The Secret to Higher Email Marketing Open Rates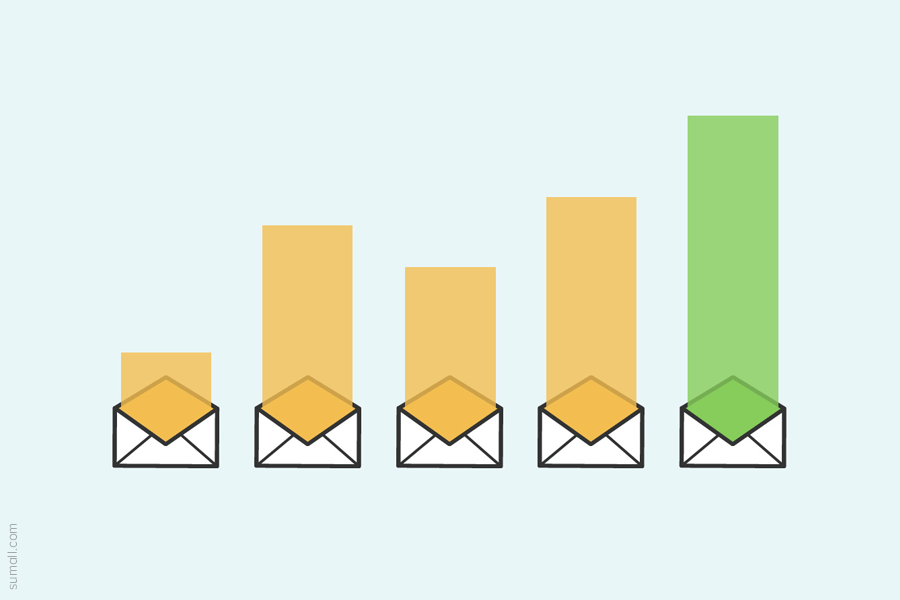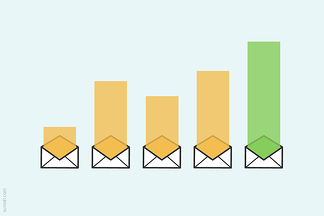 If your business is looking to close more sales, you'll want to start by convincing your leads to open more emails.
After all that's how it works right? Open, then close.
While email marketing may not seem as "sexy" as more modern tools like social media platforms, it's still working.
In fact, email customers are 12% more valuable than average, while Facebook customers are only 1% more valuable than average, and Twitter customers are actually 23% less valuable than average. (Source: Custora)
This means that if your email open rates are down, you're missing out on some serious value.
So what can you do about it?
We've outlined 5 different email marketing secrets to help you improve your email open rates, and ensure that your content receives the attention it deserves.
Treat Subject Lines Like Blog Titles
69% of email recipients report email as Spam based solely on the subject line. (Source: Convince&Convert)
The wrong email subject line has the ability to break your entire email campaign before anyone on the receiving end gets to the content. All that work for nothing? It doesn't have to be that way.
As you approach your next email subject line, consider what motivates you to click or ignore emails when you sign into your own account.
Just like a blog post, you want to present your email recipients with the value up front. Present them with a quick headline that is both useful and specific.
Additionally, be sure to keep it short and sweet. You'll want to aim for approximately 50 characters, give or take. The reason being that if your title is much longer, recipients won't be able to see the entire thing, which could confuse them as well as take away from the value.
Experiment With Timing
According to data from HubSpot's Dan Zarella, there are specific time frames in which to send emails if you wish to see the highest open rate. So before you go sending out your next email as you see fit, take timing into consideration.
While statistically email open and click rates are highest in the early morning hours, particular promotions do better at different times. For example, emails related to property and financial services happen to see higher click rates between 3 PM - 5 PM, as that is a time frame in which "job related apathy" typically begins to set in.
Another important factor to take into consideration is that your recipients may not be in the same time zone as you, or one another. With this being said, you'll want to adjust the time frame in which you send out your emails according to where your recipients are located.
Send Emails From Humans
When appropriate, consider sending your email from a human as opposed to your business. Emails from humans, by humans, for humans can often times be more attractive than emails that come from a collective business address.
For example, if you're drafting an email to send to a lead, you'll want to be sure that it is coming from the sales person that has been in contact with the lead.
Believe it or not, this small change can create a more personal experience, and humanize the email to make it more appealing for the recipient.
Add Personalization
By addressing your email recipients by name, you are increasing the likelihood that you'll catch their attention, and intrigue them to click-through.
While many businesses feel like an email subject line that addresses the recipient as a "loyal customer" will be enough to invite them to read on, often times it's simply not enough.
What email personalization does is shows the recipient that you know something about them, and works to create the feeling of a more personal relationship.
Utilize Email Segmentation
Not all leads are created equal. In fact, the leads generated on your website all come from different levels of the buying cycle. This is where email segmentation comes into play.
Using the HubSpot software, marketers have the ability to segment their contact lists by specific criteria such as lifecycle stage, form fills, and page views.
By filtering through your contact list and picking out more specific groups you'll find that you will quickly see an increase in your email open and click rates, which in turn will lead to reconversions and more qualified leads.
This is because list segmentation makes it easy for you to send your leads content that is relevant to them based off of their behavior on your website and their specific needs at their particular lifecycle stage. When the subject line contains something that they want or need specifically, as opposed to a more generic, general offer, they'll be more apt to click on it.
Free Assessment:
How does your sales & marketing measure up?
Take this free, 5-minute assessment and learn what you can start doing today to boost traffic, leads, and sales.