12 of the Best Holiday Commercials From Around the Globe [Videos]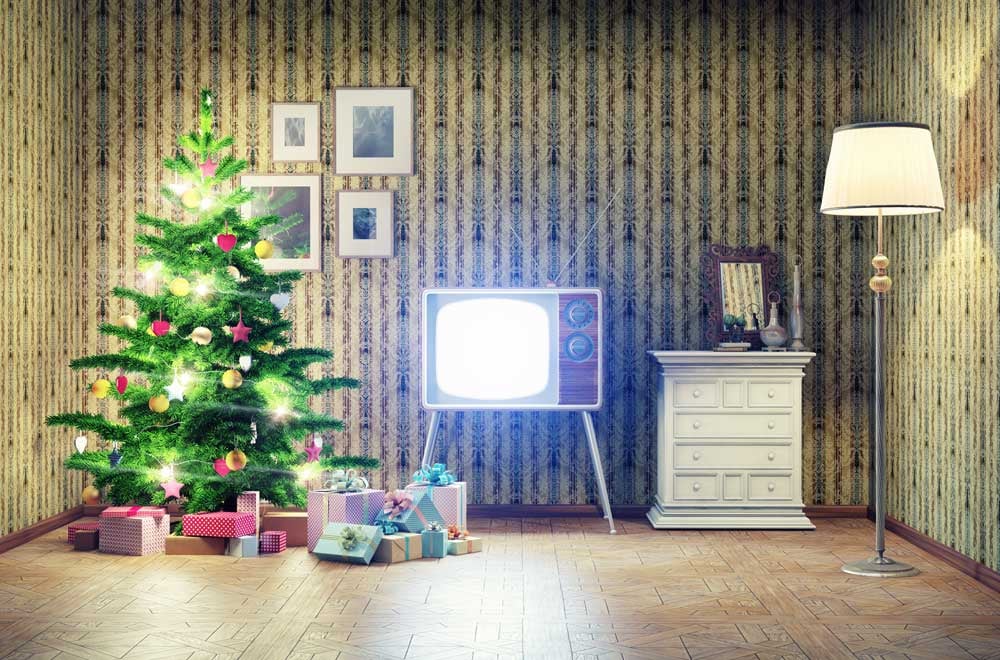 This time of the year, it seems like everyone's in the holiday spirit, which means marketers, like you, need to be too.
While businesses are running around to secure their tools, partnerships, and plans for next year, consumers are far more interested in finding gifts for their loved ones and making memories.
That's why, regardless if you're B2C or B2B, you need to have a holiday campaign or greeting in place to stay relevant, top-of-mind, and resonate with your audience on a deeper level during this season.
Video marketing can make this easy and most importantly, fun.
Now, when you think about it, television commercials are the original video marketing and you can learn a lot about visual storytelling and seasonal messaging from them.
With that in mind, to get even the Grinch-iest of marketers in the spirit (and inspire some last minute videos before New Years), here are 12 of the world's best holiday commercials from the past few years.
1. Google: "Home Alone Again"
Now, if you're reading this article, you have this commercial to thank!
Upon seeing it, last week, I knew I had to publish something to share its greatness (and the triumphant return of Macaulay Culkin) with the world.
In this nostalgic ad, the beloved child actor reprises his role as Kevin McCallister and relives several scenes from the 1990 hit movie Home Alone using the Google Home.
2. Kool-Aid: "

All I Really Want for Christmas"
Ok, this may not officially be a commercial, but it is a brilliant piece of content for Kool-Aid. Sharing his famous catchphrase with the Kool-Aid, rapper Li'l Jon released this hilarious music video "All I Really Want for Christmas" this month and it's led to some priceless reactions on social media.
3. M&Ms (US): "Faint 2: A Very Yellow Sequel"
20 years after watching Santa faint on Christmas eve, M&Ms finally told us what happened next, in this 90-second saga from 2017.
Now, this is "historic optimization" at its best. Rather than starting from scratch, M&Ms took one of its most beloved ads (practically a holiday tradition) and updated it for the new millennium.
4. Heathrow: The Heathrow Bears Return
The Heathrow Bear are back with another tear-jerking ad about reaching your loved ones during the holidays and how Heathrow airport can help make it possible.
5. McDonald's (UK): #ReindeerReady
Last year, McDonald's rifted off of the children's tradition of leaving cookies for Santa to let us know it had treats for reindeer too (at least in the U.K.) This year, Santa himself is getting in on the fun.
6. Edeka (Germany): "Homecoming"

You've probably seen or at least heard about this one over the years. In this heart-wrenching video, the German grocery store, Edeka, uses the traditional family dinner (and a dramatic plot twist) to position itself as an integral player in your successful holiday.
7. Apple: "Share Your Gifts"
Usually touting the glamour of its products, Apple took a more inspirational approach its 2018 ad above. This year's commercial follows a young artist who uses her Mac to create and document her creative ideas, but then locks them away in a box, never sharing them with the world.
When a gust a wind carries her work into the hands of strangers, she realizes perhaps she shouldn't be hiding her gifts.
It's a beautiful message for all shy creatives and a reminder of the role Apple can play in bringing their ideas to life.
I'm sure you've seen this emotional ad already, but one more time won't hurt.
Known for its touching holiday ads, this year, the UK company, John Lewis & Partners, follows the career of the legendary Elton John (who set out of his farewell tour this year) back to the Christmas morning that he received his first piano as a young boy.
9. ALDI (Australia): "Santa Crashes Christmas"

The more the merrier during the holidays, right?
In this 2018 commercial, Santa crashes his sleigh in the middle of the Australia wild and is met by great hospitality and hearty feasts undoubtedly made with groceries from ALDI.
Everyone loves a hot shower! -- at least that's the message The Body Shop UK sets out to send with this quirky commercial.
This holiday season they want you to give everyone on your list a gift from their product line and when you do, they'll provide a day of clean water to a family in Ethiopia via WaterAid.

In yet another holiday tearjerker from 2015, Spanish State Lotteries tells the story of Justin, a security guard in a mannequin factory.
Working the night shift, Justin grows lonely and yearns for the companionship his colleagues share during the work day so he starts making his presence known, setting up the mannequins in playful ways for them to find.
Come December, Justin is treated to a holiday surprise, compliments of his daytime peers and the Spanish State Lottery.

Last, but not least, in this creative commercial from 2015, Cristiano Ronaldo gives us his rendition of "Jingle Bells" using everything around him as an instrument.
While giving us an inside look at the soccer star's luxurious lifestyle, the video also showcases his "Roc by Ronaldo" headphone line by Monster, perfectly aligning it with the holiday season.
Key Takeaway
Get creative!
As mentioned above, even if offering a "holiday special" or sale is not fit for your business, aligning your brand and its messaging with the season will humanize your brand and help keep you relevant during this time.
Whether it be a video, blog article, simple graphic, or a full-fledged campaign, experiment with a fun piece of holiday content. When the marketing naughty or nice list comes out, you'll be happy you did!

Happy Holidays, everyone!
Free Assessment:
How does your sales & marketing measure up?
Take this free, 5-minute assessment and learn what you can start doing today to boost traffic, leads, and sales.