Subscribe
Join 40,000+ sales and marketing pros who receive our weekly newsletter.
Get the most relevant, actionable digital sales and marketing insights you need to make smarter decisions faster... all in under five minutes.
Thanks, stay tuned for our upcoming edition.
YouTube custom video tool now available to more businesses — for free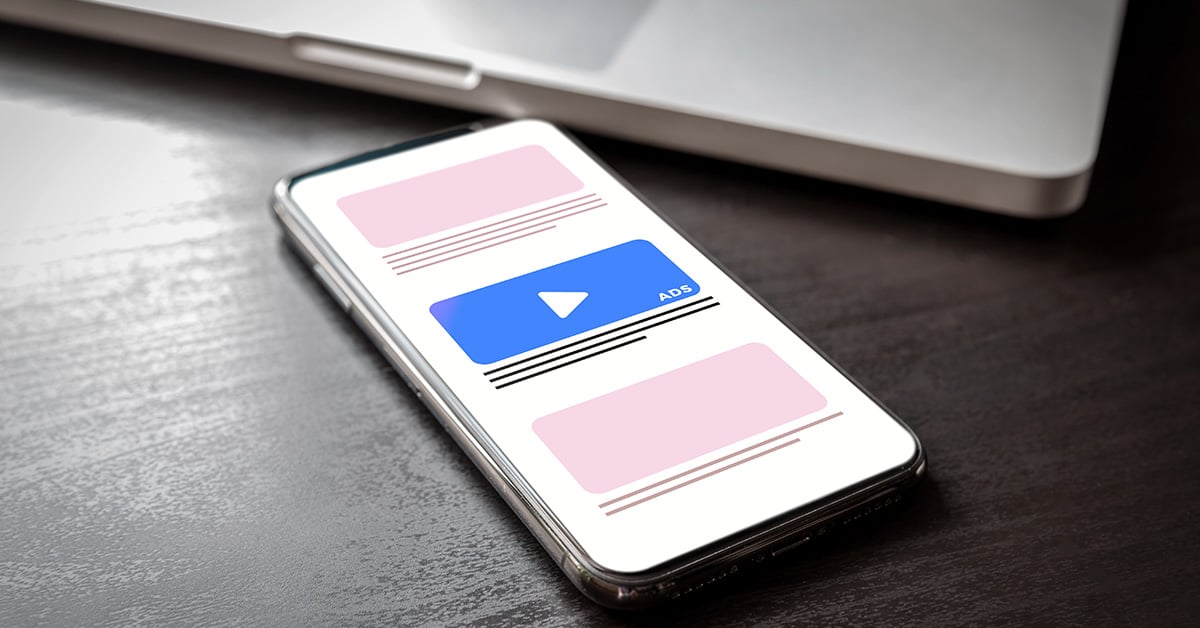 These are unprecedented times for small businesses. The old rule book for how to engage with your audience has been thrown out the window.
Now more than ever, businesses are looking for innovative and creative ways to stand apart from their competitors.
While we all know that video content performs better than most other content, creating quality video is a bit of a challenge (especially when you're on lockdown at home).
YouTube is launching a new video building tool called YouTube Video Builder, that will help.
Perfect for small businesses, this new tool is a simple, cost-effective way to create videos. You don't even need to have the creative experience or technical know-how usually required to do so. The tool can be used to create videos for whatever you need—an advertising campaign, website, or even email.
Ali Miller, director of product management, for YouTube Ads explains:
For businesses who don't have resources to create videos from scratch, Video Builder can help. It's a free beta tool that animates static assets—images, text and logos—with music from our library. You can choose from a variety of layouts based on your message and goals, customize colors and font and quickly generate a short YouTube video (6 seconds or 15 seconds).
Video Builder has been in beta for a few months, being tested by various businesses. But with the recent COVID-19 pandemic, YouTube is opening up the beta to more businesses, and you can sign up today.
With business and marketing teams hunkered down at home, an easy-to-use video ad creator is a valuable asset to have in your toolbox.
How to use Video Builder
Not only is the tool intuitive to use, but it also produces great professional-looking videos.
Jason Linde, paid ads specialist at IMPACT, is excited:

Finally, with tools like Video Builder and bumper machine, businesses who are lacking in the resources to create video from scratch will now have a new opportunity to connect with their customers which will ultimately help grow brand strength and communication.
I, for one, will be experimenting with this tool for our clients at IMPACT. It's awesome that YouTube is making it available before they would have normally done so.
Accessing Video Builder
To access Video Builder, first, you need to sign up for free access. After you have access, you need to make sure you have a YouTube channel.
According to the Video Builder support page:
The Google Account needs to have "Owner" or "Manager" permissions to a YouTube channel where the generated videos will be automatically uploaded by Video Builder. If you don't have a YouTube channel for your business, you can create a new YouTube channel. If the YouTube channel is managed by someone else in your business, the person who manages the channel should give your Google Account "Owner" or "Manager" permissions to the channel.
The tool requires you to upload your logo and brand colors. It will recommend the style, size, and orientation, but ultimately you should have legal rights to use all images in the video. It also allows you to pick from any Google font and search through their music library.
More DIY solutions
There are more and more tools available to help marketers create dynamic looking video ads.
Canva has Canva Animator. Vimeo has Magisto, which is fairly cost-effective and incorporates iStock. Adobe has Animate, which is very robust, but more expensive and requires more know-how.
Each one brings its own value.
But the advantage of YouTube's Video Builder is that the tool produces videos that are optimized for YouTube viewers and are integrated with the Google Ads program. It also has access to YouTube's free audio library.
Whatever your solution for video, there are tools out there to get by and even thrive in this new (and hopefully very temporary) environment.
With the increasing appetite for content, now is the perfect time to build and push your video skills to the next level!
Free Assessment:
How does your sales & marketing measure up?
Take this free, 5-minute assessment and learn what you can start doing today to boost traffic, leads, and sales.