3 Magic Words to Grow Your Profits from Karl Sakas [New Video]
Ramona Sukhraj also recommends this free guide: The Ultimate Inbound Marketing Strategy Playbook 2022.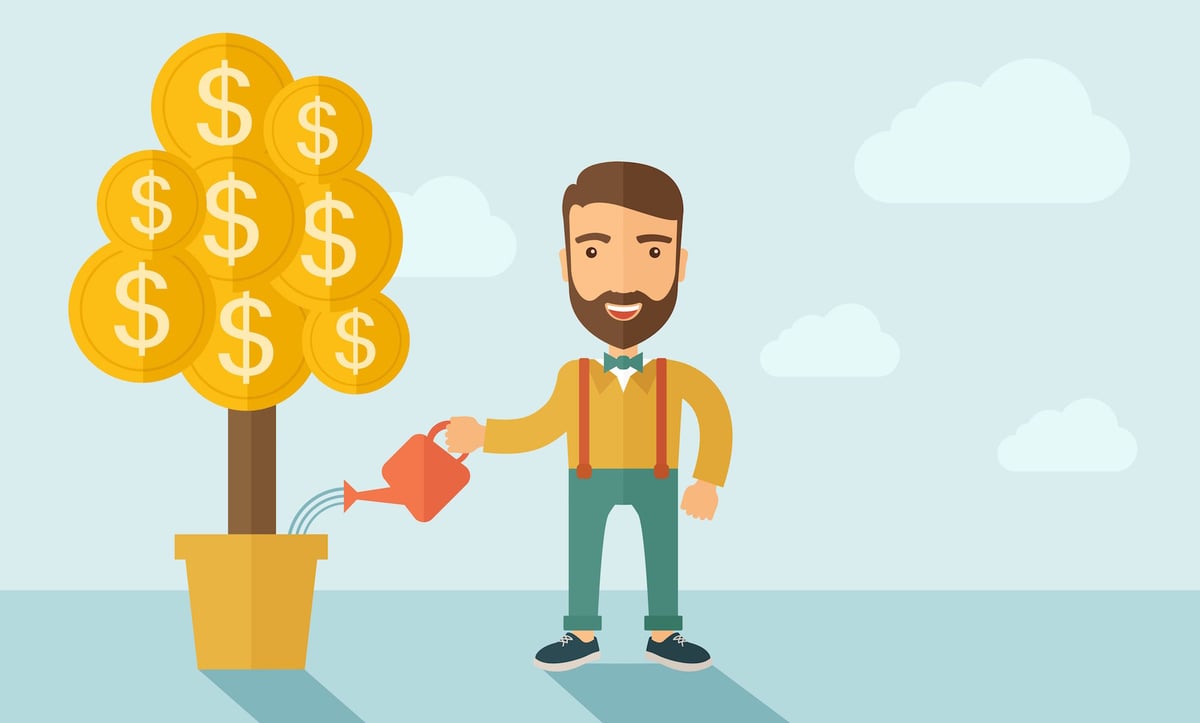 ...And we're back!

In episode two of IMPACT's Expert insight Series, Bob chats with Agency Consultant, Speaker, and author, Karl Sakas.

At Brewing Marketing & Sales Success 2016 (BMSS), Karl is going to be teaching attendees all about customer retention and the three magic words every business needs to run by to grow its profits.

Free Guide: The Ultimate Inbound Marketing Strategy Playbook 2022

To get a sneak peek at his session (and the three magic words) check out the full interview or transcription below!
To learn more about BMSS or get your tickets to see Karl and all of our industry experts, visit the Eventbrite page here.
Transcription:
BR: Welcome everyone to our second episode of our two-part Expert Insight Series. I'm Bob Ruffolo, Founder & CEO of IMPACT. I'm honored to be here with our special guest, Karl Sakas. Karl is an agency consultant, speaker, and the author of The In-Demand Marketing Agency. Karl, welcome.
KS: Thank you so much. I'm excited to be here.
BR: So Karl, tell us a little bit about yourself.
KS: As a consultant and coach, my work focuses on helping digital agency owners eliminate growing pains. They typically grow really fast, at least 30% a year—some 100-200% a year—and they're running into growing pains. I help them eliminate those through operations, strategy, and leadership consulting. I'm based in Raleigh, North Carolina, yet work with clients all over the world. At this point, I've helped agency owners in six out of seven continents.
BR: Wow, I didn't know that about you.
KS: And there no agencies in Antarctica so I think six continents would be about it.
BR: I actually plan on opening up an IMPACT Antarctica office.
KS: There we go!
BR: Yeah, I think that's in the plan for Q4 this year.
So Karl, I've recently read your book, The In-Demand Marketing Agency. I saw you on INBOUND, and the book looked awesome so I bought it and loved it. I know you work with a lot of agencies, but one thing has to be said; that book is definitely not just for agencies.
KS: That's true. It really applies to anyone in a professional services setting, where your work relies on selling your expertise. I focus the book on agencies because that's my target market, but it could work for lawyers, accountants, architects, and others.
BR: Absolutely, and it's for anybody looking to generate business from their speaking opportunities. It's a quick read, it's an awesome read, and I definitely highly recommend it.
KS: Thank you. I designed it to be readable in about two hours. You can go through it in two hours, and then go back and refer to key things as you're creating your talk, getting more gigs, and getting follow-up business from speaking.
BR: It took me a little bit longer since I took a lot of notes as I read. I learned a lot from your book that I'm applying to the way we run our upcoming event, and also the way I'm presenting at our upcoming event, which called Brewing Marketing & Sales Success.
For anyone who doesn't know what Brewing Marketing & Sales Success is, it's an all-day marketing event hosted by IMPACT on June 3rd at the Stony Creek Brewery in Branford, Connecticut. And Karl, you know this because you'll be speaking there.
KS: Yes looking forward to it, excited to be speaking about Customer Retention.
BR: Awesome, tell us more about what you'll be speaking about.
KS: My talk is on the "Three Magic Words to Grow Your Profits." To give you a preview, the three magic words are "Warmth and Competence."
BR: Awesome, well that's actually one of the next questions I had for you. Can you talk about what warmth and competence means, and how does that apply to improving retention?
KS: It comes from the book The Human Brand, by Chris Malone and Susan T. Fiske and the idea is that every interaction we have with other people, with companies, with other brands, ultimately is going to fit into a warmth and competence continuum. So, you could be high, medium, or low in warmth and high, medium, or low in competence. The ideal is to succeed in both; be high warmth and high competence. Ultimately, that will help you retain more customers and clients, and can also be applied retaining more employees as well. The competence side is whether you're doing the work well.
If you're an agency, are you delivering things on time, on deadline, and on budget? For another business, it could be; are you completing the job that customers or clients have hired you to do? The warmth side is something that a lot of businesses struggle with, which is not just getting the work done, but helping clients or customers feel like you care about them; that you value their business rather than seeing the customer as a number and trying to make as much money as possible.
BR: So, why do you think businesses have such a hard time being warm and being competent?
KS: Often they're not making it a priority to create a great client or customer experience. I've worked with agencies all over the world at this point, and the challenge is it's easy to focus on meeting the deliverables and getting things done (that's the competence side), but, the warmth side is more complicated.
The warmth side is thinking long-term; how are we going to make our client contact look good, how are we gonna help him or her get promoted. If they're running their business, how do we help their long term business goals? Maybe they want to retire early. Maybe they're planning to do something else to grow their business. That's harder to do versus sending an email out on time, launching a website, or taking care of a campaign.
BR: So, if you're working with the company and the executives, let's say they have a retention issue and might call you. What is the first thing that you would look at if you're going to make this a little more tactful for somebody, and take the concept of warmth and competence to start doing things to change an organization?
KS: I would start with the medical analogy—gather the history and learn about the symptoms before making a diagnosis.
I want to learn more about the retention rate they're currently seeing and how it's changing overtime, and then would want to dig into the clients or customers they've lost recently. Why did they leave?
This is easier to find out in professional services versus retail businesses, because with professional services you tend to have a longer ongoing relationship. You can call them up and ask why they left.
Whereas for retailers, customers just stop coming. There's not quite that same data. Yes, you can look at Yelp reviews on Google and elsewhere to see what are people saying, but it's easier when you've got a longer term B2B client.
Ultimately I'd want to know why are people saying that they leaving. I've worked with some clients where I've made those calls and asked the agency's clients, "why did you leave?" It can help to have a third party doing it, but you can do it yourself too—find out what was going wrong.
BR: Yeah, that sounds great. I think the next question off of that too is we have all this great data, so now we understand, but how does somebody take action on it? They can get 10 to 15 different reasons why customers are leaving, is there a next step that makes sense?
KS: As a consultant, I'm always looking for patterns. What is the pattern? For instance, I worked with a client who runs an agency specializing in a niche industry. One of her employees ultimately was frustrating clients at the agency with a mix of things. It wasn't just a single incident. It was multiple incidents. Ultimately, what I realized from analyzing the situation was that the employee, although fairly competent, was somewhat new and lacking empathy. She was pushing clients for decisions, assets, and other information without explaining why it was important to get it and on certain timelines.
This lead to the clients seeing the agency's representative as someone who was just bugging them for stuff, and wasn't understanding the challenges they were going through every day.
Part of the challenge of marketing for agencies in particular is that, while the work is important, it usually isn't their top priority.
BR: So, warmth and competence is kind of like EQ vs IQ to a certain level.
KS: Yes, with traditional intelligence on the competence side and emotional intelligence on the warmth side.
BR: Well Karl, why should people make sure they're at Brewing Marketing & Sales Success to see your presentation?
KS: They should come because there are lots of great presentations and beer, so I hear.
BR: Absolutely, there's certainly going to be beer.
KS: You've created a great lineup and I'm glad to be part of that. I think the key thing is we focus on marketing as a way to develop the leads in the first place, and then sales to convert them.
Retention, however, is often an untapped opportunity for business profitability. There was some research that Bain & Company did, published in the Harvard Business Review a number of years ago, looking at the impact of a customer retention on profitability. Based on their research, they found that if you can improve customer retention only 5 percent, you can boost profitability anywhere from 25 to 85 percent depending on the industry you're in. So think about all the effort you put into getting leads in in the first place and converting them through the process to ultimately become paying clients or paying customers.
Retention is a way to maximize the investment you've made so far with people you've already got. There's a great potential return on investment, and in terms of being there in person, I'll do Q&A as a consultant.
People often come to me for advice, and as a consultant I do charge for my advice with two exceptions. One if you come to my weekly office hours in Raleigh, North Carolina, once a week I'll give you whatever free advice you want in that one hour. Just sign up and show up.
Obviously not everyone will come in person to office hours, although consider that it takes place in a chocolate factory. You walk in, there's coffee, there's chocolate—it's like something out of a movie.
BR: Alright I'm there, let's go.
KS: The second channel for giving free advice is when I do speaking engagements, when I'm at conferences or other events. Whatever advice people want, I'm glad to share it. Anything that people share I consider to be confidential. Obviously, they're asking me something in a public space where people may be overhearing it, but in general whatever questions you have, I'm here to help.
BR: Karl, that's great. We're honored to have you at the event and if we want to reach out to see you let's say this coming event or after the event, what's the best way to keep in touch with you?
KS: With my website, which is sakasandcompany.com. I have a newsletter with free advice, over 150 articles with more advice, and if people are interested in getting custom help they can learn more there as well.
BR: And I'm on your newsletter as well. I love it.
KS: Thank you.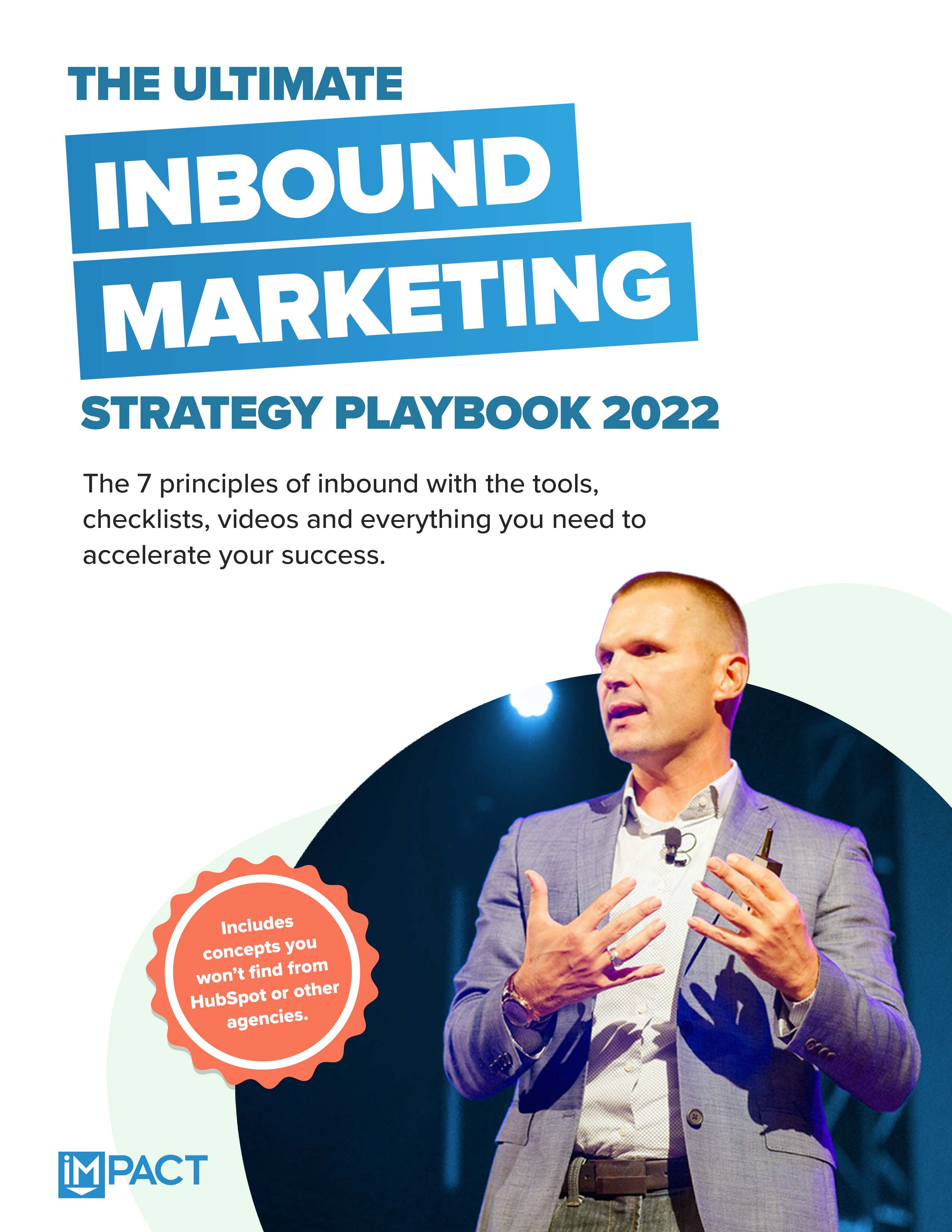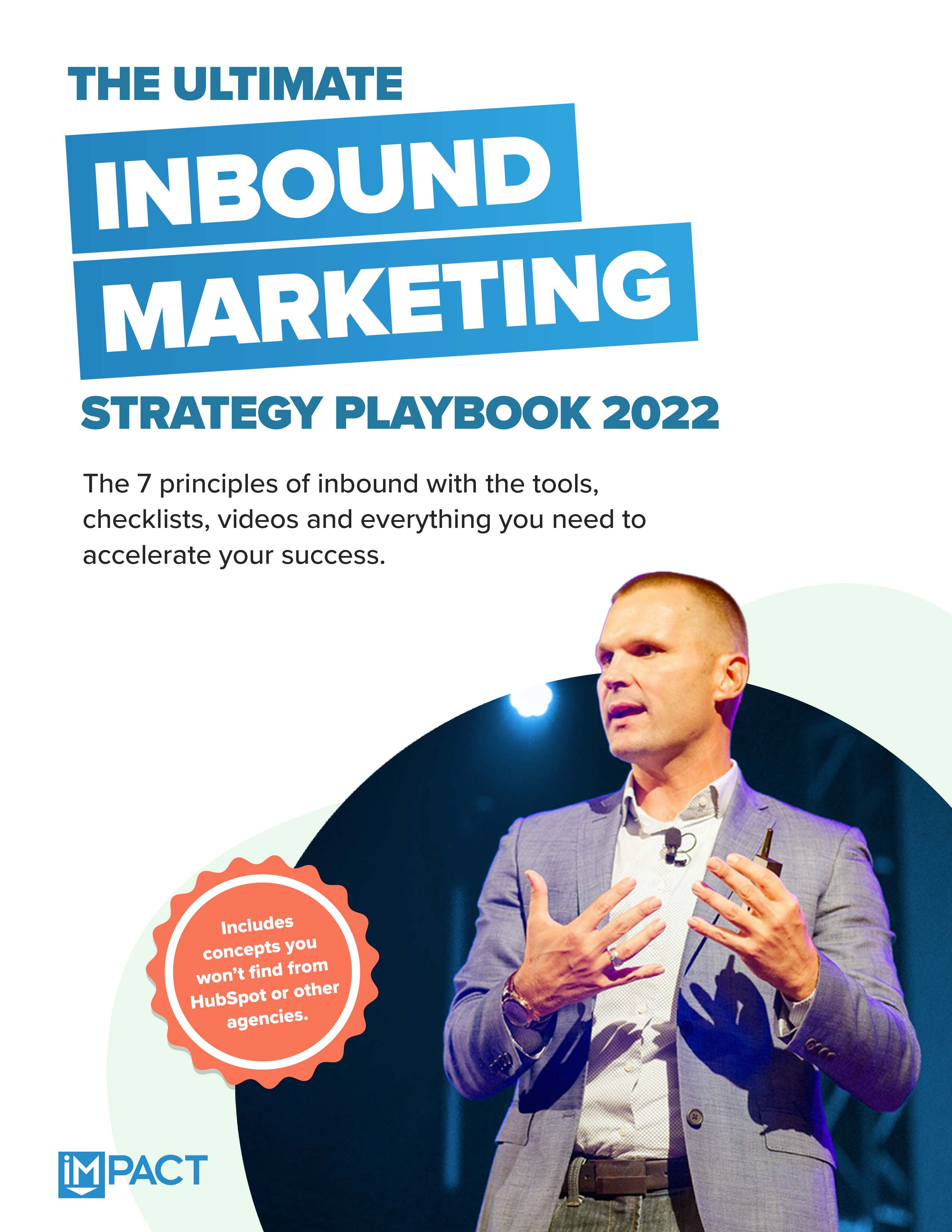 Free Guide:
The Ultimate Inbound Marketing Strategy Playbook 2022
Take your inbound strategy to the next level
Master the 7 principles of highly effective inbound marketing
Dramatically improve your inbound sales
Get more buy-in at your company
Published on May 16, 2016