4 Examples of Brilliant Marketing Campaigns That Everyone Can Learn From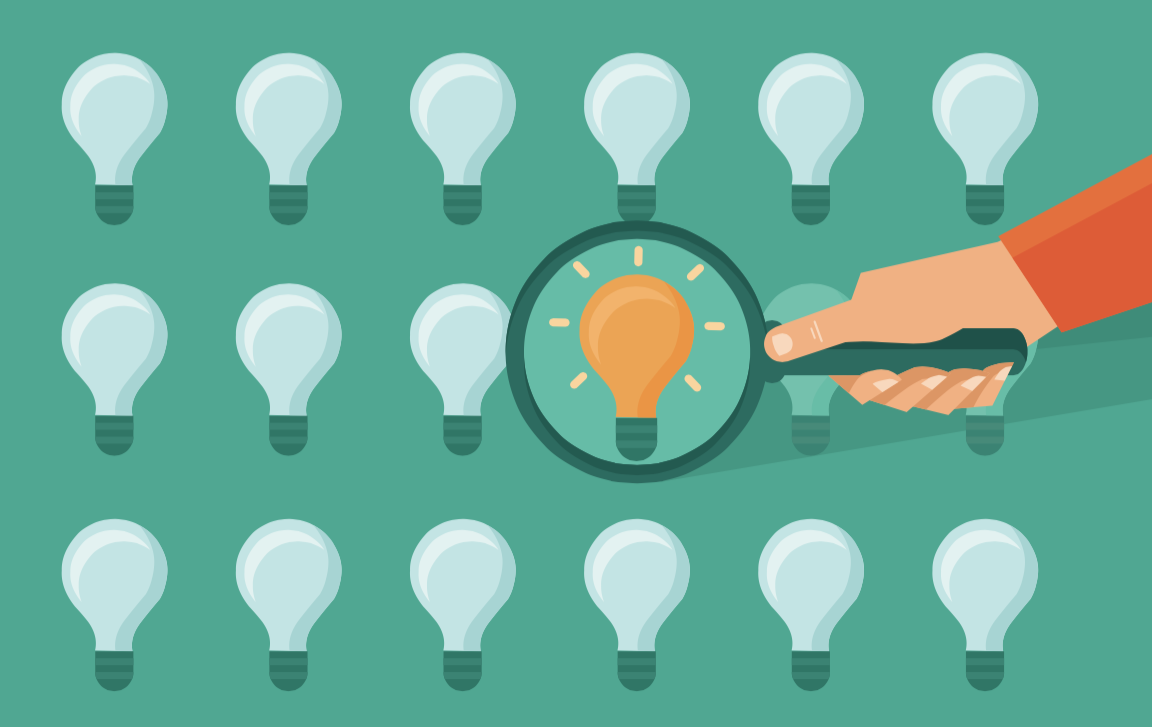 "Tell a relevant, targeted, transparent story, and the whole world will share it," urges the editor of Forbes Magazine, Randall Lane.
"The secret is not to do more, it's to create content that matters," claims marketing consultant, speaker, and author, Jay Baer.
"Whether B2B or B2C, I believe passionately that good marketing essentials are the same. We all are emotional beings looking for relevance, context and connection," says senior vice president and CMO of General Electric, Beth Comstock.
While we can all agree that there is no shortage of advice out there, when it comes time to create campaigns, it seems most marketers aren't taking it. But why?
Often times, it's a result of laziness. Overwhelmed by the amount of content out there, we settle for what we think will work, and in doing so, we wind up settling for results we know we're better than.
To help you shake this tired routine, we've collected 4 examples of brilliant marketing and advertising campaigns that we're certain will work to spark some much-needed creativity.
1. Converse's "Made by You"
With a 100th birthday around the corner, Converse released their new "Made by You" campaign aimed at highlighting the self-expression of their customers. In the months prior, the Converse team visited global cities like Tokyo, São Paulo, and Berlin to capture people who were doing awesome, creative, crazy things while sporting their favorite Chuck Taylors, and they plan to display these visuals on 16-foot tall light boxes in New York's Flatiron district.
As part of the campaign, Converse is also encouraging fans to share their kicks on social media using the hashtag #ChuckTaylor.
"The brand's #ChuckTaylor hashtag gives customers the opportunity to authentically express themselves while also helping to generate a social art gallery of Chucks. In doing so, Converse effectively bridges the gap between self, brand and community," said John Donnelly, senior vice president of marketing and sales at social media analytics company Crimson Hexagon. (Source: DIGIDAY)
Here's a peak at a video promotion for the campaign:
Takeaway: Converse is giving back to their loyal fans by providing them with an opportunity to spotlight their Chucks in all their worn-in, tattered, scribbled-on glory. This campaign serves as not just a celebration of just the brand, but the customers that have helped to shape their image over the years. If you're looking for a creative way to delight your customers, make note of this approach. Often times making people feel like they are a part of a community, like Converse is doing here, helps to strengthen their loyalty and propel advocacy.
2.
Fox and Getty Image's Stock Photos
After seeing the trailer for Unfinished Business, I quickly categorized it as another disappointing attempt from Vince Vaughn (what does a girl gotta do to get another Wedding Crashers-esque performance out of this guy?)
While I quickly lost interest in the movie, the collaborative campaign between Fox and Getty images was a different story.
If you don't know what I'm talking about already, take a look:
Serving as a promotion for this new film, these hilarious photos (available for free download for editorial use only) serve as a highly shareable way to drum up some buzz for the upcoming film.
To help them spread, Fox and Getty encourage downloaders to share these gems with their friends and followers using the hashtags, #UnfinishedBusiness and #StarStock.
Takeaway: This is a great example of "outside of the box" marketing at its finest. Rather than fall back on traditional promotions methods, Fox and Getty tie the movie's office humor into these all-too-familiar stock photos. What's really important to make note of here is the power of visual content. It's quick, it's easily consumed, and it's highly shareable. So if you're looking to spark some conversations around your upcoming webinar or product launch, consider creating visuals as part of the promotion strategy.
3. Influitive Exposed
This past December, Influitive decided they were willing to talk openly about how customer, employee, and partner advocacy helped their company achieve noteworthy growth, but they weren't wiling to do it traditionally. They wanted to chronicle their growth in the form of a case study, but not just any old case study would do the trick.
Working with the theme of "exposure", they decided to take a risk and create a campaign focused on "baring it all", but made sure not to overly-sexualize their brand in doing so (after all, they are a software company.)
The result, a well-played, highly visual case study:
Needless to say, we love this unconventional theme, from the scantily clad visuals right down to the teeny tiny pair of boxers denoting each page number.
Takeaway: Just because everyone does something one particular way, doesn't mean that it's right. While Influitive surely took a risk by infusing some sex appeal into their otherwise straightforward business report, they found that the response to the campaign was overwhelmingly positive. In fact, just one month after the launch of the case study, they were up 5 opportunities and 1 closed deal. This serves as proof that there is value is shaking things up a bit. Not to mention, their commitment to transparency is another noteworthy lesson to be pulled from this campaign. By exposing the story and numbers behind their success, they were able to achieve a sense of authenticity that commonly translates to credibility in the eyes of prospects.
4. Eat24's "Food Porn"
Disclaimer: This one's a little...risqué.
Eat24 is a well-known food delivery app and website, that decided to veer off the beaten path when looking for an advertising platform. Going where no marketing team has gone before, they discovered an advertising goldmine in porn websites. Yup, porn websites.
Of course this came with a great deal of research, where they uncovered the following:
30% of all web traffic is dedicated to porn.
The porn website, YouPorn, ranks higher than The Wall Street Journal in terms of traffic in the United States (#57 vs #90.)
Eat24 could get

more impressions advertising on porn sites than they could through Google, Twitter, and Facebook combined (at roughly 1/10th the cost.)
Back by research and the notion that well, these two things sort of go together, they went for it...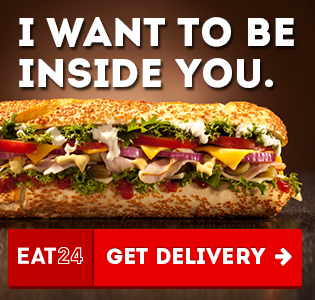 ...and it worked. Their banner ads saw 3x the impressions of ads run on Google, Twitter and Facebook combined, resulting in tens of thousands of clicks (and conversions.) (Source: Eat24)
Takeaway: By no means are we advising you to run to your boss looking for advertising budget to allocate to porn websites, but rather the lesson to be learned here is that businesses shouldn't be afraid to explore uncharted territory. By taking their advertisements where no one in the food industry had thought to explore before, it was easy for them to dominate the space and reap the benefits. As for your marketing, think about what distribution channels are out there that you haven't explored yet, and go there. Of course you'll want to be sure that your research the territory a bit before you throw your content out there, but don't be afraid to take a risk.
Free Assessment:
How does your sales & marketing measure up?
Take this free, 5-minute assessment and learn what you can start doing today to boost traffic, leads, and sales.