Subscribe
Join 40,000+ sales and marketing pros who receive our weekly newsletter.
Get the most relevant, actionable digital sales and marketing insights you need to make smarter decisions faster... all in under five minutes.
Thanks, stay tuned for our upcoming edition.
"Sorry, We Screwed Up:" Video & PR Lessons from Facebook, Wells Fargo, & Uber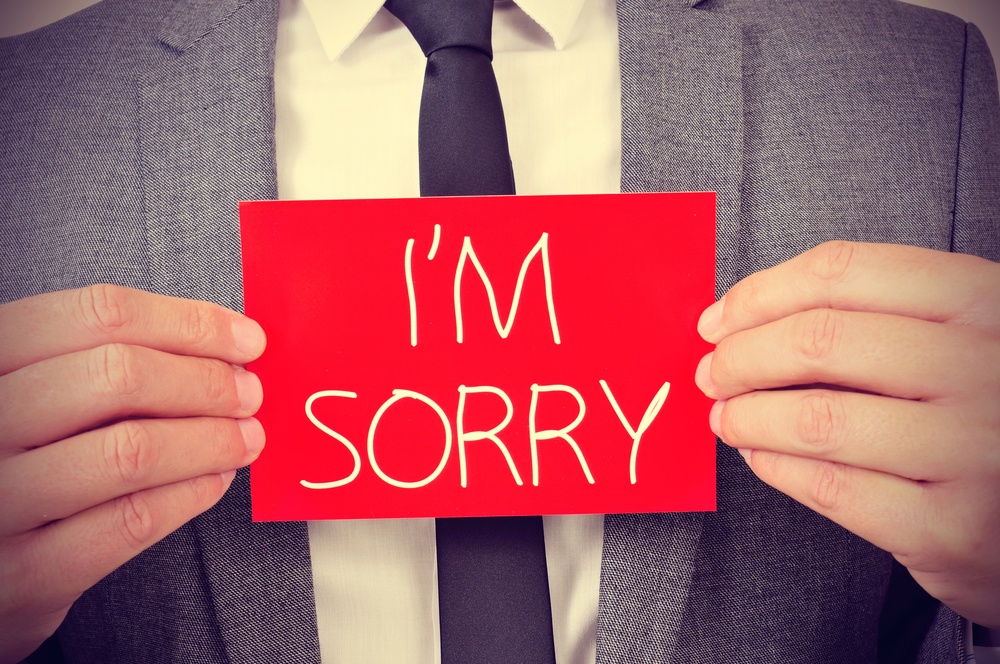 Regardless of the situation, swallowing your pride and apologizing for shortcomings or mistakes is never an easy thing to do, and brands are no exception.
Just like real relationships, however, brands owe it to their customers to take accountability for wrongdoing and start rebuilding trust right away.
Recently, we've seen many brands that have come under fire for scandals use the power of video to apologize to their customers and show how they're actively working to solve problems in a more personal way.
Why Video?
In the past, after a brand faced a big scandal, they would issue out a press release or written statement, and maybe even hold a press conference to clear the air.
Today, consumers can see through all of the typical jargon in these statements and want something more personal - not just cold, legal words.
They want to know a brand actively cares about fixing the issue at hand more than they care about the bad press.
Through video, brands can convey their message in a more human way.
This format allows them to show (and hopefully receive) an emotional response that is just not possible via a written statement. It enables them to come across as more genuine, caring, and remorseful and reminds the consumer that people (including people that run corporations) make mistakes, but they can and will make them right.
Here are three examples of brands that have used video to overcome bad PR in recent months and what you can learn from them.
1. Facebook: "Here Together"
In an attempt to navigate through all of the recent reports regarding security and data protection, Facebook created this ad, going back to the beginning of the business to target the more sentimental emotions behind using the platform.
The ad goes into how people use Facebook to connect with old friends, stay in touch with family, meet new people, etc. but also admits that they've lost their way.
They briefly go into some of the ways they failed, including spam, fake news, clickbait, and most recently, data misuse, but then go into how they're planning on changing.
While this ad effectively evoked positive emotions about the community aspect of the brand, it faced criticism that they were simply glossing over major issues and skipping directly into their future vision without stating how or why these things happened and how they're planning to directly address them.
It wasn't perfect, but this ad certainly helped remind users of the advantages of Facebook, showing how it helps you reach loved ones and make the world feel like a smaller, more connected place.
They also reminded viewers that we're all "here together," driving home a strong sense of community above everything else.
2. Wells Fargo: "Earning Back Your Trust"
After several scandals over the last few years, Wells Fargo released this video in early May reminding consumers of their rich history and their re-commitment to going back to the values that allowed their brand to grow to where it is today.
They admit that somewhere along the line, they lost touch with those values, stating "But that's not where the story ends, it's where it starts again."
The video goes on to show all the improvements the company is making to win back the trust they've lost from consumers, including "fixing what went wrong, making things right, and ending product sales goals for branch bankers."
They make it very clear that they're holding themselves accountable for fixing these issues and are committed to their customers.
Like Facebook, this ad it was criticized by audiences for being a "non-apology" apology - meaning Wells Fargo talked about making improvements, but never really dug into where they went wrong.
However, they went a step further than Facebook by providing a solution to one of their more prevalent problems by saying that they are no longer setting product goals sales for managers.
All in all, this ad helped Wells Fargo present the more human side of the brand and shows audiences how they're planning to change. The title of the video alone shows that they know they've got a long way to go, but they're willing to prove to customers that they're committed to making conscious changes to the company that will allow them to truly earn trust back.
3. Uber: "Moving Forward"
Last, but not least, Uber released this ad after several scandals affected both customers and employees of the company, but it took a very different approach from the other two.
The messaging is not "let's get back to why we started" it's "we're here, and this is the direction we need to move in."
While this ad also faced criticism for not being direct enough in addressing the issues, personally, I think this approach worked for two reasons:
The ad featured Uber's new CEO, Dara Khosrowshahi, who was brought in after their former CEO resigned due to the many issues within the company. Khosrowshahi has the advantage of coming in as a fresh face determined to a new set of values & guidance and he makes it clear that he's determined to clean up the mess the former leadership at Uber failed to.
It's positioned as an introduction to the "new" Uber to gain trust, not trying to get the audience to remember why they once trusted the brand. This is likely due to the fact that Uber hasn't been around very long, but by admitting they're completely going back to the drawing board in terms of how they take care of riders and drivers, it shows they're actively working to avoid any of the issues that lead them there in the first place.
Additionally, the ad also shares how Uber's new leadership is actively working to address prominent problems like background checks, actively listening to users & employees, and 24/7 support.
Key Takeaways
Despite the criticisms these ads faced, they still show how much more impactful videos are than the typical written statement.
Facebook evoked nostalgia and reminded us of the powerful connections the platform allows you to have with others, while Wells Fargo played on their rich history and showed their commitment to returning to those values, and Uber showed a fresh perspective of the next chapter of the company.
At the end of the day, it all comes down to trust.
Just like real-life relationships, trust is very difficult to earn back once broken with your customers. Videos like these, however, help customers connect with the people behind the company, and allow them to better empathize and relate to the brand.
This is key to rebuilding trust, and continue to maintain it down the line.
Free Assessment:
How does your sales & marketing measure up?
Take this free, 5-minute assessment and learn what you can start doing today to boost traffic, leads, and sales.