Set the Tone As a Business Coach: Trust and Accountability, Not Friendship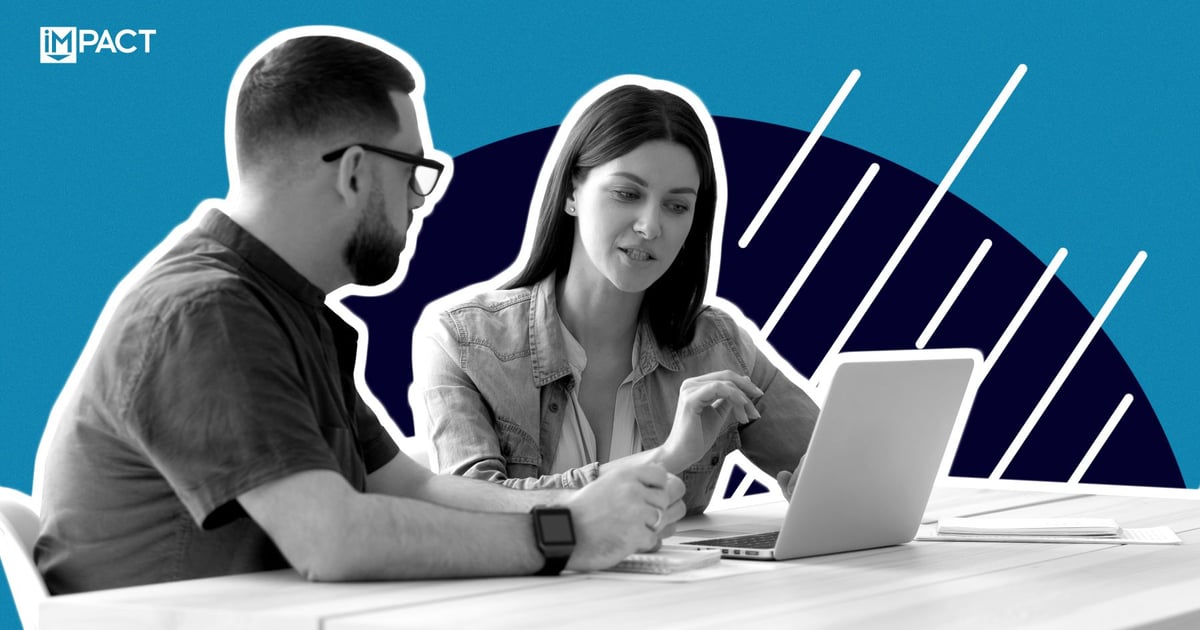 4 Principles of Great Business Coaching
Before the relationship begins, establish what's required for a successful outcome.
Don't assume trust will just happen.
Utilize the power of the outsider.
Celebrate wins, but avoid hollow praise.
At any given time, Brian Casey is coaching about a dozen business clients. His current book of business includes human hair wig manufacturers, a genetics company, and a local print services company, just to give you a sense of his range.
And, due to the nature of his work, Brian is regularly onboarding new clients as others graduate from his services, ready to manage their growth on their own.
Brian is a business coach who specializes in sales and marketing training, and he knows a thing or two about the most effective client-coach relationships.
He believes that you can create more productive and positive client-coach relationships by keeping an important tenet in mind: You are not the client's friend or therapist.

Your role is that of mentor, guide, and advocate. And if you focus on the four core principles below, you'll start and end that way.
4 principles of great business coaching
There are countless ways to be a great coach, but there are common threads that run between them all. According to Brian, he uses four principles to establish and maintain a relationship with his clients that's productive, durable, and pointed toward success.
And, he says, it's important to get this right from the start so that you don't find yourself having to backtrack to change course.
1. Before the relationship begins, establish what's required for a successful outcome
Brian's relationship with his future clients begins during the sales process, where there's a fair amount of job interview vibes. Both sides are getting a feel for each other, determining if it's the right fit.
Brian advises coaches to be as upfront as possible about exactly what they expect from their clients. "I make sure that anybody who I'm having a sales conversation with understands what's expected of them and their team," he says. "I want them to be clear about the effort and commitment they will need to put in to achieve the results they're after."

This is a time to lean on your experience. You can be clear about what you've seen from clients in the past and what's led to success.
At the same time, make sure you explain your role as well. The client is hiring you for your guidance, after all, so reiterate that you'll be there every step of the way, checking in and making course corrections as needed.
When you've established these ground rules from the get-go, you'll have an easier time and better outcomes down the road.
2. Dont assume trust will just happen
Trust is the foundation of any relationship, business or otherwise. But trust is no accident. And trustworthiness is a quality you should show early and often.

There's no single agreed-upon recipe for trust, but Brian recommends you do the following:
Fulfill your promises: Nothing breaks trust quicker than failing to live up to the expected standards. So, keep your word and hold up your end of the bargain. Show up on time, follow through when you say you will, respond promptly, and never let your client feel like they're alone.
Do your homework: The coach is there to give advice and set direction. You can't do this if you haven't done your research and thought carefully about your recommendations. Even if you use a repeatable framework with numerous clients, make sure it's freshly applied to each set of circumstances.
Practice radical candor:

Kim Scott's famous framework

is a perfect fit for coaching, says Brian. Be honest with your clients — while at the same time showing that you care about them.
This means pushing back again bad ideas, calling out sub-par work, and holding the team accountable. At the same time, the coach must celebrate wins, acknowledge progress, and care personally for each client.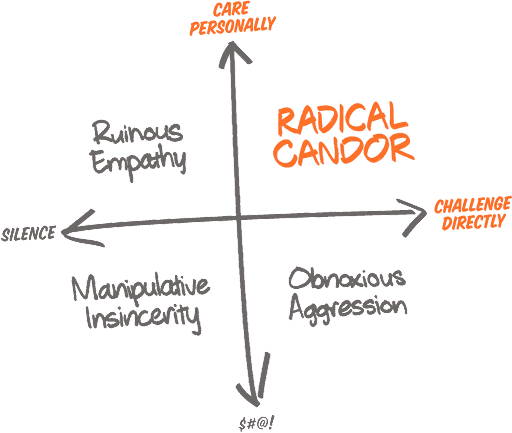 Trustworthiness might look different for your unique circumstances, but you won't get far without at least doing these basics.
3. Utilize the power of the outsider
Beyond experience, the greatest asset the coach brings to the client is an outside perspective. Oftentimes, a client is too close to a problem to see it clearly. Or, they're limited by personality or office politics and can't solve it.
The coach is the unbiased outside expert who can cut through red tape and see the forest for the trees.

Brian sees the role of the coach as a non-judgemental questioner.
Tell me why you run meetings this way.
Tell me why the team is structured how it is.
Tell me why you've chosen the messaging you use.
In each case a question prompts a discussion, and a discussion can uncover blindspots that no one on the team was aware of.
Remember, your goal is not to have the answers, it's to help your clients find the answers for themselves.
So, as you ask, think of what Stephen Covey would say: seek first to understand. You've got to get the questions right. Even a slight change to any of these questions could introduces judgement and evaluation, which is not the goal.
Instead, you want to prompt reflection and self-discovery.
4. Celebrate wins, but avoid hollow praise
There are times when a coach needs to be a drill sergeant — which goes in the costume trunk along with visionary, truce broker, and bullshit detector.
One more role you should play? Cheerleader. You can see their progress, and you should honor it. Says Brian, "I like to celebrate wins as much as — probably even more than — my clients."
Let's be honest: we know the success the client seeks is not always easy. It's going to take a lot of hard work and dedication, and there are sure to be setbacks. As a coach, be ready to celebrate the wins, both small and large, that lt the client recognize the progress they've made.
Normalize recognition so that members of the client team are comfortable doing it for each other as well.
But with that said, remember that the coach must avoid hollow praise. We all know that trophies mean less when everyone gets one. Same thing with praise.
So, don't fawn and simper. Offer legitimate, specific praise when your clients need to hear it — while staying away from the 'everything you do is wonderful' slippery slope.
The power of first impressions
By the time the ink is dry and Brian actually starts working with a new client, he's already met with them several times during the sales process.

At every stage, Brian has been direct about what he's expecting. They have agreed together on what success looks like, how accountability works, and the process of course correction that will inevitably occur. "By the time I start working with a business," he says, "we've already established a good common ground of what's expected."
At the same time, Brian has made it clear that he's trustworthy, perceptive, and dependable so that both sides know what they're getting into.
It is up to the coach to start each new client relationship on common ground. If they don't, they'll struggle to set those expectations on the fly somewhere down the road.
Free Assessment:
How does your sales & marketing measure up?
Take this free, 5-minute assessment and learn what you can start doing today to boost traffic, leads, and sales.