LinkedIn Groups: 5 Simple Ways to Connect With Your B2B Audience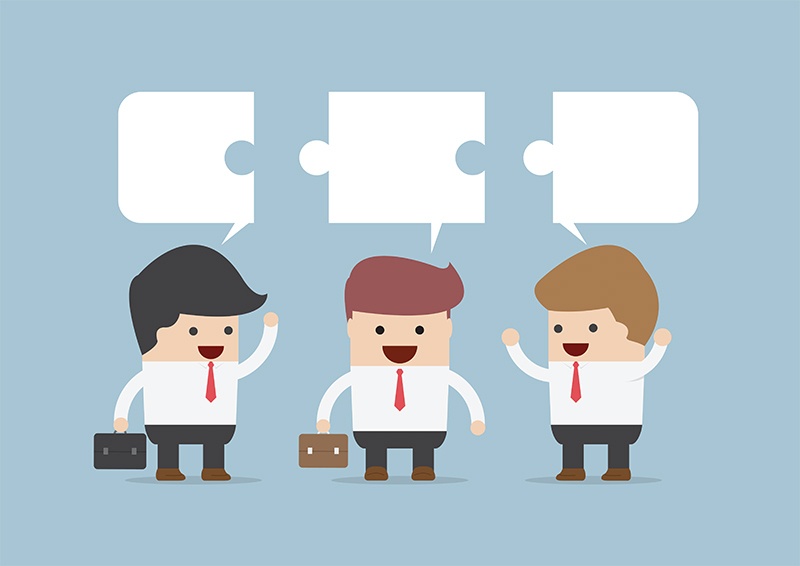 It's my modest opinion that every business should be represented in relevant LinkedIn groups. LinkedIn Groups (which were recently redesigned) provide opportunities for interactions with individuals having a particular interest in the field or industry; individuals that can easily turn into customers.
To make the most of LinkedIn groups, you'll need to remember just a few rules.
1) Join the Right Groups
This one is a no-brainer. In order to find people that will be interested in your products and services, you'll need to identify the right groups. If you sell commercial real estate, for example, you'll benefit by joining groups like Corporate Real Estate (more than 141,000 members) or Commercial Real Estate Investment, Development, & Property Management (more than 105,000 members). The number of members is also important since the larger the group, the bigger the exposure.
2) Share Your Experience and Know-How
LinkedIn group participation isn't about pushing your products and services. This approach can only get you banned. Rather, interact meaningfully with others. Answer questions on the basis of your experience. Participate in lively discussion that will remain among the top posts for a longer period of time. Once you establish your reputation as a valuable group member, you can start posting the occasional link to your corporate website (whenever such content is relevant and can be used to answer a question).
3) Connect with Some Group Members
If you happen to communicate with certain group members more frequently, consider adding these people among your LinkedIn connections. Since they already know who you are, chances are that these people will respond to the invite. Once you have them in your network, you'll be free to send the occasional private message.
4) Ask Questions and Generate Discussions
You can answer questions or you can start a discussion on a LinkedIn group. Choosing the right question will provide tons of valuable information about lead generation, how to make your efforts more effective, and connect with the right audience. The same applies to creating group polls.
5) Be Consistent
Starting a discussion that you'll soon abandon isn't going to lead anywhere when it comes to boosting brand recognition and doing lead generation. Once you join a group, commit to interacting with its members on a regular basis. Review the group at least once per day to see if new questions have been posted or if people have commented under any of your posts.

The content above is an excerpt from our guide, A Guide to Getting Started with LinkedIn Marketing. In the full version, you'll learn what makes LinkedIn different, how to build your Company Page, establish thought leadership and use LinkedIn Groups and LinkedIn Ads, as well as the importance of publishing on LinkedIn Pulse.
Get your free copy here or simply click the "keep reading" button below to keep learning.
Free Assessment:
How does your sales & marketing measure up?
Take this free, 5-minute assessment and learn what you can start doing today to boost traffic, leads, and sales.