8 Go-To Mobile Apps for Every Marketer On the Move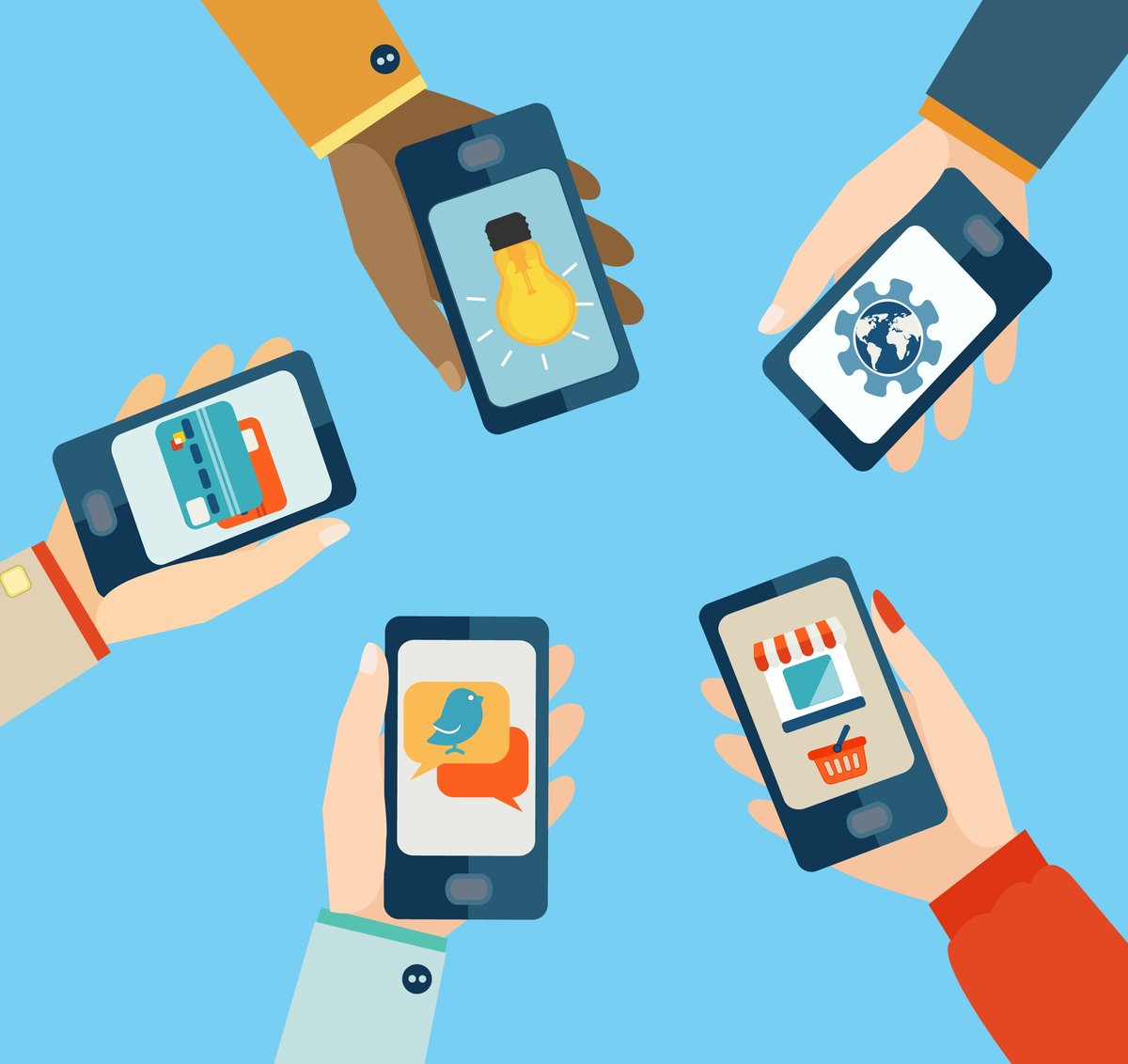 I'd bet money that the first thing many of you do in the morning is check your phone.
Before your coffee, shower, or even before you brush your teeth, your barely open eyes are looking for the unlock button.
And it's not just for fun stuff like text messages and Facebook notifications; it's also work emails, voicemails, website stats, or even the company Slack channel.
Whether you love or hate it, mobile apps have made it easier than ever for Marketers, Designers, and businessmen in general to keep their finger on the pulse of their latest projects.
While I'm usually making the most use out of Notepad and of course, the HubSpot app, I was curious to hear what my IMPACT colleagues turned to the most when they're on-the-go. Here's what they had to say.
"I have two major go-to professional apps on my devices. The first is Evernote which really helps keep my personal and professional lives organized. List making is one of my hobbies and this app has been a Godsend! You can quickly organize it and sync it with a variety of devices so you're never without your notes...."
The second is Recolor; It's basically a digital adult coloring book. I use it to help relieve any stress and anxiety I have throughout my week. And of course, who doesn't love a nostalgic trip back to their childhood? - Amanda Leclair, Client Resource Manager
For me as a designer, the "Ballin" Dribbble app is great to stay up-to-date with the current trends. The visuals are obviously top-notch and it's just a natural well of inspiration.
On their app, you can explore work from people within the community and search for specific designs as well. If I'm looking for examples of a niche landing page or infographic, I can quickly and easily check what others have done for a similar project. - Donny Wilson, Creative Lead
If you're a redditor like me, you've been wondering for years why reddit hasn't released an official app yet. Sure, they released an AMA app, but what about every other subreddit? I've tried a handful of other apps for browsing reddit, and even the mobile browser version, but I want it in app form, and I want a high level of functionality and control.
Reddit is fun for Android gives me that. The real power of the app is that it's the best way to experience reddit on mobile. For those of you that don't know, reddit is very customizable, has a lot of specialized communities, and basically lets you pick what and how you want to digest information. - Derrick Weiss, Account Executive
"There are a couple of apps I use on my phone to stay productive and make sure nothing falls between the cracks. The first is the Trello Mobile app. Instead of having to stop what I'm doing and switch windows on my laptop, I can just easily see my Trello notifications come across on my phone. This lets me see where teammates are on certain tasks at a quick glance…."
"Dropbox is another app I use on a regular basis. I'm constantly switching computers and devices so being able to throw something in a Dropbox folder and still access it easily elsewhere is super convenient…."
"And lastly I'd be lost without Spotify! Though not your traditional productivity app, I find it crucial to staying on task. Sometimes there's just too many distractions in our busy office so it's nice to be able to just plug in my headphones and drown out the external noise so I can focus on a project." - Joe Rinaldi, Creative Supervisor
"I honestly don't have many professional apps on my phone. I've tried a bunch, but they just end up sitting there, unused. The one I have never stopped using, however, is Slack. If I can't get to my computer, it's nice to be able to still receive messages from my fellow IMPACTers right to my phone. That way, I'm up-to-speed on everything that's going on, even if I don't have my computer in front of me. It's really easy to use, and I love how it keeps all my organized lists formatted the exact same way I have them on my laptop." - Kaitlyn Petro, Delivery Lead
Free Assessment:
How does your sales & marketing measure up?
Take this free, 5-minute assessment and learn what you can start doing today to boost traffic, leads, and sales.