New report: What you need to know about marketing to Gen Z (even if they're not your target)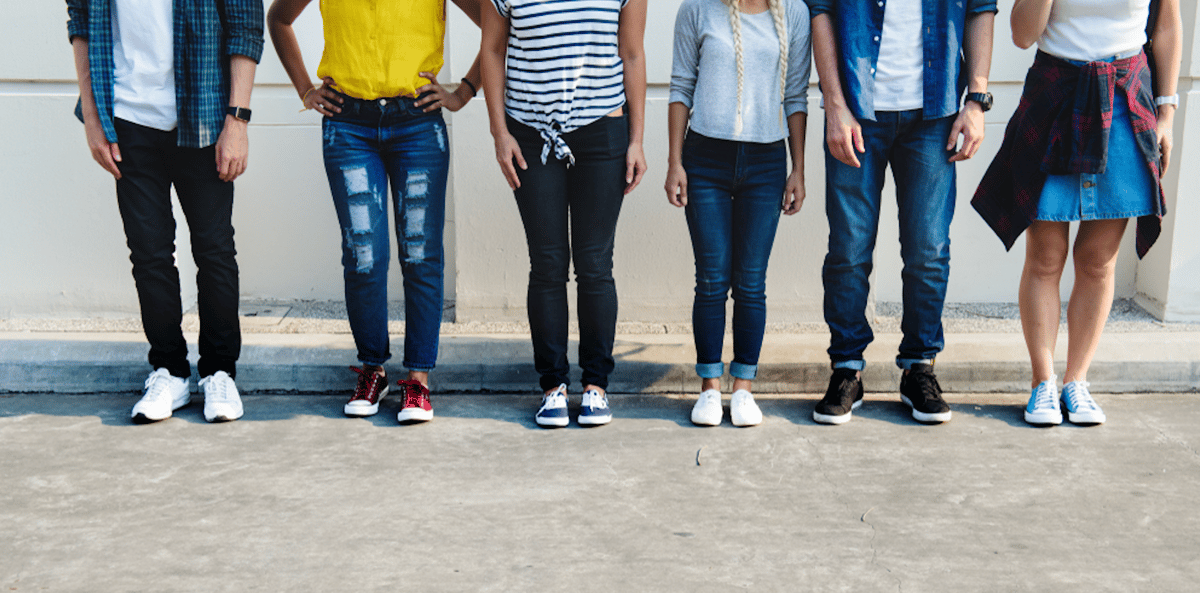 Generation Z'ers are classified as being born between 1997-2012, which means that in 2019, they're between the ages of 7 and 22.
So, as the majority gets closer to entering the workforce, we're bound to hear more about how they're impacting our businesses.
Reports like this one from Digital Marketing Depot, which was just published, give us insight into their habits, mindset, and ways that we can approach their issues.
On last week's Film School for Marketer's Podcast, Zach and Myriah even discussed a report that came out a few years ago about Gen Z and their consumption of video content.
As Gen Z gets older and more data is released, it got us thinking about what we need to know as digital marketers.
Regardless of whether your product or service is currently targeting Gen Zers, at some point, it will.
That's exactly why this article is relevant to every marketer out there expecting to 'stay in business' for at least the next 10 years.
A note, before we dive into the data and what you can learn from it:
This data should be looked at with a critical eye, and assessed or confirmed with your own website data. As we've seen with other generations, data like this tends to over generalize a massive group of people to label their habits and views. Some of this information could be inaccurate based on your specific audience. So, if you are targeting Gen Z, use your site data and this report data to come to conclusions.
9 key Gen Z digital stats and facts
The following information comes from "a consumer survey of 200 participants aged 18-24 and is supplemented where relevant, by Adthena's proprietary search data that indexes over 10TB of new search advertising data every day conducted by Adthena."
The full report and analysis of Generation Z habits can be downloaded here.
Key stats:
This is the first generation who have grown up in a fully connected digital world, where personalized smartphones and omnipresent digital media are simply the norm
78% of Generation Z seeks authenticity as an important quality in brands that are advertising to them
54% of Generation Z have researched a purchase on social media
Google stats reveal that 40% of 18-24-year-olds spend over 3 hours a day on social media, with another 38% spending at least that much time messaging
Generation Z are highly adept at recognizing inauthentic brand experiences
65% agree that they have made a purchase based on an influencer's recommendation
When it comes to Generation Z, advertisers are facing an audience that is incredibly 'ad-aware' with 85% admitting that they recognize ads in search
63% of Generation Z saying that they are influenced by Google Ads
26% use ad blockers on mobile devices only
What does this mean for marketers targeting Gen Z?
If your product or service is currently targetingGeneration Z, each one of these stats, and frankly the entire report, should guide your current digital strategy.
Overall, this data tells us that Gen Z-ers demand genuine interactions from both companies and others using the same product/service. That means real feedback, testimonials, customer support, social media - everything.
In a digital world, they're craving real interactions because they know there are people behind brands, social channels, and computers communicating with them.
As digital marketing has grown over the past 10 years, we went from an automation mindset (Which was great at first- we could talk to so many more people!) to a more human approach on digital platforms.
The rise in popularity of video represents this well - it's still digital, but has the opportunity to build a better connection with people than the stale email you blast to 2,000.
Gen Z represents a group of people that represents what we all want - for our digital interactions to be just as meaningful as our in-person ones.
So, if your strategy today doesn't include writers and video talents r on-staff that can connect with the Gen Z audience through social, website content, or even your customer service, that needs to change immediately.
But still, listen up — even if you're not targeting Gen Z right now
If your product is not yet geared towards their generation currently, you likely will be in the next decade and there are things you will need to adjust
If you can plan for this, you'll be ready.
Even though there are some specific habits of Gen Z - one similarity between the younger generation and older generations is that content marketing best practices should withstand the test of time - if you're doing it right.
If the content you create now is focused on being helpful, and answering questions that your prospects and customers have (ie. the Big Five), then you're bound to be successful.
Not only will this strategy help you today, but you'll be prepared for when Gen Z does become your audience. Great content marketing is about making genuine connections and as you can see from the stats above, that's exactly what Gen Z wants.
So, whether you target Gen Z today or in 10 years, we can't ignore this digitally native group of individuals, and how they'll impact the future of digital.
Check out the full report from Adthena and let us know your thoughts in IMPACT Elite!
Free Assessment:
How does your sales & marketing measure up?
Take this free, 5-minute assessment and learn what you can start doing today to boost traffic, leads, and sales.