How to Use Your Passion to Crush Personal Branding Like Gary Vee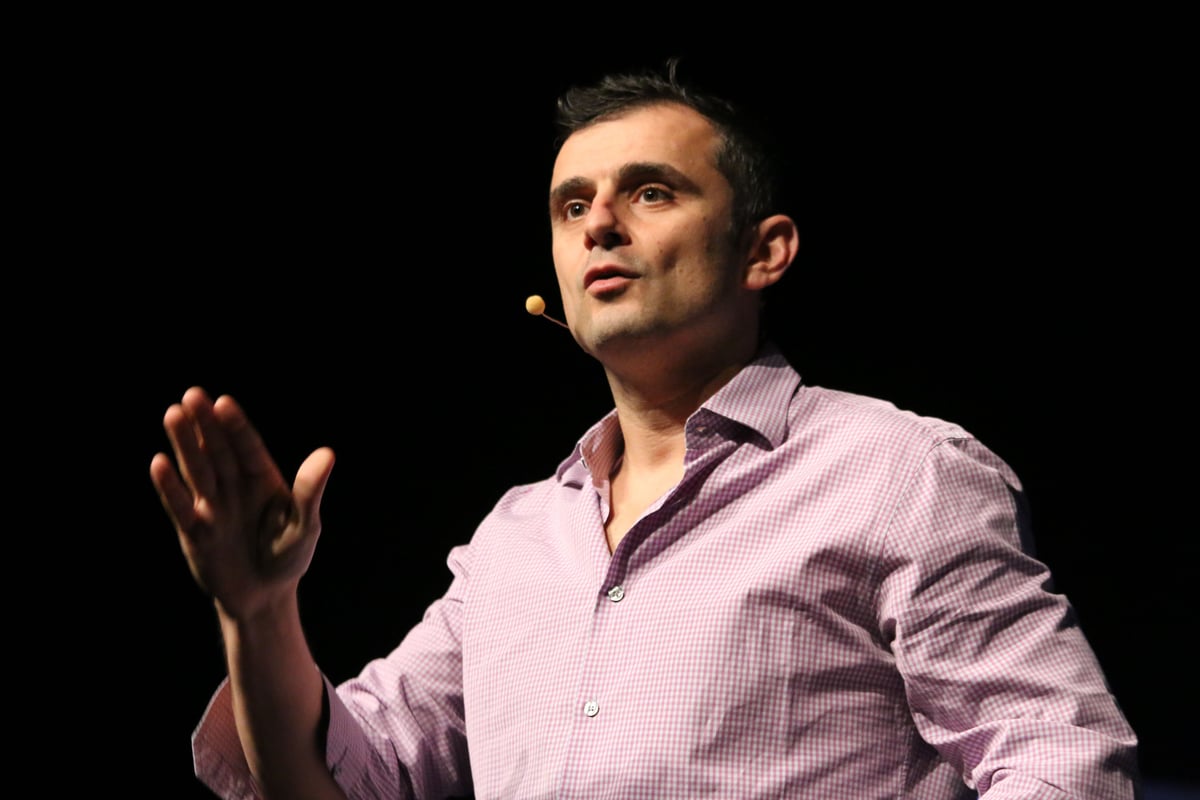 Do you have a hobby or interest that you're passionate about, but not sure how to turn into a career?
You know, maybe that side project designing graphic tees or your emerging maple syrup conglomerate.
According to Gary Vaynerchuk, now is the perfect time to cash in on that passion and in his bestselling book, Crush It! he shows you exactly how to do it.
Thanks to the low cost of social media and blogging, money is no longer a barrier to entry for building up a brand's awareness and turning your interests into a viable business, but its reach goes far beyond just professional brands.
The biggest point Vaynerchuk wants you to take away from this book is the importance of building your personal brand and leveraging it in your business endeavors. -- and no one knows personal branding better Gary Vee.
In this piece, I'm going to summarize some of the biggest points from Crush It! about why need to start building your personal brand, and offer advice on how to do it.
Building Your Personal Brand
"Everyone – EVERYONE – needs to start thinking of themselves as a brand. It is no longer an option; it is a necessity." - Gary Vaynerchuk
The online world creates transparency, whether we like it or not.
Everything we say and do online is documented. Because of this, traditional resumes are quickly becoming a secondary thought as employers can find out everything they want to know about you with a quick Google search.
Whether you're on the job market or not, everyone needs to view themselves as a brand and start thinking about how they represent it.
The sooner you come to terms with your, the sooner you can own it and start leveraging it to your benefit.
If you are selling a product or service with a lot of competitors, it's your personal brand that distinguishes you and makes the biggest impact on your target audience.
It doesn't matter if you think Facebook and Twitter are for kids, social media and Google are where people turn when they want to get to know the "real you."
You want to be in control of the conversation that is being had about you there -- and if there isn't a conversation happening, you need to get one started.
Here's how:
Passion is Everything
According to Vaynerchuk, these are the golden rules for success:
Love your family.

Work super hard.

Live your passion.
To monetize a business around your personal brand, you have to be passionate and show it.
Building businesses and achieving success takes a lot of time and hard work. If you don't have the passion to stick it out, there will be plenty of legitimate reasons to quit along the way to your goal.
With this idea in mind, Crush It! is more of a call-to-action than a step-by-step guide. Vaynerchuk stresses it again and again; you might not be the best at what you do, but you can always out-hustle your competition by working harder and being more passionate.
The caveat is that you can't out-work everyone else if you aren't passionate about what you're doing to begin with. -- You simply won't have the energy and stamina for the daily grind.
This is why he stresses that you should start with something you are passionate about, rather than trying to make yourself passionate about what you're already doing or simply jumping on any random opportunity.
Authenticity & Content
In our full synopsis of Crush It! Why NOW Is the Time to Cash In on Your Passion, we'll go into Vaynerchuk's insights on being authentic on social media, creating great content, and how you can use both to capitalize on your personal brand.
To view the full summary, click "keep reading" below.
Free Assessment:
How does your sales & marketing measure up?
Take this free, 5-minute assessment and learn what you can start doing today to boost traffic, leads, and sales.