Planning Your Investment: How Much Inbound Marketing Do I Need?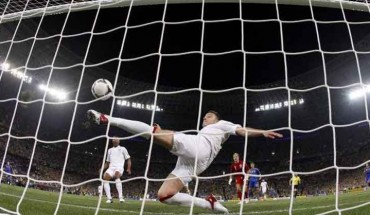 Associate Director of Content, Strategized Initiatives That Increased IMPACT's Website Traffic From ~45K to ~400K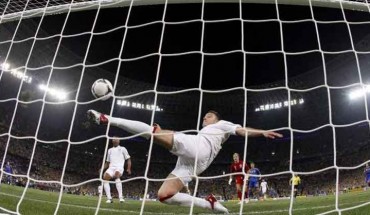 In order to identify how extensive a campaign your company needs, it's important that you fully align your marketing goals with your overall business goals.
If your marketing goals reflect your overall business goals, you as well as your agency will have a much more focused strategy moving forward in regards to delivering an ROI.
Well-defined SMART business goals are essential in determining the resources needed when it comes to inbound marketing.
SMART goals are:
For example, instead of saying you want more revenue, you could say, "In order to achieve a revenue goal of $600,000 within in the next 12 months, I need to generate 10,000 visitors, 500 leads, and 12 customers."
This goal is definitive so you know what you need to achieve with your Inbound Marketing and how much Inbound Marketing you need is really based on how much you want to achieve.
The bigger your goals, the more you will have to put into it. It's subjective.
How Aggressive Are Your Goals?
In most cases, the more aggressive your business goals, the more aggressive your marketing should be.
For instance, if your business is setting out to double its annual revenue, how many customers does it need to bring in to achieve this? The higher the number of customers, the higher the number of leads you will have to generate. More leads means more visitors, and more visitors means, yes, you guessed it, more content!
If you have a more modest goal, such as increasing your revenue by only 25%, then the number of customers and leads are in turn more modest as well. It is all relative.
Inbound Marketing Takes Time
Inbound Marketing is about earning your audiences trust and loyalty, but like any other relationship these take time to develop.
On average, most inbound marketing campaigns see Return on Investment after 6-9 months, but some start producing results in as little as 3. It varies depending on your industry and of course, your goals.
As mentioned above, the bigger your goals are, the more you as an Inbound Marketer need to put in to meeting them – this includes time.
Being Dynamic
Inbound Marketing is in no way "set it and forget it." Once you have established a website, blog, and social media profiles, you need to maintain them.
They need to be dynamic, consistently offering new, fresh, and relevant content that makes people want to come back for more. If someone has seen everything you have to offer already, what incentive is there for them to return?
Building Authority
Being dynamic ultimately also helps you build authority and establish a web presence.
Unlike a commercial or magazine article that may only be in use for a few months, any content you create doesn't just go away. With strong Search Engine Optimization (SEO), your content will live in the top search results of search engines, ensuring a steady stream of traffic over time.
Having other websites discover your content helps improve your authority. Simply put, your authority is what other websites are "saying" about you, how they interact with you. If sites with higher authority share or link to your content, your authority goes up in response. It's a win-win.
What's the best way to ensure that you reach higher authorities?
Create content that is worth sharing and do it consistently. After even a few months of creation, you will have started to build a library of remarkable content that gets you found and helps educate and nurture your target audience.
Thinking About Investing in Inbound Marketing?
Check out our newest Ebook! You will learn everything you need to know in order to make a smarter, more successful investment with inbound marketing and get the results you need.
Want to learn more about digital sales and marketing?
Master digital sales and marketing when you join IMPACT+ for FREE. Gain instant access to exclusive courses and keynotes taught by Marcus Sheridan, Brian Halligan, Liz Moorehead, Ann Handley, David Cancel, Carina Duffy, Zach Basner, and more.
Access hundreds of FREE courses and keynotes