Podcasts during COVID-19: trends, winners, and losers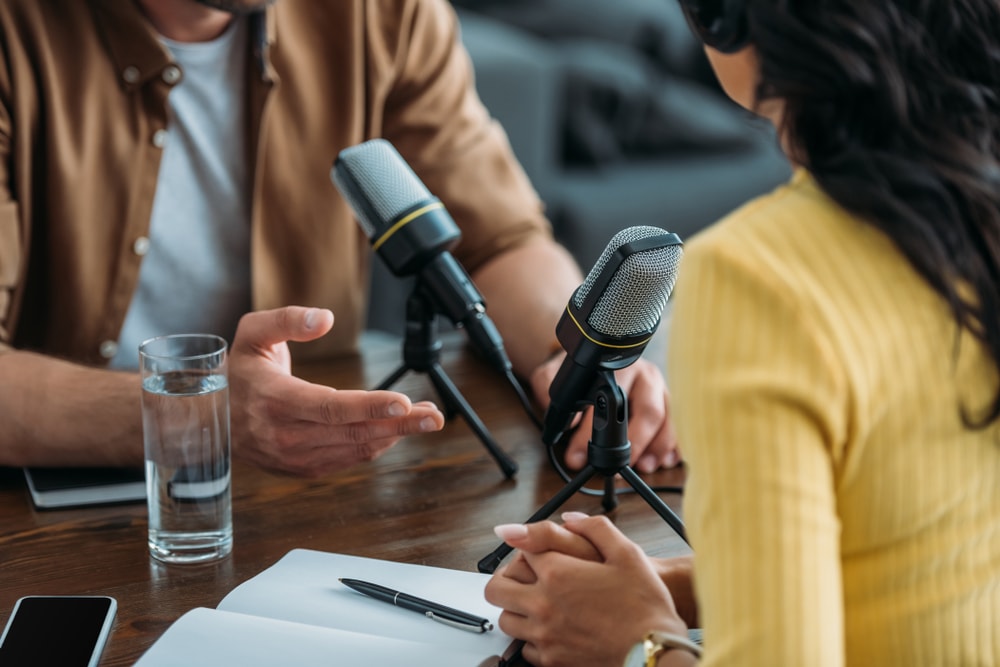 The coronavirus (COVID-19) pandemic has led to significant changes in the day to day routines of billions of people.
Staying at home is the new norm, buying decisions have moved almost exclusively online, and even the way we consume content has shifted.
From a work perspective, most employees have shifted to being exclusively at home. For me, I've gone from commuting about 50 minutes to and from the office each day to walking ten feet to my desk.
This commute, or lack thereof, has changed a lot from my normal routine. Pre-COVID, I'd wake up at 5:45, eat breakfast, and head out the door by 6:20. On my drive to work, I listened to anywhere between two and four podcast episodes each way.
Now, I'm up right before 8:00am, eat a quick breakfast, and get started right away.
Losing that commute has, in turn, lost me (and millions like me) my once beloved podcasting time.
Baseball, business, leadership, philosophy, history — it didn't really matter to me. But I loved starting and ending my day with my podcasts.
Podcasts have certainly felt the growing pains of these changes.
How podcast consumption has changed
Surprisingly, global podcast consumption has increased significantly from March to April, growing 42% according to Voxnest.
However, different countries have shown different consumption trends.
In that same report, Voxnest shares:
European podcast consumption is up 53%
Italy is up 29%
Spain is up 25%
The United States is down 20%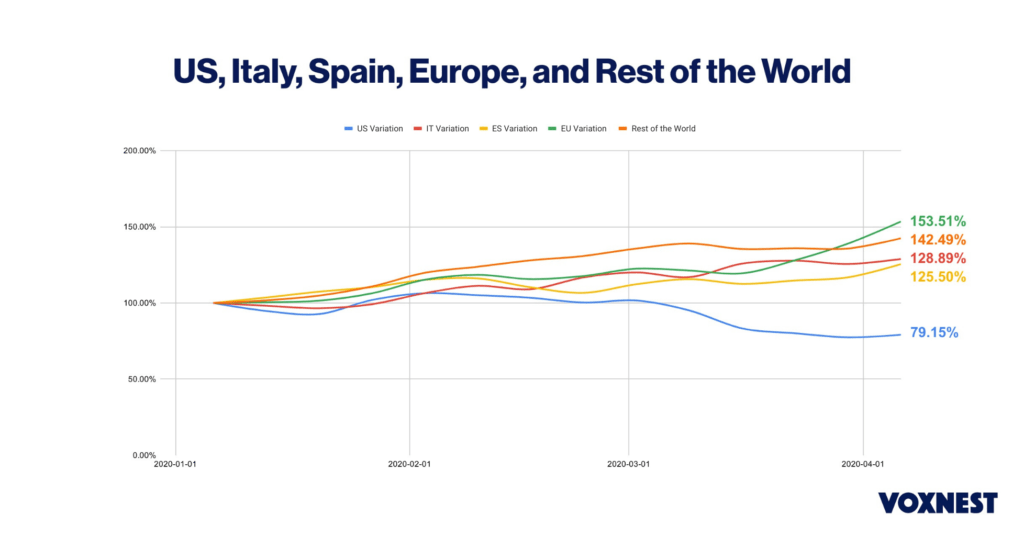 Why is this the case?
European countries have never been big on listening to podcasts. However, being home and not being able to do their otherwise normal activities seems to have sparked the entire continent to explore podcasts.
Compared to most countries, listeners in the United States consume podcasts regularly during their commutes or while going to the gym. With both now out of the picture for a majority of the U.S. population, podcast consumption has taken a serious hit.
Not all hope is lost for the U.S. podcast audience, however.
As podcast listeners have adjusted to their work-from-home lifestyles, listenership has grown 5% on smart speakers, a testament to more listeners being home rather than on the road.
Another trend, although the topics vary from one location to the next, is there has been a rise in the global podcast market for educational and hobby-related content.
In European countries such as Spain and Italy, podcasts related to personal fitness and well-being, as well as comedy and entertainment have seen serious spikes.
In the United States, there has been much more of a focus on the creative arts of design and music-related podcasts.
Podcast winners during COVID-19
1. Podcasts embracing audio plus video
While some podcasters were already moving towards creating videos of their episodes along with audio versions, COVID-19 has accelerated that process for many.
As podcasters have been forced out of their offices and into their homes, the opportunity to build a more personalized relationship with audiences has grown.
Creating and showing off their makeshift studios at home has become a fun and entertaining part of the audience experience.
A great example, especially for sports fans, is Jomboy Media. Well-known for its baseball podcasts Talkin' Yanks and Talkin' Baseball, as well as its video breakdowns on social media, the grassroots media company has skyrocketed in popularity as it has embraced the power of Zoom and YouTube to expand its content.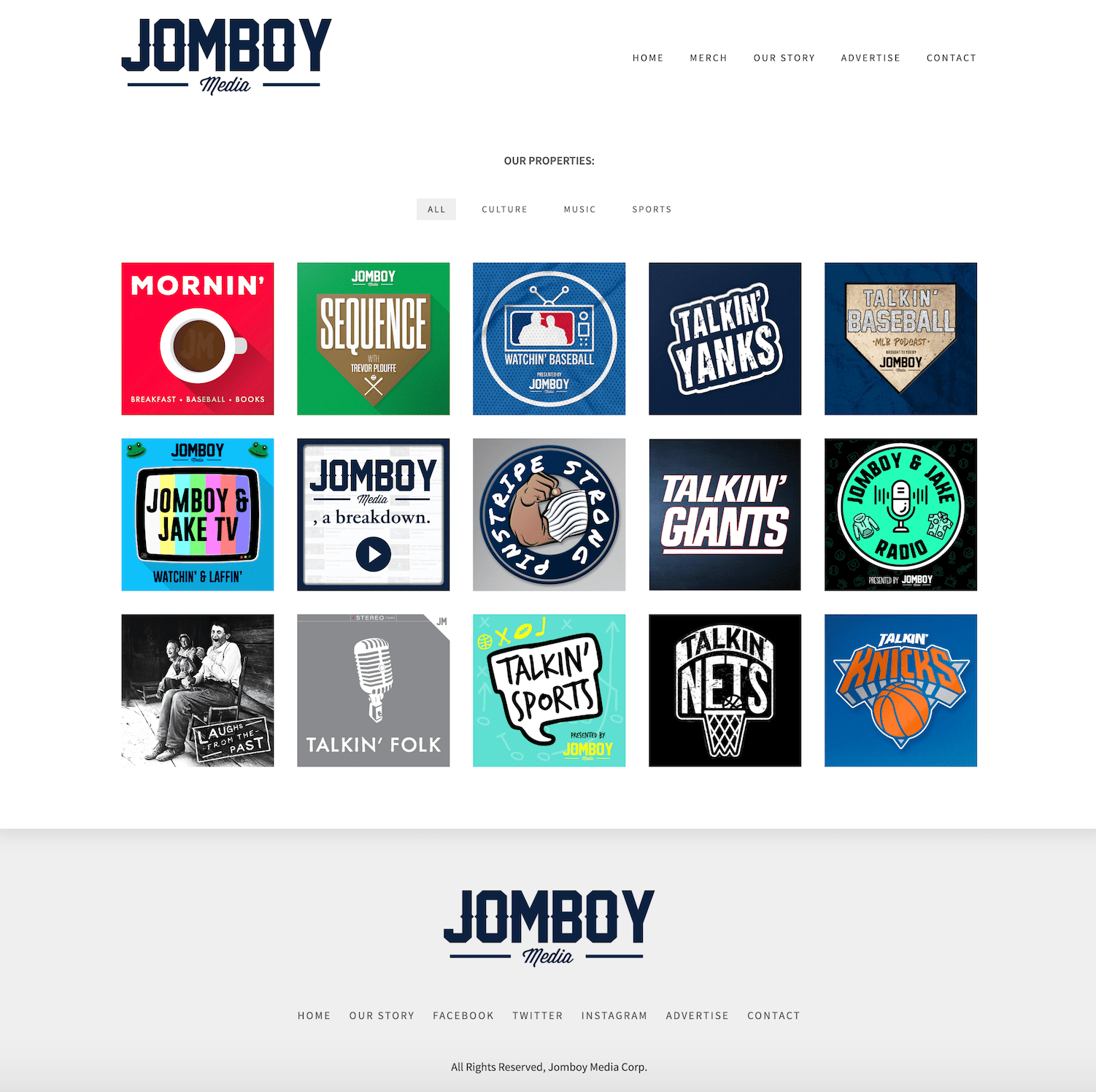 Now hosting 15 different podcasts per week, Jomboy Media has also fully taken up YouTube as a platform to share its content. Each morning, they stream live broadcasts of their morning show Jomboy and Jake Radio on YouTube for users to watch and chat with the hosts live.
They also break down full episodes into bite-sized clips, share additional content or outtakes from recording sessions, and even did a walkthrough of their work-from-home recording setup.
2. Podcast exclusives
As many podcast listeners have heard, Spotify has signed a deal with The Joe Rogan Experience podcast to own exclusive rights to the show.
Not only does The Joe Rogan Experience get an absolutely ridiculous amount of downloads per month (around 190 million), the show also has over 8.6 million subscribers on YouTube.
Spotify has signed a number of other podcast personalities, but landing arguably the largest fish in the pond will likely bring huge success for the podcast side of the platform.
Spotify's move is setting the tone for what the future of podcast ownership will look like.
3. Podcasts interviews and guest appearances
Many people are home, not working in their normal capacity, and looking for something to do. This gives podcast hosts a huge opportunity to bring on guests to either interview or take part in their discussions.
The podcast Office Ladies, hosted by Jenna Fischer and Angela Kinsey of The Office, rewatches and breaks down each episode of the beloved television series.
They have made the most of the opportunity by bringing on numerous guests from the show over the last several weeks. This both enhances the listener's experience and keeps the show feel unique week over week.
Plus, how can you go wrong with bringing on guests like John Krasinski, I mean really?
Podcast losers during COVID-19
1. Podcast advertising campaigns
While advertisers have not lost per se, their strategies have had to shift dramatically to keep up with what consumers are listening to.
For example, commuters have now become stay-at-homers who will respond differently to past advertising campaigns they may have heard in the car.
This shift has forced many organizations to now consider the wants and needs of that audience very differently, with some even moving to entirely new audiences.
In the past, as I would listen to different baseball podcasts, I would get advertisements for cross-country stadium tours and travel experiences at reduced prices with podcast-specific promo codes.
Even though those ads are still memorable to me, they are suddenly no longer an option for advertising because of the travel restrictions brought on by COVID-19
2. Production quality
While it can be fun to show off the makeshift setups for podcasters at home, the decreased production quality cannot be ignored.
Professional studios provide soundproofing, and top-quality equipment that rarely can be matched by a home studio
As production has been shifted in-house (literally), recordings are now taking place in closets, bedrooms, or living rooms.
If a podcast has co-hosts, they now record over Zoom or other video meeting tools, some even being over a cellphone. These tools can bring their own set of technological challenges such as audio lag, poor internet connection, and overall lower quality production.
What is the future of podcasts?
It will be interesting to see as consumers return to their jobs if the podcast market starts to go back to its old ways or continues on this new direction that COVID-19 has brought.
The shift towards podcasts that combines the audio and visual elements seems like the next logical step for podcasts.
However, given the uncertainty of what the future holds as society pushes towards a sense of normalcy, we will have to continue to monitor how consumers' podcasting habits evolve.
Free Assessment:
How does your sales & marketing measure up?
Take this free, 5-minute assessment and learn what you can start doing today to boost traffic, leads, and sales.