Spotify introduces game-changing ad technology for podcasts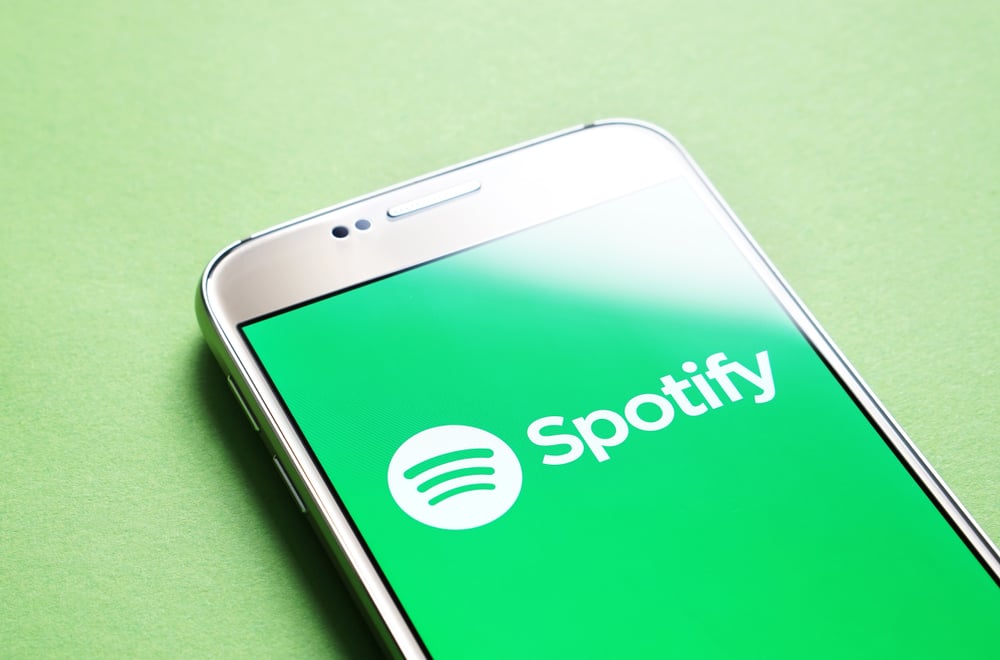 This month, Spotify announced a new approach to its podcast marketing technology. The proprietary "streaming ad insertion" (SAI) allows Spotify's sponsors to deliver targeted ads to podcast listeners through the use of real-time data analysis.
Marketers would be well advised to keep an eye on this development, which opens a whole new world of influence for promotional and advertising materials.
When will podcast listeners see it?
The SAI program has already been launched for Spotify's exclusive and original podcasts, but the company intends to expand its reach to include independent podcasts that use the streaming service.
Ultimately, Spotify hopes to be able to embed interactive targeted ads into its podcasts for a more personalized user experience.
For marketers and promoters, this means a lot more data to hone their marketing techniques, not to mention a wider audience in an expanding market.
The growing podcast market
Over the past few years, podcasts have become an increasingly potent player in entertainment and streaming services.
According to a November article in Forbes, the Interactive Advertising Bureau reported expenditures for podcast marketing of $678 million in 2019, an impressive 42% increase from the year before.
This number is expected to show a marked increase to $1 billion in 2020.
For Spotify, whose streaming service sees 14% of its total users listening to podcasts, it is a great time to launch technology that will help them reach listeners through more targeted ads and promotions.
According to Edison Research, 43% of podcast listeners streamed their podcasts via Spotify in 2019, and Spotify's overall podcast consumption increased by 39% in the third quarter of 2019.
With more than 500,000 podcasts available on its platform, it's easy to see why Spotify has invested in advertising to the burgeoning podcast market.
Successful test run
Spotify's decision to move forward with its SAI technology was largely decided by a test run with athletic brand PUMA.
Ads read by the host of the podcast were inserted into the program "Jemele Hill is Unbothered" in the hopes that their incorporation into the body of the podcast would make listeners more receptive. The experiment was a success, with an ad recall lift of more than 180%.
According to a recent Spotify report based on data from 2018, 81% of podcast listeners have taken action on ads they have heard during a podcast.
With this kind of return on marketing efforts, it's time for marketers to seriously look into the podcast market, if they haven't already.
A game-changing approach
Spotify's introduction of SAI technology changes the advertising game, not only for Spotify, but for other streaming services.
Spotify is already ahead of the game with more self-produced podcasts than other streaming services. This makes it easier for Spotify to deploy real-time data collection and insert targeted ads while listeners are streaming.
What's more, advertisers are able to immediately measure the effect of their advertising on targeted audiences and establish game plans based on the number of listeners and their demographic information.
Immediate ad insertion into streaming podcasts has become possible largely due to listeners' use of streaming services. Rather than downloading podcasts using RSS technology, Spotify and its competitors use streaming services.
Unlike prior formats, streaming allows direct access to user information for podcast hosts and promoters in a way that was not previously possible.
Rather than guessing at the number of individuals reached through one-time downloads, marketers have access to real-time data. Immediate access to information at this level will revolutionize the way marketers strategize.
Modernizing marketing strategies
There's no doubt that marketing professionals can no longer afford to ignore the value of advertising in podcasts and streaming services.
Spotify's ability to track listeners' habits and provide data is likely to be an invaluable resource for companies looking to widen their audience. With Spotify's obvious success in trials, other streaming services and podcasts will likely follow suit.
We've already seen Google beginning to index spoken words within podcasts — further evidence of how universal and accessibly they are becoming.
What's more, the Pulitzer Prize Board announced last month that podcasts are now eligible for its prestigious prize, further legitimizing and validating the medium.
This new approach to ad deployment and data collection offers numerous benefits to marketing professionals. It provides access to a fast-growing market of podcast listeners for a greatly enhanced audience.
Spotify's real-time tracking allows for more targeted marketing through the use of key data that was impossible to collect with podcasts acquired using RSS and downloads. Finally, marketers benefit from the introduction of ads within the podcast streaming.
Ads incorporated into podcast program are proven to have a greater level of audience acceptance and engagement.
All in all, marketers can get ahead of the game by reaching out to companies that provide podcast streaming services. Technological advancements can only help marketers improve their strategies to reach new audiences in a more effective manner.
Since podcast streaming is only expected to increase, now is the time to modernize promotional strategies and make the most of the rapidly expanding market.
Free Assessment:
How does your inbound marketing measure up?
Take this free, 5-minute assessment and learn what you can start doing today to boost traffic, leads, and sales.
Get Started
Free Assessment:
How does your inbound marketing measure up?
Take this free, 5-minute assessment and learn what you can start doing today to boost traffic, leads, and sales.
Published on January 14, 2020