Selling in times of crisis: 4 tips to use today to ease uncertainty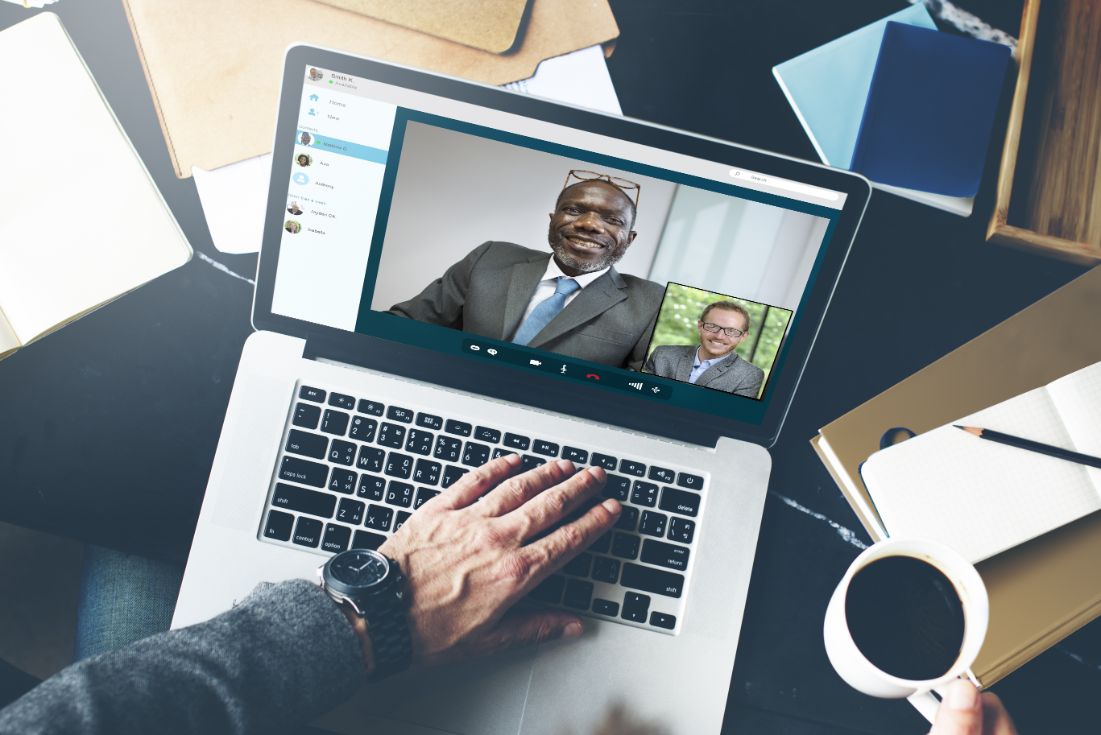 Businesses in general, and salespeople in specific, are dealing with a lot of uncertainty right now:
Uncertainty about working and selling remotely (maybe for the first time)
Uncertainty about generating new business
Uncertainty about approaching existing customers for renewals
Uncertainty about your sales strategies and tactics
With so many things out of your control. What can you do?
When there's a crisis or when something goes wrong, sales professionals need to be ready to adapt, to respond very quickly and decidedly.
However, most businesses acknowledge threats exist but aren't prepared to address them if they become a reality.
In other words, a "vulnerability gap" exists between the awareness of threats and preparation to actually handle them.
In fact, almost 50% of companies say they don't have playbooks for likely crisis scenarios.
Don't leave yourself vulnerable.
You need a plan that provides a framework to help you adapt, ease uncertainty, and encourage confidence.
Tips for adapting your sales strategy in uncertain times
We've identified four tips to include in your playbook to help you navigate the current coronavirus (COVID-19) crisis:
Assess yourself
Identify KPIs that will direct short-term goals and drive real-time actions
Optimize your messaging
Expand your network
1. Assess yourself
Almost everyone is now working remotely, but not everyone has the hard-wired abilities to do it successfully.
Your hard-wired abilities are your natural tendencies, personality traits, strengths, and weaknesses.
Given your natural tendencies, you may struggle with the lack of in-person interaction that comes with working virtually, but, excel in organization and time management because you're allotted more time without a commute.
If you're strong in one area but weak in another that doesn't mean you'll fail at working remotely, it just means you need to understand how best to set yourself up for success.
That means taking the time to assess things like:
Where do I do my best work?
When am I most productive?
What method of communication works best for me?
How should I structure my day?
In addition to these basic questions, you need to assess your ability to sell virtually.
That means reviewing things like:
Am I making a good impression during video meetings?
Am I engaging my audience during virtual presentations?
Does my social media presence accurately reflect who I am?
Are my emails optimized for my buyer's new circumstances?
The bottom line is you need to assess yourself to understand how you need to adapt.
Evaluating and acknowledging your strengths as well as weaknesses will help guide your decisions about what adjustments you need to make in order to effectively adapt to your new digital sales environment.
2. Identify KPIs that will direct short-term goals and drive real-time actions
Regardless of the current situation, you're still a sales professional who has a target to hit this month, quarter, and year, which means you need to prioritize your time and focus on the sales activities that will move the needle.
Right now, you're likely looking for quick wins and immediate results. That means you need key performance indicators (KPIs) that are geared toward tactical activities and sales strategies.
This doesn't mean you need to abandon your long-term goals but it means you may need to either adapt or defer those goals for the time being.
So, what KPIs should you be looking at to drive these expedited outcomes?
Here are a few common KPIs sales reps typically track and measure:
Calls and emails made
Sales opportunities created
Reach and response rates
Average time to conversion
Pipeline value
Sales rep productivity and leaderboard
Sales targets
Sales by contact method
Lead conversion rates
Average follow up attempts
In normal circumstances, you might look at these KPIs with a more relaxed attitude, but now you need to look at every KPI on this list through the lens of real-time, immediate action.
For example, let's look at calls and emails made.
This KPI answers how many dials you made and how many emails you sent. This is a good indicator to track, but you need to take it a step further and look at the quality, not just the quantity of these activities.
For instance, to make this KPI work for you in the short term you need to focus on who you are calling and what you're saying.
If you're reaching out to new prospects, then you need to adjust your communication to include how your solution can help them solve a problem they are facing right now due to the pandemic.
If your solution enhances a business's ability to work remotely, emphasize this as you're talking to a potential new customer.
Calling existing customers? Strike the right balance between being sensitive to the situation and acting as their trusted advisor who can provide additional ideas, as it relates to your solution, for how their business can adapt as needed.
As you review your KPIs, have an eye on quality.
It's easy to feel overwhelmed in times like these and to look at your KPIs as a lost cause, but staying focused can keep you motivated and on track for your goals.
When you focus on the quality of your activities, you're less likely to look at sales as a numbers game and more likely to carefully consider the wording of your email or the tone of your voice when reaching out to new and existing customers alike.
3. Optimize your email messages
Email is still the most powerful channel to stay connected to your prospects and customers, but are you using the same emails as you were pre-coronavirus?
As you adapt to a new environment and digital way of selling, you need to make a great first impression via email and position your messages in a way that builds trust in times of uncertainty.
You need to show compassion and understanding for the situation at hand.
This is why you need to use your time now to review and refine your email messages.
There are four parts to every email you should focus on at all times:
Eye-catching subject line: Did you know that 35% of email recipients open an email based on the subject line alone?
Opening line: After reading the first few sentences of your email, the recipient should already have a general understanding of its purpose
Personalized: Emails with advanced personalization receive a 17% reply rate, compared to a 7% reply rate for non-personalized emails
Call-to-action: To increase your chances of a conversion, you need to have a clear call to action. What steps do you want someone to take after reading your email?
For example:
Subject line: Need help with [insert coronavirus related challenge]? I have some ideas.

Hi [first name],

In working with other [job title]s, one of the key issues they're struggling with right now is

[key issue].

In the past few weeks I've talked to your counterpart at numerous other companies and they've shared some interesting advice about what they are doing now to solve [key issue or challenge].

I know these are difficult times so I wanted to share some of the advice and tips I've gathered for businesses like yours:

I hope this is helpful. I have some other ideas I'd like to share if you're open to a conversation?

Perhaps we can brainstorm together, are you available to discuss next Tuesday at 2 pm?

All the best,

[Your name]
Now let's break this down.
The subject line is eye-catching because we've inserted a coronavirus-related challenge they are looking to solve, which will likely catch their attention.
The opening line is focused on their needs and the possibility of solutions.
We've personalized the email in a few different ways: the subject line, including their job title, key issues they likely face, and tips that are relevant to their business.
And finally, we've provided one, clear call-to-action with a request for a meeting.
Your messaging needs to focus on how you can help your prospects and customers. You don't want to come off as insensitive or appear like you're taking advantage of an already tough situation.
Instead, look at this as an opportunity to discuss ideas and ways you can help them address the effects this is having on their business.
Chances are they will welcome the conversation and appreciate you brainstorming with them even if it doesn't result in a sale right now. You're laying the groundwork for something to potentially happen down the road.
4. Start expanding your network
As everyone is quarantined at home, in-person interaction may be limited or non-existent but virtual interactions are at an all-time high.
Expanding your network to connect with others who are dealing with the same thing you are is a great way to ease uncertainty and reassure yourself that you're not alone.
The main thing to focus your networking efforts on during this time is learning.
It's the perfect opportunity to connect with people and groups you can learn from.
Maybe it's someone whose work you've been admiring for awhile but never got around to connecting with or maybe there's a networking group you've been meaning to join.
Now is the time to build your database of connections and expand your network.
How do you do that?
The fastest way to expand your network is to identify someone already in your network who knows the people you want to be connected with. This can establish a relationship much quicker.
You can leverage LinkedIn to do this because it tells you who is a second or third degree connection so that you can reach out to a contact to request an introduction.
Consider these points as you get started:
What do your connections look like right now?
How many target personas/buyers are you connected with?
What second and third-degree connection opportunities do you see?
How many new connections will you add every week?
Another way to quickly grow your network is to use the plus-two strategy.
Plus-two is about everyone expanding his or her network by two people either by bringing two new people into theirs or giving another person two more contacts.
While a lot of your connections and your connection's connections may be experiencing negative effects like layoffs or budget cuts, that doesn't mean you can't offer to have a conversation to brainstorm with them about how they are handling the crisis and ways you can help.
If you work on expanding your network and building your database of the right people, you're setting yourself up now for success in the future.
Adapt and prepare for the future
As your buyers adjust their own businesses and goals to these new circumstances, you need to tailor your sales process and approach in a way that will help along the way.
Create a playbook to get ahead of the next stage of the crisis.
Why create a sales playbook, especially in times of crisis?
It keeps you on track by eliminating ambiguity, confusion, and missteps. It defines a clear structure for improving sales performance and lays the basic steps and strategies to complete your sales cycle successfully.
A sales playbook is like a GPS. It will guide you in the right direction, towards sales success.
Free Assessment:
How does your sales & marketing measure up?
Take this free, 5-minute assessment and learn what you can start doing today to boost traffic, leads, and sales.