Subscribe
Join 40,000+ sales and marketing pros who receive our weekly newsletter.
Get the most relevant, actionable digital sales and marketing insights you need to make smarter decisions faster... all in under five minutes.
Thanks, stay tuned for our upcoming edition.
Spotify Adds Ability to Target Ads Based on Podcast Preferences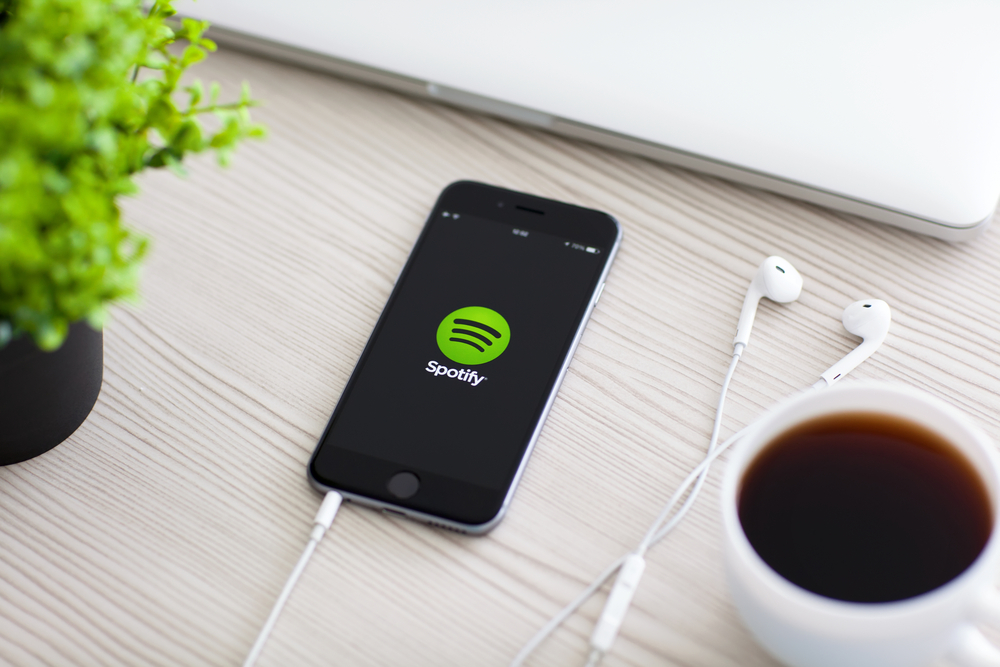 This week, audio streaming platform Spotify announced plans to expand its ad capabilities with "podcast listener targeting."
The new ad format will enable advertisers to target ads to Spotify's free-tier (ad-supported) users, based on what type of podcasts they stream.
This is a shift from Spotify's previous advertising model, where users could only be targeted based on the types of music or playlists they listened to.
MarketingLand reported that select markets will be able to narrow their campaigns even further — targeting ads to appear in certain podcast categories, like "comedy," "lifestyle/health," or "business/tech."
Spotify's plans signify yet another step the platform is taking to make podcasting a bigger part of its overall business model.
In doing so, the platform is capitalizing on the rising popularity of podcast content, while also offering more options for advertisers to better target this group of listeners.
Why Podcasting?
Over the last year, Spotify has made significant investments to make its podcast content more valuable to users.
Its recent acquisition of Gimlet and Anchor, along with its efforts to build a collection of exclusive podcast series, is aligned with Spotify's larger goal of becoming "the leading platform for podcast creators around the world and the leading producer of podcasts," according to founder and CEO Daniel Elk.
The platform also recently rolled out a redesign for its paid users that better separates music and podcast content into respective sections, keeping podcasting top of mind, even for users who may not have previously considered listening.
That being said, Spotify is not trying to "start" the podcasting trend — rather, it's trying to make itself the go-to source of podcast streaming.
By crafting exclusive series and offering a better user experience, Spotify aims to become the preferred podcast platform for listeners, which will, in turn, attract the advertisers looking to reach them.
Podcast advertising revenue grew 53% in 2018, suggesting that advertisers are quickly realizing the value of reaching this audience.
Not only is the medium becoming more popular, but research suggests that podcast ads are more effective than other digital advertising formats. A study by Neilsen found that podcast ads generate up to 4.4 times better brand recall compared to standard display ads.
I can speak to the effectiveness from personal experience. Just last week, I purchased a subscription to Daily Harvest after hearing an ad about it in a podcast. It was a no-brainer; by nature, listening to a podcast requires more active listening, so when the host talked about a product I'd truly benefit from (and offered a discount code), it only makes sense I'd be more receptive and open to purchasing.
(And also, if you were wondering, Daily Harvest is a meal subscription service — and after trying it out, I can confirm it's great! Highly recommend!)
Typically, an advertiser would have to go through the podcast show host directly (or company, in the case of bigger content companies), in order to run ads. However, Spotify's new model allows advertisers to cast the net a bit wider and reach podcast show listeners they may not have otherwise considered targeting.
However, it's currently unclear if Spotify's exclusive podcast shows will have the hosts read the ad copy like a typical podcast ad, or if Spotify will pause the show to run a previously recorded ad as it does with music — and I do think there is a huge value difference in the two. Hearing an ad read by the host avoids listeners tuning out.
Currently, the podcast targeting option is being beta tested by select brands such as Samsung and 3M, so we'll find out more about the formatting, ad options, and listener experience as the beta test progresses.
Final Thoughts
As people are actively looking for engaging content while on-the-go, podcasting will only continue to grow.
Marketers can utilize this trend in a variety of ways. From hosting your own original content that educates your audience on industry topics to running ads on programs where your audience is tuning in, podcasting offers a unique, immersive way to bring your brand into the conversation.
As Spotify continues to fine-tune the podcasting side of its platform, marketers should pay attention to not only what ad opportunities are available, but also what topics are effectively engaging its audience.
Those insights can shed light on new types of content marketers can be creating that will attract new visitors and engage existing ones.
Free Assessment:
How does your sales & marketing measure up?
Take this free, 5-minute assessment and learn what you can start doing today to boost traffic, leads, and sales.