Subscribe
Join 40,000+ sales and marketing pros who receive our weekly newsletter.
Get the most relevant, actionable digital sales and marketing insights you need to make smarter decisions faster... all in under five minutes.
Thanks, stay tuned for our upcoming edition.
Thanksgiving marketing: 5 video trends and lessons you can't ignore for the holidays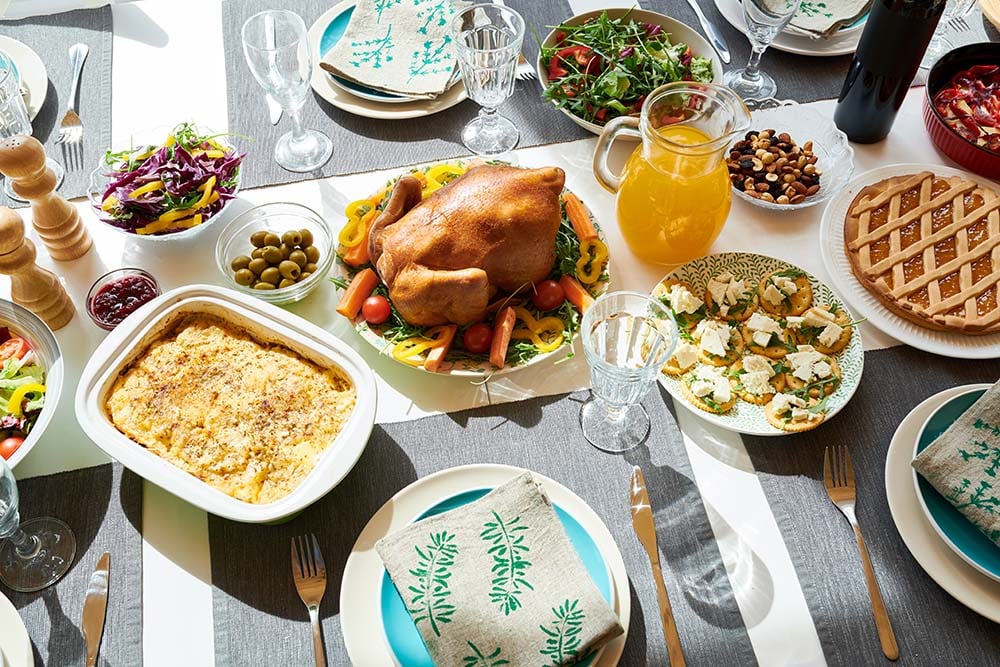 It's the time of year again, can you smell it? No, it's not just the turkey or the Christmas-Threw-Up-In-My-House scented candles.
For many marketers, it's also that familiar scent of Black Friday deals and holiday promotions.
Thanksgiving and Black Friday are great times to connect with your audience over shared experiences, but they are also great times to market and promote your product or service through festive ads and campaigns.
In fact, according to HubSpot, 61% of buyers report engaging with Black Friday ads, while 23% converted on them. Plus, just last year alone Black Friday saw 93.2 million online shoppers generate $7.9 billion in sales. That's nothing to turn a blind eye to!
Video is one of the best ways to grab your audience's attention because of the combination of sound and movement. Whether it's a catchy song, a great deal, or some humor, video is the most engaging way to advertise for the holidays, but don't just take my word for it.
Verizon Media interviewed 300 senior marketing officials, and two-thirds of them reported higher ROI with video than other formats.
But what does great video marketing during the holidays look like? Here are a few trends we're seeing from big brands that you can try.
1. Family-oriented
Thanksgiving is a great time to try a family-oriented video. This shows a more wholesome side of your brand and allows you to connect on a more human, personal level.
In fact, "a study by the Institute of Practitioners in Advertising found that ads with purely emotional content generated twice as much profit as ads based on rational content (31%versus 16%)."
Through emotional storytelling, video connects with audiences in a way print ads can't.
Especially this year when people might not be able to gather because of the pandemic, you can still make them feel that warm and fuzzy feeling through video content.
What Coca-Cola does well here is set up a family story that we all can relate to in some way. The father must leave his family to go to work during the holidays, but he realizes he forgot to mail his daughter's letter to Santa.
Putting his family above all else, he tracks across the world to get to the North Pole to deliver the letter. When he arrives, Santa's not home, but guess who's waiting in a Coca-Cola truck to bring him back to his family? You guessed it.
The man drinks the product and is transported by a Coke truck, sure, but that's hardly the most memorable thing about the ad. The way it makes you feel about your own family stays with you.
2. Humor
According to B2B research and reviews firm, Clutch, 51% of consumers say they remember an ad more if it's humorous.
Of course, this only really works if you have the right brand presence. If your company regularly has more fun with videos, it definitely can work, but if you have a more serious business, don't try to break into the humor landscape of video. You don't want to be telling jokes if lives are on the line in your kind of work, for example.
If done in the right context for the right brand, humor can, however, make people laugh and think of your brand fondly.
What Red Bull does well is the simplicity of the ad. It's not a complex joke or a pop culture reference, it's just a simple turkey visual gag based on their slogan.
All the animals drink Red Bull and it "gives them wings," but the turkey doesn't quite make it before the Native American and pilgrim reach it. It's a clever twist on the story of the first Thanksgiving and puts a smile on anyone's face.
3. Cause marketing
"Around 80% of consumers are more likely to buy brands that are associated with good causes, reports a study by communications agency Cone."
Using your platform to support a cause or donate to charity is a great way to use video ads for the holidays. Besides actually helping people, your audience will view your brand more positively.
Customers like to support brands that donate to charities because it makes them feel like their money is going to a greater cause and purpose. Especially during the season of giving, this can serve as a tie-breaker if they're torn between your company and others.
Doing something like Meijer did with social media will get people interacting with your brand while also assisting those in need.
What Meijer did well here is take something we're all familiar with — taking food pics for social media — and turning it into a humble reminder that not everyone is as fortunate.
You see people taking photos of their meals and posting it like usual, but Meijer gives you an opportunity to take something you're already doing and use it for good.
They're not showing you deals on their holiday foods, they're asking you to participate and help raise money with their brand.
4. Celebrity endorsements
A quick way to grab anyone's attention is to use a familiar face. A study by Harvard Business School, showed that brands can experience a 20-40% increase by using a celebrity endorsement.
What this ad from Google does well is showing likable people in a relatable experience.. Nick Offerman and Amy Poehler are getting ready for Thanksgiving. They are both using the Google Home for various tasks related to the holiday while being their charming, effortlessly funny, selves.
It's a fun way to show off what the product can do, while aligning your brand with trusted public figures. No doubt the next time you see either of these celebs, you'll think of this ad.
While you may not have access to the stars of Parks and Recreation yourselves, you can use someone who's well known from your content to connect with your audience. The recognition in your circle will help establish trust before you even tell them what's going on for your holiday deals.
5. Pain points
Especially this year, people are going to be fearful of large crowds. Target recognized this and adjusted their sales for it.
Target extended their Black Friday sales all month and they used a quick video to let everyone know.
What Target did well was address customer concerns and offer a solution. In the middle of a pandemic, the last thing you want to do is stand in a long line of people. Their system helps lessen that pain and assures you that shopping with them will be easy and convenient.
6. Music
Another fun video strategy for the holidays is a musical ad.
Studies show that music connects with the emotional part of the brain and commits better to memory.
A musical ad is a fun way to capitalize on this effect during Thanksgiving, without necessarily a sketch or joke fest.
What Amazon did well was to take something we're all used to seeing — Amazon packages — and make it fun and exciting. A package by itself isn't exactly riveting, but when set to a fun song, animated, and put into the hands of family and friends, it grabs your attention.
They chose an easily memorable and catchy song while showing a good amount of their recognizable boxes. This visual and audio cue will stick with you long after seeing this ad.
Stay true to you
People are getting bombarded with holiday ads so do your best to stand out with something bold and interesting, but most importantly, offer something that is worthwhile and important to them that they'll remember.
Whether it's a quick sketch, a tug at the heartstrings, or a whole musical number, you have a variety of trends to choose from when it comes to holiday video marketing. Take a look at what makes sense for your brand. That being said, with the sea of holiday ads, don't be afraid to step outside your comfort zone a little to stand out.
This is definitely a season to take advantage of, and video is the prime way to do that. Get out there and start filming!
Free Assessment:
How does your sales & marketing measure up?
Take this free, 5-minute assessment and learn what you can start doing today to boost traffic, leads, and sales.