Subscribe
Join 40,000+ sales and marketing pros who receive our weekly newsletter.
Get the most relevant, actionable digital sales and marketing insights you need to make smarter decisions faster... all in under five minutes.
Thanks, stay tuned for our upcoming edition.
Google: Black Friday and Cyber Monday will be different in 2020 for e-commerce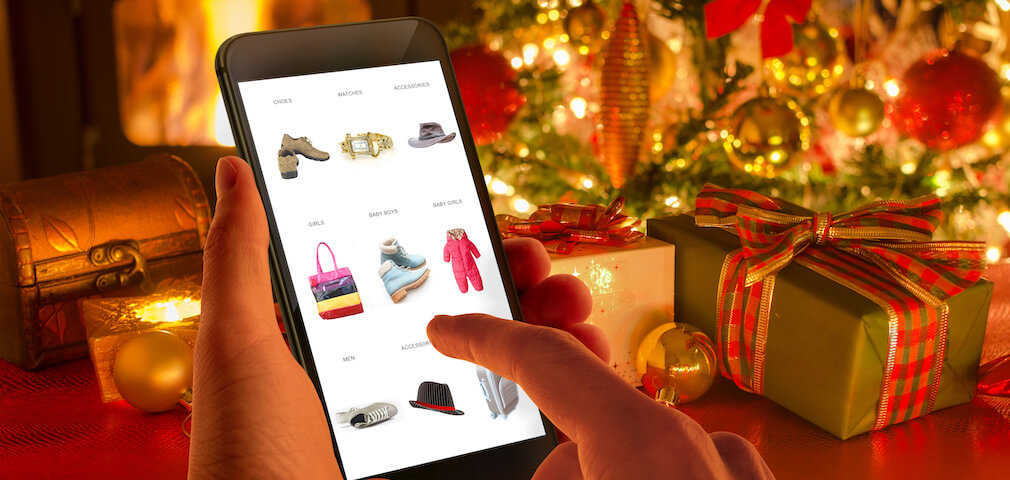 We've all seen those wild social videos of past Black Fridays.
Hundreds of people camping out in lines, then frantically rushing into stores as soon as the doors open to get the best deals, not caring how many people they knock over in the process.
Middle-aged moms elbowing each other to get the best toys, and crowds running to a pile of 20 televisions that are half off...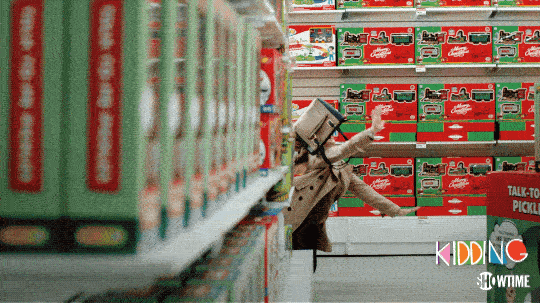 Sigh, 'tis the season.
Sounds like a social distancing nightmare, right? According to new data, other Americans think so, too.
Since March, the coronavirus (COVID-19) pandemic has caused our shopping habits to change, with more stores, even local ones, converting to digital purchases and curbside pickup.
And now, Google is reporting that many Black Friday shoppers will choose to shop online rather than in person.
This may not seem like a huge shift. We've already seen, in recent years, the rise of Cyber Monday and online e-commerce dominance, as consumers take tor their couches instead of stores for the best deals.
Still, there is more than meets the eye to this story, and this recent data from Google only underscores that. So, let's dive in deeper.
The Google Report
In June, Google surveyed global shoppers to see how the pandemic will impact their holiday shopping.
The survey is chock-full of great data, but the most telling data point is:
"More than a third of U.S. shoppers who normally shop in store for Black Friday say they won't this year. And half of U.S. shoppers say the pandemic will affect how they'll shop for the holidays this year."
In addition, 47% of planned shoppers said they'll use options to buy online, pickup in store/curbside pickup.
Presumably using similar data, big retailers, like Target, have already decided to close their stores on Thanksgiving after Walmart made the same call for the first time in 30 years. Even though trends have showed an increase in digital sales the past few years, this is a departure from the norm for these companies.
🔎 Related: The rise of Shopify during the pandemic tells a complicated story about how companies are adapting their businesses online
Aside from in-person to digital habit changes, 66% of shoppers say they will shop more at local small businesses. Even though there's no clear data to point to why shoppers will prefer to shop at local businesses, during the pandemic local businesses have needed more support with fear that they would close, so it's safe to assume shoppers are thinking this way for the holidays.
So, it isn't just the big retailers that need to pay attention to this data when preparing for Black Friday sales.
All of this data means that marketers need to prepare now by optimizing their websites for the increased research of products, and building their paid ads strategy. For example, creating more virtual sales experiences through your website or embracing an omni-channel paid media strategy.
🔎 Related: What the heck is an omni-channel paid ads strategy?
Above all, Google recommends that the businesses that can be agile and pivot in the moment when leading up to Black Friday will see the biggest rewards.
The pandemic is certainly changing shopping trends, but how will the combination of the Facebook Ads boycott play into this Black Friday as well?
How the Facebook Ads boycott plays in
While big brands have boycotted Facebook based on principles and recent events, not all brands have done so. However, this exodus of sorts has opened up ad space and reduced ad spend due to lowered demand for ads.
If big brands continue to boycott, we could see other small retail/online stores take over more of the ad space on Facebook leading up to Black Friday — which is good if you're a smaller business that competes for attention with big brands!
It's hard to predict what these big brands will do regarding their stance on boycotting Facebook ads, but presumably with closing their doors on Thanksgiving, there's no way they will keep their ads off of Facebook through Black Friday.
While there's a ton of uncertainty exactly how the boycott will affect ad space exactly, this is yet another thing to consider for your Black Friday ad strategy, and should not be forgotten about.
How should e-commerce marketers prepare?
Knowing that big brands will likely eventually come back to facebook ads, and that more shoppers will shop online this Black Friday, the competition for ad space looks like it will be extremely high.
IMPACT's paid media team works with e-commerce businesses, and has a close eye on trends leading up to Black Friday this year.
According to IMPACT Google Ads Lead Jason Linde:
"COVID-19 is going to force many retailers into finding new options fast, especially the larger brands; from taming crowd sizes for the brick and mortar stores to managing inventory more effectively than ever before."
So, what should marketers do to prepare?
Marketers need to see this particular Black Friday and Cyber Monday season from outside the traditional blueprint. The normal rules no longer apply. Instead, focus on asking yourself what channels are trending up, and who is trending down?
We can certainly use historical data to help as a guide, but this year will be a lot of making educated predictions and then operating on instinct.
To prepare, marketers need to examine their online customer experience with a fine-toothed comb. Marketers need to test and retest their user experiences far in advance of any big holiday sales.
This is so important this year more than others, because we should all be expecting a new influx of customers who traditionally visit the brick and mortar over online "storefronts."
"This may include messaging around public health concerns for customers that still plan to visit a brick and mortar store." says Jason.
IMPACT Facebook Ads Lead Ali Parmelee also notes:
"While this year is so incredibly different and hard to predict, we can draw on what we saw at Memorial Day. Businesses flooded the digital ad space trying to make up for any of their losses since March which drove CPMs through the roof and made it so much harder to scratch out their desired results.

I believe we will see a similar showdown for Black Friday/Cyber Monday, which means you must start now to ramp up. Build your base for stronger retargeting and capitalize on the low CPMs and strong return on ad spend now — don't wait."
Yes, you really need to start planning this early (and right now)
It may seem far away, but now is the time to start preparing for holiday shopping, especially with the stakes being even higher this year. Depending on what your unique business is you need to start evaluating your web experiences now.
Do you provide an online virtual sales experience that adequately addresses the needs of your customers. If so, have you tested it?
If you are doing a paid ads strategy (Google, Facebook) is it up to par? Do you need to think about an omni-channel strategy and not just a single channel strategy?
What the future holds for you for Black Friday and Cyber Monday is entirely up to you, and the reality is that this data is showing us that you need to prepare differently and earlier this year.
Free: Assessment
Does your website build trust with buyers and bring in revenue?
Take this free 6 question assessment and learn how your website can start living up to its potential.