Google's June page experience core update will be mobile first, then desktop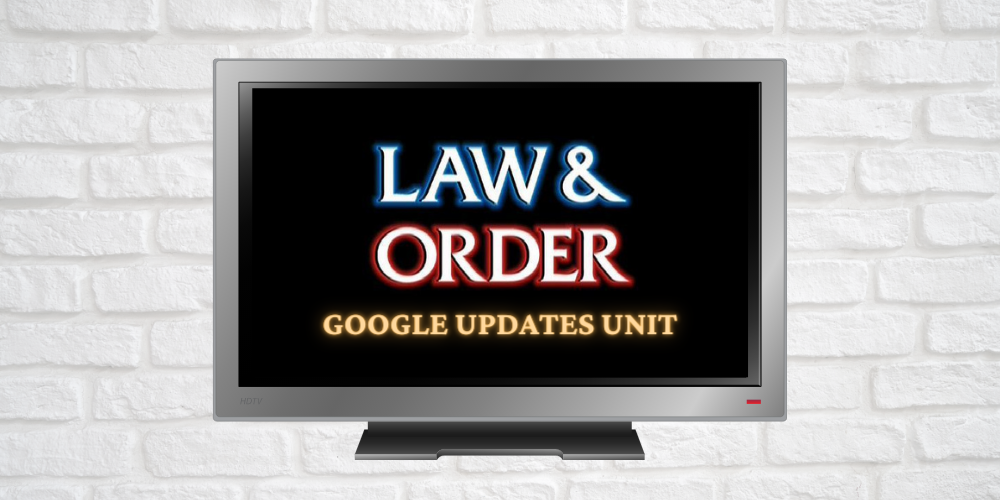 Greetings and salutations, digital marketers, SEO enthusiasts, and anyone else who cares about how well their business website content ranks in Google search engine results. (Which, I assume is *checks notes* all of you.)
I have gathered you all here today because news has come out of the Google camp that is relevant to your interests. In fact, it's a story we've been following since November.
🎓 IMPACT+ course: On-page SEO and the user experience
Previously on Law & Order: Google Updates Unit
Last winter, Google announced that page experience markers would become ranking signals that determine how well your website pages rank in search engine results. In their original announcement, this change was slated to roll out this month. That's no longer the case, though ...
In that same update, Google shared that it's totally "business as usual" to provide such advanced notice, so as to give website owners plenty of time to make necessary changes. In this case, the COVID-19 pandemic (and its subsequent impact on businesses) pushed Google to be even more of an early bird about sharing this news.
Then, in April (yes, a mere month ago), they said that this big change would now be considered a "gradual rollout" with a pushed-out start date of mid-June – next month. They also threw in a couple of bonuses like a page experience report in Google Search Console.
Which brings us to this week's announcement at the Google I/O conference
Before everyone starts dry-heaving into a paper bag, the core fundamentals of the story have not changed:
The page experience update is still coming.
The update will still begin rolling out in mid-June.
Now, let's get to the changes.
Meet Jeffrey Jose, who is a Google product manager: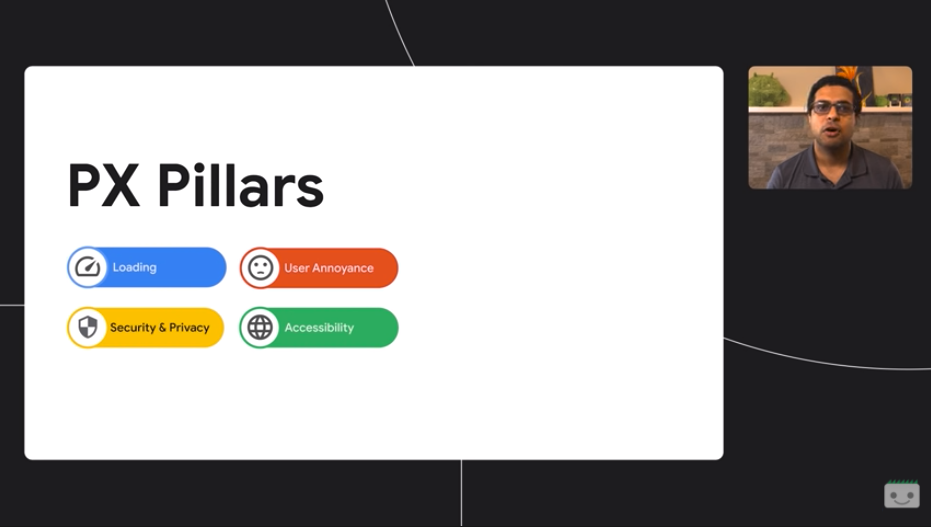 Here he is at the Google I/O event talking about the pillars of page experience, the core of what this update is all about:
This is nothing new if you've been following this story. Here's the new goodness that you need to know about:
The initial roll-out in June will be focusing on mobile pages only.
Desktop pages will not be included initially, but the page experience ranking update will push to desktop pages at some point in the future.
Here's the full statement from Jose during his announcement:
"I am happy to announce that we are bringing page experience ranking to desktop. While we're launching page experience on mobile soon, we believe page experience is critical no matter the surface the user is browsing the web. This is why we're working hard on bringing page experience ranking to desktop."
Initially, this was going to be a mobile-focused initiative, but Google seems to have switched course here by now saying desktop pages will be going under the page experience microscope sometime in the future.
When will page experience come to desktop?
Of course, the answer is, we don't know. Although I would advise you not to panic about the unknown timeline. Google has been extremely communicative about this particular rollout at every single turn. And, as Jose noted, "as always, we'll be providing updated guidance, documentation, and tools."
So, what does this mean for you?
My advice to you is very similar to last time we talked about this "maybe it's a big deal, maybe it's not ¯\_(ツ)_/¯" page experience update.
Focus on your page performance now
You need to stop neglecting your site performance, e.g., page speed. Now, this is especially true if you've spent most of your time evaluating the design and performance of the desktop version of your website. How does your current business website perform on mobile? Do you even know? If not, it's time to fire up the page experience report in Google Search Console.
Quality will always be the ultimate winner
You also need to remember that it doesn't matter how razzle-dazzle your business website is in the performance and experience department; if your content sucks, you'll never win the search rankings game.
Your content has to be of high quality and laser-focused on answering the most pressing questions of your ideal buyers. Just as the savage Paul Hollywood always says on Great British Bake Off, substance will always win over style.
Seriously, you could be serving up the best page experience in the world to your users. But if your content game is flimsy or in any way lacking, you're going to lag behind those who are actually providing the relevant, honest, transparent content their users are looking for in a way that's easy to find.
Now, once more with feeling, fingers crossed this is the final, final word from Google on this particular update.
Free: Assessment
Does your website build trust with buyers and bring in revenue?
Take this free 6 question assessment and learn how your website can start living up to its potential.