Finally, Google page experience core update is rolling out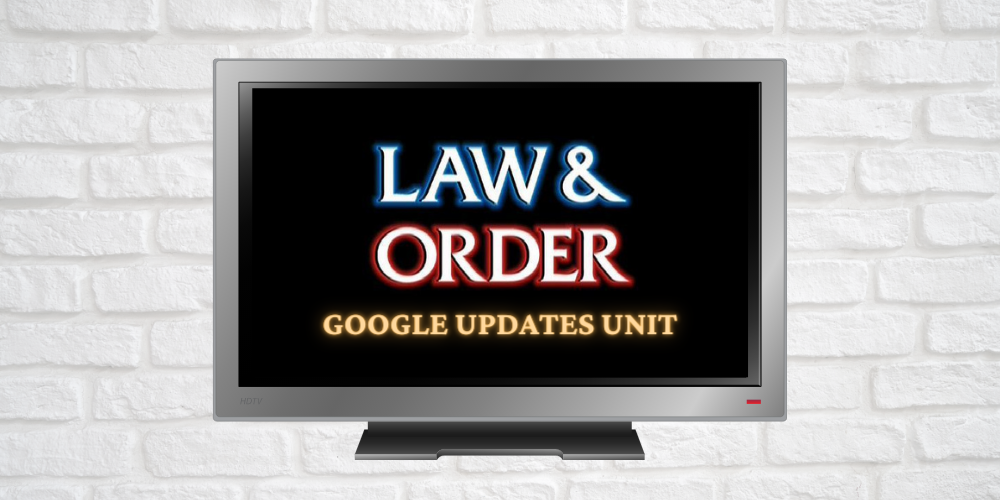 With all of the regular updates on this evolving story, I feel like the Google page experience saga could be a prestige cable network limited-drama series.
Think about it.
Al Pacino can play Google's John Mueller, Matthew McConaughey can be a local bongo drum merchant trying to stay afloat during the pandemic with his business website, and Meryl Streep can be the voice of the Google core algorithm who has developed self-awareness, is learning to love, and wants to find a purpose beyond ranking website pages.
Anyway, while the powers that be mull my guaranteed hit of a pitch over, let's dig into the real news ...
Previously on Law & Order: Google Updates Unit
Last winter, the Google team announced that factors pertaining to "page experience" on a website – stability, speed/load time, security, user annoyance, etc. – would become part of the core algorithm that determines how well your business website's content does (or doesn't) rank in search results.
However, they noted that since we were all in the throes of a pandemic, these changes would not be rolling out immediately. That way, website owners (like you and me), could get our head around whatever changes may need to be made in a way that didn't drive us bonkers because our way of operating had been turned entirely upside down.
So, the original page experience core algorithm update was slated for May 2021, as in last month – giving website owners more than six months to prepare for the update.
However, in April (a month before the update was to go into effect), Google made another set of big announcements. First, they pushed the date out further to mid-June, which is ... right now. They also launched a new page performance report in Google Search Console, bringing better visibility into page experience for website owners.
Then, in late May at the Google I/O conference, Google product manager Jeffrey Jose confirmed this page experience update would be rolled out starting in June only on mobile, and desktop will follow at a later time.
This brings us to today's news.
Google says page experience rollout has begun
That's right, kiddos. After months of waiting and pushed-out start dates, Google has confirmed the page experience core algorithm update has begun rolling out, as planned. Here are the key points you need to know:
Google keeps saying that folks should not see drastic shifts in their organic traffic as a result of this change.
The reason you shouldn't is because they're rolling out this update from now through the end of August 2021, instead of all at once.
That said, back in May, one of Google's own (Martin Spilt) noted that some folks may see "substantial shifts" while others may not. Who will and who won't? He says it comes down to context, niche and industry.
Bottom line is they don't want website owners to panic because these page-experience ranking factors are built to be like a tie-breaker: "It's a lightweight ranking signal. If all else is equal between two sites, meeting the requirements for the Page Experience update would give one site an edge over another."
As I wrote previously, the desktop update is not rolling out at this time. In fact, according to Google, this ranking signal rolling out to desktop is going to be something that happens down the road. You won't see desktop updates happening for page experience until after this initial phase.
What's next for your business website?
First, if you don't have a clear understanding of what factors influence your page experience scoring within Google, you need to level-up that knowledge right now: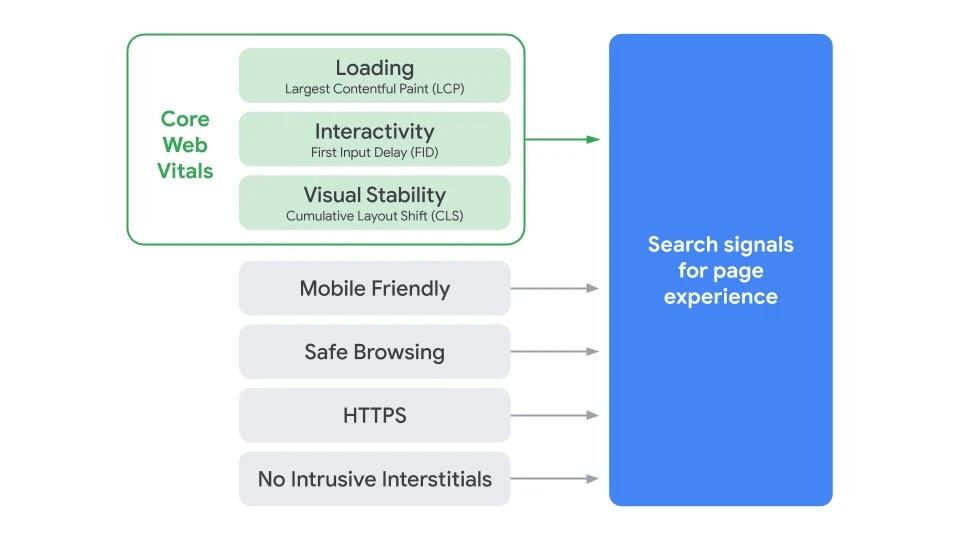 Learn more about Google core web vitals and page experience.
Second, there are two key areas you need to focus on, whether or not you're seeing swings in your organic traffic – but especially if you are:
Your mobile page experience: This update is going to be impacting mobile page experiences first, so if your website sucks on mobile, now is the time to fix it. Well, before now was the time to fix it, but like ... yeah, get moving.
Your overall website speed: Page speed is something that can absolutely kill your website and content rankings in search, so you have to get your site speed as speedy as possible. Here are five ways to tighten up your site speed.
Third, get cozy with the page performance report in your website's Google Search Console account.
Finally, remember, there is no replacement for having outstanding content on your website. If you're not creating memorable content for your ideal buyers that answers their most pressing questions, it doesn't matter how slick and fast your website is. You will always lose to the website pages in rankings that have the better, more relevant answers.
Free: Assessment
Does your website build trust with buyers and bring in revenue?
Take this free 6 question assessment and learn how your website can start living up to its potential.