The effective marketing strategies you need to know for 2020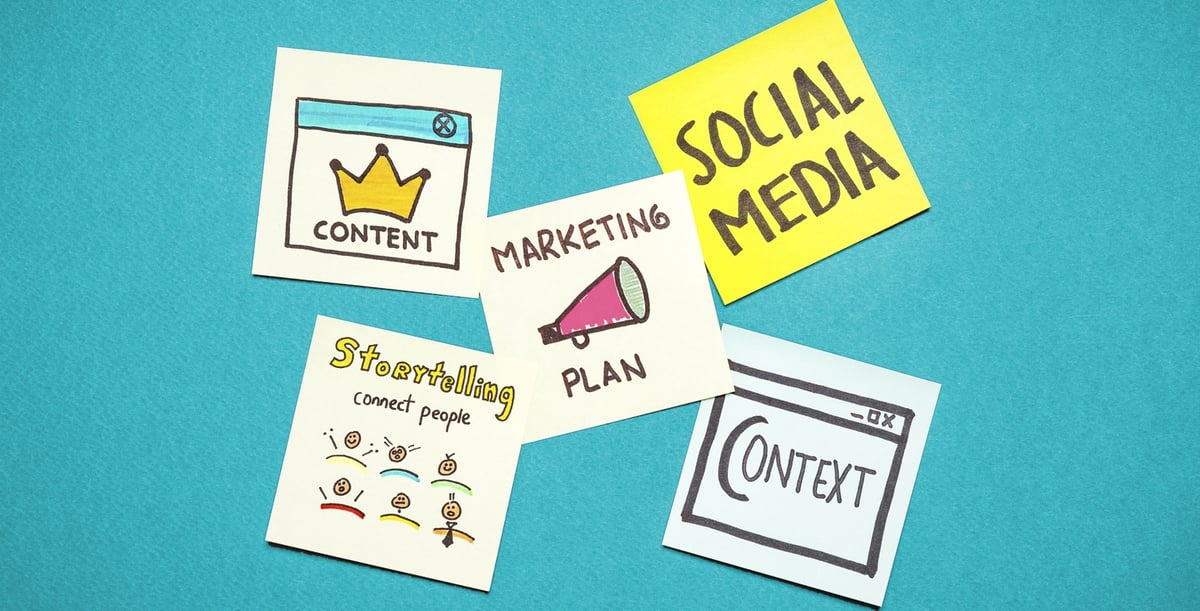 It's clear that businesses who want to remain competitive will need to make some sweeping changes as 2020 approaches. To most marketers, this isn't news. In answer to this shift in customer perspective, marketing professionals will need to make substantial changes to keep up.
Marketing professionals have been losing faith in their current marketing strategies for quite some time—they need fresh tactics to bolster their current strategy and keep up with consumer trends and preferences. As we head into 2020, the time for developing and implementing a new strategy is imperative.
The landscape is changing...big time
Most customers don't head to a sales representative when they want to know more about a product. According to the State of Inbound, in their search for information, 62% prefer to use a search engine to get straight to the answer to their question and 48% of customers will visit the business's official website to learn more about its products.

Buyers aren't interested in dealing with a salesperson right away. They want to first do research, gather more data and then make a decision when they're ready. They trust word-of-mouth, customer references, social media credibility and vendor-authored articles. As a result, the report indicates that most buyers think salespeople are pushy—but 77% of salespeople think they're just being helpful to prospective clients.
"Marketers who use #inbound are 4x more likely to cite success" TWEET THIS
In addition, salespeople are finding it harder to close the deal—40% of those surveyed in HubSpot's report admit that it's difficult to get a response from a potential buyer. Salespeople are also being replaced as the "best" source of leads—among effective marketing teams, only 17% felt that their salespeople were the most effective source of leads for the organization. Instead, many of those leads are developed through content marketing, which attracts interested buyers by putting out relevant content.
Inbound: 2020 marketing strategy
Marketers are four times more likely to rate their strategies highly and cite success when they use inbound marketing combined with content marketing and other strategies to build their leads and better develop their prospects. Unfortunately, there are all too few companies effectively utilizing this strategy—the State of Inbound 2016 notes that 61% of marketers find their current strategies to be ineffective. Inbound marketing increases those numbers significantly. For example, B2B companies with blogs have 67% more leads every month.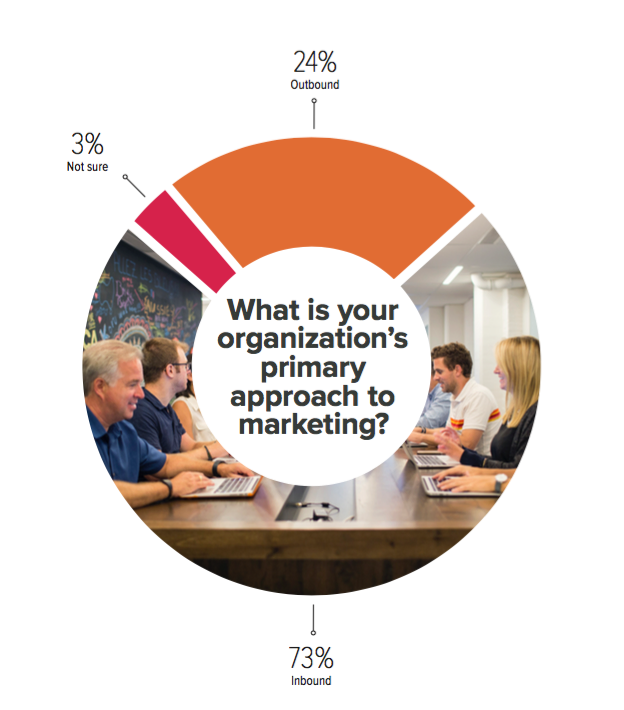 It's clear that customers are rapidly coming to prefer inbound marketing strategies—and many businesses do, too. The biggest content marketing trends of 2020 you should be aware of as outlined by The Content Marketing Institute can all be implemented under the inbound umbrella.
Some of these include:
Native advertising

—

As we've outlined in a previous blog, 70% of customers would rather learn about new products and services through content than blatant advertising. Native advertising is a seamless way to promote ads that aren't disruptive to users.
Video and visuals—Video marketing is rising, not declining, so creating meaningful video and visual content that tells a story and delivers messages to audiences the way they want to receive them is a crucial piece to your 2019 marketing year. When 92% of mobile video consumers share videos with others, the impact of video is pretty clear.
Social media—HubSpot's State of Inbound 2016 report shows that 48% of companies surveyed were planning to add YouTube to their marketing efforts in the next 12 months, 39% were adding Facebook, and 33% planned to add Instagram.
ROI and measurement

—

Stepping up your analytics game will be huge for your upcoming marketing and sales year. How can you adjust your strategy if you don't know what's working and what isn't? Monitoring your social media and using analytics like A/B testing and heatmapping to determine user behavior are valuable metrics to measure effectiveness.
Email and marketing automation- Automation can do a number of things (there are 15 ways it can maximize your content's ROI in this article alone) including segmentation to zero in and highly target your buyer personas' preferences, collect key information about them and keep them interested by setting up workflows that continue to deliver relevant and interesting information.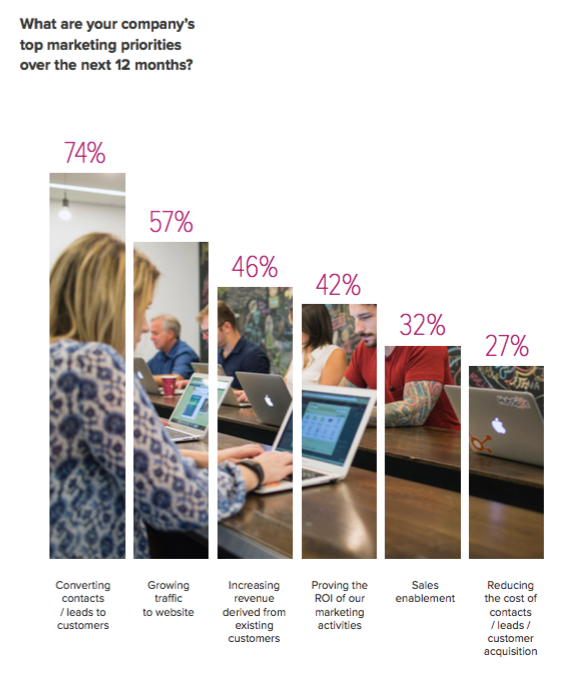 Inbound marketing is often less expensive than traditional marketing. It brings customers to your brand on their own, helping them through the buying cycle with the information they need in order to make a decision, resulting in an increased appreciation and recognition of your brand. That doesn't mean you can completely throw away other styles of marketing. It does, however, mean that inbound marketing and all its pieces need to be a key part of your marketing plan for the coming year.
Ready for inbound?
If your marketing strategy doesn't include a strong emphasis on inbound marketing in addition to your other tools, it's time to start making changes! Try asking yourself some of these questions:
What strategies are your most successful competitors using? Chances are, they've got a great inbound marketing platform that will help direct your first steps. Don't copy them directly, though! Instead, find your brand's unique voice and platform.
Who is your target audience, and how can you reach them more effectively? You should know the ideal buyer personas for your business and develop strategies for bringing them to your website.
What does your current online presence look like? How does your marketing plan change that? Your online presence is your first opportunity to interact with many customers, helping them make decisions in favor of your business. By building a solid online presence that reflects your marketing strategy, you'll be better able to reach all of your customers.
"Ask yourself: What #marketing #strategies are my most successful competitors using?" TWEET THIS
Many businesses are quickly realizing that inbound marketing is a critical part of their marketing strategy—and that customers prefer it to many traditional forms of marketing. Customers don't want pushy salespeople. In fact, many customers will deliberately avoid them simply because they don't want to feel as though they're being forced into a decision. If you've been debating over whether or not inbound marketing is a critical next step for your business, it's time to stop debating and start designing an inbound marketing strategy that will take you into 2020 and beyond.
Free Assessment:
How does your sales & marketing measure up?
Take this free, 5-minute assessment and learn what you can start doing today to boost traffic, leads, and sales.