Here's How You Really Go From Good to Great: Lessons from Jim Collins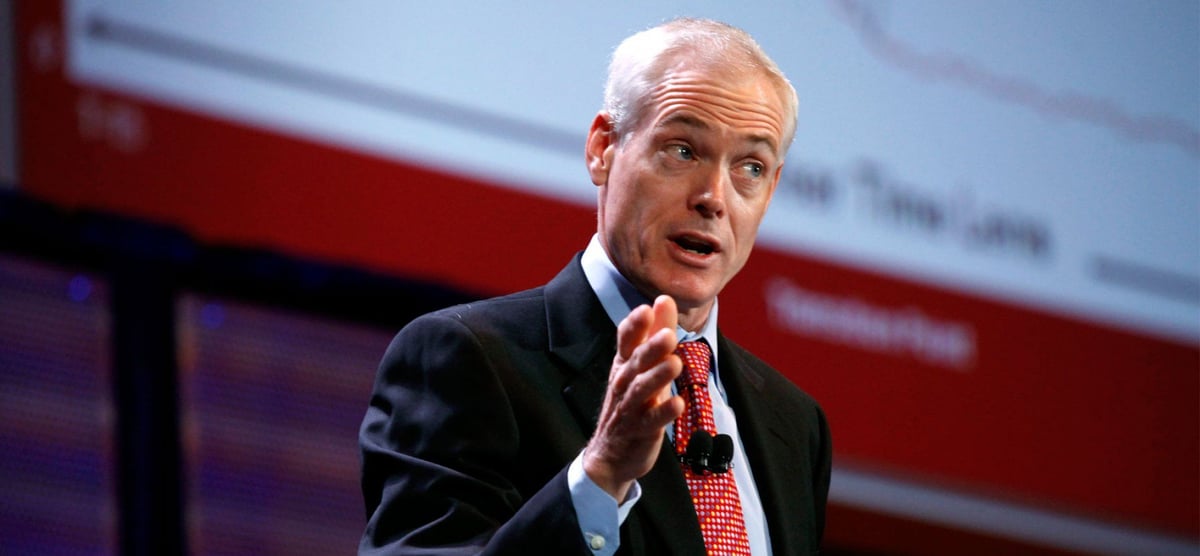 When people think of business, they think of great companies. If you're in business, chances are you either want to work for a great company or you want to build one yourself.
No one hopes and dreams that maybe someday they'll be a part of a mediocre company.
Yet, despite this desire, most companies that reach the level of good rarely make the leap to GREAT.
In Jim Collins' bestselling book, Built to Last, he analyzed companies that have stood the test of time to figure out what sets them apart. Good to Great is the perfect follow-up (or a prequel as the author describes it) because truly great companies are built to last.
However, this isn't just a re-hashing of old ideas.
What Makes a Company Great?
Jim Collins defines companies as "great" using a number of metrics, but the most significant are sustained growth and success over a long period of time. More specifically, each great company had to meet the following criteria:
They had to have experienced 15-year cumulative stock returns that were at or below the general stock market, followed by a notable turning point where cumulative returns over the next 15 years were three times the general market.
They had to demonstrate this pattern independent of their industry.
They had to show a pattern of results.
Each company was then compared to a similar company that either never made the good-to-great leap, or they did but couldn't sustain it. This is how Collins discovered the factors that allowed great companies to set themselves apart.
The 3 Disciplines
According to Collins, the most significant factors determining a company's success are determined by 3 things:
disciplined people
disciplined thought, and
disciplined action.
The companies analyzed in the book are:
Abbott
Fannie Mae
Circuit City
Gillette
Kimberly-Clark
Kroger
Nucor
Philip Morris
Pitney Bowes
Walgreens
Wells Fargo
Disciplined People: Level 5 Leadership
Collins set out to determine the exact qualities of leadership in great companies and describes this style of leadership as Level 5 Leadership. What I found particularly interesting was that he observed the same basic set of qualities in leadership across different companies in completely different industries.
One of these qualities was their proactive thinking. They did whatever they could to prepare their successor for success in the future, not just the present.
Sadly, it's not uncommon to see a CEO attempt to sabotage their successor in order to make themselves look better.
Level 5 leaders, however, prioritize the company's success over their own ego by playing an active role in finding the best candidate for the job and personally helping them to prepare for it.
With that in mind, it should come as no surprise that Level 5 leaders are also extremely humble. Collins noted that CEOs of good-to-great companies were very quick to direct credit away from themselves and onto certain individuals or the company as a whole. They also have no desire to be placed on a pedestal or to be idolized figures in business and are more willing to accept blame for the organization's shortcomings or failures.
Level 5 leaders are relentless in their pursuit of making their company great and showed "unwavering resolve" according to Collins. There was absolutely no question that the modesty of these leaders had anything to do with laziness or lack of results on their part.
Finding the Right People
Something that really stood out to me -- which is something I've aimed to implement at IMPACT -- is that Level 5 leaders focus on who before focusing on what.
Level 5 leaders prefer to build a valuable team first and then focus on where the company is going second. On the other hand, most companies are completely focused on their goals and worry about building the team along the way.
A notable story from Good to Great is about how Dick Cooley, then-CEO of Wells Fargo, prepared the company for major industry changes by focusing on building up his pool of talent.
It became clear to Cooley in the early 1970s that the finance industry was going to see significant changes in regulations, but no one knew exactly what changes would occur.
Cooley believed that by hiring as many exceptional people as he could find, even when he didn't have a clearly defined role for them, that they would be prepared to adjust to anything.
He proved to be right over a decade later when the banking industry fell to 59%of the general stock market and Wells Fargo was tripling the stock market performance.
Collins outlines three simple truths:
If you begin with who, rather than what, you can more easily adapt to a changing world.
If you have the right people on your team, the problem of how to motivate and manage people largely goes away.
If you have the wrong people and still move in the right direction, you won't have a great company.
What does this mean for you when building your team?
According to Collins, you should move on to the next candidate if you are having doubts about hiring someone. You company's revenue growth can't outpace its growth of employees -- at least, it's not sustainable.
Collins also says that employees at great companies don't need tight management. Once an employee requires strict management, it's already too late for them and you are best to act swiftly in replacing them with someone better.
Another suggestion from the book -- and this is one I love -- is to assign your best people to the best opportunities, not to the worst problems. Focusing your best talent on fixing problems will only make your company good, but giving opportunities to great employees is what helps companies make the leap to great.
Don't Have Time to Read the Full Book?
Don't worry, IMPACT's got you covered. In our full summary of Good to Great, we'll continue exploring Jim Collins' 3 disciplines of great companies: disciplined people, action, and thought qand how to apply them at your organization.
To view the full summary, click "continue reading" below.
Free Assessment:
How does your sales & marketing measure up?
Take this free, 5-minute assessment and learn what you can start doing today to boost traffic, leads, and sales.