What is NachoAnalytics? (& Why Marketers Need to Pay Attention!)
Kate Fodera also recommends this free guide: The Ultimate Inbound Marketing Strategy Playbook 2022.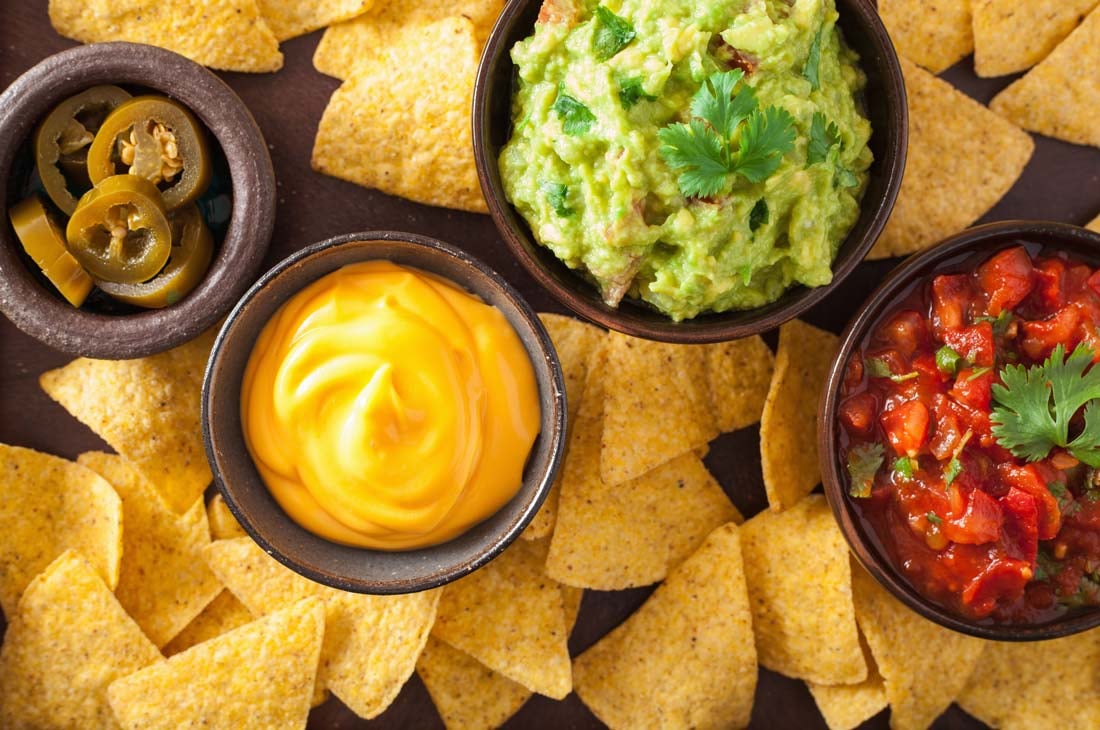 As a marketer, have you ever thought to yourself, "Man, I wish I could be a fly on the wall during [insert competitors name] analytics review?"
That insider look at how your competitor's site and how your target audience engages with their content is truly invaluable.
And when I say content, I mean all content -- including paid social, top active website pages, bounce rates, what pages are the top converting, lions, tigers and bears - oh my!

Okay, that last part isn't true but it seemed to fit… moving on…
Free Guide: The Ultimate Inbound Marketing Strategy Playbook 2022
So, this might sound too good to be true (or too illegal to be legit) but here's the thing. It's not. It's a new being offered to marketers by a new tool called
NachoAnalytics
that's completely 100% legal and will 120% make our lives easier.
Let's dive in…
What Is NachoAnalytics Anyway?
NachoAnalytics is a brand new tool that helps anyone with an account get a behind-the-scenes look at any website's performance -- and I mean any website.
The tool doesn't log into anyone's account or steal anyone's passwords or anything. The data they share is completely and totally anonymous.
And, to make it easier to digest and analyze for all of us, they use their unique system to show us how that behavior looks inside of Google Analytics.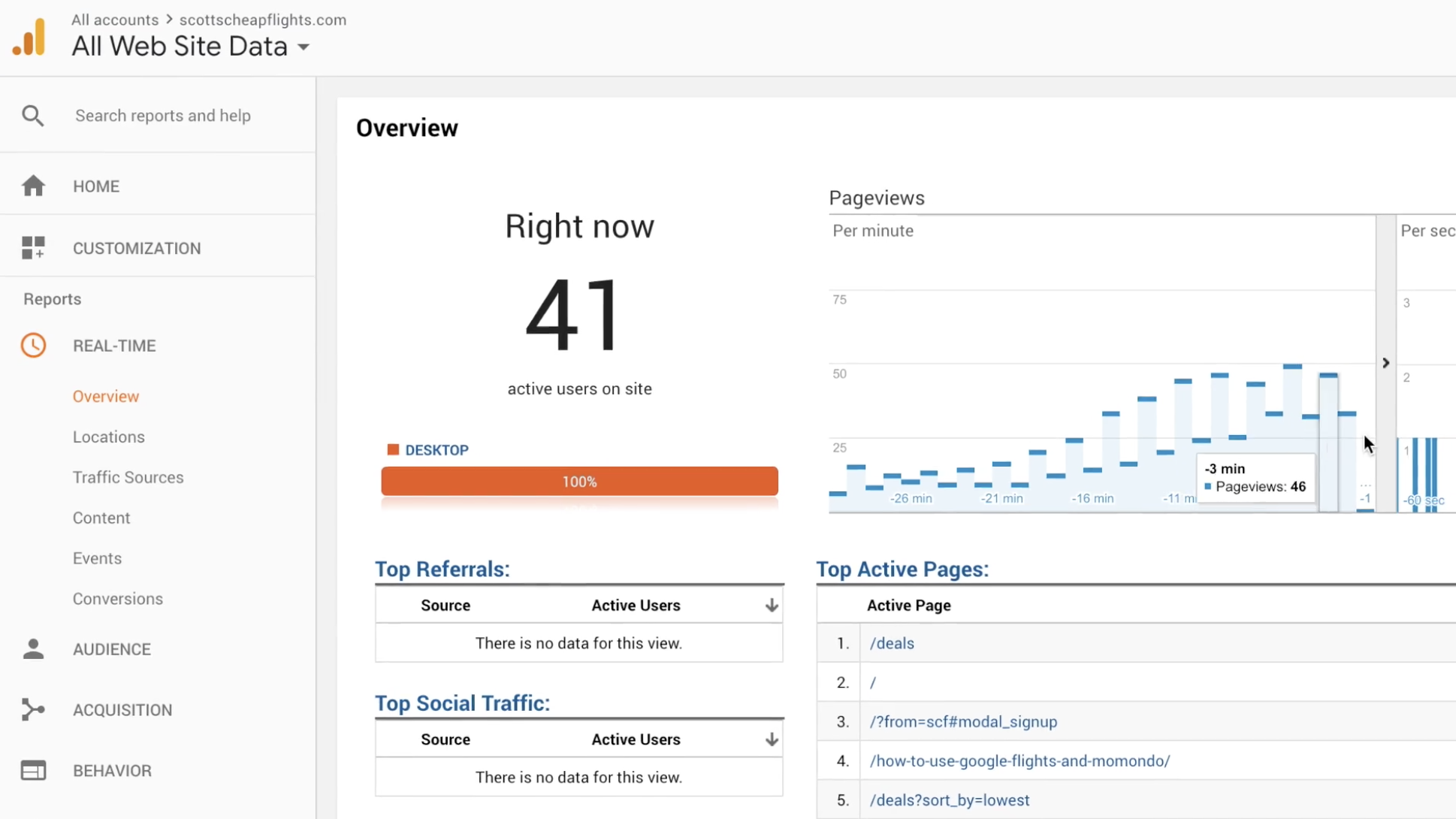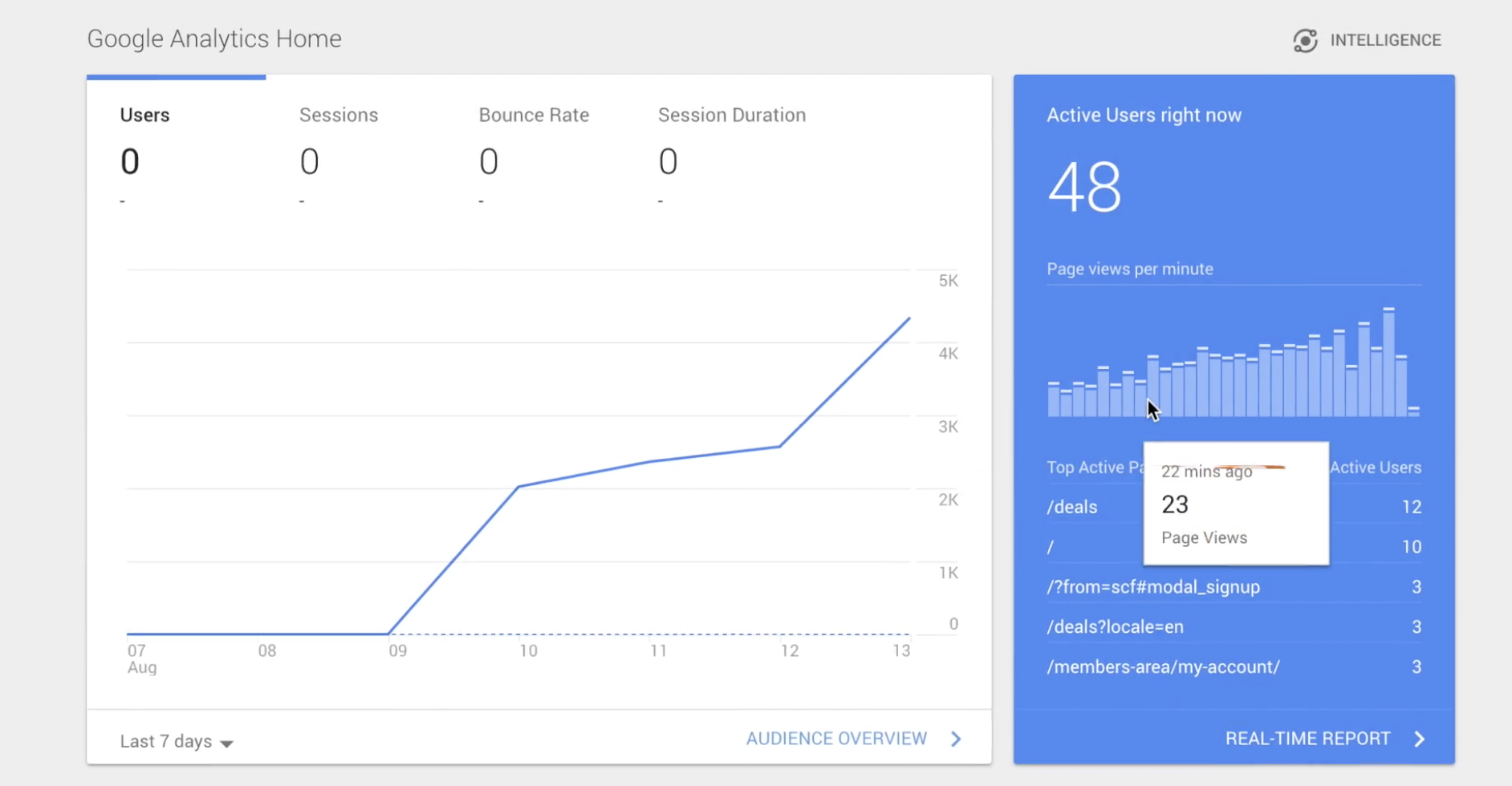 You can see insights like:
Top Referrals

Top Active Pages

Top Social Traffic

Page Views

Active Users on Site in Real-time

Bounce Rate

Average Session Durations

And more!
However, like with all good things, there is one small downfall with NachoAnalytics -- it can't account for mobile data.
"For websites that see more mobile-based traffic, our estimates will be farther from the mark than they would be for other websites. The behavior we show will be a closer match to what desktop visitors do."
Fortunately, as the savvy marketers we are, we know that our industry is all about interpreting data and making smart assumptions.
That's why this downfall isn't the end-all-be-all, it's just something to keep in mind as we look to gain extremely valuable insights into what is happening on the pages we're looking at.
Why Do Marketers Need to Sign Up with NachoAnalytics?

Here's the thing, I'm not a spokesperson or salesperson or whoever for NachoAnalytics.
I'm not involved with them whatsoever; however, I am a marketer who strives to find great things and share them with the world. I'm not scared of you knowing my secrets.

I truly believe that this tool is going to be a gamechanger for those of us in the digital marketing industry.
There are plenty of tools that can aggregate public data like social media follower numbers, number of pages, etc. for competitors, but NachoAnalytics gets data previously held under lock and key.
Clear insight into how our competitors' content is performing can help make us smarter with ours.

NachoAnalytics offers the unique ability to understand what our competitors are doing in three major categories: leads, conversions, and sales.

In regards to leads, we're able to see what type of strategies are working for them (or not working for them) and get insight into their social ads, display ads, and more.
This information allows us to view, analyze, and then launch a campaign that either follows the same type of approach OR goes in a different direction.
Consider it A/B testing but only putting half the budget against the campaign as you already know how the other approach worked with the target audience --BUT, please note that this is only true testing if the same audience is being targeted with similar messaging.
Speaking of A/B testing, we can also peer into the results of your competitor's tests and get insight into which part of their site converts the best.
We can see how our competitors are acquiring users. (i.e.are they getting a big bump in traffic through paid? Through social media?) This information can help form what approach you might want to consider taking.

Think about it this way, you've taken time and resources away from social media as you would rather focus on PPC. Well, what if your competitor is getting a lot of traffic from social and when you go to check out their posts, the messaging is similar to what you'd be saying! Perhaps that's a missed opportunity for you and your business.

Last, but certainly not least, NachoAnalytics helps us see what's going on with our competitor and their sales. We can see how much money they make and which products sell the best!

Whoa.

What if you have the same (or a similar) product buried deep inside four other pages and you don't even want to promote it because you didn't think the demand?
You may want to consider creating a marketing strategy around bringing that product to the forefront and testing how your audience reacts to it. After all, it worked for Competitor X!
By understanding what your shared target audience engages with and converts on, you'll be able to make smarter assumptions on how to tweak your current marketing plan to perform better and gain an advantage -- or at least, test out some of those tweaks and see if you get the same type of results.
This tool is another way to ensure your marketing and sales teams and tactics aren't silo-ed. You need a holistic look at what's going on in the space to really generate leads and create smart strategies to reach your goals.
How Do I Get Started?
This information isn't free but it's certainly affordable (and you can test it out for 7 days, obligation free).

NachoAnalytics offers users three different pricing tiers to choose from:


It is worth noting, however, there is an add-on tier which includes data from Premium Websites (Godaddy.com for example) for an additional $99 per month.
The great thing is that you can check to see if your competitors have premium sites before you add anything to your cart so there aren't any surprises after you've already given away your hard-earned budget.
In Conclusion…
Alright, you probably know what I'm going to say here before you even read on but honestly, this information is valuable for any smart marketer.
NachoAnalytics fits into most marketing budgets and allows us to see what our competitors are doing -- and if what they're doing is working -- all while making this data easy to digest and analyze.

This analysis can help shape marketing plans and website updates for months or even years to come.
The data, even though anonymous, provides insights that we would never have access to unless we had one of our friends apply for a job, get hired, and then tell us all of our competitors dirty little metric-focused secrets. But for the record, I don't suggest that.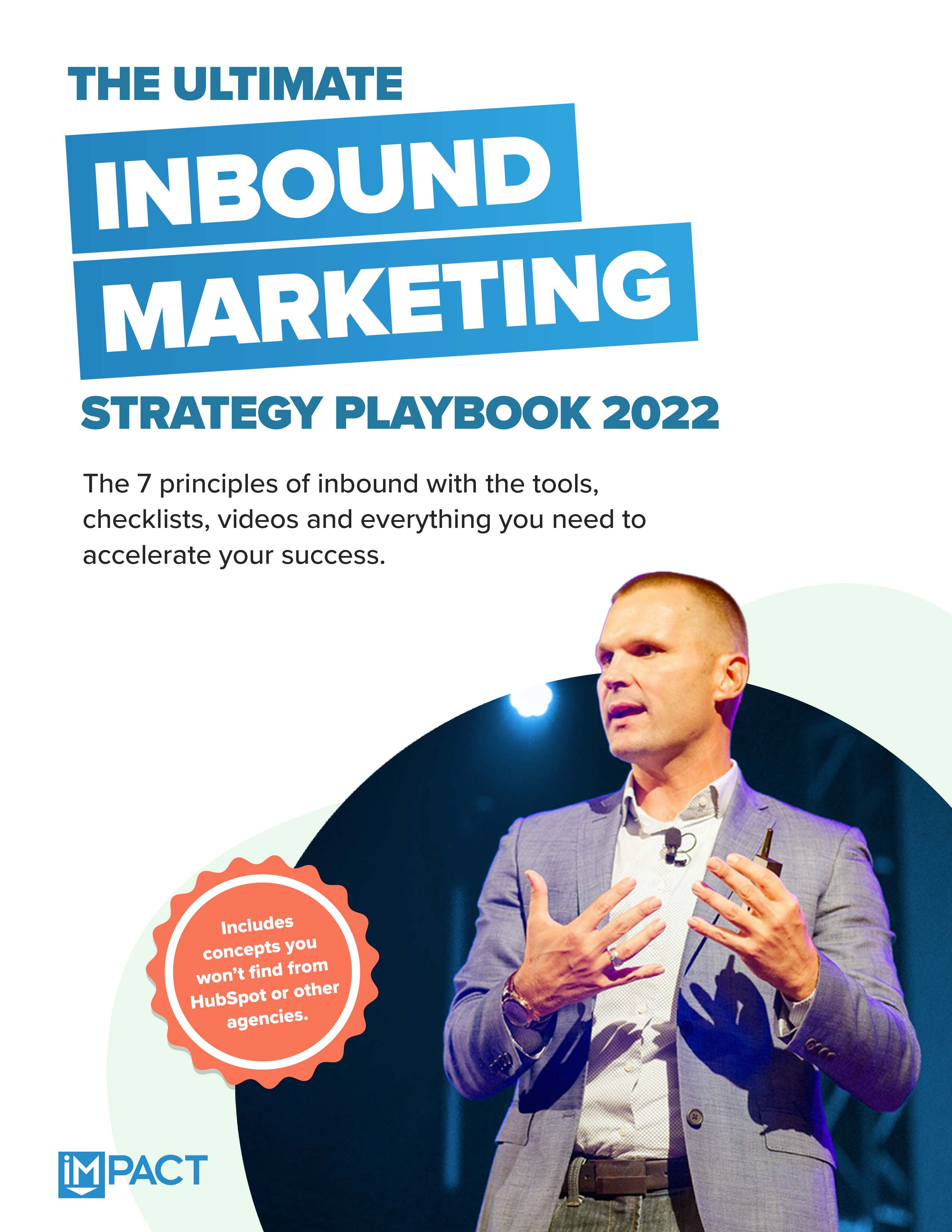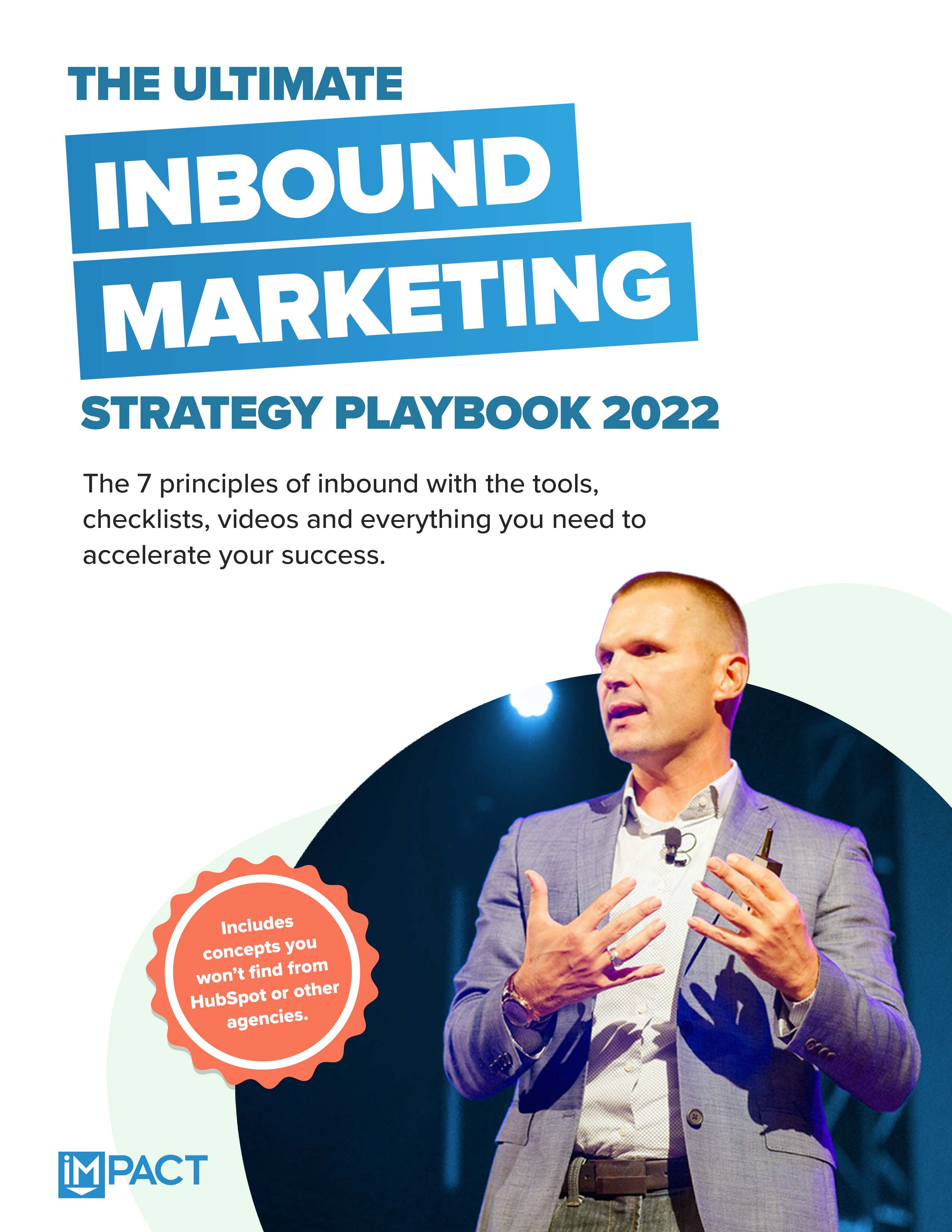 Free Guide:
The Ultimate Inbound Marketing Strategy Playbook 2022
Take your inbound strategy to the next level
Master the 7 principles of highly effective inbound marketing
Dramatically improve your inbound sales
Get more buy-in at your company
Published on August 23, 2018