Your Guide to Becoming an Inbound Marketing Rockstar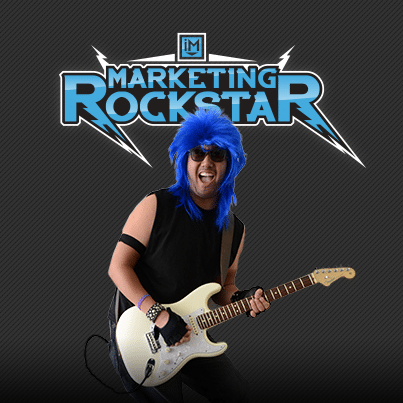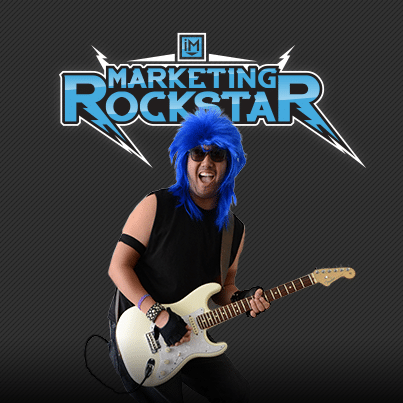 Think back to 1965, Mick Jagger belted "I can't get no satisfaction" in one of the earliest hits in the illustrious career of The Rolling Stones. 48 years later, consumers feel a similarly passionate response to many of the marketing messages they come in contact with on any given day. Your company doesn't want to be unknown, you want to have a brand identity where the spotlight is solely on you. You want to be a Marketing Rockstar!
In order to avoid being a one-hit wonder, your marketing must be awesome.
The road to marketing superstardom is paved with the failures of companies who haven't evolved with the industry and the technology that's transforming it.
You could be one of the following:
Garage Band – Playing oil-stained garages. No one knows who the heck your company is. Even worse, your mom is yelling for you to turn down. Bummer.
Cover Band – Sure you have some recognition, but you have no real brand identity of your own. You're struggling to stand out among the competition.
Opening Act – Your ability to stay current has allowed you to stay somewhat relevant. You're very close to the big stage, but still need that edge.
Marketing Rockstar 101
So you wanna be a Marketing Rockstar? According to HubSpot, sixty percent of companies will execute inbound marketing strategies in 2013.
The house lights are turned down, lighters are clutched high in the hands of your admiring audience. The spotlight is placed solely on you. You are a Marketing Rockstar!
But what does this mean exactly?
Well, for starters it means that you understand how the modern consumer is digesting and receiving content, and you've adjusted your marketing strategy in order to reach and engage your target audience more effectively.
Consumers no longer value the "touch" of paper. They're not responding to print advertisements or direct mail coupons. They also don't have your marketing messages interrupting the things they want to consume. So instead, you are what they want to consume.
People are using smartphones, tablets and laptops to consume and digest content and media. You get this.
Here's a snapshot of your marketing strategy:
You have a lead generating, mobile optimized website that shortens your sales process
Your consistent blogging is driving traffic and leads and generating shares
You've seen improved search rankings by successfully tracking and implementing relevant keywords
You have a large following that consistently visits and engages your site
You generate a high volume of quality leads, drastically shortening your sales process
You're sending highly-targeted emails to segmented lists of your contacts
You're nurturing a high volume of leads through sales funnel with automation
You're tracking and measuring lead and traffic sources, adjusting campaign accordingly
Simply put; you understand what your ideal prospects want, and more important, know how to implement the strategies necessary to attract them.
This is What Inbound Marketing is All About
Companies who have shifted their budgets toward inbound marketing strategies have seen continuous improvements as the industry continues to change.
Because of this, more and more companies are making the transition to inbound. In fact, according to HubSpot's 2013 State of Inbound Marketing, "nearly 60% of marketers have adopted inbound marketing strategies and more than 80% of those executing inbound marketing have integrated it into broader company goals. People are also investing more in inbound, as budgets for this strategy have grown nearly 50% in each of the past three years."
Traffic numbers are up. Leads are flooding in. More importantly, consumers are getting what they want. They're more satisfied.
And so are the companies employing inbound marketing strategies.
Also in HubSpot's report is the statistics that 41% of marketers confirm inbound produces measurable ROI. Inbound leads are also delivering superior cost per lead and cost per customer numbers.
Higher ROI. Lower cost per lead.
That's what being a Marketing Rockstar is all about.
Free Assessment:
How does your sales & marketing measure up?
Take this free, 5-minute assessment and learn what you can start doing today to boost traffic, leads, and sales.