6 Marketing Questions HubSpot's Analytics Can Answer Right Now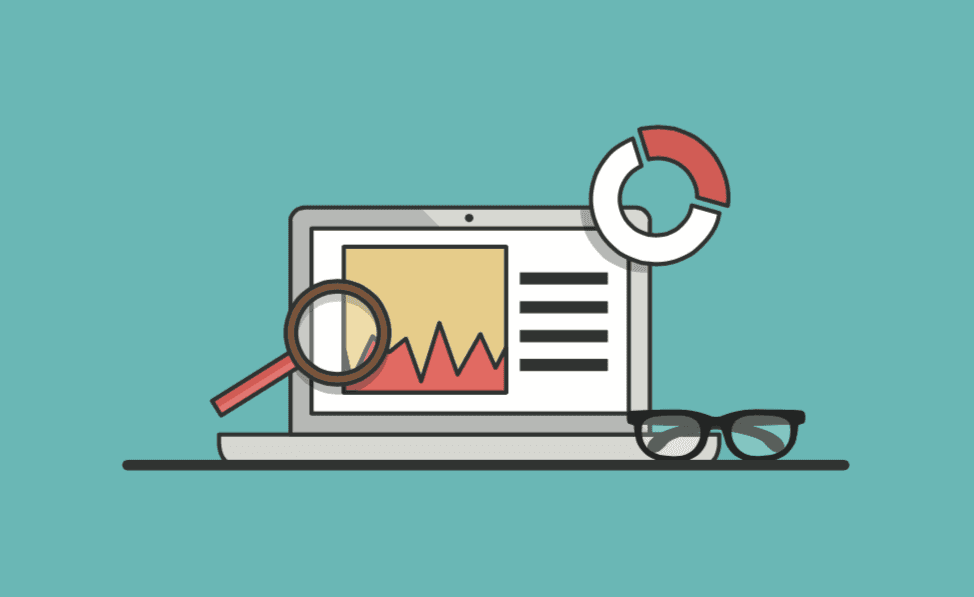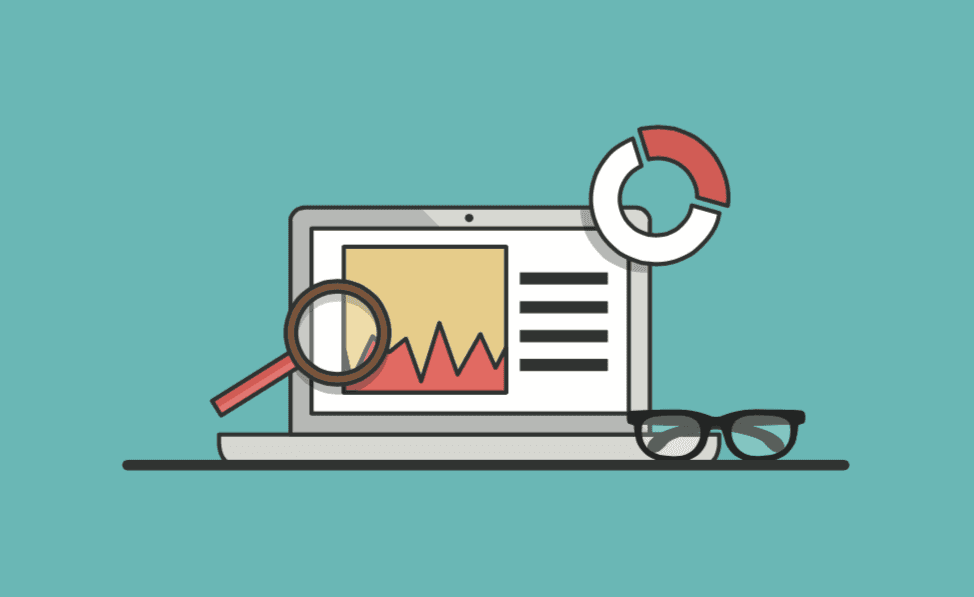 It's 2015 and you have a tough decision to make.
Will you continue to pour your marketing dollars into billboards and print campaigns or are you ready for a change?
Marketing automation software aims to simplify your marketing efforts in order to generate more traffic and leads at a lower cost.
Interested?
To help you build a case for marketing automation, we've detailed 6 valuable marketing questions that HubSpot's software can provide the answers to with just the click of a button.
How much traffic is my website generating? What about leads?
The problem:
Your sales team is complaining about both the quality and quantity of leads being passed off by marketing, and you're feeling like the cat's got your tongue.
With no way to measure your efforts, you're having trouble determining whether or not you're suffering from a traffic problem or a lead problem.
Maybe you're generating enough traffic, but you don't have enough conversion opportunities on your website to convert anything. Or maybe your traffic stream is so dried up that your CTAs aren't seeing any action.
You need to get a handle on this fast.
How HubSpot helps:
HubSpot's Dashboard is the first thing that you see when you log into your portal. Serving as a quick overview of your marketing efforts, your Dashboard displays your current traffic numbers, contacts, and customers for the month.
Drop-down menus make it easy to navigate through different time periods and compare the data to previous months.
You can also set customizable goals each month so that you can visualize your progress as it compares to your target.
Why it matters:
With no system in place to measure your marketing performance, your efforts will end up both uninformed and ineffective.
With HubSpot's Dashboard graphs it's easy to identify downward trends in real-time so that you can quickly devise a plan to course correct your efforts.
Which social media channels are most effective?
The problem:
You got your boss to agree to letting you take the reins on a social media strategy, but you don't know where to start. You're posting a lot to Facebook, but you're not getting a ton of engagement. What gives?
Unsure where to go from here, you keep throwing content at a list of social platforms you know very little about.
Help.
How HubSpot helps:
HubSpot offers two different tools for uncovering valuable social media insights.
First, the Sources Report under the Reports tab in the main navigation provides a quick view of the number of visits, visit-to-contact conversion rate, contacts, contact-to-customer conversion rate, and customers generated during any specified time frame (this month, previous month, all time, etc.)
When you click into each platform these same numbers are broken down by campaign so that you can generate a better understanding of you top performing efforts.
If you're looking for a more visual approach, you can easily visualize the effectiveness of your social media strategy with HubSpot's latest update to Social Inbox.
Social Reports provides 5 pre-populated charts that make it easy to measure the ROI and improve upon your existing efforts.
Not to mention, they are perfect visual resources to pull up at a meeting with your boss.
Why it matters:
There are a ton of social media platforms, but that doesn't mean that every single one is right for your business.
Rather than spreading yourself thin across 10 platforms that your ideal audience may (or may not) be hanging out on, use HubSpot's social insights to determine where you're seeing the most engagement.
From here you can shape your strategy accordingly to ensure that every message matters.
Which pages are contributing to the most conversions?
The problem:
You don't know what your visitors or leads need to see to encourage them to take the next step. Are they interested in case studies? Blog content? Your team page?
Without this information, you're finding that it's incredibly difficult to map out a website design that lends itself to their interests.
How HubSpot helps:
With the help of HubSpot's Attribution Report marketers can generate a strong understanding of which of their efforts are contributing to the most conversions.
This visual report makes it easy for users to identify which specific pages were viewed by leads before they converted into leads as well as which pages were viewed by customers before they converted into customers.
Why it matters:
With this information in tow, marketers can begin to identify common threads that contribute to conversions.
If your top contributing offers are focused on a specific topic, you'll want to focus on streamlining these pages so that they aim to answer any and all questions that your audience may have.
The more insight you have as to which marketing efforts are responsible for facilitating conversions, the more informed decisions you can make regarding where your marketing dollars should be spent.
What are my top performing blog articles?
The problem:
You recently committed to business blogging but you're having a hard time striking the right chord with your audience.
You're posting consistently, however, you're not sure what titles, topics, or calls-to-action are resonating.
With no insight, your blogging strategy is lacking both structure and direction.
How HubSpot helps:
HubSpot's Page Performance tool makes it easy for marketers to lay out their most-viewed web pages and blog posts in an effort to identify where their strong suits are. In addition to views, the Page Performance tool also highlights the performance of the CTA used on the page so you can identify the effectiveness of your alignment.
However, perhaps the most beneficial feature of the Page Performance tool is the SEO recommendations. Clicking into each individual page will provide you with a wealth of knowledge in terms of how to improve the SEO practices on your pages (images, meta descriptions, CTAs, etc.)
Why it matters:
By exploring topics that ranked high in views, you may find that additional relevant topics will surface. This will help to ensure resonance.
With access to CTA click-through percentages, you can generate a better understanding of which CTAs work where and why.
The SEO recommendations also make it easier for you to rank higher in search, which ultimately results in more traffic back to your website.
How do I stack up against my competitors?
You're trying to make a name for yourself in a competitive marketplace, yet you don't have a handle on who you're up against.
What are they doing right? What are their strong suits? How can you differentiate yourself?
Without the answers to these questions, there is very little that you can do to gain a competitive advantage.
How HubSpot helps:
HubSpot's Competitors report serves as a comprehensive summary of how you stack up against your competition.
When you add competitors to the list, HubSpot will pull data on the company, however, you can also fill in data manually as you see fit.
The report displays the following information:
Marketing Grade
Traffic Rank
Indexed Pages
Linking Domains
Twitter Followers
Facebook Fans
Moz Rank
Why it matters:
Understanding what your competitors will ultimately help you better understand your own strengths so that you can play to them.
Often times comparing your product, service, or approach to your competitor's will help you to improve your positioning and make necessary changes.
What keywords should I be targeting?
These days "Google it" has quickly become an acceptable response to any question raised. It is likely that your buyer personas turn to search engines for the answers to their questions just the same. This is why the key to driving traffic to your website is to make your answers to their questions as SEO friendly as possible.
You understand that your audience is turning to Google for the answers to their needs.
How HubSpot helps:
Keyword research with HubSpot's Keyword Tool is a great way to breath fresh air into your content because it allows you to identify:
The specific rank position of each keyword
Difficulty rates for front-page results
Website visits generated by each keyword
Leads generated by each keyword
When picking through your keyword analytics, take note of examples that have high monthly searches and low difficulty rates. These keywords should be targeted the most when creating new content because they have the metrics necessary for driving website traffic effectively.
Why it matters:
With a strong list of keywords identified, brainstorming content just got a whole lot easier.
Keywords are reflective of the answers your buyer personas are seeking, so using them in the development of your content is not recommended, it's required.
With that said, you'll find that it's easy to drive conversations about new offers, web page changes, or blog posts when you base them off the right words.
Free Assessment:
How does your sales & marketing measure up?
Take this free, 5-minute assessment and learn what you can start doing today to boost traffic, leads, and sales.