Activity Reporting, Cross-Object Reporting on Lists, & Lots of Product Updates [Hubcast 230]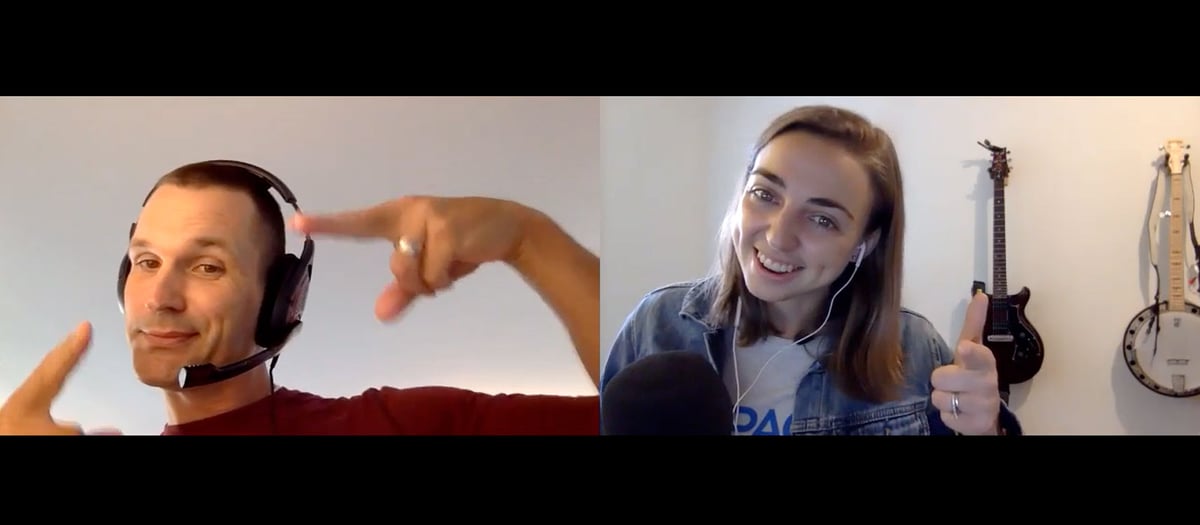 This episode of the Hubcast is brought to you by IMPACT Live, August 6 and 7 in Hartford, CT. All of the fun, none of the fluff. Learn more at impactplus.com/live.
Turning Fans into Customers and Customers into Fans - David Meerman Scott, Marketing Strategist
Audience: pretty much anyone who wants fans!
Why we're excited: because we love DMS, and we've been learning a lot about this at IMPACT
Priming the Brain for a Decision - Carmen Simon, Cognitive Neuroscientist at Memzy (an agency that helps corporations use brain science to create memorable messages that influence customers' decisions)
Audience: anyone who wants to make their message more memorable to their audience
Why we're excited: I think all marketers can benefit from a little neuroscience and psychology
Report on This
Reporting on Sales Activities
The term "Activity" is used a few different ways in HubSpot, and it can get confusing. When a lot of people look at the term Activity they assume it's any contact activity. It's NOT. It's sales specific activity - a one-to-one sales email logged, a meeting, a call, a conversation, etc.
And we can actually create reports specific to just these activities, not attached to contacts, deals, etc.
Some of the things we can report on with activities:
Activity types (think: call, meeting, email, etc)
Conversations
Feedback
More to come on this in coming episodes!
What's on Marcus' Mind
IMPACT recently released a brand new Digital Sales and Marketing Scorecard. In this episode, we discuss how companies like to use "time" as an excuse for success, when in reality they're not built with the right people in the right seats, on the right bus.
This Episode's Sponsor: IMPACT Live
Where the dopest of the dope get together to become more dope.
IMPACT Live is where the best in digital sales and marketing learn together. With a unique, single-track, fully-immersive format, you and your team will leave the event fired up and ready to crush it.
August 6-7 in Hartford, tickets are on sale now at impactplus.com/live, and use the promo code HUBCAST to get 15% off any ticket type.
HubSpot Wishlist: Cross Object reporting using a saved list
Currently, you can use list membership as a filter for single-object reports on contacts, but NOT for cross-object reports on contacts AND another object.
This makes it so much more difficult to create the filters you want for your reports - especially because there are list filters that aren't available in the custom report builder filters. Agh!
HubSpot Updates
New API Limits Coming Soon
"HubSpot is increasing API Limits for all customers. This API limit increase applies to API calls made via HubSpot's API Key. OAuth integrations will have a new API burst limit of 100 calls per 10 seconds per app per portal."
Learn More
Important Changes to Calling from the HubSpot Mobile App
"Effective 6/19/19, calls made from the HubSpot mobile app will be made via your cell phone provider and the option to make calls via HubSpot Sales Calling (VoIP) will no longer be available.
This change is intended to create a more consistently reliable calling experience. While calls made via cell phone provider cannot be recorded, you'll still be prompted to log call outcomes and notes following the call.
As an alternative option, HubSpot calling partners like AirCall and RingOver do have mobile apps that can track calls directly into HubSpot. These are suitable alternatives to our mobile VoIP feature."
Improved Styling Options For Form Labels
"In the form editor, click on the field you want to customize. In the left panel you will see an option to format the text of the field label - you can make it bold, italicized, underlined, or add a link.
We understand that many of you have used custom HTML to style these form labels in the past. If you are currently using HTML in your form field label to make the label text bold, italicized, underlined or hyperlinked, you're all set -- we will automatically convert this styling into the new rich text editor format. HTML used for other purposes, such as changing the text color, size, or adding a custom script to the form, will no longer be supported after July 15. On that date, your forms will lose the styling or custom script that you have set up through Custom HTML, and you will not be able to save forms that have HTML applied to form field labels.
In between now and July 15, we recommend that you update your forms that use HTML to add a custom script, or change the text color or size. If you have any questions, feel free to reach out on the HubSpot Community, or to your HubSpot point of contact directly."
Changes Coming to HubSpot's Social Media Tools
"We're going to start enforcing limits on the number of accounts new portals can connect, how far into the future all portals can schedule a social post, and the number of posts portals can make a month.

Pro = 50 accounts
Enterprise = 300 accounts

Similar to other networks within HubSpot, connected Twitter accounts will now expire after 90 days of inactivity.
On June 10, we're going to remove Twitter Timelines, and Sent Messages from our tools."
Until Next Time
Interested in sponsoring the Hubcast? Visit https://www.impactplus.com/advertise-with-impact to check out ALL of our advertising opportunities! Shoutout to Vin Gaeta for being an awesome director of partnerships!
If you're listening on iTunes - head on over and leave us a review! We love hearing your feedback, so feel free to leave some in the comments, or shoot me an email at cduffy@impactplus.com!
Until next time. This is Carina Duffy & Marcus Sheridan saying to you, get out there and get after it!
Free Assessment:
How does your sales & marketing measure up?
Take this free, 5-minute assessment and learn what you can start doing today to boost traffic, leads, and sales.