The Best (& Worst) of Live Chat & Bots [Hubcast 233 Mini-Ep]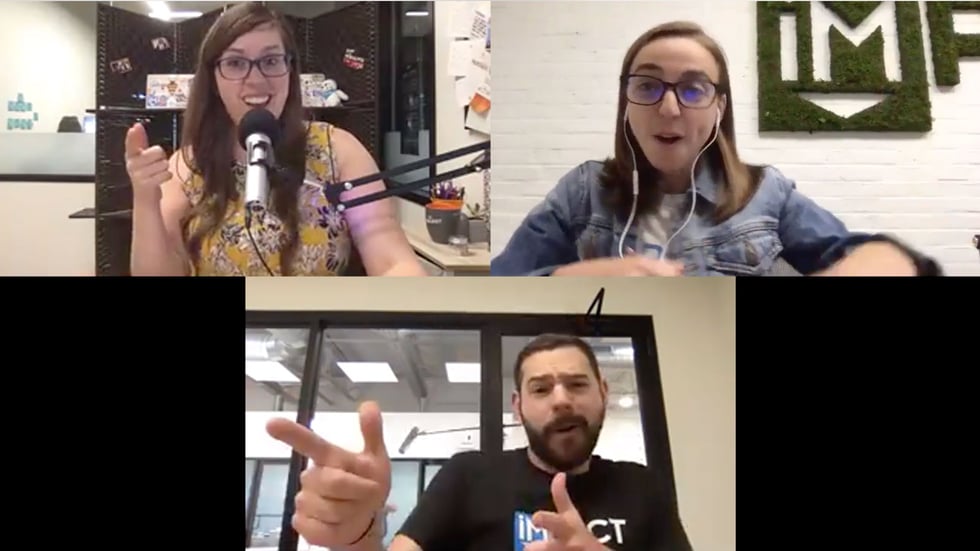 HubSpot Trainer, Co-Host of the Hubcast, IMPACT+ Instructor, INBOUND Speaker, Retains 12 HubSpot Certifications
This episode of the Hubcast is brought to you by the HubSquad at IMPACT. Rockin' it with the Sprocket since 2019.
Nick Bennett and Stephanie Baiocchi join us for this holiday mini-episode to share their favorite, and least favorite, things people are doing with live chat and chat bots.
The best and the worst

What are your favorite things you're seeing people use HubSpot Conversations / Bots for?
Our conversational marketing highlights.
What are the things you're shaking your heads at?
Our conversation marketing lowlights.


Report on this

What are your favorite Conversations reports?
What things are important to report on from your perspective?


HubSpot Wishlist:
Steph/Nick - What's your #1 feature request for HubSpot Conversations right now?
If you could wave your magic wand and get one thing, what would it be?


Until Next Time
If you're listening on iTunes - head on over and leave us a review! We love hearing your feedback, so feel free to leave some in the comments, or shoot me an email at cduffy@impactplus.com!
Until next time. This is Carina Duffy, Nick Bennett, and Stephanie Baiocchi saying to you, get out there and get after it!
Here's a secret: Video should be your best revenue driver. And it's actually easier than you think.
Join us on July 20 for Video Sales and Marketing World 2021 and learn from industry experts who are crushing it with video. The best part? Every tactic and strategy you'll hear about has already been proven to work … so you don't have to.
Register now with an IMPACT+ Pro membership, free for 14 days.
Hurry, early pricing expires in on July 15th!