Biggest #INBOUND16 Takeaway: Remove Silos or Become Extinct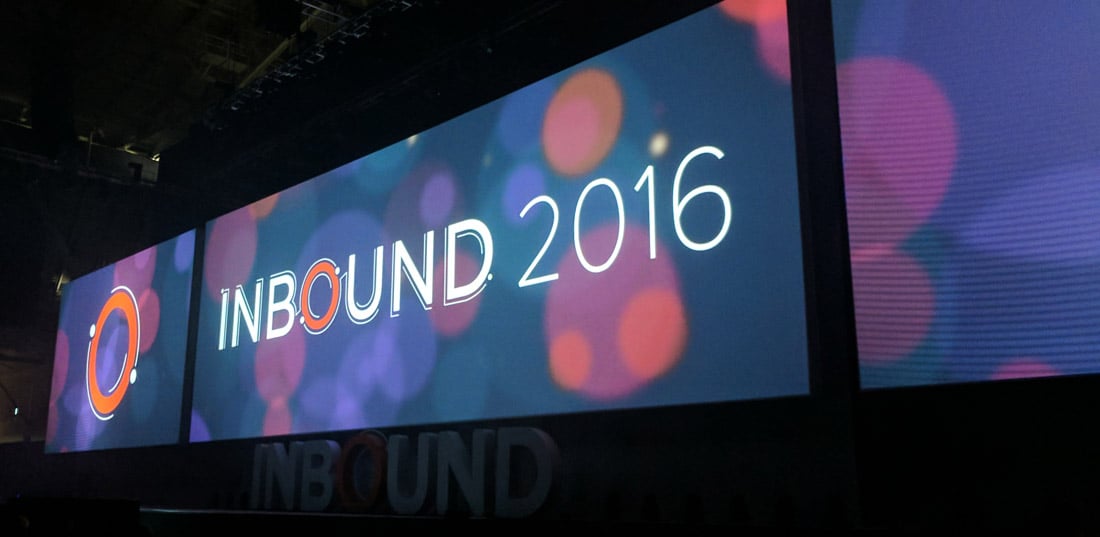 My favorite dinosaur growing up was a brachiosaurus. Maybe Little Foot from The Land Before Time biased my opinion (technically a "brontosaurus" in the movie - yes, I looked that up), or the one that sneezed all over the little girl in Jurassic Park, but I always found them to be sweet, slow, gentle giants.
Why am I talking about 90s dinosaur movies in this blog post about #INBOUND16? Sadly, those goofy longnecks and marketing of yesteryear have one thing in common: they're both extinct.
Join the IMPACT coaches for a deep dive on a new topic every month in our free virtual event series.
As much as Little Foot will live in our hearts forever, your marketing won't. Siloed marketing, sales, and expertise will fossilize you. And that was my biggest takeaway from #INBOUND16.
So far, 2016 has already made a big step in making you a dinosaur if you still operate in an "us vs. them" mentality.
2016 Predictions Came True!
At the end of last year, we released an offer called, Inbound Marketing Predictions from 16 Industry Experts, that featured HubSpot's Brian Halligan, #INBOUND16 Speakers, Ann Handley, Marcus Sheridan and IMPACT's CEO Bob Ruffolo, and an eerie thing happened...the predictions came true!
No, we're not gypsies. The inbound marketing experts in that Ebook are each immersed in the industry (hence why most of them are speakers/work at the forefront of the agency world).
One prediction our marketing experts have kept their eyes on is how customer experience would increasingly play a critical part throughout the marketing and sales world and processes.
I was honored to get to participate in the ebook and this is part of what I thought would happen:
"In 2016, I believe Marketers will have even more of a responsibility to impact and improve the entire customer experience. From initial interest (lead generation) and the sales process (sales enablement) to delighting customers (aka retaining and upselling), smart Marketers will see the value in closing the loop and learning from meaningful prospect and customer feedback."
After working with my clients over the last year, I stand by that statement. I've been fortunate to work with clients who have brought in their sales teams early to receive a valuable education, and together, we work as one cohesive unit to do what's right for their prospects and customers.
Something magical happens when we work this way - we close more business!
The clients who understand silos between departments are holding them back, and they're the most successful clients I have.
#INBOUND16 built upon this idea in several sessions. Although we discuss marketing and sales as the two departments that need to work together, #INBOUND16 further expanded and challenged the traditional organizational structure.
SEO in 2017
Remember when Google results displayed 10 simple blue links? Now we have answer boxes, carousels, local map results and more to contend with. Optimizing for keywords is not enough anymore.
In addition to Google, we have more search engines, with Amazon, DuckDuckGo, and YouTube being prime opportunities. Rand Fishkin provided Moz research that showed if 80% of your traffic comes from Google, you could be penalized (what the heck Google?!) .
You read that correctly - for doing a good job in SEO, you could suffer.
Sorry for all the heads. I'm short.
In addition to creating content for multiple engines, creating content for searcher intent is another huge opportunity for SEO in 2017.
Figure out what phrases you think your buyers are using, review the other content that comes up in search, and create something 5x better really takes into consideration the intent of the search and what the user is hoping to learn.
"Content comprehensiveness" is the new black. Take IMPACT's new marketing services page for example. I get a lot of questions from clients if there is "too much copy" on their pages, and my answer is usually no. If you're taking the time to make your pages as helpful as possible, you will be recognized in increased conversions, and now in higher search results.
What does this have to do with silos? Everything! SEO, content, UX, E-commerce, social media, video and other expertise segments within the marketing department are not rowing their own boats. SEO is a total team effort.
On-page SEO will increase your CTR, empathetic and on-point content will reduce bounce rates and increase time on site, & an optimized page design will increase conversions. Having your team work together in putting these pieces together is key in optimizing your pages SEO.
Inbound PR in 2017
I've worked in organizations that house PR in a completely different department than marketing - is your company still doing that? If so, you should make a business case to reconsider.
I've been contemplating methods on how to incorporate more PR in our strategies. PR is content; PR is inbound links; PR is storytelling - it makes so much sense.
Fortunately, I attended a session by HubSpot's Iliyana Stareva that laid out an inbound PR methodology.
The inbound methodology treats members of the press/influential bloggers as their own persona. Just as you would create content to educate and ultimately convert a prospect, you'd do something similar to those you'd like to share your story.
Also, just as you would have a resources section on your site for prospects, you'd also have a newsroom section on your site.Think about what a blogger or journalist would need once they found a piece of content to share. They'll need to cite their source, so the easier you can make that for them, the better. House that within your newsroom (again, content comprehensiveness is where it's at) as your media relations hub.
Once you have a hub built out, you can begin media outreach in an inbound way. Blasting a press release may still work for larger brands, but for the little guys, use an inbound selling approach with customized outreach and helpful content.
This is where PR, content, and SEO collide. PR calls this 'media relations', Inbound marketing calls this 'influencer marketer', and SEO calls this 'link building'. It's all the same approach.
Video in 2017
Back in the old days of last week, we had content marketers and we had videographers. Guess what? They're the same thing.
Visual storytelling has been holding strong and is expected to take a prime seat at the table in 2017. Your videos don't have to be a major production either. Look at Snapchat and Instagram videos and how micro-content is emerging. Also, consider how social networks don't play audio until someone clicks the video and how that initial audio-less motion graphic/video could work for your brand.
Now is the time to experiment with what works best for your audience.
"Video is where it's at. People buy you, not your recommendations or your product, in every business. I saw this in multiple sessions, in my #websitethrowdowns, and on the faces of people I talked to. Get your team and your customers onto video on your website and other channels that support it."
-Derrick Weiss, Inbound Marketing Consultant at IMPACT and #INBOUND16 attendee
Also, think about how you can distribute that video. I don't have an entire section of this post devoted to it, but Facebook advertising, both B2B and B2C is expected to take 2017 by storm. Imagine how much more effective your campaigns can be with a series of video retargeting.
Imagine how helpful sales will look when using video to help your prospects in their decision process.
From awareness and sales enablement to customer retention, video fits the entire customer experience. The possibilities are endless. It's up to you to take the first step.
Tactical Advice You Can Do Today
I've been discussing higher-level themes from #INBOUND16, but I would be remiss if I didn't mention some of the recurring items that came up in over 150 live Website Throwdowns we did at Club INBOUND!
I had a blast getting to meet so many of you at the IMPACT booth and coach you on how to improve your website. Thank you to everyone who participated!
Here are some quick tips you could incorporate right now:
Remove your slider/

carousel

hero banner. These diminish CTR and take away from your value proposition.

Speaking of value proposition, you should have one! Peep Laja with

ConversionXL

has one of the best articles on how to create a great value proposition. Read it and test yours starting today. If you find this hard, just pretend someone asked you what you do and how you're different. Once you've compiled that, organize it into a value prop and get it up on your site.

Define your conversion funnel assumptions. When someone lands on your homepage, where would they logically go next? Make that next step easier for them. That's conversion optimization in a nutshell, and you can try that for each page. Use any data you have, or start with assumptions and test, test, and test some more.

Optimize your blog

. Aside from your homepage, your blog is probably the second highest visited part of your website. I saw several that were leaking opportunities to convert.

I've mention testing a couple times, so how can you do that? Add

Hotjar

to your site today. This will show you heatmaps, user recordings and more.
Are You Ready for 2017?
Gary Vee started off #INBOUND16 with this sentiment, "If you don't put yourself out of business than someone else will do it for you."
Between marketing, sales, IT, video, PR and more, we have to take into account we live in a digital world with smarter buyers.
How has your company started to remove silos and what are your plans for 2017?
Join the IMPACT coaches for a deep dive on a new topic every month in our free virtual event series.
Register Here
Join the IMPACT coaches for a deep dive on a new topic every month in our free virtual event series.
Published on November 15, 2016