Call and Meeting Reporting, TAYA Revised, & All Kinds of Deduplicating [Hubcast 231]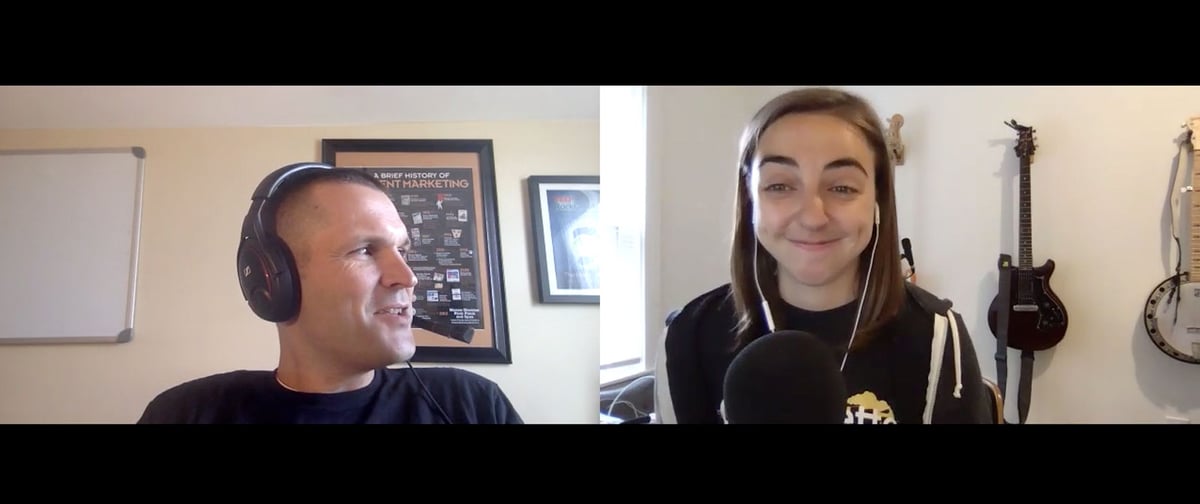 This episode of the Hubcast is brought to you by Dedupely. Dedupely finds your duplicate HubSpot contacts & companies and lets you merge them in bulk. Learn more at dedupely.com/hubcast.
The Inside Scoop: HubSpot's Email Program - Tova Miller, Marketing Manager at HubSpot
Audience: "Experienced email marketers looking to learn about email process, hot topics in the email industry, and tips and tricks for leveling up their marketing emails with a personal touch."
Why we're excited: I've been gettin' fired up about email marketing lately. Mostly because I feel like a lot of companies have been phoning it in recently (no pun intended).
The Loyalty Agenda - Slowing Down to Speed Up - Alita Harvey-Rodriguez, Managing Director at Milk it Academy
"The race to discount and undercut is officially over (phew!). It's time to master the art of experience by slowing down to listen, analyze, engage, and let customer loyalty be the accelerant to your business's sustainable growth!"
Audience: basically anyone involved in customer experience
Why we're excited: I am always surprised by how little some companies think about their customer experience. It's all about you, your product/service, how great you are. I think we can all use a kick in butt sometimes to get us back to focusing on CX.


Report on This
Sales Activity Reporting: Calls and Meetings by Rep
A lot of sales activity reporting revolves around productivity: how many calls or meetings did each rep have? What types of calls were they?
When you're logging these things in HubSpot, it's easy to create reports that show the number of activities per rep.
This report shows the call or meeting type for any activity that's happened this quarter, broken down by which rep it was assigned to.
And if you want to get really fancy, you can even throw call and meeting outcomes in there.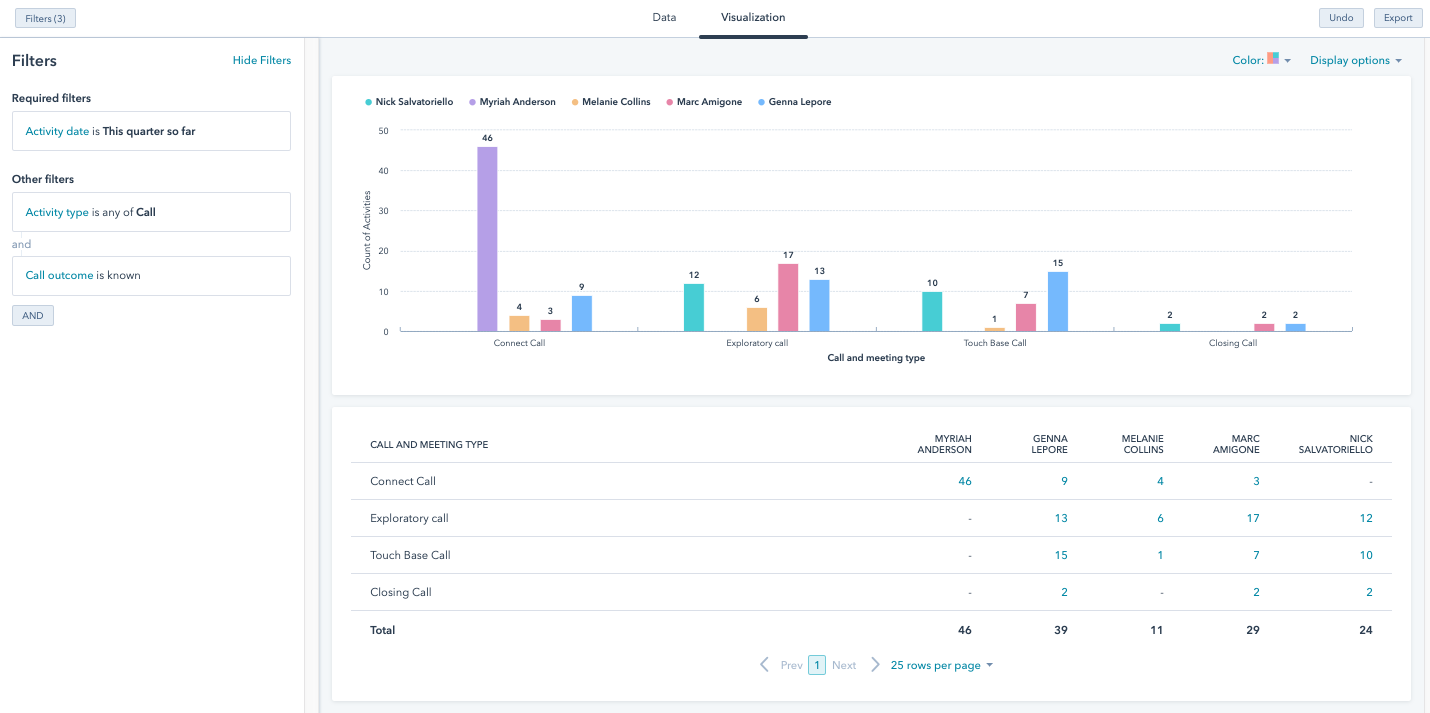 What's on Marcus' Mind
They Ask, You Answer - Revised and Updated comes out on August 7th!
This episode, we talk about why it was necessary to give it an update, and what's new in the revised version. (PS - you can pre-order at the link above, or get a free copy by attending IMPACT Live!)
This Episode's Sponsor: Dedupely
Made for people with better things to do. Dedupely gives you automated contact and company merging that's 10x faster than doing it by hand. Save your team months of duplicate data headaches.
Learn more at Dedupely.com/hubcast.
HubSpot Wishlist: Automatically Create Form Submission Date Properties
"I have 100 forms and I want to organize lists of contacts based on the date when they last submitted each form. Currently, I need to create a workflow that assigns the form submission date to a custom contact property...and then I need to repeat that process 100 times (as detailed here)
If I ever delete a form, I then need to delete the custom contact property and the workflow...or enjoy the clutter that comes with an increasing number of unused workflows and properties.
HubSpot, show me the power of automation! Let's get a new feature in here - this shouldn't be so messy." - Himation
Devin from DM bringing more wishlist goodness via the HubSpot User Slack!
Right now you have to create custom date properties, especially if you want to do things like create custom reports based on form submission dates.
Note: you CAN use dates a user submitted certain forms in things like list filters, you just can't access that data globally across the platform.
HubSpot Updates
Clean up your Database with AI-Powered Duplicate Management
"Navigate to your contacts or companies home screens, then click Actions > Manage Duplicates. You'll be taken to a screen that lists pairs of records that are likely to be duplicates. If it looks like the two are, in fact, duplicates, you can review and merge them. If not, you can dismiss them.
The model considers name, email(s), IP-derived country, phone number, zip code, and company name when comparing two objects. When you accept (merge) or reject (dismiss) a pair as duplicates, you're providing feedback to the machine learning model to help it improve over time."
Learn More
Speaking of deduplication!! Now - you might be wondering why you might need Dedupely with this new update. TBD on how HubSpot builds out this feature, but right now it's very basic. You still have to go in and review every single duplicate, decide if you want to merge it, and then merge it.
Dedupely has tools for doing this in bulk, as well as for automating this process. So, if you're really looking to save time, and you've got a LOT of contacts and/or companies in your database, you're likely still not going to have enough time to go through all of the potential duplicates in HubSpot's list and merge them all.
Until Next Time
Interested in sponsoring the Hubcast? Head on over to the Advertise with IMPACT page to learn more!
If you're listening on iTunes - head on over and leave us a review! We love hearing your feedback, so feel free to leave some in the comments, or shoot me an email at cduffy@impactplus.com!
Until next time. This is Carina Duffy & Marcus Sheridan saying to you, get out there and get after it!
Free Assessment:
How does your sales & marketing measure up?
Take this free, 5-minute assessment and learn what you can start doing today to boost traffic, leads, and sales.