Checkbox Field Types, Revenue Reporting, & Multiple Score Properties [Hubcast 213]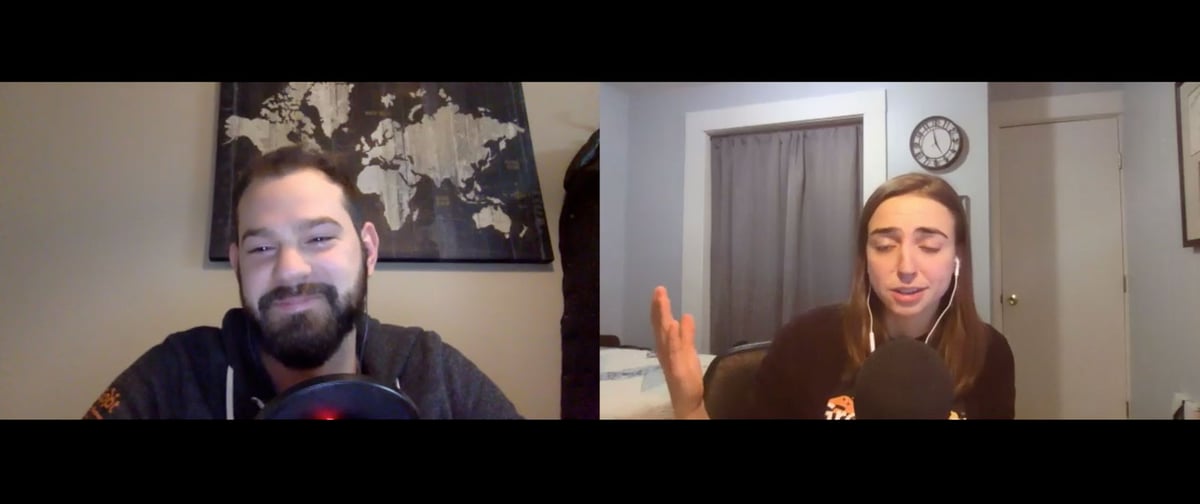 This episode of the Hubcast is brought to you by Survicate. Learn more at Survicate.com/Hubcast.
Nick Bennett, one of IMPACT's other HubSpot nerds, is joining me today!
Hear about IMPACT's new HubSquad and why Nick and I have been working so closely together.
Property of the Week: Field Type Series
Single Checkbox + Multiple Checkboxes
Single checkbox: stores two options, on or off. Often used if you need a property value that is strictly true or false. In forms, they appear as a single checkbox.
Multiple checkboxes: stores checkboxes that contain several, usually related options, with a maximum of 1000 options. Each option has a maximum of 3,000 characters, including its label, value, and description.
If you're ever looking to do a Yes/No property, single checkbox is your guy!
There's an important difference between multiple checkboxes and dropdown/radio select fields - the option to allow people select many different options versus only one.
What's On Our Minds
I've got custom reporting on my mind. I was at HubSpot last week recording some videos with HubSpot Academy (spoiler alert!) and got me thinking.
There are a lot of people out there just using HubSpot for marketing at their organization. They're using other tools/CRMs for sales and service, most of which aren't integrated directly, which means that they're very limited in tracking things like revenue against their marketing efforts.
If you're one of those companies, ALL HOPE IS NOT LOST!
This Episode's Sponsor: Survicate
From website optimization and customer satisfaction surveys to complex customer insight processes integrated with your email campaigns – Survicate's got you covered.
Learn more and try it for FREE at Survicate.com/Hubcast, and get 30% off for 3 months of the Professional plan (the most popular choice among HubSpot users).
HubSpot Wishlist: Handle inbound / incoming calls in HubSpot
"We currently have to use a service like Aircall to handle the inbound calls, which is not ideal. When you do the outbound calling from Hubspot it would make sense to also be able to handle the inbound calls and get them properly tracked, recorded, etc." - troelsfeodor
HubSpot Updates
Quickly Create Topics & Subtopics Directly From the Content Editor
"To expedite the process of creating and editing your topics while creating content, the SEO side panel in the content editor now lets you create new topics and subtopic keywords as well as edit the assigned topic or subtopic keyword directly."
Two Changes to Scoring, including Multiple Score Properties
"Scoring in your HubSpot account is getting two major upgrades:
Your HubSpot score is a contact property, but it lives separately from all the rest of your contact properties, in its own walled garden. With today's change, your score lives with the rest of your properties. Now, "score" is a property type, just like "dropdown," "checkbox," or any other.

As a result of that change, if you're an Enterprise customer in any HubSpot hub, you'll be able to create up to 25 scoring properties for contacts. As an added bonus, if you're a Professional customer in any HubSpot hub, you'll be able to create one score property (previously, only Marketing Hub Professional accounts had this capability)."
Save Time by Cloning Dashboards
"Previously, creating slight variations of dashboards would've required creating a brand new dashboard, and recreating each report, piece by piece. With today's update, you can clone an entire dashboard with one click. Just like that."
(Dashboard > Actions > Clone Dashboard)
Changes Coming to Content Partitioning
"1. Content and Domain partitioning rules will no longer need to be enabled via the "Manage tools using partitioning" setting. The setting pictured below will no longer be available. Instead, the permissions will be enforced as soon as they are set in the Content tools or the Domain Manager.
2. By default, all content and domains in a portal will be visible to everyone in the portal until partitioned. Previously, unassigned content and domains were only visible to admins.
3. To encourage the use of teams, an individual user can only be given access to a specific piece of content if it is already shared with at least one team.
4. Members of parent teams can now assign content and domains to any of their child teams. Previously, this functionality was only available to admins."
Until Next Time
If you're listening on iTunes - head on over and leave us a review! We love hearing your feedback, so feel free to leave some in the comments, or shoot me an email at cduffy@impactplus.com!
Until next time. This is Carina Duffy & Nick Bennett saying to you, go out into the world and do some happy HubSpotting!
Free Assessment:
How does your sales & marketing measure up?
Take this free, 5-minute assessment and learn what you can start doing today to boost traffic, leads, and sales.