Close rate reports, custom surveys, and Apple Mail ruining everything for email marketers [Hubcast 272]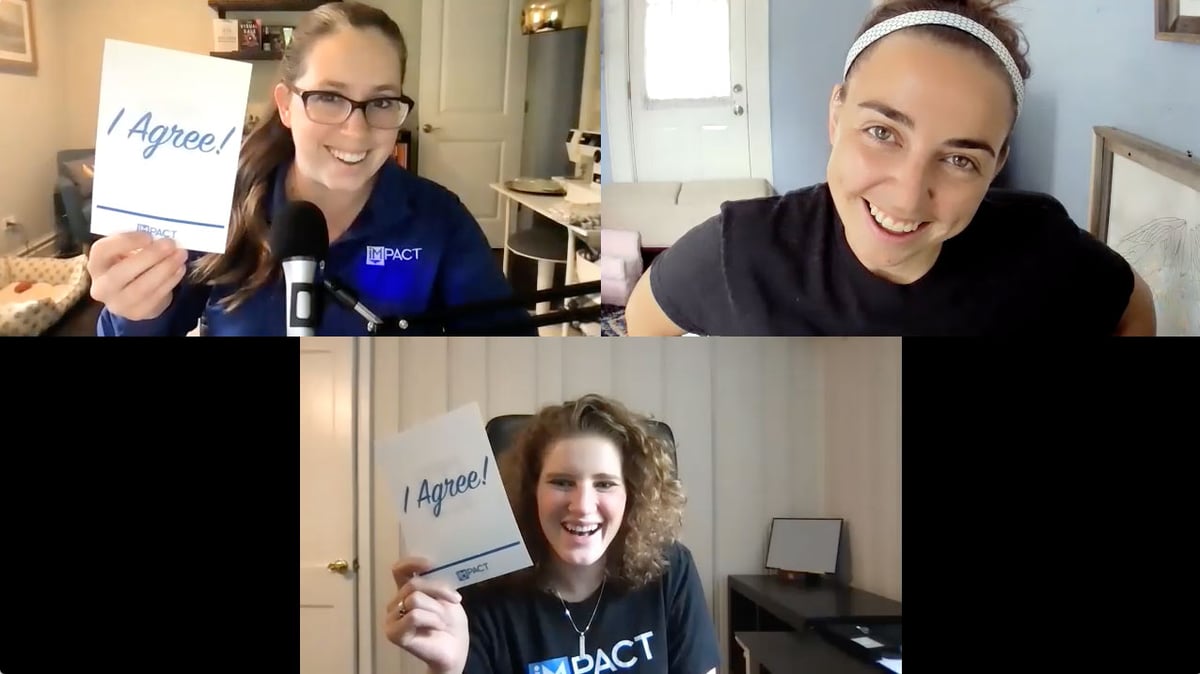 This episode of the Hubcast is brought to you by Video Sales & Marketing World, July 20, online. Show notes have been edited for clarity.
News
Apple Mail privacy news spooks email marketers, newsletter creators
From Editor-in-Chief Liz Moorehead's article:
Hoo boy, OK. If you use email marketing and newsletters as part of your broader inbound marketing strategy, grab a pair of water wings and find yourself an emotional support animal to cling to.
Because as someone who writes our thrice-weekly email newsletter, THE LATEST, this bit of news about Apple Mail is a lot to digest.
In the Mail app, Mail Privacy Protection stops senders from using invisible pixels to collect information about the user. The new feature helps users prevent senders from knowing when they open an email and masks their IP address so it can't be linked to other online activity or used to determine their location.
What does this Apple Mail privacy update mean?
Basically, if one of your subscribers uses Apple Mail as their email consumption program, you're going to get a lot less intelligence out of their activity and/or interaction with the emails you're sending them if there's an invisible pixel in the tracking picture.
You won't know when they open an email.
You won't be able to track any activity tied to figuring out their location.
Marcus stirs the pot
Some interesting charts in HubSpot's 2021 "Not Another State of Marketing" Report:
HubSpot wishlist: Close Rate Report
"I'm looking to create a report that shows the closing rate percentage for each sales rep. Normally it would just be a simple (deals closed/total leads) calculation, but I can't seem to find that on HubSpot. Is there a way to do this?" – rboniek
Shoutout to our pal Will Curran for throwing this in the HubSpot User Slack!
HubSpot updates
[Now Live] "Skip if Known" Support on Import
During the property mapping step of the import flow, you can check a box labeled "Don't override existing value," and if HubSpot has a value for a property on a particular record, that property value won't be updated by the import.
[Now Live] Copy data from workflow actions
Previously, you could copy property values between objects, e.g., between a contact and a deal. Now, you can also copy action data from actions to properties, allowing you to use workflows to power more customized and personalized customer journeys.
This is particularly exciting if you leverage integrations from the HubSpot Ecosystem or use Operations Hub. Let's say you use a workflow action to sign your leads up for a Zoom webinar. Today, the "Add to Zoom webinar" action automatically registers the lead for the webinar.
But now, you will be able to access more details about the event in workflows using the copy property action, like the unique join link for each attendee. You can grab that URL and use the copy property action to save it in a custom contact property, so that it auto-populates a unique link within the registration confirmation email to each contact.
P.S.: Jack Coldrick ran an awesome webinar with Kyle Jepson and Connor Jeffers on Coded Automation in HubSpot (aka, Operations Hub). Check it out here.
[Now Live] Feedback Submissions Workflow
With Feedback Submissions-based workflows, you can automate your follow up actions based on customer rating, sentiment, response to a specific question, etc., in a feedback survey.
[Public Beta] Custom surveys (Service Hub Pro & Ent)
While creating a feedback survey, select "Custom survey" when prompted to choose the survey type.
Choose to deliver your survey by email or by a shareable link.
Build your custom survey by selecting from a variety of question types, such as number ratings, sentiment, radio buttons, checkboxes, dropdown, single line text, multi-line text and date.
Create a new property or choose an existing property for each survey question. These properties will allow you to aggregate data by question type across multiple surveys. (For example, if you send out a survey every month to your customers, you can easily analyze how responses change over time.)
[Now Live] Easily Search your Settings
Navigate to your settings from the main navigation by clicking on the gear icon. Click on the search icon on the left sidebar.
This will open the global search bar with the settings category filtered and ready to be searched.
P.S.: If you're not following Kyle Jepson from HubSpot Academy on LinkedIn, you're not living.
Until next time
Join the HubSpot User Slack and hang out with us!
If you're listening on iTunes, head on over and leave us a review! We love hearing your feedback, so feel free to leave some in the comments, or shoot me an email at cduffy@impactplus.com.
Until next time, this is Carina Duffy, Stephanie Baiocchi, and Jessica Palmeri saying, Get out there and get after it!
Free Assessment:
How does your sales & marketing measure up?
Take this free, 5-minute assessment and learn what you can start doing today to boost traffic, leads, and sales.