"What to Write & When in Content Marketing" with Kevin Phillips (Content Lab, Ep. 23)
Hello, everybody! As subscribers of THE LATEST know, I'm reporting in from Chicago where, earlier this week, I hung out with the Chicago HUG for a talk and workshop on content strategies and pillar content!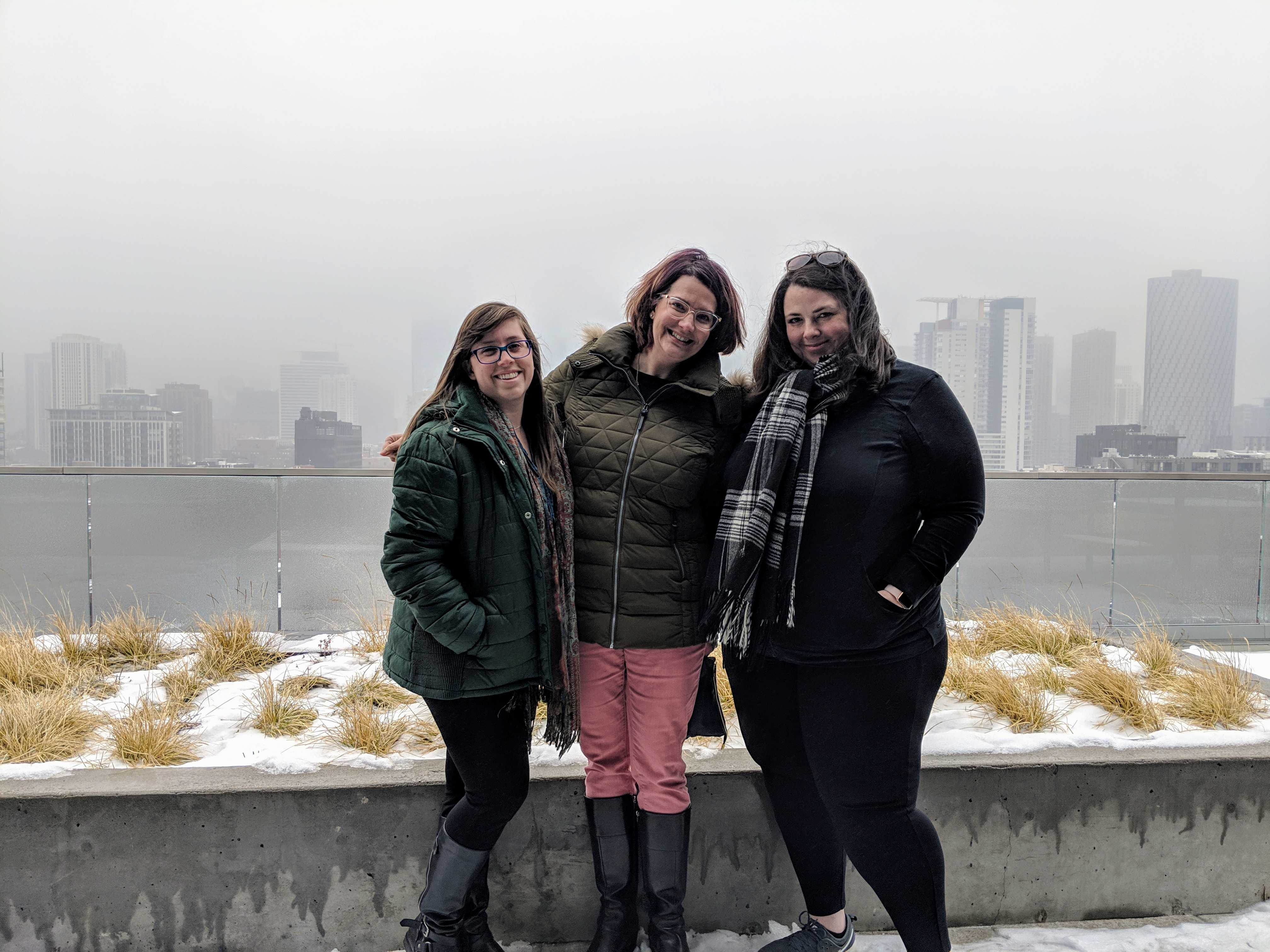 That's me, hanging with IMPACT Director of Audience Engagement & Community Stephanie Baiocchi and IMPACT Director of Event Marketing Jen Barrell in front of... well, the Chicago skyline... buried behind snow clouds. Whatever.
Anyway, we're not here to talk about my trip to Chicago.
Instead, I have a wonderful conversation for you this week between myself and IMPACT Content Marketing Consultant Kevin Phillips, who you may remember from one of the first episodes of the Content Lab podcast!
He recently published his own definitive pillar guide on content marketing, so he joined me to talk about his experience writing his own piece of pillar content and to share the most mind-blowing content marketing strategy he recommends to everyone.
I kid you not, it is a strategy I had never heard before, and I don't know how I had never thought of it.
Enjoy!
Listen to the Episode
Resources We Discussed
Subscribe to the Content Lab Monthly Newsletter
Once a month, I'm going to send you an absurdly useful newsletter will tons of insights, tips, and tools for you to make your content amazing. It's that simple.
Here's what it looks like, so you know what shenanigans you're getting into with me: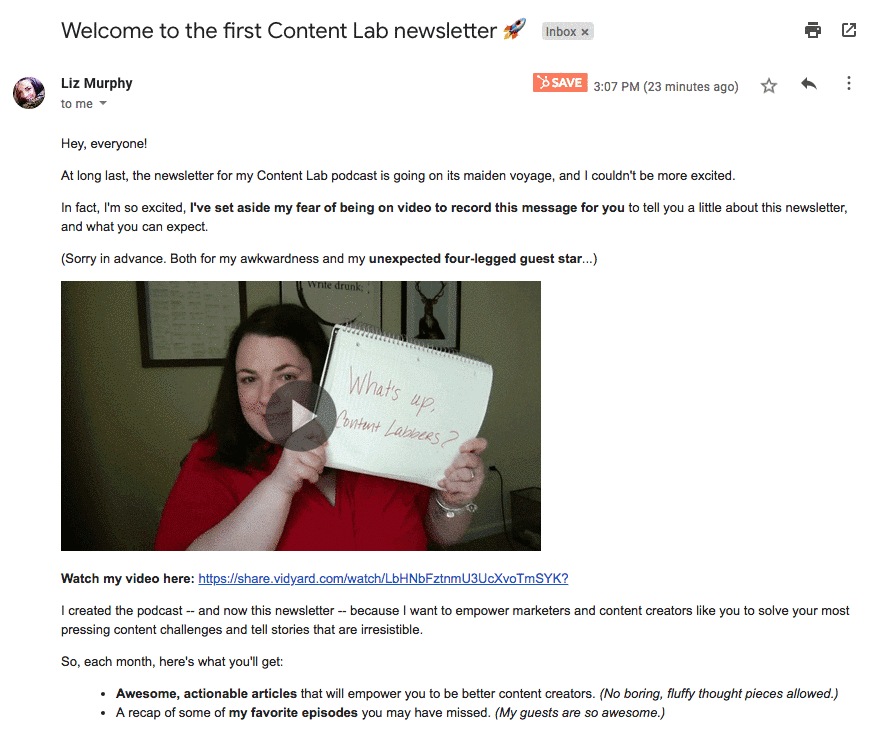 So, what are you waiting for? Go to this page and sign-up.
Connect with Content Lab
Okay, first, you've gotta subscribe to Content Lab on Apple Podcasts. That way you'll never miss an episode!
Or you can comment on this episode below! I'd love to hear from you.
Free Assessment:
How does your sales & marketing measure up?
Take this free, 5-minute assessment and learn what you can start doing today to boost traffic, leads, and sales.