Liz's Festive Gift Guide for Digital Marketing Content Nerds
OK, before we dive into this list, I need to address something. Once I came across the above stock photo of dinosaurs fighting over Christmas gifts, there was absolutely no way in h-e-double-hockey-sticks I wasn't going to use it. To have gone with another more "normal" option would have been utterly contrary to my character and morals.
I hope you understand.
Now, with that out of the way, let's get festive. 🎄
How excited are we for the holidays, am I right?!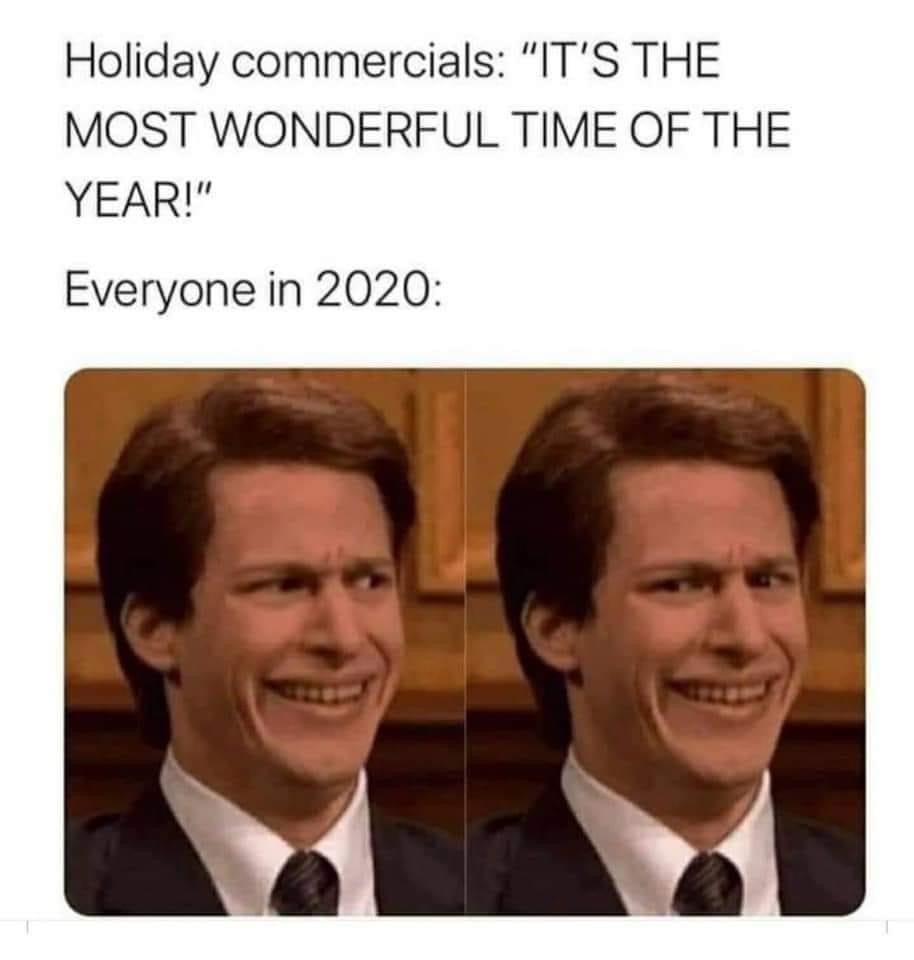 And by "excited," I mean I can't be the only who laughed at this... and then cried... and then laughed again, to the point where I couldn't tell where my laughter began and my crying ended.
Still, I am trying to keep my spirits "merry and bright," as the song demands.
And although I can't see friends and family this year for the holidays, I am somehow still looking forward to Christmas Day. Currently, my plans include gingerbread man-covered pajamas, panettone, Peking duck, and oogling my Chilean boyfriend, Pedro Pascal, in the world premiere of Wonder Woman 1984 on HBO Max.
Then, I'm going to make my beloved stuffed shells.😍
I've also managed to keep up my tradition of finding the perfect gift for those nearest and dearest in my life, even though I won't be able to give any of them in person.
So, if you're like me, and you're still trying to find the perfect Christmas gift — or heck, any end-of-year and/or holiday gift, for that matter — for the word-loving digital content nerds in your life, look no further than this hand-curated list.
Because, whether you're shopping for your content manager, your content strategy-driving digital marketer, or maybe your comma-wielding self (no judgment!), I guarantee you'll find the perfect gift you've been looking for.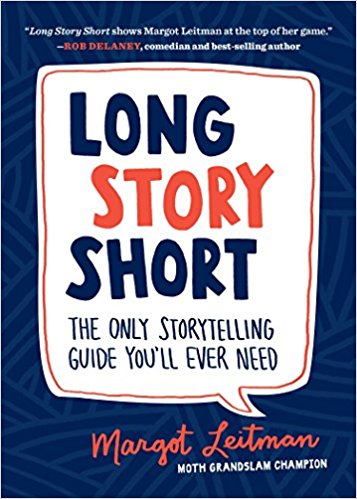 As I shared in my book review last year, this book was nothing short of transformational in my career as a content creator, business thought leader, and content coach to others. In fact, it was so profound to me, I made it mandatory reading for everyone on our editorial team and have assigned it to two people at IMPACT I do content coaching with.
If you or someone you know is looking for a way to bring more personality organically into content, this quick, hilarious, interactive read is exactly what you're looking for.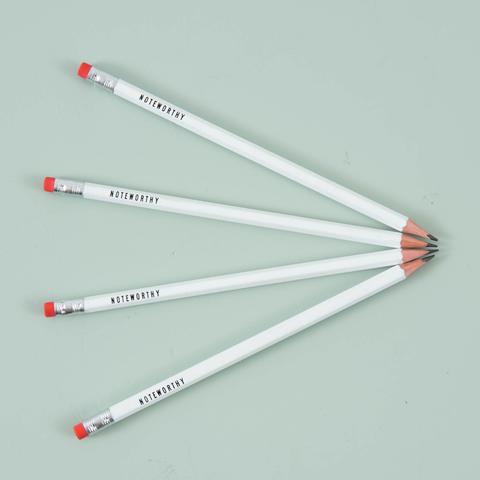 OK, I'm a girl and I'm breathing, so you best believe I have an undeniable weakness for anything comes out of the Chip and Joanna Gaines factory. And that includes these perfectly understated and delightful pencils. Yes, my writing mostly takes place at my keyboard, but often pencils are my go-to when I'm scribbling down ideas when I just have to get away from my computer in order to actually force an idea out of my noodle.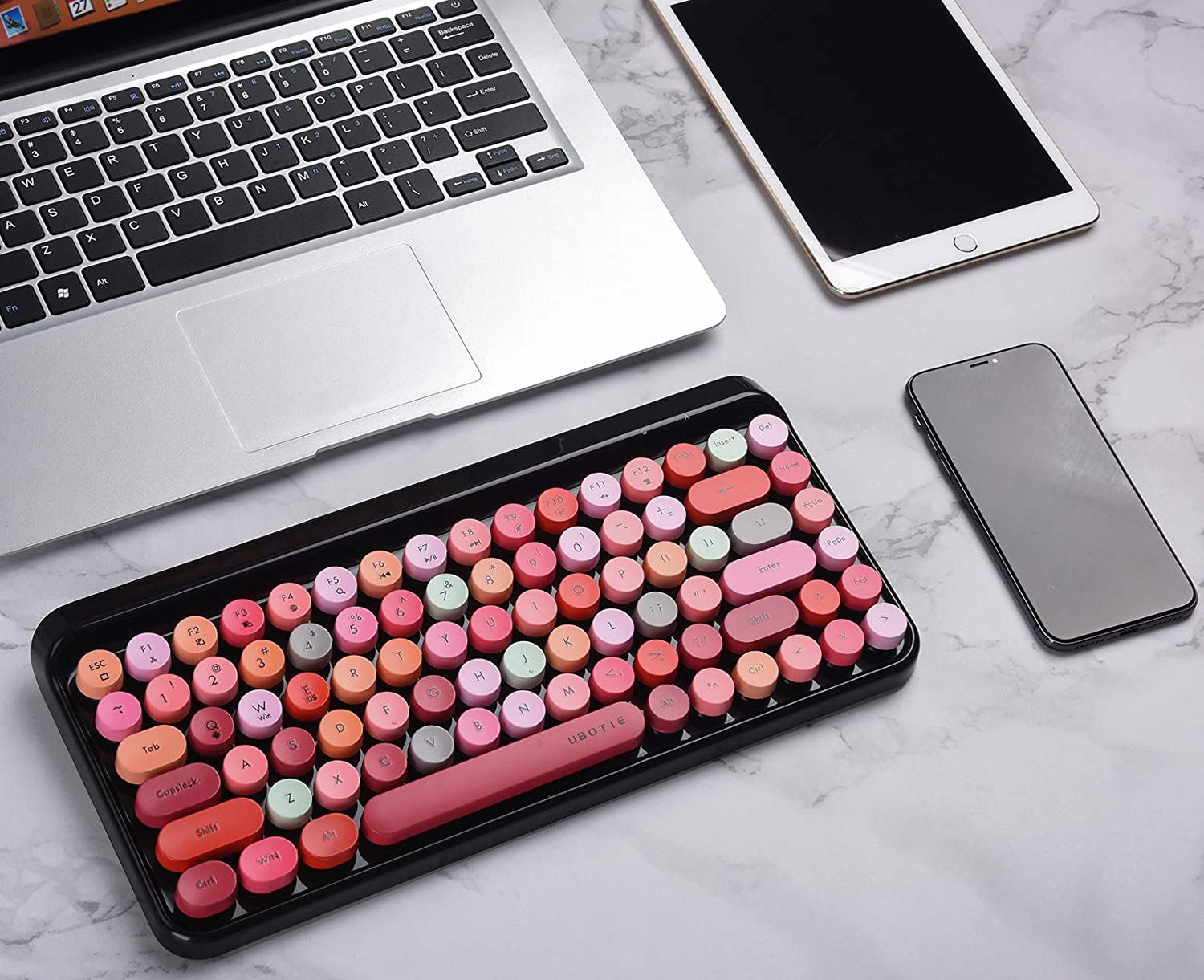 Still, even with all the best pencils in the world, a fun, tactile keyboard that makes the digital writing experience enjoyable can make all the difference. This colorful, ergonomic modern take on a typewriter is the perfect keyboard complement for Mac and Windows users alike. It also comes in different colors, including the one above, such as black and white, blue, purple, and pink.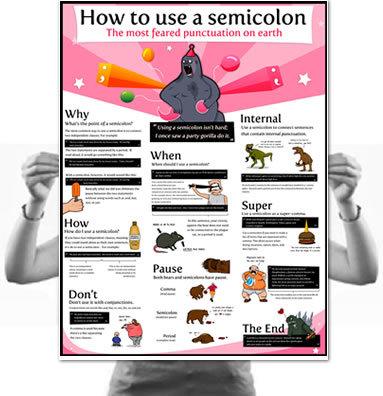 The semicolon is a confounding little thing, befuddling both word noobs and seasoned writers around the world. Well, now your content-obsessed pal will never be confused again with this absolutely hysterical (and educational) poster based on The Oatmeal's famous comic of the same subject matter.
My favorite example? "I gnaw on old car tires; it strengthens my jaw so I'll be better conditioned for bear combat."
5. Le Pen pens ($7 to $38)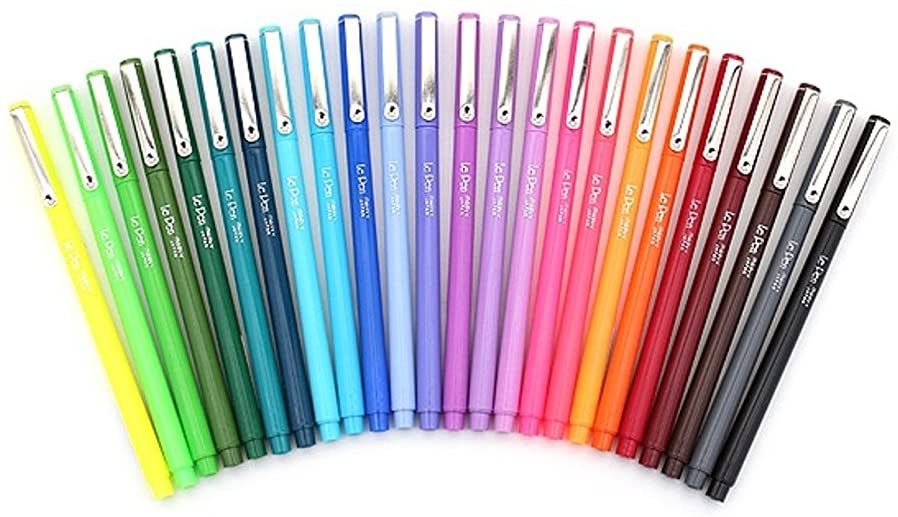 Le Pen pens are the greatest pens in the history of space and time. Do not fight me on this, I know I'm right. And the moment you put your little mitts on a Le Pen, you'll fall in love just as I did in the sixth grade.
You can get expensive multicolor packs, simple packs of a single color that are more cost effective, or whatever else you'd like. Trust me, you will thank me, as will the recipient of your gift.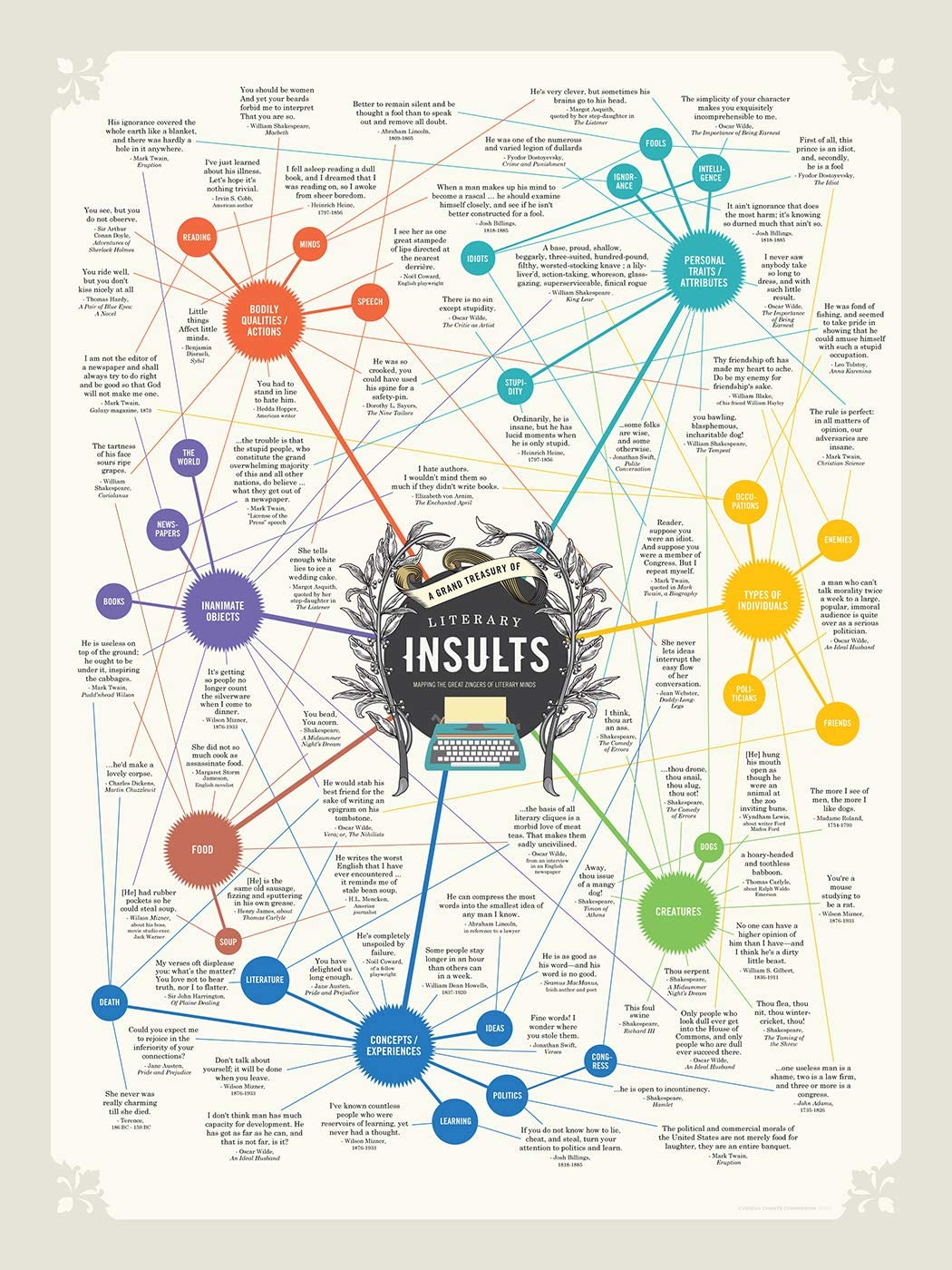 One of my favorites on this poster is from the one and only Mark Twain:
"Reader, suppose you were an idiot. And suppose you were a member of Congress. But I repeat myself."
IMPACT Lead Content Marketing Trainer Kevin Phillips considers this one of his top books for would-be content marketers, as it was a great influence on himself and his work. If that's not a ringing endorsement — because even I bow in front of Kevin's greatness as a content creator — then I don't know what is.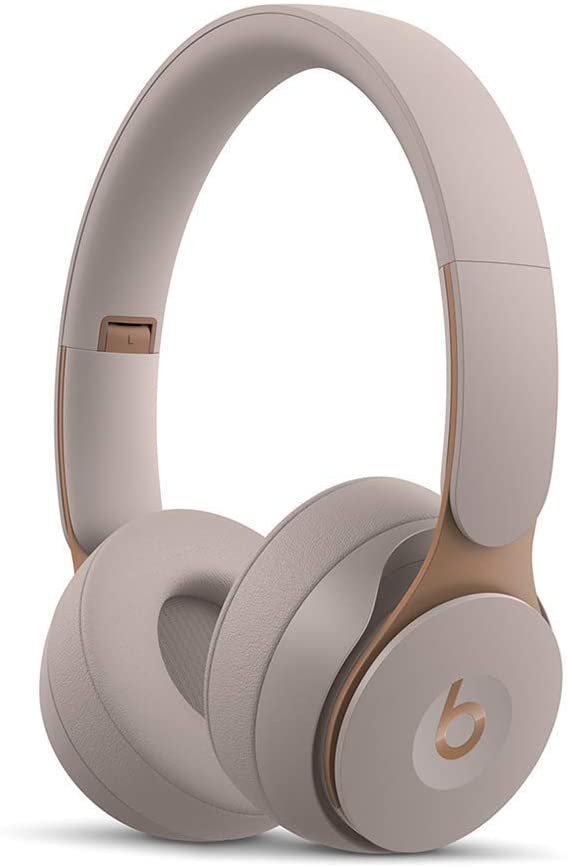 My cat has a surprisingly aggressive snoring problem, so I cannot work without my noise-cancelling Beats headphones. And my guess is, with most of you all still working from home (along with your content-publishing rockstars), your homes are a bit louder than mine.
With this gift, your content marketer will literally be thanking you every single time they slip them on to drown out the world to create the revenue-generating content you need to close more deals faster.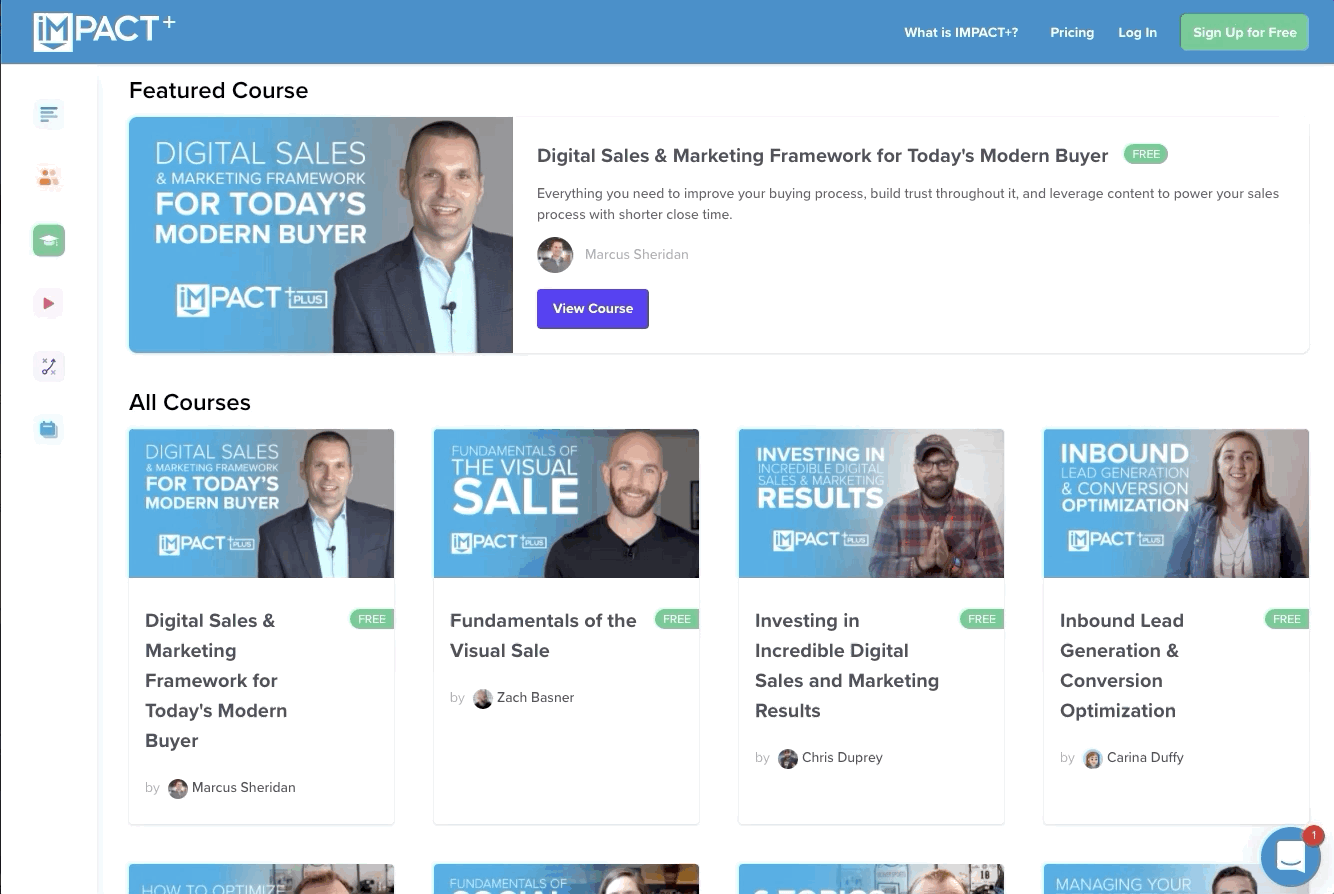 This is one gift you don't need to panic about when it comes to shipping. IMPACT+ is chock full of courses (shown above), as well as access to all on-demand recordings from every single event session we've ever had and role-based virtual peer groups. (Psst! I run the virtual peer group for content managers!)
Yes, this is self-promotional, but no one asked me to include it. I'm only adding it because it's genuinely valuable and it will be the one gift that will immediately enable the content marketers in your life to do their jobs more effectively.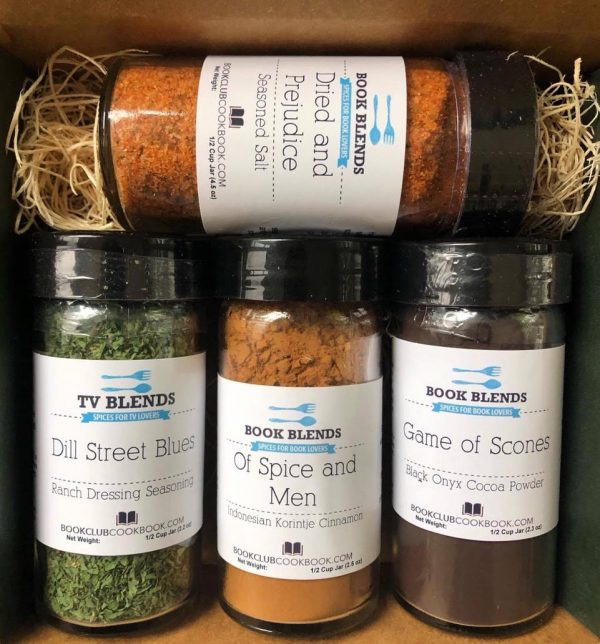 I wish I could take credit for discovering these, but I am putting this on the list because I was the lucky recipient of these as a housewarming gift last year from the one and only Ann Handley.
Not only are they punderful, I use one of the blends she gave me almost every single time I cook. My favorite is the "Are you there God, it's me, Marjoram!" blend. (They also offer TV and music-themed blends.)
11. AP Stylebook printed or online subscription ($20+)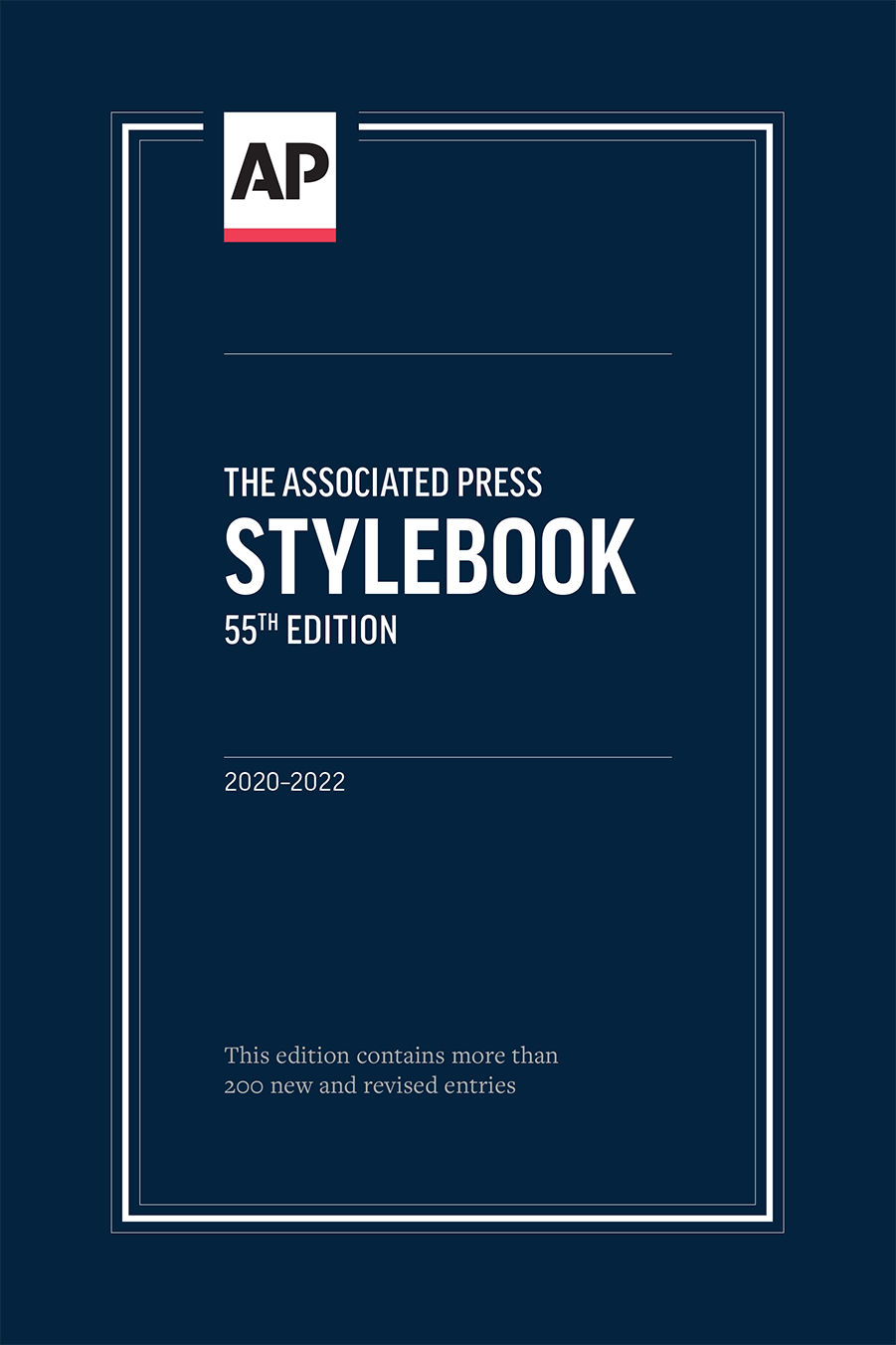 This may not be the sexiest entry on this list, but it's one of the most important. Whether you realize it or not, your brand's content depends on your adherence to a comprehensive, on-brand content style guide.
And one of the backbones of any content style guide is the use of a literal style guide (like AP Stylebook), which governs the editorial rules you follow. You can purchase this indispensable beauty in a printed format or as an annual subscription.
🔎 Related: How to create a content style guide (+ free templates)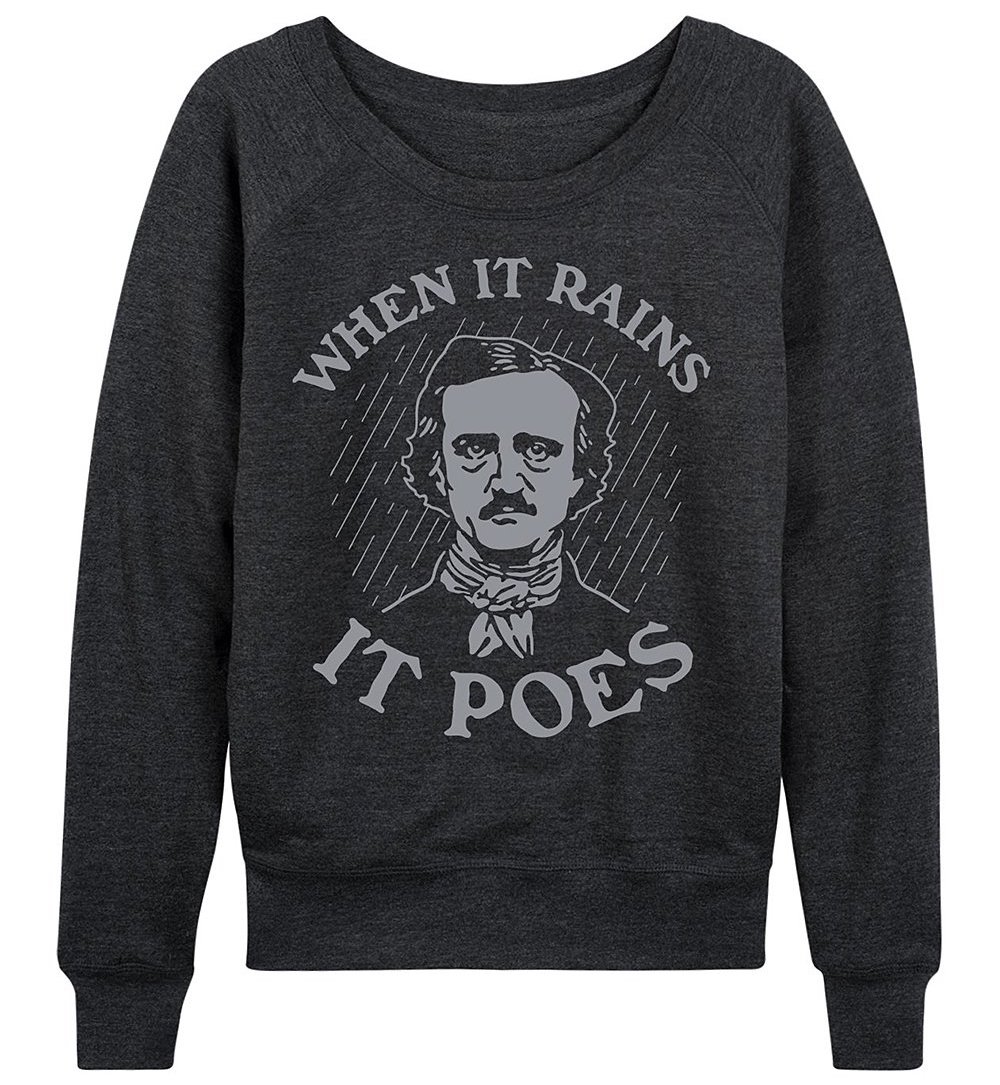 This women's sweatshirt is one of my most prized possessions, and I would hope the reason would be obvious. If your content marketer is also an all around writing nerd, believe me when I say that the extended time for delivery will be worth the wait.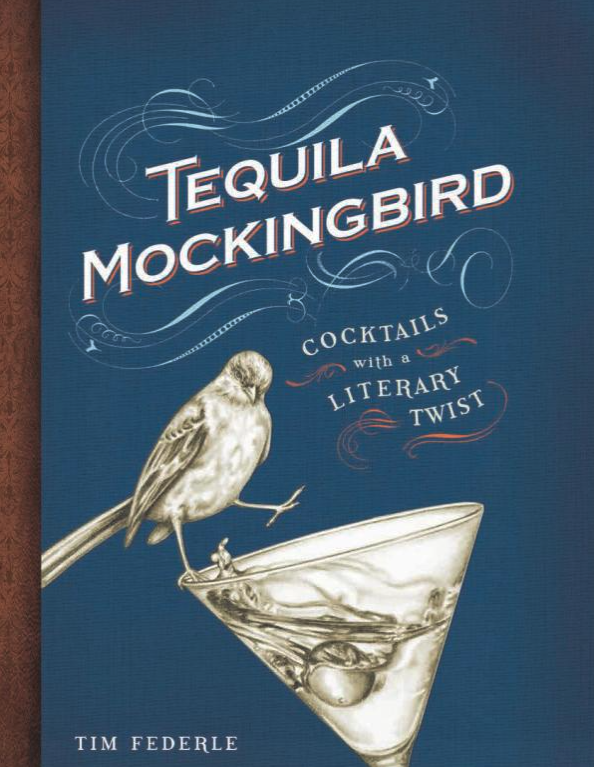 It's a cocktail recipe book. And there are book puns. I really don't know how much I need to sell this gift idea to you. I think we all get it, right?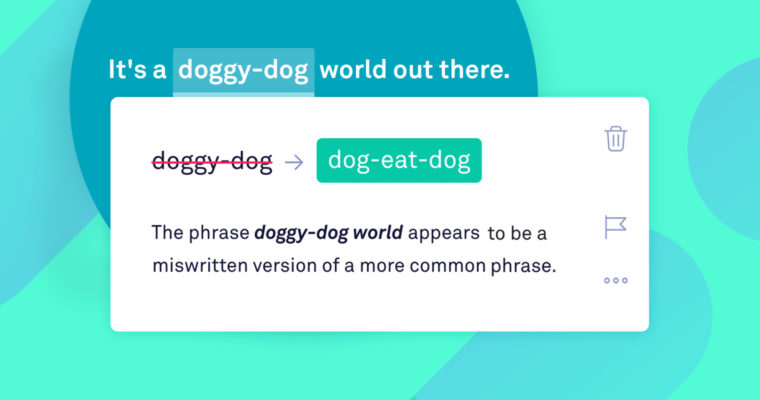 Yes, there's a free Chrome extension version of Grammarly. But the paid subscription will become your content creator's new best friend with access to scanning for more complex editorial, spelling, and syntax issues, a plagiarism detector, as well as checking for formality level, tone, fluency, word choice, and other advanced suggestions.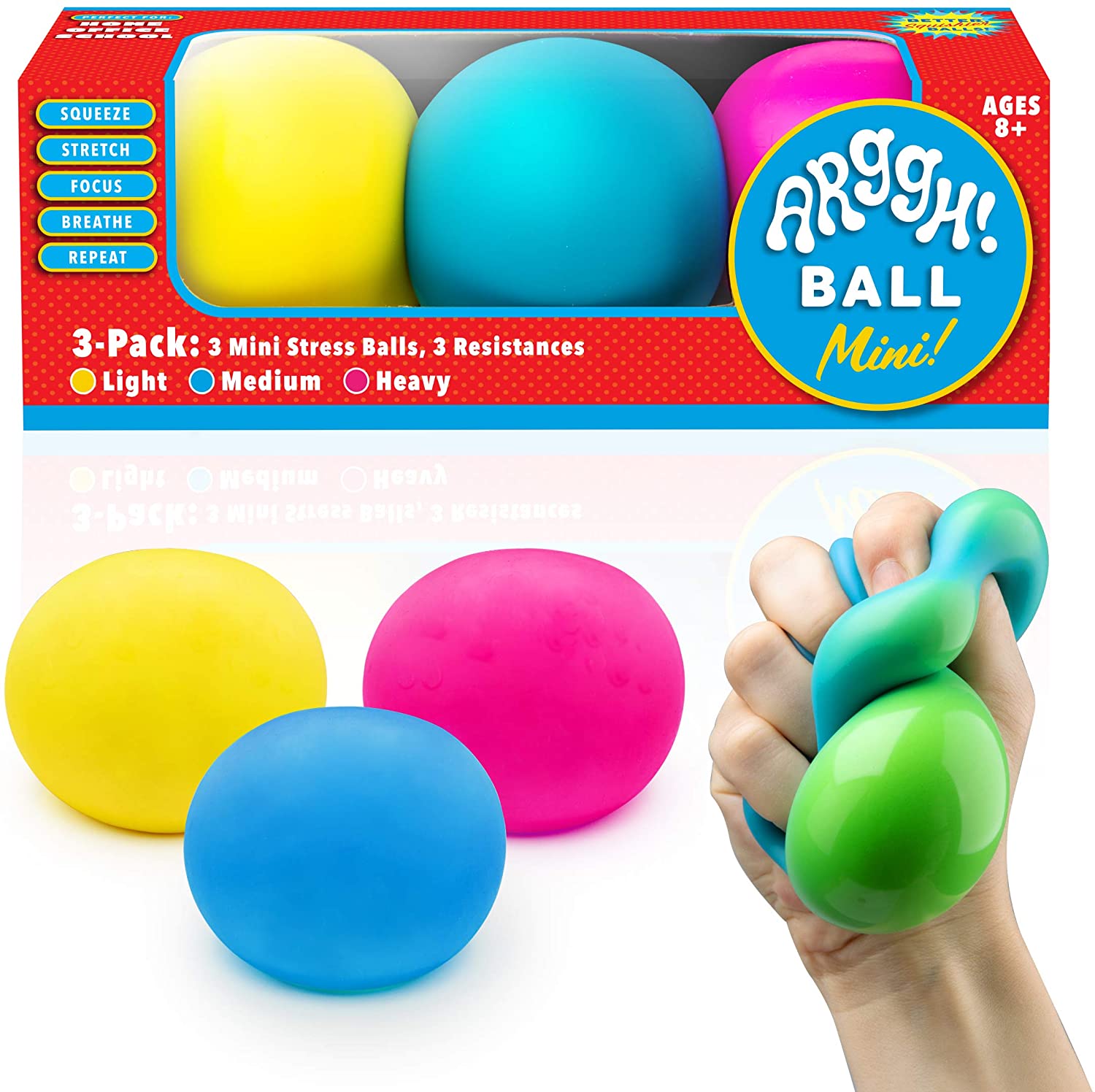 Last but not least, I'm ending this gift guide for probably one of the most practical gifts I've selected for this year. Look, I love being a content management professional, but I sometimes joke that I must love stress to have chosen this as a career.
The creative process can be painful, people miss their deadlines, and so on. These little beauties have been a lifesaver on more than one occasion. So, if you've got a hard-working content marketer on your team, I have no doubt they could also use a set of these to keep them sane.
Free Assessment:
How does your sales & marketing measure up?
Take this free, 5-minute assessment and learn what you can start doing today to boost traffic, leads, and sales.