How leaders need to view content and video in the wake of coronavirus (+ video)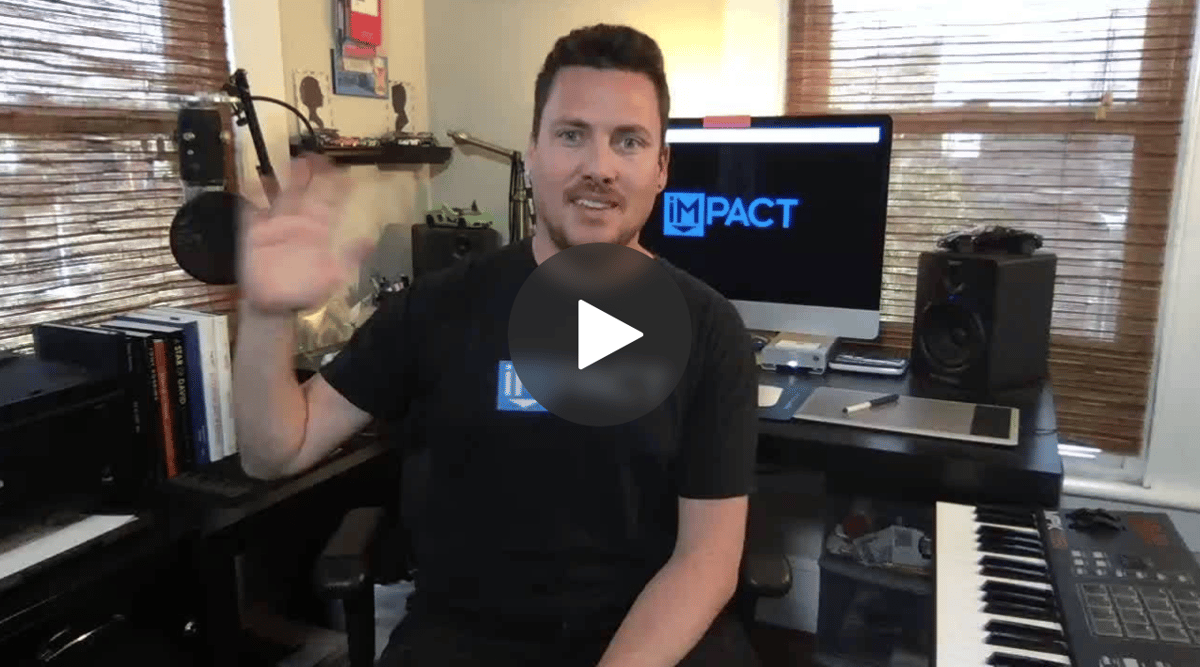 If you're a CEO, CMO, or anyone else currently sitting within the leadership tier of your organization, this message from IMPACT Creative Director Alex Winter is for you.
Join the IMPACT coaches for a deep dive on a new topic every month in our free virtual event series.
In the wake of the ongoing coronavirus pandemic, we are all dealing with a new set of unforeseen and unprecedented circumstances. Circumstances that are forcing us to make incredibly tough decisions, in some cases.
🔎 Related: See all of our coronavirus-related articles and content
Before he came to IMPACT, Alex was the owner of his own small business. So, like Marcus, he is keenly aware of the unique challenges, concerns, and (quite frankly) fears that are keeping you up at night right now.
(While I can sympathize from my own vantage point, I cannot empathize with your position, as I have never been there. I wish I could, though.)
In this light, I gave Alex a simple assignment:
Turn on your camera and tell your fellow business leaders what they need to know right now, in this moment, about how they should be looking at the future of video and their content strategy.
As he acknowledges in his video, we know you are mentally in a million places right now. (We are, too.)
Rightfully so. Your entire team is looking to you for security. For understanding. For a defined pathway of how you will get through this and out the other side, with a potential for long-term growth and success in tact.
But I urge you to take five minutes out of your day and watch his message:
Now is not the time to curl up in a ball and make fear-based choices.
Instead, seize this moment. Be that resource your audience can look to during these scary times. Capitalize on video, because it is the most powerful content medium on the planet for building trust, developing human connections, and closing more deals faster.
Resources mentioned and related insights
Join the IMPACT coaches for a deep dive on a new topic every month in our free virtual event series.
Published on March 25, 2020