I'm Living Vicariously Through You: Don't Miss These 14 Things at #INBOUND19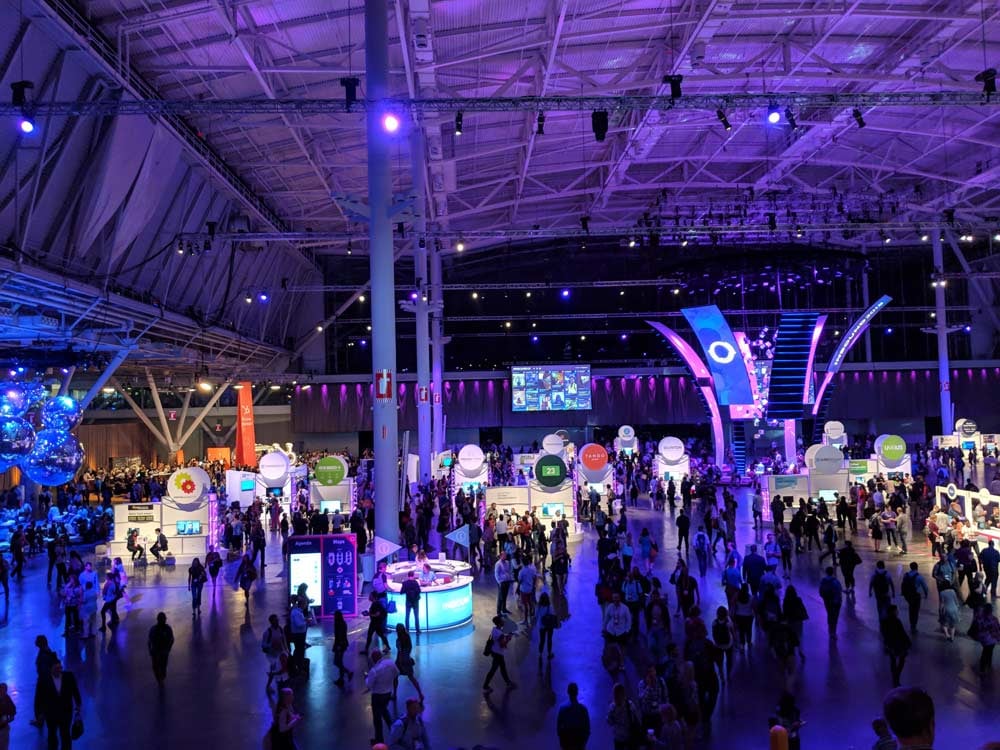 I went to my first INBOUND conference in 2013, a mere four months after joining the IMPACT team and only two months after becoming a full-time employee.
Though I was just a wee marketer and it was just a wee event compared to what it is today (I believe it was roughly 13,000 people back then), it was still just as eye-opening, inspirational, educational, and overwhelming in the best way possible.
Sadly, I won't be shipping up to Boston for INBOUND 2019 in a few weeks, but that doesn't mean I haven't kept my finger on the pulse of everything planned and don't have some serious FOMO.
So, let me live vicariously through you!
Here's what's happening at the event this year and what you cannot afford to miss.
1 - 9. The sessions
This seems like a given, but with all of the "flashier" things going on at INBOUND, it's easy to forget about the hundreds of amazing sessions it offers.
The conference is still a wonderful place to learn what's current and what's coming in the digital marketing world and to walk away with actionable insights to implement back at the office.
If I was attending, these are the sessions that would be at the top of my list:
10. Chip & Joanna Gaines
In 2019, it's hard to argue anyone has done branding and business better than Chip & Joanna Gaines.
As INBOUND explains, "what started in 2003 as a tiny home decor shop has since grown to include Magnolia Market at the Silos, Silos Baking Co., Magnolia Table, Magnolia Press, Magnolia Realty and a quarterly lifestyle magazine, Magnolia Journal, among other business ventures."
The brand has even expanded to include The Magnolia Foundation, which "provides restoration services to children and families focusing their efforts in orphan care, youth development, family housing, and community restoration."
Check out the duo for inspiration and insight into how to experience massive growth!
For our fourth year, we're bringing Website Throwdown to INBOUND at our booth in the exhibit hall, Club INBOUND.
You have the chance to place your website in front of an expert and walk away with priceless advice (and some pretty great swag too)! The advice is free (and so is the swag), but you have to sign up in advance or you'll miss out!
You can reserve your spot here for Website Throwdown!
12. The fun
From massages and indoor swings to photo booths and instagram-worthy sets , INBOUND always has a host of fun activities to enjoy when you need a little break from the sessions, want to do some team building, or maybe just want somewhere outside-of-the-box to host a meeting.
This year, there are a few new experiences being thrown into the mix including a game day sponsored by Yasso Game On Foundation! (find it on Lawn D) and a movie night.
Keep an eye out for both of these on Wednesday!
13. Brian Halligan's keynote
I can't divulge too much here, but we got a bit of a preview of Brian Halligan's talk this year at IMPACT Live 2019, and it's one of my favorites he's ever given.
Brian and Dharmesh's words are never to be missed, but this one is particularly progressive, actionable, and entertaining. Be there!
Are you an avid listener of IMPACT's The Hubcast? Here's your chance to experience that magic in person!
Join hosts Marcus Sheridan and Carina Duffy at a LIVE recording of The Hubcast with special guests Nick Bennett and Stephanie Baiocchi, as they discuss our predictions for HubSpotting in 2020 and what HubSpot users should be focusing on getting ready for the end of the year.
Let's throw down in Boston
So there you have it — fourteen things I wouldn't miss at INBOUND 2019. If you'll be in Boston for the big event, make sure to reserve your in-person Website Throwdown at the IMPACT booth in Club INBOUND, and if you check out any of the things I mentioned, tweet me with what you thought. :)
Free Assessment:
How does your sales & marketing measure up?
Take this free, 5-minute assessment and learn what you can start doing today to boost traffic, leads, and sales.