First INBOUND Speakers Announced, Issues with Omni-channel, & Restricted Access to Content [Hubcast 215]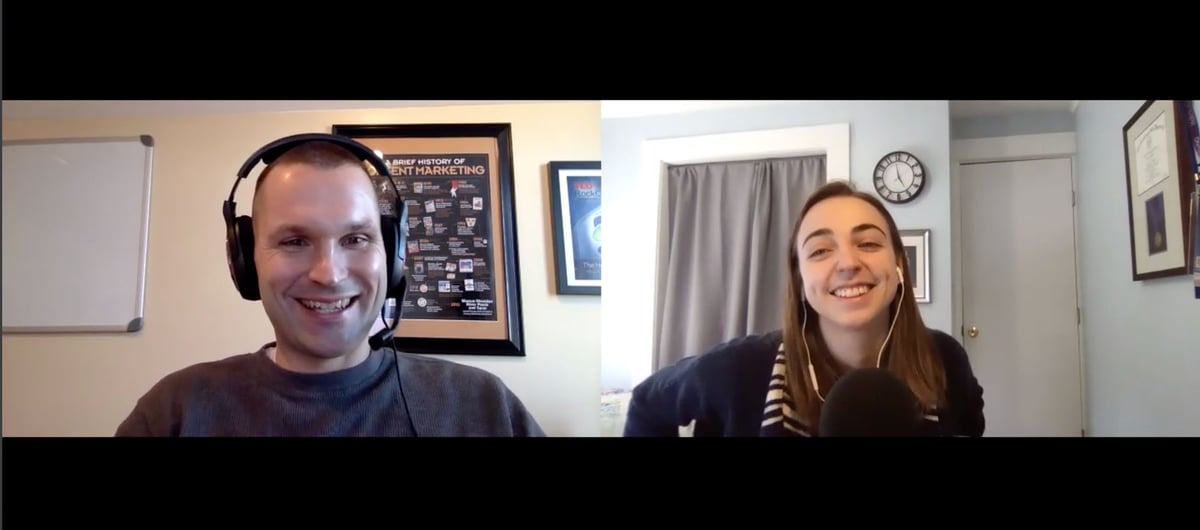 This episode of the Hubcast is brought to you by Survicate. Survicate offers a complete toolkit for customer feedback that integrates directly into HubSpot. Learn more at Survicate.com/hubcast.
The first four INBOUND speakers have been announced! Here's what they've told us:
"From the micro-budget Paranormal Activity which grossed $200 million worldwide to the much-hyped Get Out, producer Jason Blum and his company Blumhouse Productions have innovated studio filmmaking.
Hello Sunshine CEO Sarah Harden is disrupting traditional media consumption by creating content that elevates female driven stories. The two will take the Spotlight stage together to discuss the ways they're rethinking the future of media.
Author Rachel Botsman is a world-renowned expert of technology and trust, with TED talks garnering 4+ million views. Her insights will impact how you think about life, work, and how we do business.
And finally, Katie Couric – the award-winning journalist, Stand Up to Cancer co-founder, author, and entrepreneur – is coming to INBOUND. The legendary interviewer is known for her 15-year run as co-anchor of NBC's TODAY Show, and from CBS, where she became the first-ever female solo anchor of an evening newscast. Katie's recently launched media company is focused on creating value-led content around women, wellness, the environment and more."
We're overall feeling very positive about the speakers so far!
Property of the Week: Field Type Series
File
"Stores a file associated with a contact. In forms, they are used to allow visitors to upload files as part of their submission. The uploaded file's link is available from the individual's contact record. Please note that this property type is only for contact properties."
Not anything crazy here, but I feel like a lot of people don't realize this was here!
I've seen people build out full job applications with HubSpot forms, or have RFP submission forms, and this is the field type that makes it possible.
What's on Marcus' Mind
The temptation that is "Omni-channel" - should this really be what business are focusing on? Find out why we don't think so.
HubSpot Wishlist: Folders to Organize Workflows
"Similar to the new folders to organize contact list, the same organization for workflows is needed. Many of my workflows automate specific campaigns or simple administrative tasks. Many of them are related or unrelated in someway. I would love a way to better organize each workflow into a folder structure."
Thankfully this is In Planning! I've been talking to a lot of people about how to stay organized in HubSpot, and not having folders for workflows makes that tool incredibly hard to stay organized.
Our girl, Stephanie, last year did an audit of all of IMPACT's workflows and it was a mess.
This Episode's Sponsor: Survicate
Survicate is an all-in-one customer feedback software with top-notch customer support, an easy-to-use platform, and integrations with popular marketing automation tools, including HubSpot.
I was recently reading through some of Survicate's case studies, and one in particular stuck out to me - it's a company called Logojoy.
They used Survicate to send out surveys to find out what stops new users from purchasing a logo from them, and then enrolled survey respondents into relevant email workflows.
Think: if a business responds that they're just starting out, they get enrolled into a campaign that sends them educational content related to making the first steps for their business.
In the end, they ended up seeing $25 of revenue for every dollar they spent on Survicate. How crazy is that?!
Learn more and try it for FREE at Survicate.com/Hubcast, and get 30% off for 3 months of the Professional plan (the most popular choice among HubSpot users).
HubSpot Updates
Require SSO to Log Into Your Account & Log in with SSO on Mobile
"With today's update, you can now require that every login goes through SSO.
As an added bonus, the mobile app now supports SSO for login, so you can now take advantage the convenience and security of SSO on all devices, no matter where you are."
(Single Sign-On is Enterprise only!)
Two Updates to Workflow History for Clear Visibility into Your Workflow Actions
"The workflow history page in deal, ticket, company, and quote workflows now has two new features to help you understand your workflows better:
A column with information on the specific action corresponding to each event

A new filter for the workflow events by action type."
Automatically Link Back To Your Pillar Page With The New Pillar Module
"You'll now find a new 'Pillar Module' within the marketplace that can be added to your templates. This module will automatically add the correct pillar page link with the right anchor text to your landing pages or blog posts within HubSpot -- no manual linking required."
This is cool, but I don't think it should replace organically linking within your content.
Restrict Blog Access with CMS Memberships
"Within Blog settings, navigate to the Control Audience Access section and toggle the option for "This is a private blog…" It's important to note that in order to enable this feature, the user doing so must have publishing access in the account."
(This is also an Enterprise-only feature) Essentially what you can do here is make an entire blog private, and restrict access only to users who are on a specific HubSpot list.
Social Engagement & Like Metrics for Ads
"To help you stay on top of these changes on the networks, all users of HubSpot's ads tools now have the ability to add 'Likes' and 'Engagement' metrics to their ads reporting tables. These metrics will populate for relevant Facebook and LinkedIn Ads, giving you insight into the on-platform engagement these ads are creating."
Yay! Just go to the Ads tool > Edit Columns and select Likes and/or Engagements!
Until Next Time
If you're listening on iTunes - head on over and leave us a review! We love hearing your feedback, so feel free to leave some in the comments, or shoot me an email at cduffy@impactplus.com!
Until next time. This is Carina Duffy & Marcus Sheridan saying to you, go out into the world and do some happy HubSpotting!
Free Assessment:
How does your inbound marketing measure up?
Take this free, 5-minute assessment and learn what you can start doing today to boost traffic, leads, and sales.
Get Started
Free Assessment:
How does your inbound marketing measure up?
Take this free, 5-minute assessment and learn what you can start doing today to boost traffic, leads, and sales.
Published on February 28, 2019