The perfect brew: 3 wicked 2019 Halloween marketing campaigns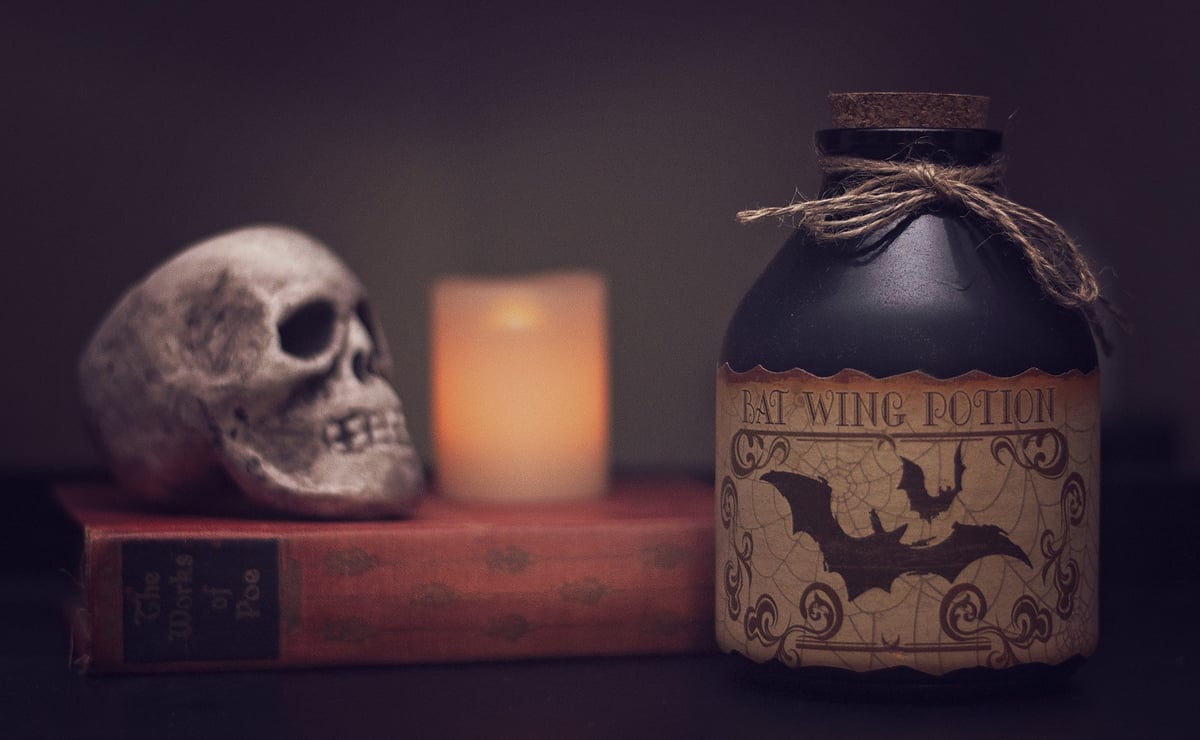 I'm sure you've seen the past few weeks — Stores, media, and ads are filled with holiday-themed loot and enticing deals to move product off the shelves. As we head into Q4, businesses are hoping to end the year strong, especially those that serve holiday shoppers.
In fact, did you know that the Halloween retail industry is projected to hit $8.8 billion this year?
According to the National Retail Federation's annual survey on Halloween shopping trends, consumers say they expect to spend an average of $86.27 on the festivity (including $3.2 billion on costumes, $2.7 billion on decorations, $2.6 billion on candy and more.)
And while Halloween is just the beginning of the fall and holiday seasonal sale and e-commerce promo frenzy, for many, it can be the most fun to watch unfold.
From catchy taglines and hashtags to influencer marketing and co-branded campaigns, holiday marketing is all about getting in front of your audience and creating an experience that helps your product stand out amongst a sea of ghouls to impress and influence Q4 numbers.
So, who is winning at this year's game of witchcraft and wizardry?
Below we've highlighted a handful of frightfully clever and inspiring campaigns that have gone viral and caught attention for their creativity.
Enter if you dare...
1. Zombie SKITTLES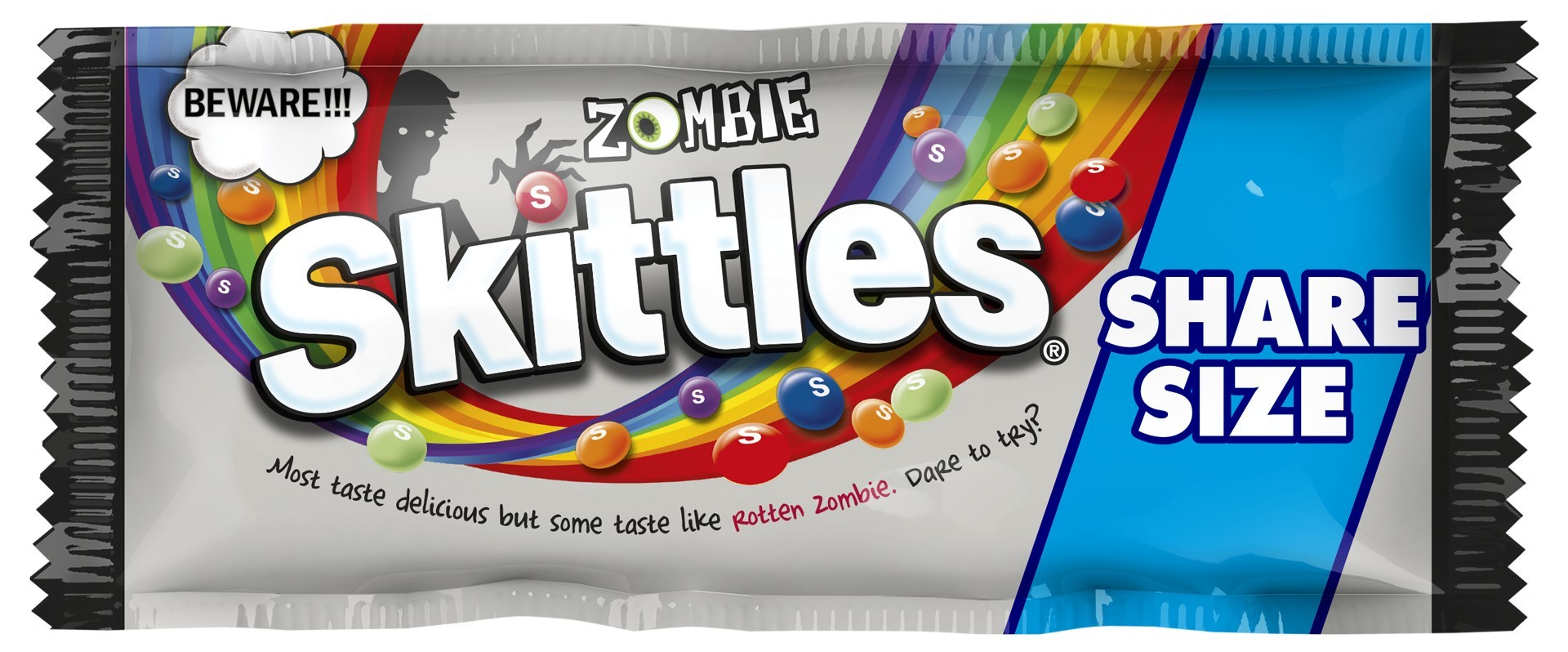 At the top of our list is a truly scary experiential campaign from Mars, Incorporated.
In July, SKITTLES announced the impending U.S. release of Zombie SKITTLES for Halloween 2019.
What makes this pack different from the rest? Its disgusting, "rotten" flavor — seriously.
Special edition Zombie SKITTLES features five harmless, fruity flavors: Petrifying Citrus Punch, Mummified Melon, Boogeyman Blackberry, Chilling Black Cherry, and Blood Red Berry, but it also includes a flavor in disguise - the rotten zombie. There's no way to identify the zombie at the surface-level, so you'll have to try out each piece of candy until you uncover the potent sleeper.
Those who dare to try them run the risk (or have the opportunity) to taste the rotten zombie, and are encouraged to share their experience as part of the #DareTheRainbow Challenge.
This campaign is all about shock value and curiosity, creating a social wave of grossed out SKITTLES® consumers.
If you're up for the challenge, grab a pack, some friends and record them tasting their way through the Zombie SKITTLES. Share it to Instagram using #DareTheRainbow and @skittles handle.
Bonus Content: SKITTLES also released its first TV spot in five years, putting a hilarious spin on a witch luring a teen into her home with the promise of candy. Check out the "Annoy the rainbow. Taste the rainbow." ad here.
2. UNICEF Halloween Heroes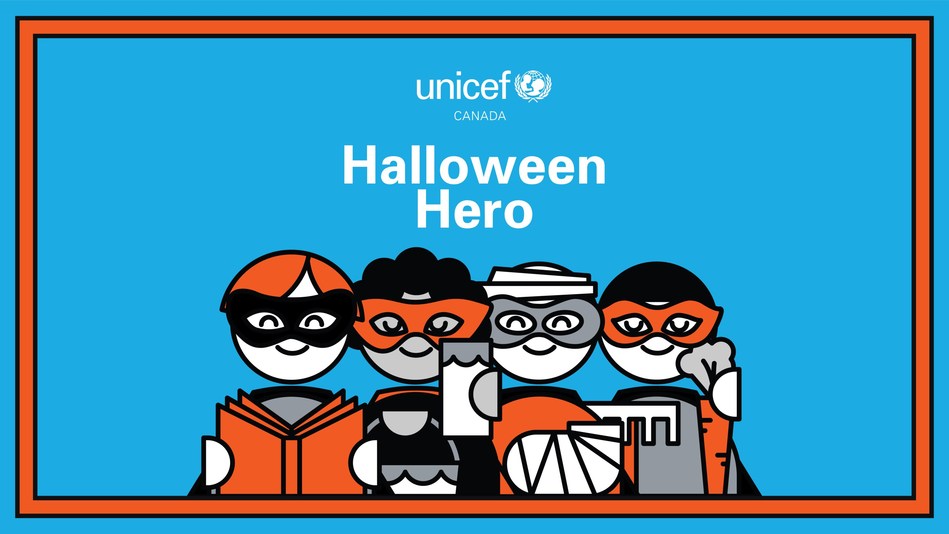 This year, UNICEF Canada launched a throwback to its charitable traditions with UNICEF Halloween Heroes, a digital fundraising campaign specifically for children.
As stated in the official press release, prior to its recent 13-year absence, collecting coins for UNICEF was just as much a part of the Halloween tradition as trick-or-treating for candy.
It gave many young Canadians their first exposure to charity and a unique opportunity to give back. So UNICEF decided to design a new digital version to re-invigorate young supporters.
At the forefront of the campaign are the four characters that appear on the organization's orange box representing the pillars of UNICEF: to provide safe water, nutrition, education and health to the world's most vulnerable children.
Through a personal fundraising page, young philanthropists select a Halloween Hero they'd like to represent (or all four) and donate their fundraising dollars to.
Then, friends and family can sponsor them and their efforts to support UNICEF's mission.
Once their fundraising goal has been reached, participants are inducted into the Hall of Heroes and awarded the Hero's Crest.
"Halloween Heroes is built on a very powerful idea ­­– kids defending the rights of other kids to grow up happy and healthy," said David Morley, President and CEO of UNICEF Canada.
"By giving kids the ability to choose what they are fundraising for, it also allows UNICEF to educate them about global challenges and show them that they have the power to do something about it."
Everyone wins in this campaign!
Young Canadians who participate get to learn about the value of money, helping others, and the reward and responsibility of working toward a goal.
The true reward is serving those who are touched by UNICEF's work — underprivileged children across the world in more than 190 countries and territories and the company has created a to increase brand awareness and grow a new generation of supporters.
3. Lunar Beauty Moon Spell Collection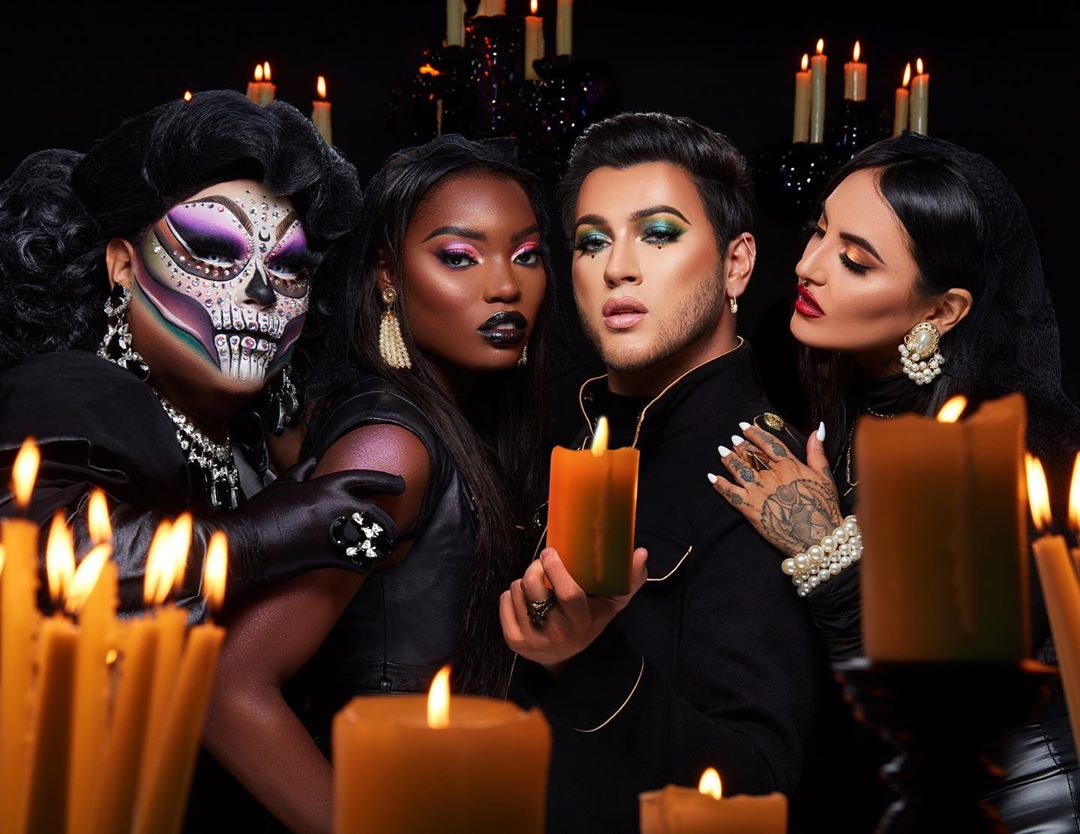 Another fantastic nostalgic campaign is the Lunar Beauty Moon Spell Collection, which pays homage to our favorite witches from 1990s' pop culture.
Full of bright and bold colors, the Moon Spell collection creates a dramatic palette fit for the Charmed sisters, Nancy from The Craft, and (my personal favorites) the Hocus Pocus' Sanderson Sisters.
Beyond the overall aesthetic appeal of the product and marketing imagery, the campaign did a stellar job building momentum and teasers leading up to the ultimate launch.
All of the delightful details were unveiled in September by YouTube beauty guru Manny "MUA" Gutierrez before the full line was released on October 4.
And while early promo helped generate initial buzz around the product launch, Lunar sunk its teeth in for the real win by leveraging a social media influencer as part of the campaign execution.
Instead of hearing about and seeing the products from a big brand, consumers who follow and trust Manny MUA watched his online application tutorial in anticipation, learning about how to use the makeup as part of their costumes or general makeup routine.
What stand-alone makeup brand could get viewers to watch a 27-minute video on their latest line? Unless you're Kylie Jenner, none.
This co-branded approach through a social influencer killed it for Lunar Beauty. See what we did there?
Happy hauntings, holiday marketers!
Looking for other examples of awesome Halloween campaigns? Check out this running list of incredibly creepy campaign concepts featured on Adweek.
But as we turn the page on October 31, the real holiday advertising and marketing begins!
This hallowed week just scratches the surface for what's to come in the remainder of the 2019 holiday season. If you're in retail, e-commerce or a seasonal business, then you're probably in the thick of planning for Thanksgiving, Black Friday, Christmas, Boxing Day, etc.
Where will you pull your holiday campaign inspiration from? Hopefully, it's not a nightmare...
Free Assessment:
How does your sales & marketing measure up?
Take this free, 5-minute assessment and learn what you can start doing today to boost traffic, leads, and sales.