How to Improve Your HubSpot Marketing Grade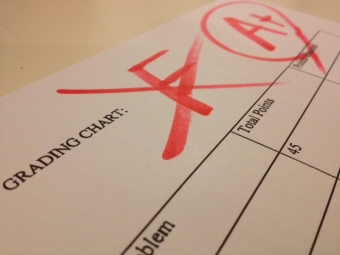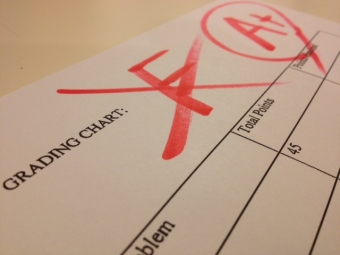 HubSpot has routinely turned the marketing industry upside-down and changed the way we do things.
Marketers and business owners alike have much more control over their marketing campaigns and have the ability to make the adjustments on the fly to change in order to meet goals and achieve results.
Take HubSpot's marketing grader for instance. Not only does it inform you of your own marketing grade and how it compares to your competitors, but it also provides actionable advice on how to improve your grade, and as a result, your marketing campaign.
However, many of the prospects we engage with who are also HubSpot usersoften have a hard time finding the time or resources to make the improvements necessary to improve their HubSpot marketing grade. We put together this blog to offer a guide for understanding your HubSpot marketing grade and also making the adjustments necessary to improve it.
If you're interested in learning more about turning these tips into actual results, be sure to check out our free ebook, "The Essential Guide for Mastering HubSpot."
Understanding your HubSpot Marketing Grade
So first things first; how do you find your HubSpot marketing grade?
By clicking on the 'reports' tab on your HubSpot dashboard, choose the competitors page on the drop down menu. From there, you'll be taken to the competitor analysis page, which measures your marketing grade against the competitors that you've manually entered. (If you haven't done this yet, do it! It's a great way of staying ahead of the competition.
Find your company on this page (shown below), and click on it. From there, you'll be taken to the HubSpot marketing grader.
Here's where you can view how your grade was formulated. Your grade is broken up into three categories:
Top of the Funnel
Middle of the Funnel
Analytics
So what's taken into consideration when measuring these three aspects of your website? You didn't think I'd leave that out, did you?
Top of the Funnel
Blogging
Do you have one?
Is it being shared on social media?
Are you publishing content consistently?
Is it easy to find? Easy to share?
Takeaway: If you're not blogging, you're missing out on a valuable source of traffic and opportunities to rank higher in search engines. Another great way to drive traffic back to your website? Share all of your valuable insight through social media. Last spring, Google changed its algorithm to value fresh, consistent content. So if you're publishing consistently, you'll drastically improve your search engine rankings and enable your target audience to find you easier.
SEO
How many pages do you have indexed in search engines?
Do all of your images have alt tags?
Do you have unique page ranks?
A good mozRank?
Any authoritative inbound links to your website?https://bit.ly/Xc0Nti
Takeaway: Going back to the content, the more you're creating, the more pages you'll have indexed in the search engines, ensuring higher search rankings. Be sure all of your site content is optimized using SEO best practices, including keyword research and analysis, to including alt tags for all images. Once your SEO is strong, everything else will fall into place.
Check out our free ebook "How an Inbound Marketing Agency Does SEO" for the help you need to improve your websites visibility.
Mobile
Do you have a mobile version of your website?
Mobile optimized?
Takeaway: With more and more consumers using mobile devices such as phones and tablets to conduct product research and make purchases, it's critical that your website is optimized for mobile. This is no longer a luxury, as mobile consumers will soon outnumber desktop consumers.
Social
Are you on Twitter?
Are people retweeting your content?
How consistently are you tweeting?
How many Facebook fans do you have?
Takeaway: First, determine which social media platforms are right for your company. Social media provides a free resource for engaging with your target audience as well as acts as a traffic driving vehicle. It's extremely powerful, and extremely silly if you haven't implemented a social media strategy for your business yet.
Take a look at 44 Incredible Social Media Stats: The Newest Data to Help Plan your Strategy to get started in identifying where you should allocate your time and resources.
Middle of the Funnel
General
Are you using landing pages with forms to convert leads?
Using marketing automation software?
Takeaway: Give your website visitors some direction! Provide them with valuable resources such as ebooks and whitepapers that they can downloaded in exchange for their contact information. Using marketing automation software, you can then automate emails, social media, and other marketing initiatives to market to these leads and help push them further down the sales funnel. The first step is developing attractive offers that appeal to your target audience.
Blogging
Are any of your blogs linking to landing pages?
Is it easy for readers to subscribe?
Are you promoting your social media presence through your blog?
Takeaway: By publishing fresh content consistently, you're also creating the opportunity to link to your landing pages on a daily basis. You should also feature a subscription form on the sidebar of your blog, and even on your homepage, to easily allow visitors to subscribe.
Social
Linking to your social media accounts on your homepage?
Are people replying to your tweets?
Is your company being mentioned by others on Twitter?
Are any of your tweets linking to landing pages?
Takeaway: Including social sharing buttons on your website as well as your blogs and premium content directs your website visitors to hopefully connect with you through social media. As stated earlier, a social media following is valuable in the sense that they can share your content and consistently engage with your brand and website.
Analytics
Are you using HubSpot and Google Analytics to measure your website?
How many unique visitors do you have per month?
How do your results compare to competitors?
How to Improve Your HubSpot Marketing Grade
The best thing about the marketing grader is it clearly lays out the adjustments you need to make in order to improve your grade. You'll quickly see what's working (shown below):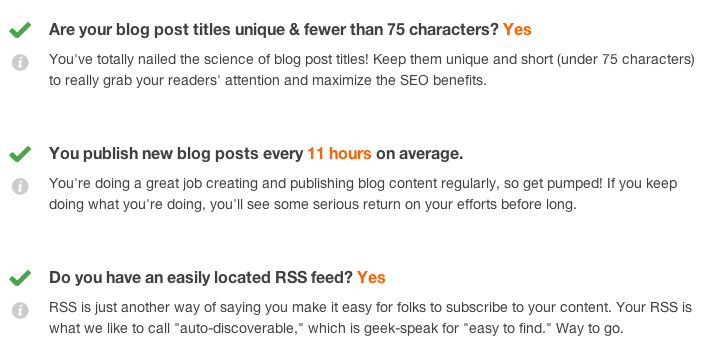 And what's not working (and why):

What's Next?
Get your grade! It's important to fully understand how your marketing is performing, and more importantly, what you can be doing to make improvements or change the course if it looks like you're headed for rocky waters.
Also, check out our Essential Guide for Mastering HubSpot for more expert tips on getting the most out of the software to ensure a powerful campaign.
Free Assessment:
How does your inbound marketing measure up?
Take this free, 5-minute assessment and learn what you can start doing today to boost traffic, leads, and sales.
Get Started
Free Assessment:
How does your inbound marketing measure up?
Take this free, 5-minute assessment and learn what you can start doing today to boost traffic, leads, and sales.
Published on December 13, 2012