How You Can Generate More Referral Traffic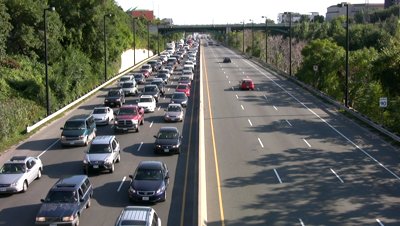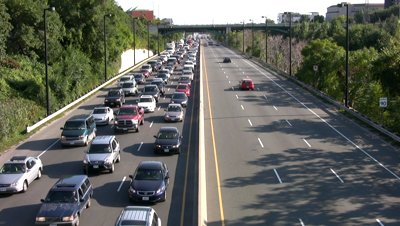 Do know where most of your websites traffic is coming from? Is the source of your traffic organic, direct, through social media or even referrals?
Your websites traffic is most likely coming from all four of those sources, possibly even from others like paid search and email marketing.
Hopefully, all of your referral traffic isn't just coming from one place or site.
Before you start to generate more referral traffic, you need to understand what referral traffic is and where its coming from.
What is Referral Traffic?
The definition of referral traffic at times can be fairly vague. Referral traffic is simply defined as any visitors coming to your site directly from any links that were placed on other sites, rather than directly or from search engines. Now that you know what referral traffic is, you might be wondering where you can generate more.
You can obtain referral traffic from:
There are several reasons why you might need more referral traffic. Did you know that referral traffic is actually a really good indicator of your brands popularity? The more referral traffic your site sees,the more engagement and impact your brand has on your consumers. Which will help you gain a better understanding of how many people are sharing your content and linking to it. Besides helping your company determine their popularity, referral traffic is also a useful source for natural backlinks to your site and content.
Did you know that referral traffic can increase the page rank of your blog, which boosts your rank in Google search results. High rankings in Google are coveted, as being listed on the first page of a search can lead to many more clicks than if your site showed up on the fourth or fifth page of search results. Referral traffic is also important because it provides a steady source of traffic outside of search engine hits, driving targeted visitors to your website, which may increase revenues as they are more likely to purchase a subscription or buy your product, compared to a person who finds your site at random may find it has nothing to do with what he or she was looking for.
4 Ways to Generate More Referral Traffic
Create Content People Love
We cannot say this enough, no one will want to share or even link to your site if you aren't creating content that people LOVE. Not really sure how to create content your visitors will love.
Consider implementing the following elements when writing your content:
Show the personality of the company, as well as yours (as the writer)
Publish content regularly
In order for you and your company to create content that people will love, you might want to think of it as a three step process that includes content, the right people and timing.
You don't want to be creating boring and unrelated content, you want to develop content that has context. You can add context to your content by adding personalized messages and making sure that your content is being read by the correct persona. You wouldn't want to send a lead or prospect content thats unrelated to their areas of interest.Did you know that personalized emails actually received a 14% increase in click through rates over an email that wasn't personalized.
Are you segmenting your content to better target your audience? If you know who your audience is you can develop content that is within their interests. Besides just writing how that grabs peoples attention, you want to make sure that your content is relevant and timely. If your thinking about writing a post about Google+ increasing the size of their cover photo, you missed that boat. That information is no longer relevant. If the timing isn't correct, there is no point sending out something that is out dated.
Content people will want to share include:
Share Content Online
One of the easiest ways to generate referral traffic is by sharing your content on social media platforms like YouTube, SlideShare, Twitter, LinkedIn, StumbleUpon, Facebook, Pinterest, and so many more.
What type of content do your fans and followers tend to share the most? Blog articles? Infographics? Webinars or videos? Identifying which format resonates the most with your target audience, telling you how users prefer to digest your content. By using those social media platforms, they enable you to spread your content across the web, helping you generate more traffic to your site. If you aren't sure which format works best for your target audience, consider publishing your content in multiple formats such as video, visual and text. In a study by Tynt, copy & paste comprises 82% of all content sharing, 4.5x more than share buttons.
Consider sharing your content on:
Utilize On-Page SEO
When I say SEO, I'm not talking about creating links on hundreds of local directories. I'm talking about developing a keyword strategy, titles that grab readers attention and optimizing your meta descriptions. Not only will on-page SEO increase the chances of someone stumbling across your content, but it will give the reader a better indication of what your content is about.
A carefully thought-out keyword strategy is an essential part of search engine optimization. Because the first step in getting found organically is optimizing your website for the keywords people are using to find your products/services, choosing the right keywords is critical to people finding your content and, ultimately, generating inbound links. People won't be able to link to your content if they cannot find it.
The titles of your blog articles also play a key role in increasing the number of people that will click on your content. Who will want to click on an article that is unrelated to their search or isn't spelled correctly? Probably not most people. Trying to make the titles of your articles interesting and engaging, don't be afraid to grab the attention of readers by using a title like, Is your Blog a Snore or a Score?
Meta descriptions. What page on your site doesn't have one? They're everywhere and they're also a great way to tell people what your page is about. Your meta description also shows up when someone shares your content. When you add a link to Facebook a little display box appears, showing the title of the article your sharing as well as its meta description telling people what its about. Once people know what it is, they will want to read it and share it with their network.
Social Networking
Social media and social networking is pretty much taking over the lives of well everyone. On average, we spend about 7 hours a month on social networking, spending time on a number of different social media platforms. I don't know about you but that is a lot of time. Connecting with people on social networks such as FaceBook, LinkedIn and Twitter can help drive much needed traffic to your site. One way that you can help refer people to your site is by answering questions on LinkedIn. For example, when answering a question on LinkedIn, you can leave a link to related information that will bring those people back to your site.
Free Assessment:
How does your sales & marketing measure up?
Take this free, 5-minute assessment and learn what you can start doing today to boost traffic, leads, and sales.