Hubcast 105: Google Adwords, HubSpot Deal Properties, & Sales Teams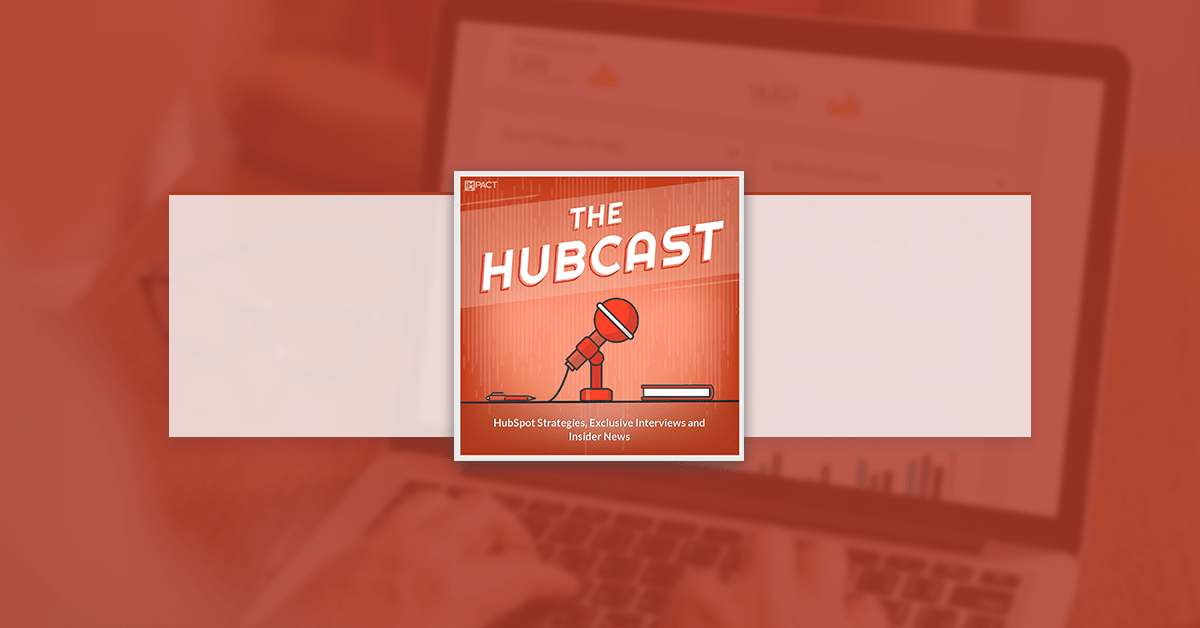 This episode of the Hubcast has been brought to you by our awesome sponsor AHREFS.
#Inbound16 Event
TENNIS CHAMP SERENA WILLIAMS IS COMING TO INBOUND
Serena Williams is one of the world's greatest athletes in the world and a fashion and pop culture icon to boot. She has 22 Grand Slam titles, over a dozen magazine covers, and millions of social media followers to her name. Now, fresh off her seventh Wimbledon win (not to mention an appearance in Beyoncé's "Sorry" video), we all get to see her at #INBOUND16 where she will share her remarkable story of success on and off the court.
Live Hubcast & Fireside Chat
Make sure you join us at the Aloft Hotel for the Live recording of the Hubcast on November 9 at 9:00pm.
Also, on November 10 we will be doing a "Fireside chat." The fireside chat will start at 9:30/10:00 after Inbound rocks.
Free Hubcast Shirt
Get your free Hubcast t-shirt by emailing george@thesaleslion.com. We have about 5 shirts left, so act fast.
Check out the Geofilter! If you are not following us on Snapchat yet, make sure you do. @georgebthomas & @marcussheridan1

HubSpot Strategy
Adwords Are not The Devil
A lot of marketers are ride or die when it comes to evergreen content. With the new HubSpot Ads tool, and more saturation of content within certain industries, should inbound marketers stop rebuking Adwords?
Some Helpful Articles:
#OneThing
We would love to hear from our community. If you have a #onething to share with the Hubcast community, simply email me at george@thesaleslion.com
HubSpot Wish List
Deal Properties as Personalization Tokens
Some properties are meant to be with the deals we create. Some companies might have need to email information about a deal when it is closed and won.
It would be great if deal properties were selectable personalization tokens. But currently, they're not. You have contact properties and company properties, but that's it.
There is a hack to make this happen, but it is super unnecessary. If you think that deal properties should be personalization tokens then go …
On a side note, I also held my head out the window with a hanger and tin foil at the end while holding a lucky rabbit's foot to make this hack work.
If you're looking for the best tool for tracking your website's backlinks, keywords and seeing what your competitors are up to, then you'll want to check out our awesome sponsor AHREFS.
HubSpot Tips & Tricks
This week I decided that the wish list item might take awhile to come to fruition. So, I set out on a trek to hack the system and created a workaround.
This week's tip & trick is:
How to use deal properties as personalization tokens in your HubSpot email tool
HubSpot Tweets of the Week
@HubSpot has by far the greatest customer service of any marketing platform we use in house. Thanks for everything you do! #hubspotting

— Megan (@M_Newnham) August 10, 2016
I'm going to #INBOUND16 but it feels like Disney World! pic.twitter.com/5qnTDCjVEN

— Caileen Kehayas (@caileenisnice) August 16, 2016
Question Of The Week
Should Sales Teams Be Required to Participate in Digital Marketing Efforts?
One of the things that keeps coming up over and over during the HubSpot Intensive Training Workshops is sales involvement and assignment selling, or, should I say, the lack of both.
Make sure you are getting the show notes in your inbox. Go to thesaleslion.com/hubcast and sign up today.
This episode of the Hubcast has been brought to you by our awesome sponsor AHREFS.
Free Assessment:
How does your sales & marketing measure up?
Take this free, 5-minute assessment and learn what you can start doing today to boost traffic, leads, and sales.