Hubcast 11: Integrating Wistia, CRM Templates, New Navigation, & Drunk with Marketing Power!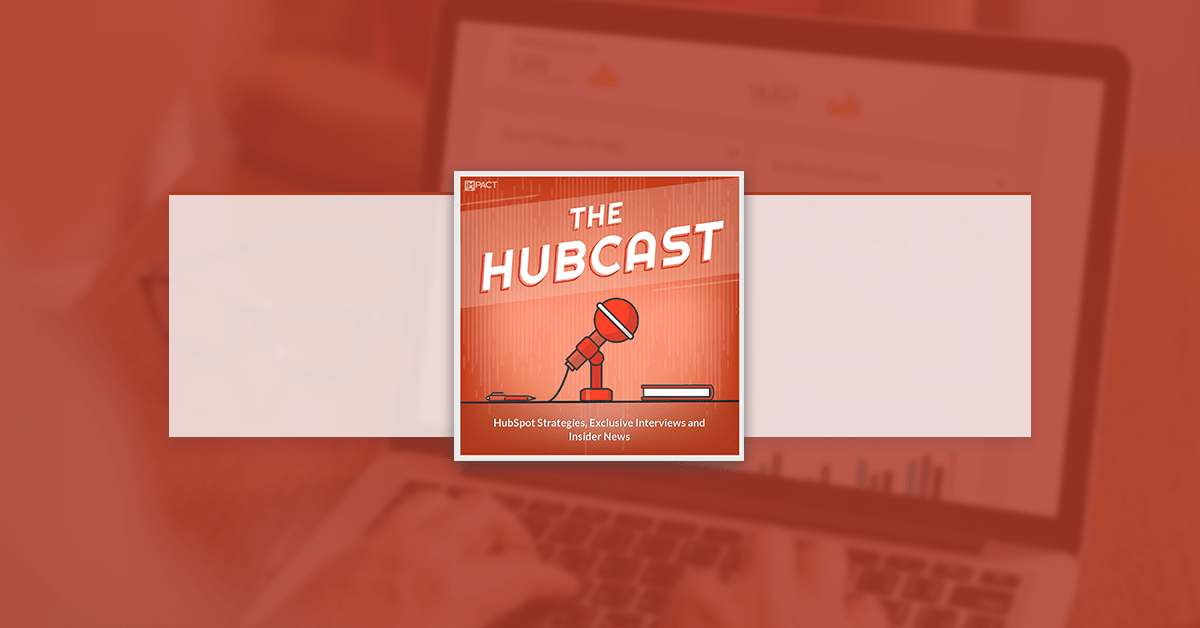 Welcome back to The Hubcast folks! As mentioned last week, this will be a weekly podcast all about HubSpot news, tips, and tricks. Please also note the extensive show notes below including some new HubSpot video tutorials created by George Thomas.
Show Notes:
HubSpot Strategy
In this weeks strategy section we talk more about Wistia and HubSpot. We share some actionable tactics such as assignment selling as well as explain what some of your video analytics might mean. We also riff on how cool it is to see a Wistia heat map right in your HubSpot contact timeline.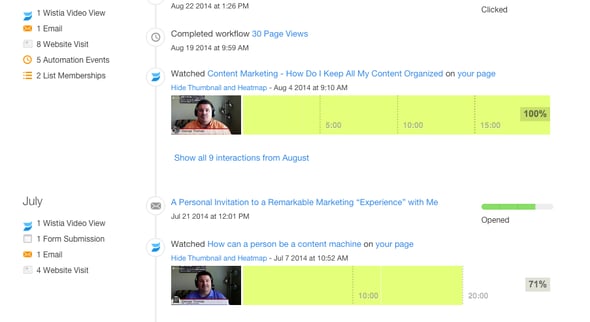 HubSpot Tips & Tricks
This week I dive head first into the hubSpot CRM. We talk about how cool it is to use the new CRM and then show you two things that you might need to know how to do that are not the easiest things to figure out in the CRM.
1. How to add images to your HubSpot CRM emails.
2. How to create HubSpot CRM templates
Here is a blast from the past from Marcus THE POOL GUY Sheridan.
HubSpot Wishlist
This week seems to be a HubSpot CRM heavy episode. Todays wishlist items are both form the sales side of the tool.
HubSpot it would b great if we were able to add PDF and other files to emails sent through CRM. If this is in there, we can not find it? Also it would be great to have the ability to BCC and or CC from the CRM. Savvy marketers are trying to stay in their CRM and be more productive.
HubSpot Updates
Coming Soon: Opt-in for the New Navigation and Settings Screen
You'll soon see an option to opt-in to the new HubSpot navigation and settings screen. WARNING! Once you opt-in to the new navigation, there is no way to revert back so you should make sure your full team is comfortable with it before doing so.
Note: If you are a new customer or recently added the HubSpot CRM or Tally, you will already have the new navigation and won't need to opt-in.
A Breakdown of the New Navigation
HubSpot has streamlined the navigation and settings screen to make room for new tools and make moving around HubSpot much easier for you.
Easily switch between products.
If you have multiple HubSpot products, you'll see this dropdown.

Search for Apps, Contacts, Campaigns or Content.
A speedy search functionality has been made more visible in the nav bar to help you quickly move to the app, contact, campaign or content you want.

Consolidated resources and notifications.
You'll be able to see the academy, ideas, support requests and other educational resources under the graduation cap in the far right. You'll also notice the notification center and your main account settings right next to that.

Cool HubSpot & Inbound Tweets
GUYS @HubSpot put visit totals on top of the sources graph. #BestSurpriseEver YAY all I needed in life. #HubSpotting

— Juli Durante (@realjulid) September 30, 2014
I am drunk with marketing power! @sidekick Truly - this app is addictive! @HubSpot #hubspotting — Rebecca Graves (@rhgraves65) October 1, 2014
HubSpot Question of the Week
Jane asks: Marcus, you talk a lot about getting buy-in. What are the quickest things I can do right now, to make in roads with my sales team? Where else can you find the Hubcast Podcast:
Free Assessment:
How does your inbound marketing measure up?
Take this free, 5-minute assessment and learn what you can start doing today to boost traffic, leads, and sales.
Get Started
Free Assessment:
How does your inbound marketing measure up?
Take this free, 5-minute assessment and learn what you can start doing today to boost traffic, leads, and sales.
Published on October 9, 2014