Hubcast 126: Parent-Child, Push Notifications, and Teaching Video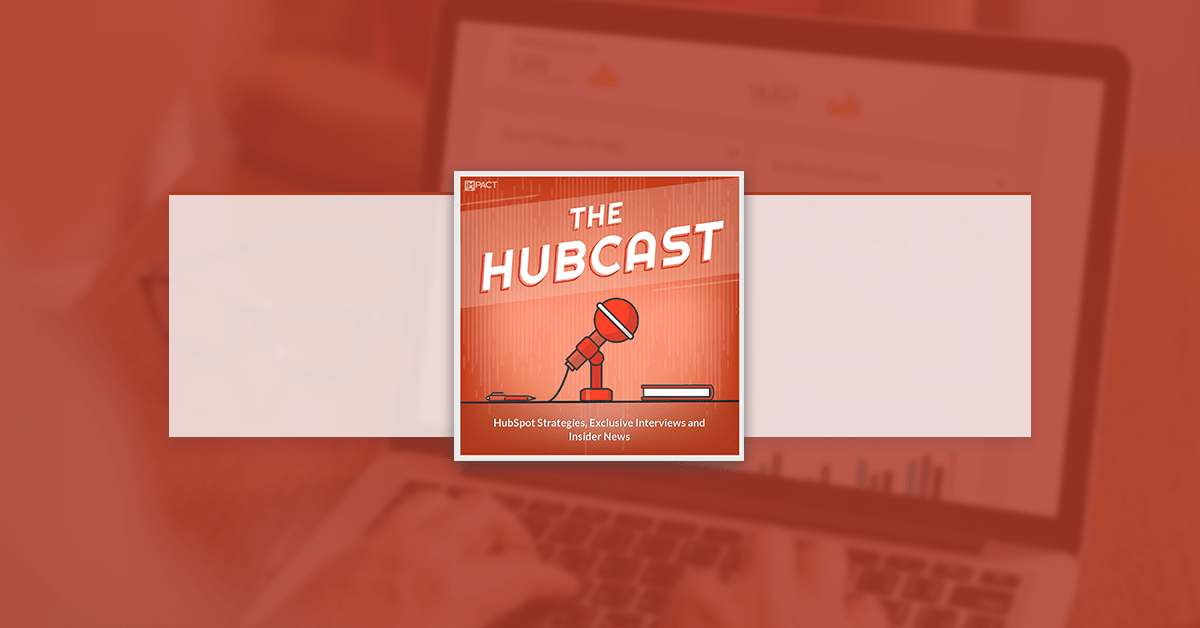 Do you want to learn how to do web push notifications in HubSpot?
Listen to learn.
HubSpot Strategy
What are Web Push Notifications?
Web push notifications are short messages delivered within a web browser to website visitors who opt in to receiving notifications. They are supported by modern versions of Chrome, Firefox, and Safari. That means that significantly more than half of all web users are eligible to opt-in and start receiving web push notifications from your website.
Web push notifications work in two steps.
Step 1: website visitors opt-in to receiving notifications.
When a visitor reaches a site that uses web push notifications they'll be prompted to allow notifications.
How can you implement push notifications?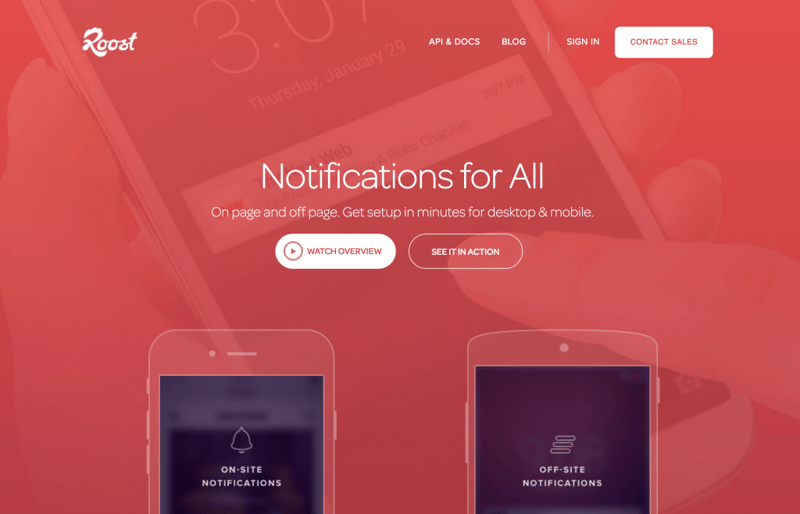 https://goroost.com
Wordpress plugin: https://wordpress.org/plugins/roost-for-bloggers
Step 2: the website sends out a notification.
Notifications are delivered immediately (or according to the schedule defined by the sender) to all users whose browsers are open at the time the notification is sent. Users who do not currently have a browser open will see the notification the next time they open their browser.
Pros: Push Notifications Excel at Delivering
1. Time-bound messages
2. Content updates
3. Requests for user feedback
Time-Bound Messages
A time-bound message is a message that will be most useful when received within a small time window. While push notifications don't guarantee a timely delivery — they're only delivered when the user's browser is open — on average, they do provide much faster delivery than email. This makes them ideal for time-bound messages such as:
Content Updates
Content updates are messages letting your site's readership know that new content is available. We use push notifications on this blog to update our readers whenever a new post is published. This is similar to the idea of using an email newsletter to alert your readers when new content is available, but the response rate to push notifications is often much better than the response rate to email newsletters.
User Feedback Requests
You wouldn't want to send feedback requests as frequently as time-bound messages or content updates, but they are still worth mentioning. Since users that receive push notifications are generally regular visitors to your site, they represent an excellent group which you can ask for feedback by linking a survey or poll to a push notification.
Cons: web push notifications
Web push notifications are only delivered once, and once they've been delivered they cannot be recovered. This makes them a poor delivery method for messages that the receiver may want to save or view more than once. Email, on the other hand, is a great delivery method for information that the receiver may need to access multiple times.
HubCast Sponsor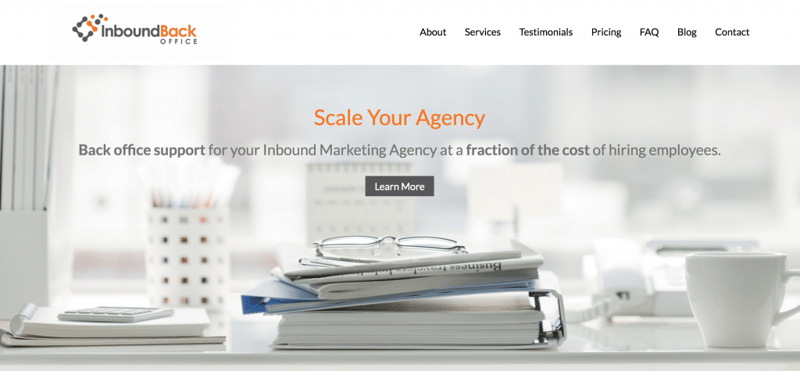 We believe getting administrative support shouldn't be complicated. And they really know HubSpot.
Their team includes marketing specialists that focus on things like:
*Scheduling and calendar management
Social media management and advertising
PPC management
Content development
Inbound sales support
Project management
Billing and collections
HubSpot setup and maintenance
WordPress support and maintenance
Graphic design
And more.
Wouldn't it be nice to have an on-demand team of inbound-certified VAs that you can call on when you need extra help?
Would it be even better if they knew HubSpot and the inbound methodology?
That's Inbound Back Office.
Augment your team, save money and expand your resources. Visit InboundBackOffice.com to schedule a free discovery call.
Mention The Hubcast during their discovery call to get a $100 credit toward our services
HubSpot Updates
Parent-Child Relationships in HubSpot CRM
If you sell B2B, the organizations you sell to can be complex and multi-tiered. But managing and understanding your relationship with them shouldn't be. With today's update, you can now relate two companies to each other in HubSpot CRM, "parent-child" style. Whether you work with franchises, distributors, school branches, or anything else, the new function enables you to navigate between related companies quickly and easily, saving you time and unnecessary headache.
How it works
Navigate to any company in HubSpot CRM that you'd like to relate to another company. Within the company record, scroll down to the "Related Companies" card.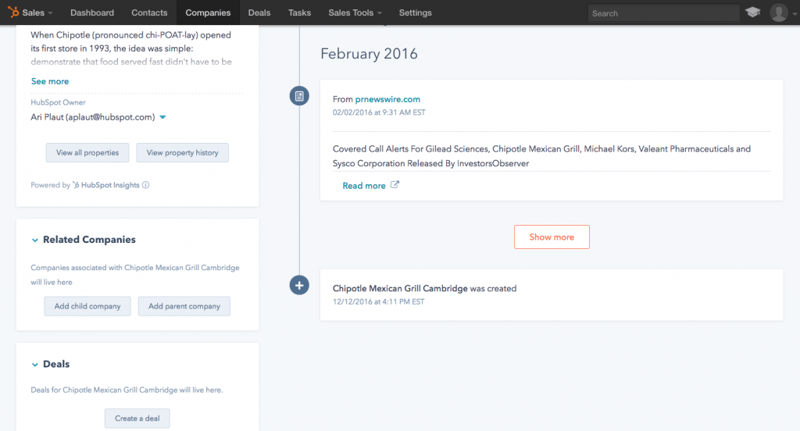 Choose to add a child company or a parent company, then search for and select the company you want to associate.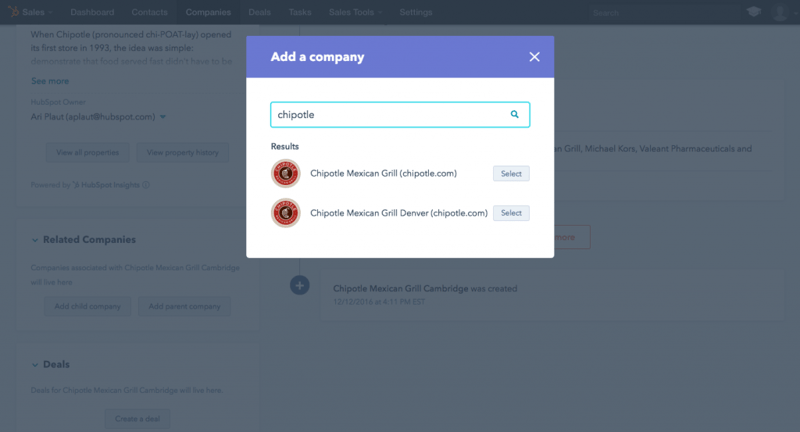 Once you've saved the association, you'll see the relationship in the "Related Companies" card on your company record.
If you've added a parent company, you'll have a link to the parent company and the ability to quickly see the other child companies of that same organization.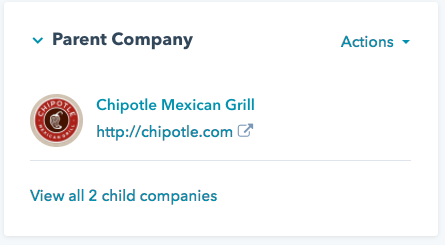 If you've added a child company, you'll see links to the other child companies, with the ability to add another child company as well.
FAQs
How many levels of parent-child can be implemented?

Can a child company be attached to more than one parent company?

Can a parent company have more than one child?

Is it possible to import companies to a parent-child relationship?

Does this work with the Salesforce integration?
Ready to start using parent-child relationships? Head over to your HubSpot CRM now. Not using the HubSpot CRM yet? There's never been a better time to get started.
Head over to your Products and Add-ons screen to activate HubSpot CRM in your account.
HubSpot Wish List
HubSpot Projects Clone & Fork
If you are using HubSpot Projects and creating your own templates, you may have wanted to split a project into two directions. This is not easily done. At this point you just need to create a new project and start from scratch.
It would be great if you could clone an entire project template or save a section of a template as it's own project.
Tweet of The Week
Traditional #marketing is broken. Era of #inboundmarketing has begun. @HubSpot is the art & science of marketing. #HubSpotting pic.twitter.com/CuzP9cW52Y

— HubSpot Scientist (@HubScientist) January 28, 2017
Question of The Week
By 2019 80% of content on the internet will be video based.
What is your company doing about it. What is your plan?
Free Assessment:
How does your sales & marketing measure up?
Take this free, 5-minute assessment and learn what you can start doing today to boost traffic, leads, and sales.