Hubcast 133: Content Mission Statement, INBOUND17, & AMP
George B Thomas also recommends this free guide, The Inbound Marketer's Guide to Maximizing HubSpot ROI.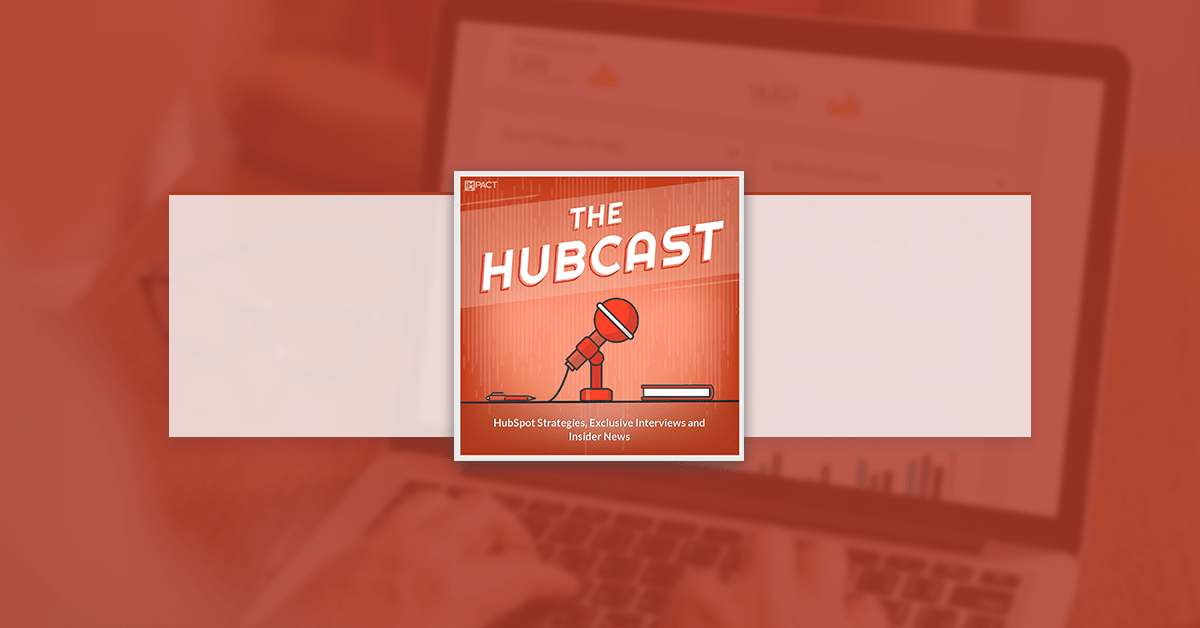 First Inbound 2017 Speakers Announced?
Want to learn more?
Take a listen.
Free Guide: The Inbound Marketer's Guide to Maximizing HubSpot ROI
#Inbound16 Event

We will be staying at the Hyatt this year. You may be wondering why.
We explain. : )
The First INBOUND 2017 Speakers Have Been Announced
Brit Marling, the creator, co-writer, producer, and star of Netflix's hit series The OA.
WHY BRIT IS INBOUND
Whether you're creating marketing campaigns or creating a hit TV show, you probably wear multiple hats at work. Brit understands the opportunities and challenges of that as well as anyone: she regularly approaches her projects as an actor, a writer, and a producer. Most recently, she created, co-wrote, produced, and starred in Netflix's hit series The OA.
ABOUT BRIT
Brit Marling made an indelible mark at the 2011 Sundance Film Festival as the first female multi-hyphenate to have two films premiere side by side. She starred, co-wrote and co-produced in Another Earth directed by Mike Cahill as well as Zal Batmanglij's Sound of My Voice. Both earned critical acclaim and Marling received Independent Spirit Awards nominations in the categories of Best First Feature, Best First Screenplay for Another Earth, and for Best Supporting Female and Best First Feature for Sound of My Voice.
Issa Rae, the co-creator, and star of HBO's Golden Globe-nominated series Insecure.
WHY ISSA IS INBOUND
Issa is proof that YouTube didn't kill the TV star—quite the opposite, in fact. Based on the success of her YouTube web series Awkward Black Girl, Issa has gone on to co-create and star in HBO's critically acclaimed series Insecure. If you're a scrappy content creator with big dreams, prepare to meet a new role model in Issa.
ABOUT ISSA
With her own unique flair and infectious sense of humor, Issa Rae's content has garnered over 25 million views online and a Golden Globe nomination for Best Actress for her hit show, HBO's Insecure. Issa's web series, The Misadventures of Awkward Black Girl, was the recipient of the coveted Shorty Award for Best Web Show and her first book, a collection of essays, is a New York Times Best Seller. Issa has graced the cover and pages of major national media outlets including Essence, The Hollywood Reporter, Vanity Fair, The New York Times, CNN, VOGUE, TIME, with appearances on The Tonight Show with Jimmy Fallon, Good Morning America, The View, and more.
Mario Batali, chef, restaurateur, author, and Emmy-winning television personality.
WHY MARIO IS INBOUND
Mario brought his incredibly popular Eataly concept to Boston last year, proving once again that he's a master of showing people how to relate to food in new ways. Between his cookbooks, his work on The Chew, and his strong social media presence, Mario isn't just at the helm of a food empire—he's running a content empire.
ABOUT MARIO
Mario Batali counts 26 restaurants, eleven cookbooks, numerous television shows and five Eataly marketplaces among his ever-expanding empire of deliciousness.
Adam Grant, New York Times bestselling author and Wharton business school's top-rated professor for five years running.
WHY ADAM IS INBOUND
When we ask attendees who they want to hear from, Adam is one of the top names that always comes up. It's not hard to understand why: his best-selling books and viral TED talks speak to themes like helpfulness and resilience that are at the core of an inbound, human way of doing business.
ABOUT ADAM
Adam Grant has been Wharton's top-rated professor for five straight years. As an organizational psychologist, he studies how we can find motivation and meaning, and live more generous and creative lives. He has been recognized as one of the world's 25 most influential management thinkers and Fortune's 40 under 40.
A Listeners Perspective
As Marcus discussed last year, this email is further evidence of the declining value of this event. Many of us are looking to grow our businesses and some with hands on work with innovators in the space. I will make my call that this year, after the politicized 2016, will be the first year LESS people attend Inbound instead of more.
HubSpot created a movement with Inbound and now they are moving further towards politics instead of market value for their clients and prospects. Oh yeah and our HubSpot downtime and issue set has grown dramatically over the last 2 years. Maybe focus on your product and how it works instead of how pretty the UI could be. I still HATE the combined mobile app. The marketing dashboard is garbage, I mean terrible without sources. No drill down, or very limited.
Ok, rant over.
Concerned CEO
What do you think listeners? Is this a great start or are we on a slippery slope?
HubSpot Strategy
Content Mission Statement
Why is it important?
What companies need to do?
Who it affects?
Learn more from our friend Joe Pulizzi over at CMI.
Why You Need a Content Marketing Mission Statement
#SPONSOR DETAILS!!!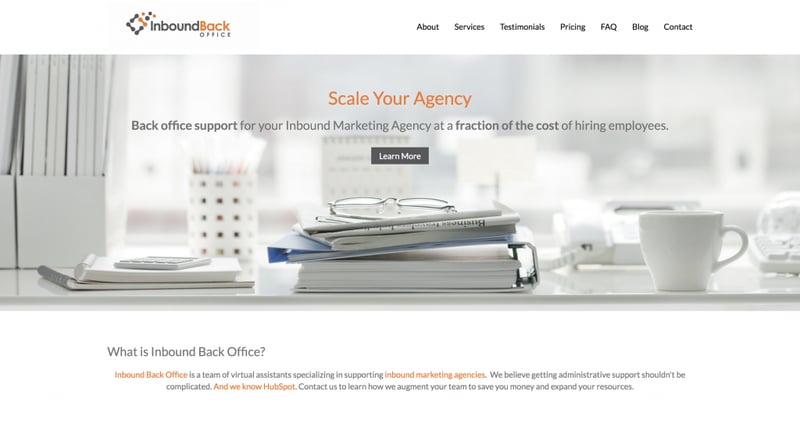 Inbound Back Office is a team of virtual assistants specializing in supporting inbound marketing agencies. We believe getting administrative support shouldn't be complicated. And we know HubSpot. Our team includes marketing specialists that focus on things like:
Scheduling and calendar management
Social media management and advertising
PPC management
Content development
Inbound sales support
Project management
Billing and collections
HubSpot setup and maintenance
WordPress support and maintenance
Graphic design
And more. Wouldn't it be nice to have an on-demand team of inbound-certified VAs that you can call on when you need extra help? Would it be even better if they knew HubSpot and the inbound methodology? That's Inbound Back Office. Augment your team, save money and expand your resources. Visit InboundBackOffice.com to schedule a free discovery call.
Mention The Hubcast during their discovery call to get a $100 credit toward our services
HubSpot Updates
CRM New Contacts & Marketing Emails
Previously, contacts created in your CRM (either manually, via a CRM import, or using the HubSpot Sales extension) weren't eligible to receive HubSpot Marketing emails. While your contacts may have consented to receive one-to-one emails from a sales rep, they hadn't opted in to receive your marketing emails. As these contacts moved through your funnel and engaged with your marketing team, they remained ineligible to receive your communications.
Starting on March 31, all contacts added to your CRM moving forward will be eligible to receive marketing emails. As always, we'd recommend segmenting your lists to ensure that you're only emailing contacts that expect to hear from you.
AMPlify Your Blog with Accelerated Mobile Pages
Learn how to enable AMP on your blog here
Accelerated Mobile Pages (AMP) helps speed-up your blog posts for mobile visitors, and make them more discoverable in Google search. Speed matters, and as marketers we know it's important but often hard to address. With AMP in HubSpot, your blog post content will load nearly instantaneously for mobile visitors keeping them engaged and on the page and all in one-click.
AMP-enabled content will display with the logo in search results and will also have the opportunity to display in Google's carousel making it more discoverable.
HubSpot Wish List
Rebrandly HubSpot Integration
It would be helpful if Hubspot integrated with Rebrandly so we are able to use a custom shortened domain. As of now, Hubspot only integrates with Bitly for this feature, but the enterprise version of Bitly is outrageously priced at $500/month. Rebrandly for professional use is more reasonably priced at $99/month. There are many other shortened domain services that are far more affordable than what Bitly would like to charge.
Learn more about Rebrandly here.
Tweets Of The Week
Well I submitted my #INBOUND17 speaker application. I am sick & feel like death but I rapped some Hamilton-esque rhymes so I gave it my all. pic.twitter.com/yXtPn5ZnF0
— Stephanie Casstevens (@stephcasstevens) March 21, 2017
want to DAZZLE/serve #INBOUND17's 19k+ sales/mktg pros? SHOW US before 11:59pm ET TONIGHT https://t.co/1fCBHkp4Vqhttps://t.co/kD7A5Osp7F pic.twitter.com/gZ5NHcBLtG

— Laura Fitton (@Pistachio) March 21, 2017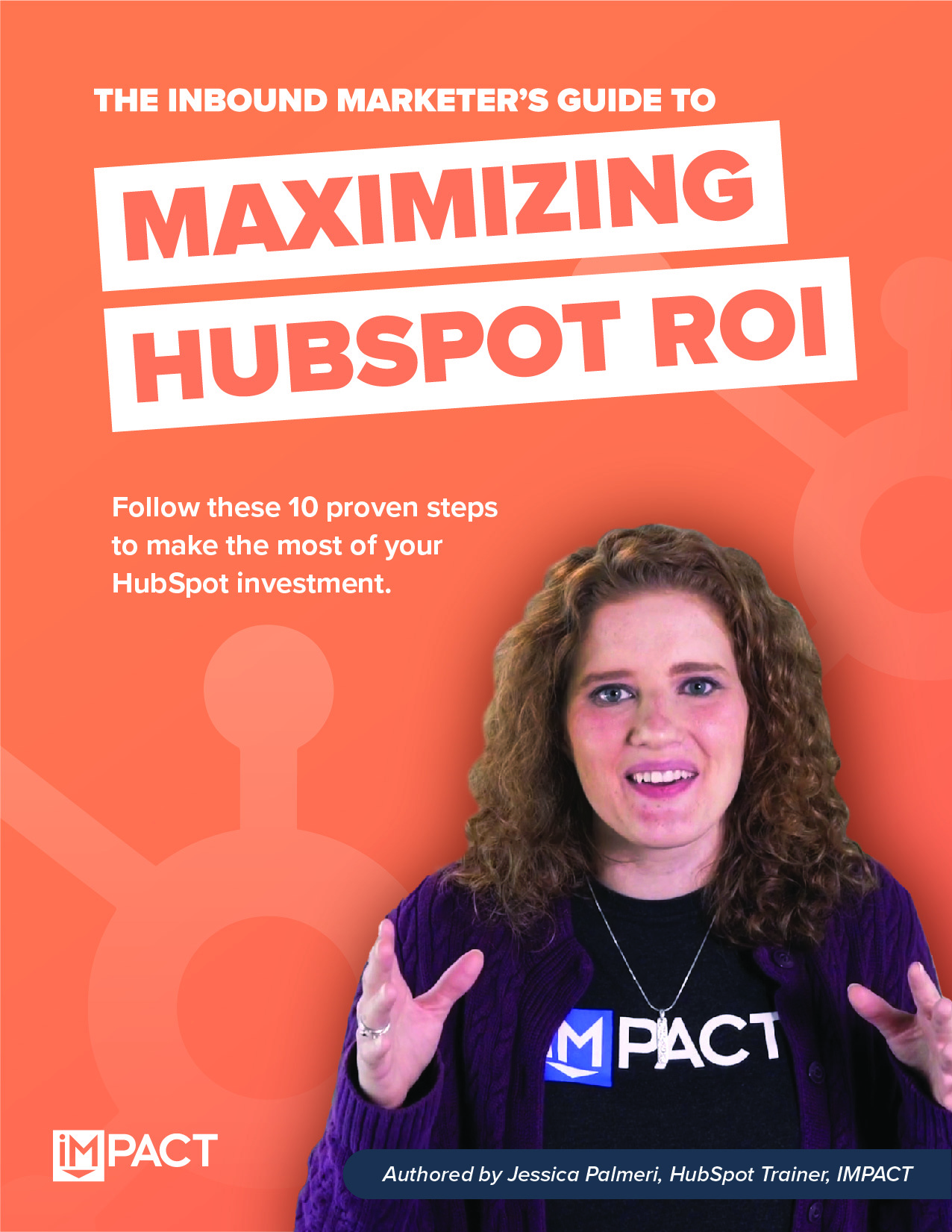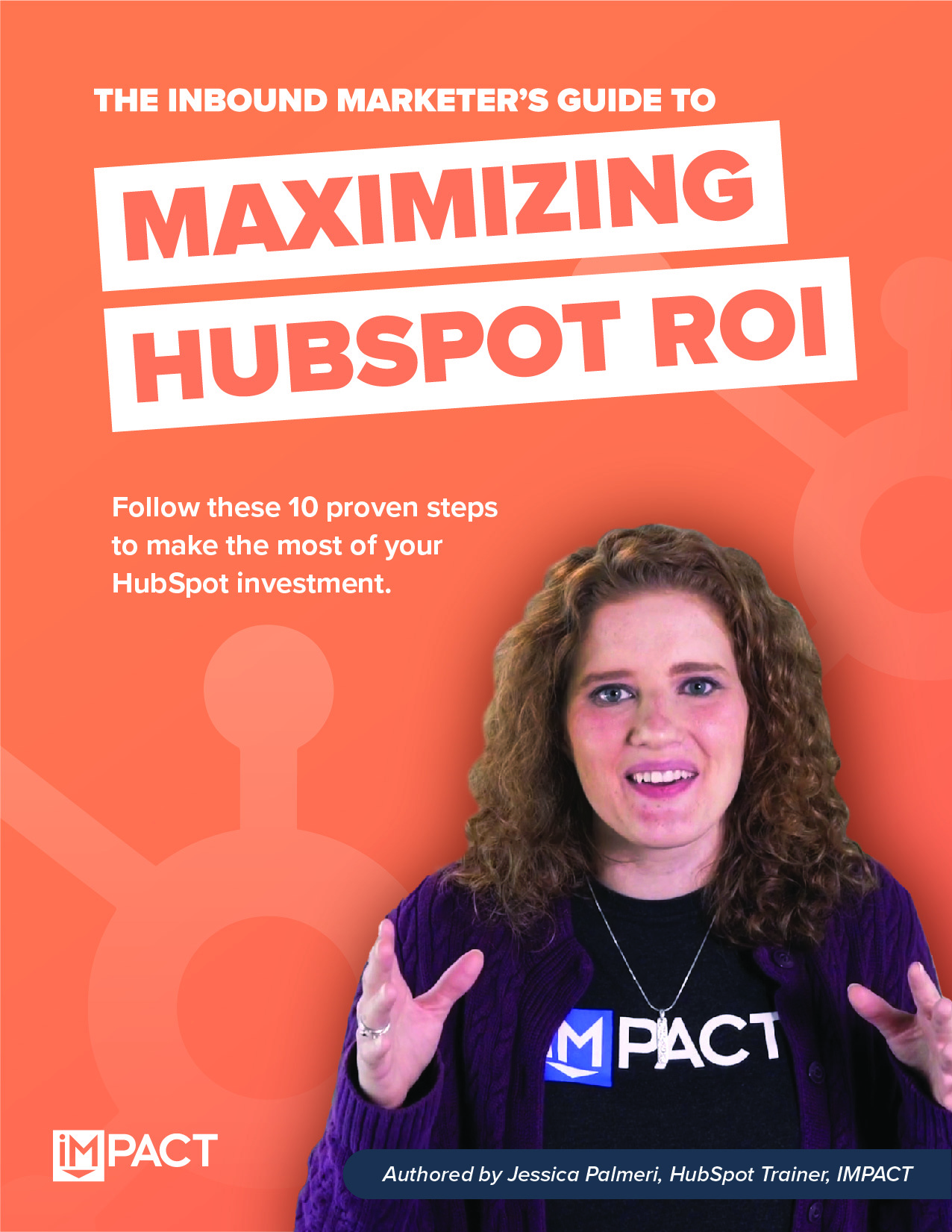 Free Guide:
The Inbound Marketer's Guide to Maximizing HubSpot ROI
Follow these 10 proven step to make the most out of your HubSpot investment.
In this free guide, you'll learn:
What HubSpot is and isn't
How to use HubSpot to track inbound success
How to make sure you truly are getting the most out of HubSpot
Published on April 8, 2017