Hubcast 156: HubSpot Reports Add-On, DepositFix, and HubL Training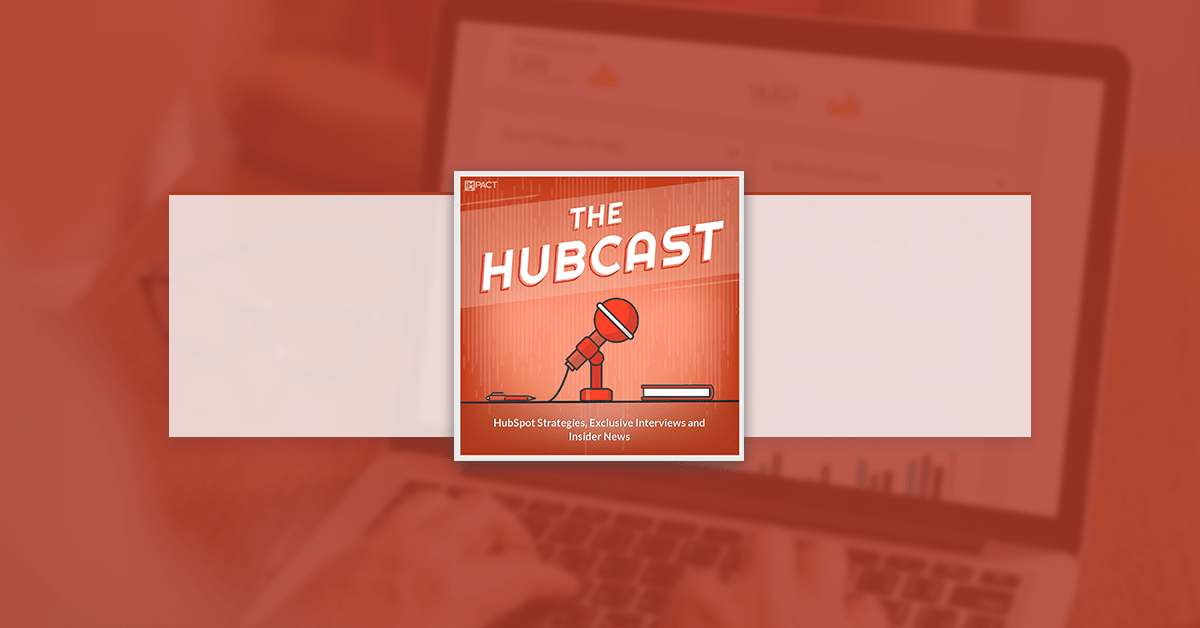 HubSpot Strategy
HubSpot Reports Add-On
Demonstrate Past Value & Drive Future Growth
Reports add-on
One Place Reporting
Multiple Visualization for better Analyses
Unlimited Shareable dashboards (Can also automate email sends)
Huge report widget selection
Custom Reports
Start with a question that your data needs to answer.
How many new customers have I generated In [block of time]?
What is my highest converting persona this quarter?
Make sure you are creating a list to segment your data to then create your report on.
First conversion = known
Original source is = social, organic or other
Personas
Webinar registration = registered & attended
Custom properties
You can also run reports on HubSpot CRM views.
Little know fact: 10-day free trial is every year.
Learn More
Learn about the product
Learn more about the add-on
HubSpot Academy Training
HubSpot Academy Custom Reports Webinar
Read more about custom reports
HubSpot Updates
HubSpot Retired Workflow Recipes
As of today Recipes, and the Recipes tools have been removed from Workflows.
HubSpot is still working on education and resources to help us learn and master workflows, but they will be using new methods in the future.
[HubSpot Connect] DepositFix Integration
What's this integration partner do?
DepositFix is a HubSpot app that allows you to accept Stripe payments via HubSpot Forms and use purchase data as a signal in HubSpot.
What does this integration enable?
DepositFix ads payment fields to your HubSpot forms.
Payment information syncs to Stripe and other customer data is sent to HubSpot in real time.
The integration automatically updates HubSpot contact fields, posts events on contact timeline, and the data can be used to trigger post-purchase workflows.
In the CRM the integration shows all past payments and subscriptions from Stripe for a relevant contact.
This lets you refund transactions and cancel subscriptions without leaving HubSpot CRM if needed.
HubSpot Wish List
LaurenLokker
I think it would be really helpful for first-time HubSpot users (specifically the content team) to have a video tutorial/crash course in HubL in the HubSpot Academy (maybe just fleshing this out more in the existing design certification).
I did find the intro to HubL (https://designers.hubspot.com/docs/hubl/intro-to-hubl) but as someone without a vast knowledge of code, I'm struggling to wrap my head around it.
I have had to send most of my queries to support/developer's forum so far - but I would really love to learn how to do it myself.
I'm a journalist trying to make edits to the look and feel of our blog template.
I have a basic knowledge of HTML and CSS but no knowledge of JavaScript or other object oriented code. We don't have a developer in-house, so it would be of great value to learn to do these things myself.
Question Of The Week
What tool would you add that you feel is missing from HubSpot?
George: Heat & click maps native for pages. (The email tool already has some of that functionality.) Why pay for an additional service? (3rd party story)
Marcus: video hosting native in HubSpot.
Free Assessment:
How does your sales & marketing measure up?
Take this free, 5-minute assessment and learn what you can start doing today to boost traffic, leads, and sales.