Hubcast 162: A Whole New Hubcast For You!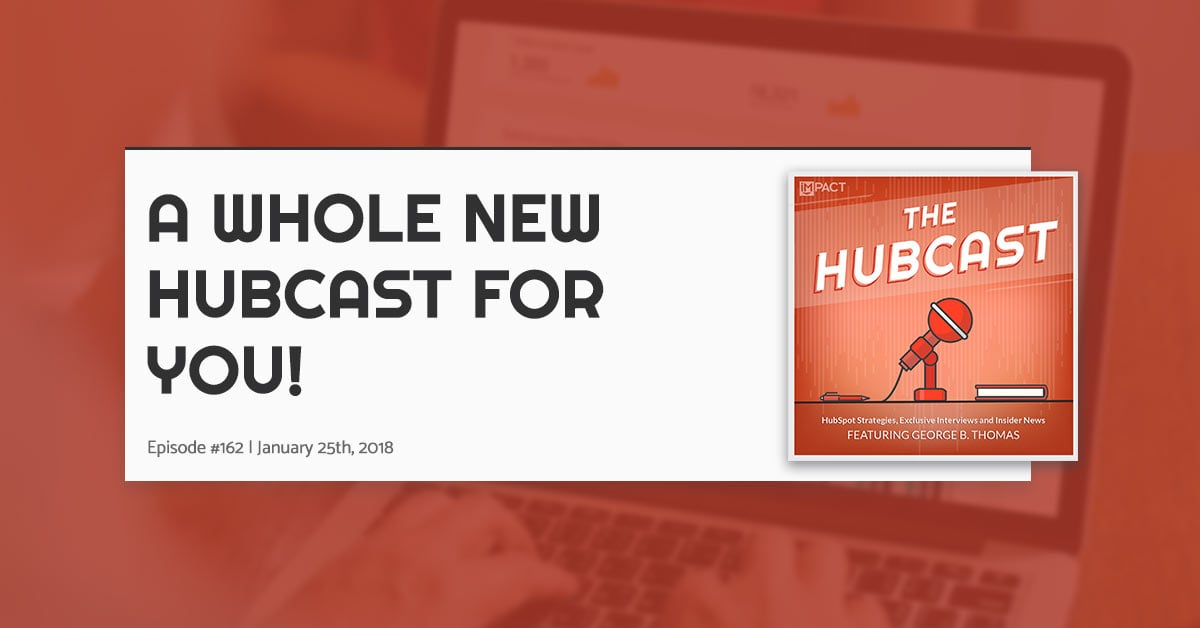 Are you a HubSpotter looking to take your inbound marketing to the next level? Would you like to stay up to date on all the latest and greatest HubSpot tools, tips, and tricks?
If so, you've come to the right place as George B. Thomas is ready to help you take your business to new heights of inbound marketing awesomeness!
Friends welcome to The All-New Hubcast.
This is the Hubcast's first week as a part of the IMPACT family, and we've got lots of surprises up our sleeves. We chat it up with pro-marketer Angela O'dowd, unveil an awesome new look, and introduce a new Hubcast face.
Check it out!
Stay up to date, Subscribe to the Mastering HubSpot channel.
HubSpot Strategy
From-Rep Lead Nurturing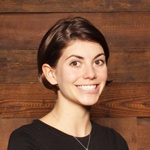 Angela manages Partner Marketing at HubSpot. She is interested in helping agencies drive retainer business and long-term clients by adopting inbound services.
She explains how important from-rep lead nurturing is to your marketing strategy. Adding that additional specificity to the conversations with your potential clients can be a game changer for your company.
Angela also explains the basic steps to use in HubSpot to make this a reality in your HubSpot account.
New Hubcast Co-Host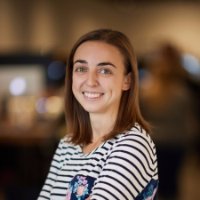 That's right folks we bring you one of the best HubSpotters in the land, Carina Duffy from our very-own IMPACT. She will be bringing her high level of nerdiness, creativity, and experience to the show.
Watch as we dive deeper than we ever have into the tactics, tools, and strategies that will help your business grow.
HubSpot Updates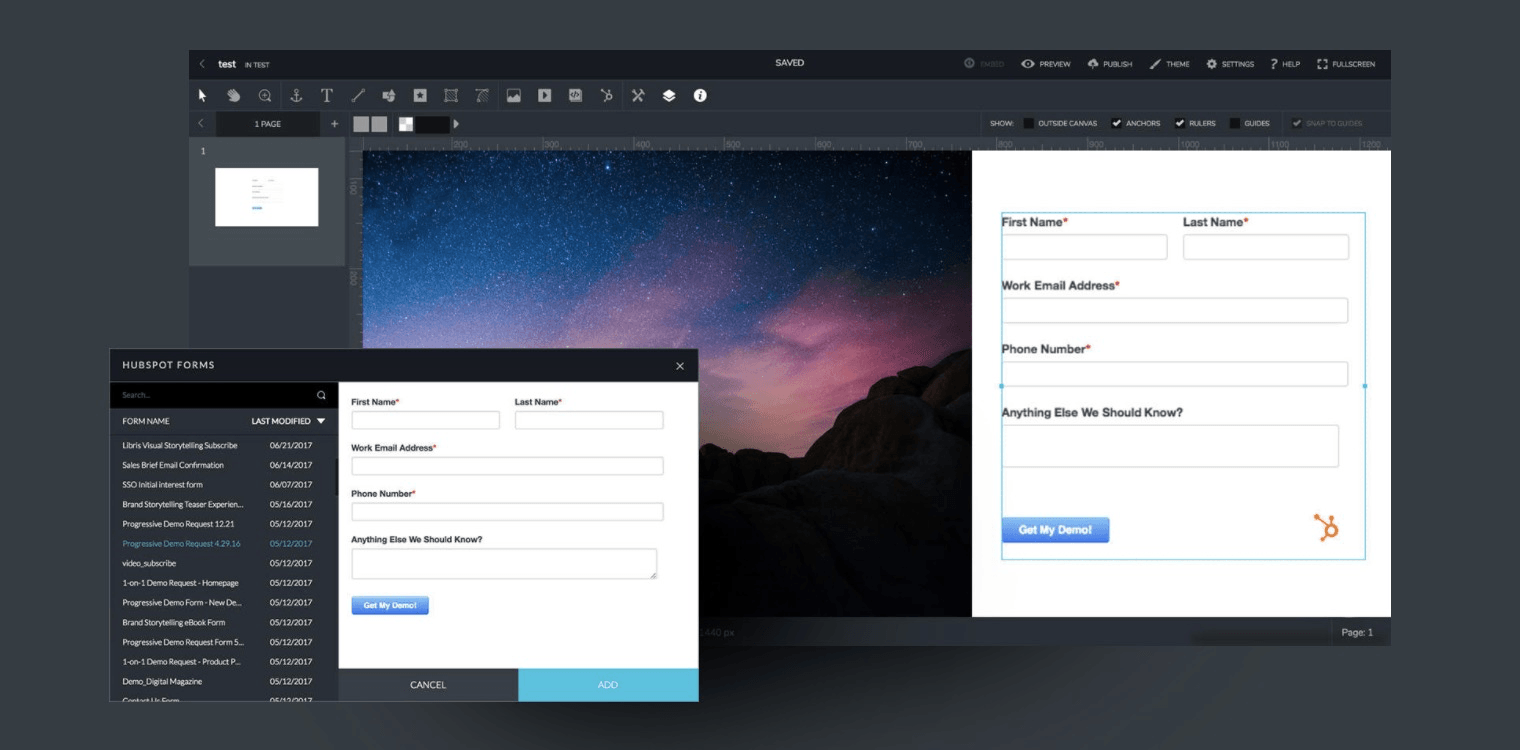 [HubSpot Connect] - Ceros Integration
Ceros is a content editing tool you can use with HubSpot to get creative with animations and interactive effects when designing content, gating, or customizing content on landing pages, stylizing forms, and tracking your audience behavior using the Ceros analytics engine.
With this integration, you can access HubSpot forms directly within the Ceros design studio and style the forms using custom CSS.
[HubSpot Connect] - Yext Integration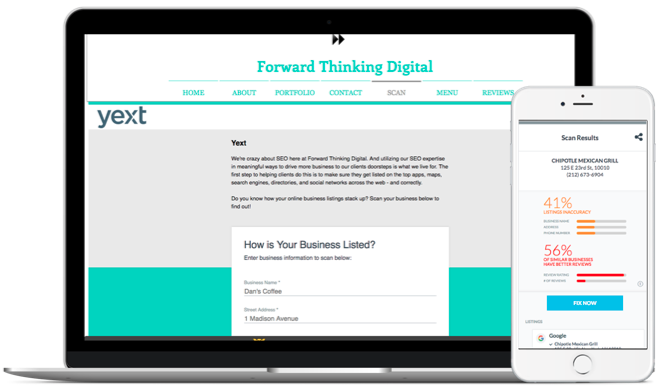 Yext is a digital knowledge management company whose Location Scan tool shows companies how their location information appears in Google, Yelp, Facebook, and over 100 other apps, directories, and mapping services.
With HubSpot, you can turn Yext scans into leads instantly.
Marketers using the Location Scan tool will see who has used the tool, scan results, and contact information from leads all within HubSpot and can follow up to start the conversion process.
Things That Make You Go Hmmm


Is Wistia in trouble?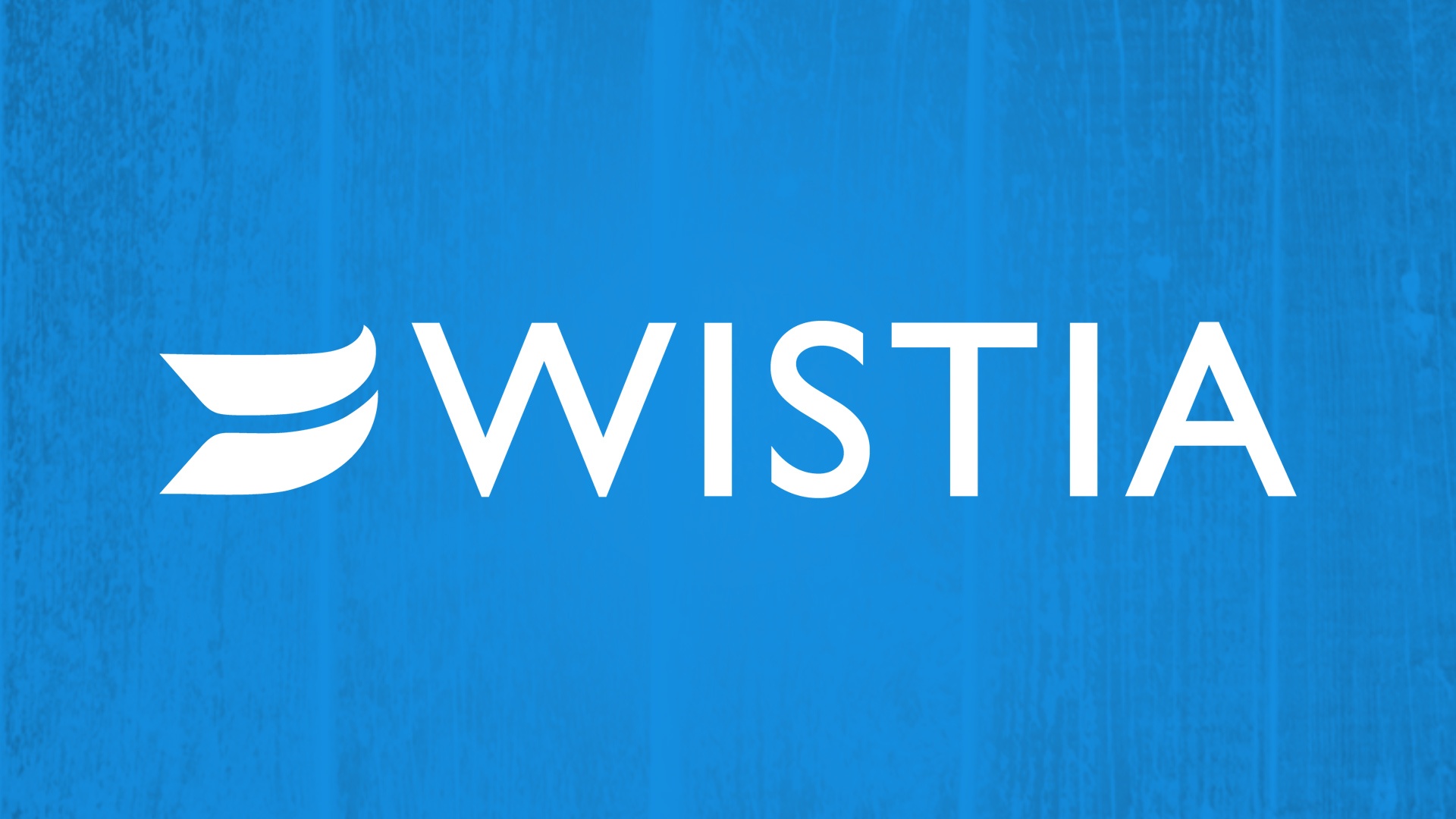 They have sunset wistiafest

They sunset partner commissions

Person leaving the company
Visit Our Sponsor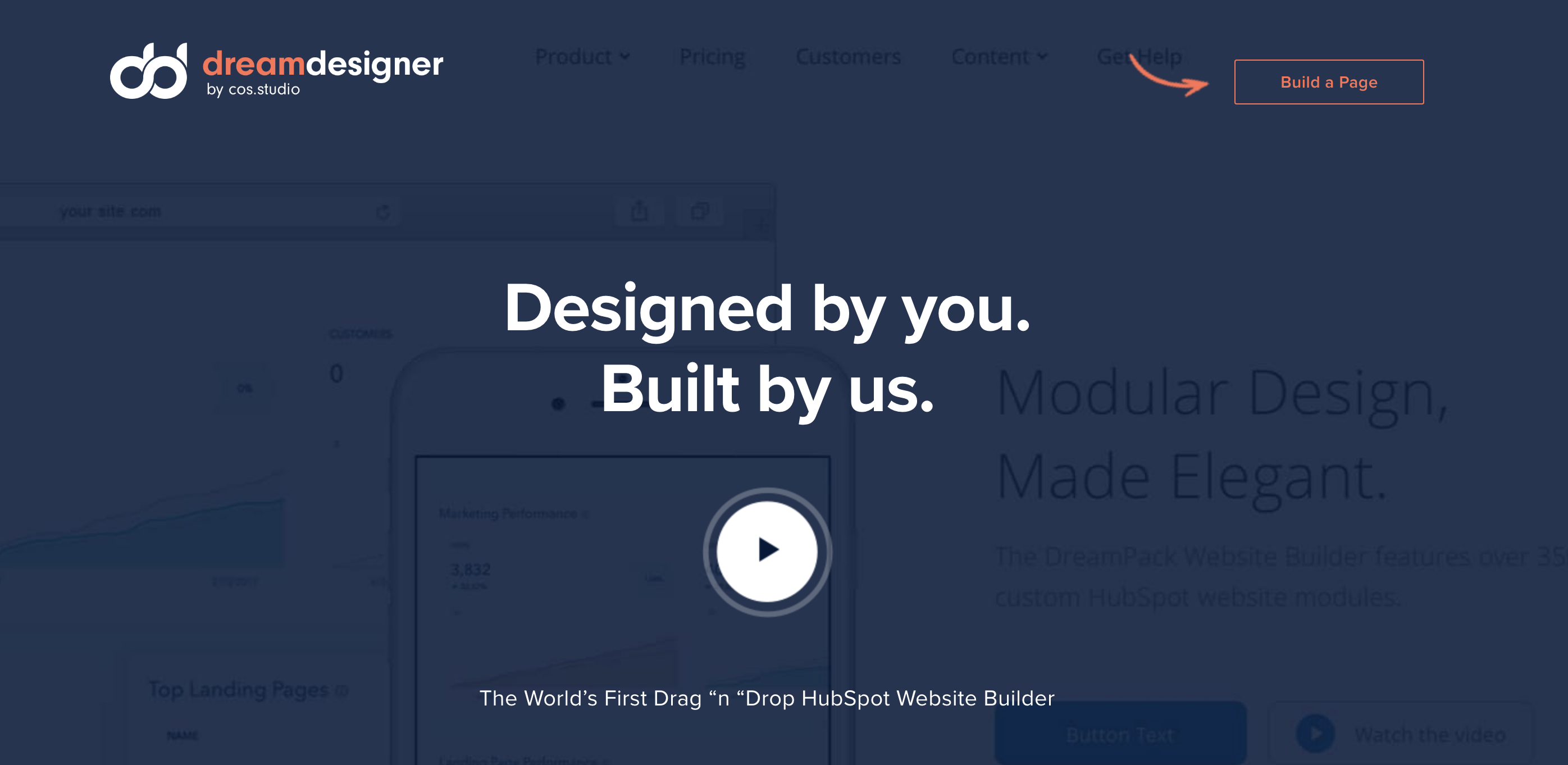 With its intuitive drag and drop interface, you can build an entire HubSpot website on your lunch break.
There are over 500 custom modules to choose from, with everything from hero sections, image galleries, team sections, FAQs, pricing modules and more.
You can preview your designs across desktop, mobile, and tablet, and then share them with colleagues instantly.
Every module is priced individually, so you have complete control over the cost of your page.
You can even change the color of your CTAs from within the editor
Once you're happy with your designs, they'll be imported into your HubSpot portal within 24 hours, where you can easily change images, text, and reuse every individual module over as many pages as you like.
Average page costs $150
HubSpot Tips & Tricks
They're back... Ding, Ding, Ding!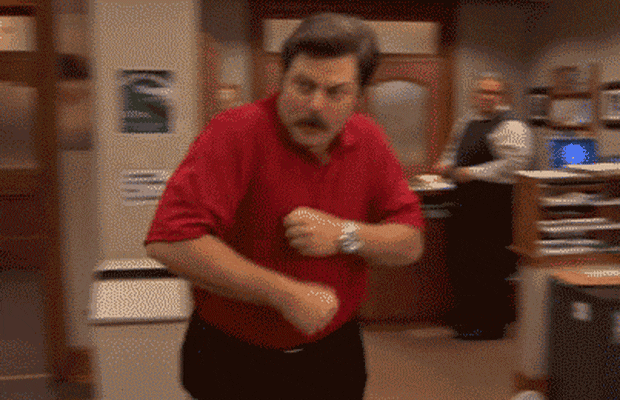 That is right, have you loved the tutorials in the past? Wish there were even more? Struggling with something from the marketing, sales, or service side of the HubSpot tool?
Email me at gthomas@impactplus.com and I will get your tutorial in the queue.
Question Of The Week

Who would you like us to interview on The Hubcast?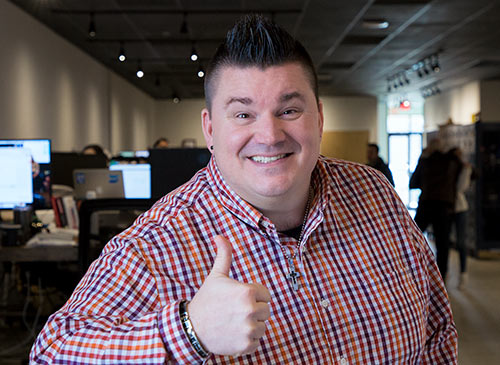 We are going to be adding video interview into The Hubcast mix. Who would you like to see on one of our future episodes?
Let us know in the comments below.
I'm waiting ...
Until Next Time
Listening to the Hubcast? Please leave us a rating & review on iTunes.
Watching the Hubcast? Make sure you subscribe to our channel and to stay up to date even faster, hit that bell.
Free Assessment:
How does your inbound marketing measure up?
Take this free, 5-minute assessment and learn what you can start doing today to boost traffic, leads, and sales.
Get Started
Free Assessment:
How does your inbound marketing measure up?
Take this free, 5-minute assessment and learn what you can start doing today to boost traffic, leads, and sales.
Published on January 25, 2018