Hubcast 195: New Email Nurturing Strategy, Hidden Contact Reporting Properties, & Service Hub Updates
Carina Duffy also recommends this free guide, The Inbound Marketer's Guide to Maximizing HubSpot ROI.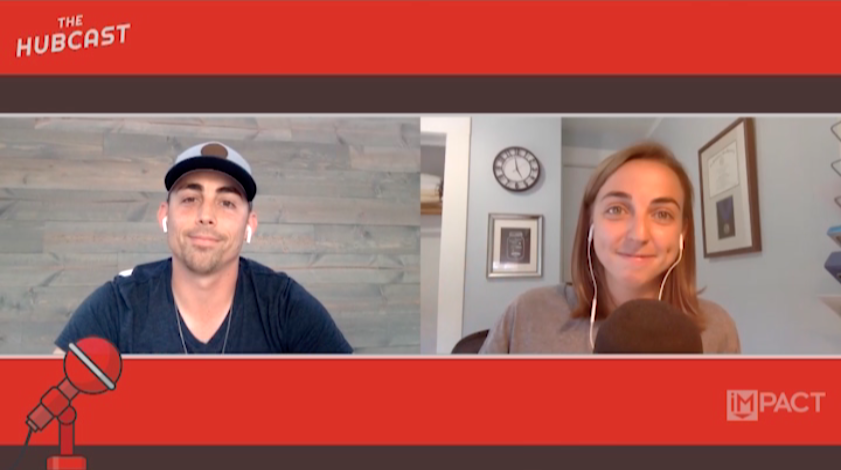 This episode of the Hubcast is brought to you by Belch.io.
We're getting down to business this episode because we have some things that we're just too excited to talk about.
Free Guide: The Inbound Marketer's Guide to Maximizing HubSpot ROI
Property of the Week: Hidden Reporting Properties Part 3
Calculated Contact Information: Customers and Sources??
"Customers - a true or false value property that can be used when building a custom report to show you a count of your contacts that are customers.
Sources - groups your contacts into offline sources or online sources and can be used when building a custom report to show you a count of contacts who originated from either source type."
Has anyone used this? I honestly don't really understand what it's giving you. Isn't it the same as just creating a filter for lifecycle stage or original source?
What's on Carina's Mind?
HubSpot's new pick your own adventure lead nurturing.
It's another awesome way to do self-selection marketing, and Carina's all kinds of fired up about it.
HubSpot Wishlist: Multiple Thank You Pages on Forms
Thanks to our HubSpot User Slack friend, Will Curran:
"I have a form with a field that asks a question with two different responses. It would be good to have the functionality to redirect to separate thank you pages based on the response.
For example, if Mr. Lead chooses answer A, they will go to thank you page A, if they choose answer B, they will go to thank you page B.
This would allow us to present our leads with content that truly is relevant to them."
I thought you could solve this with Smart Content - but it seems that "the list just can't update itself in the split second between someone submitting the form and viewing the thank you page, so everyone sees the default text regardless of their answer on the form."
This Episode's Sponsor: Belch.io
Belch is the first truly visual builder that allows marketers of all skillsets to build custom landing pages, website pages, and emails specifically for HubSpot without needing to know how to code.
The Belch.io builder makes every marketer a HubSpot developer and reduces development time and costs by 90%.
You get unlimited testing and 3 free publishes before you have to pay for anything from these guys! You can also watch a full 30-minute start-to-finish page creation demo right on their homepage.
I chatted with Belch co-founder Charles Drengberg recently and I want to share that interview with you:
HubSpot Updates
[Now Live] Single Sign-on
"Marketing, Sales, or Service Hub Enterprise users can now sign into HubSpot with a SAML 2.0 single sign-on identity provider, such as Okta or OneLogin."
[Now Live] Convert Non-HubSpot Forms into HubSpot Forms
"Users of non-HubSpot forms can now quickly and easily convert these forms into a native HubSpot form."
[In Beta] YouTube Analytics
"Enterprise users of HubSpot's social tool can now report on the success of their YouTube Channels directly within HubSpot."
[Now Live] Knowledge Base Search Reporting - Service Hub
"New analytics that show you what your customers are searching for in your knowledge base.
For the time period selected you can see:
How many searches have been carried out by your customers
The search terms that do not return any results
The search terms that are effectively delivering answers to your customers"
[Now Live] Knowledge Base Re-order Categories and Articles - Service Hub
"You now have the ability to control the order in which articles and categories appear on the homepage and category pages in your Service Hub knowledge base."
[Now Live] Company-based Workflows
"Workflows that enroll companies. This new type of workflow allows you to set properties, create tasks, and send email based on companies."
Until Next Time
If you're listening on iTunes - head on over and leave us a review! We love hearing your feedback, so feel free to leave some in the comments, or shoot me an email at cduffy@impactplus.com!
Until next time. This is Carina Duffy & Marcus Sheridan saying to you, go out into the world and do some happy HubSpotting!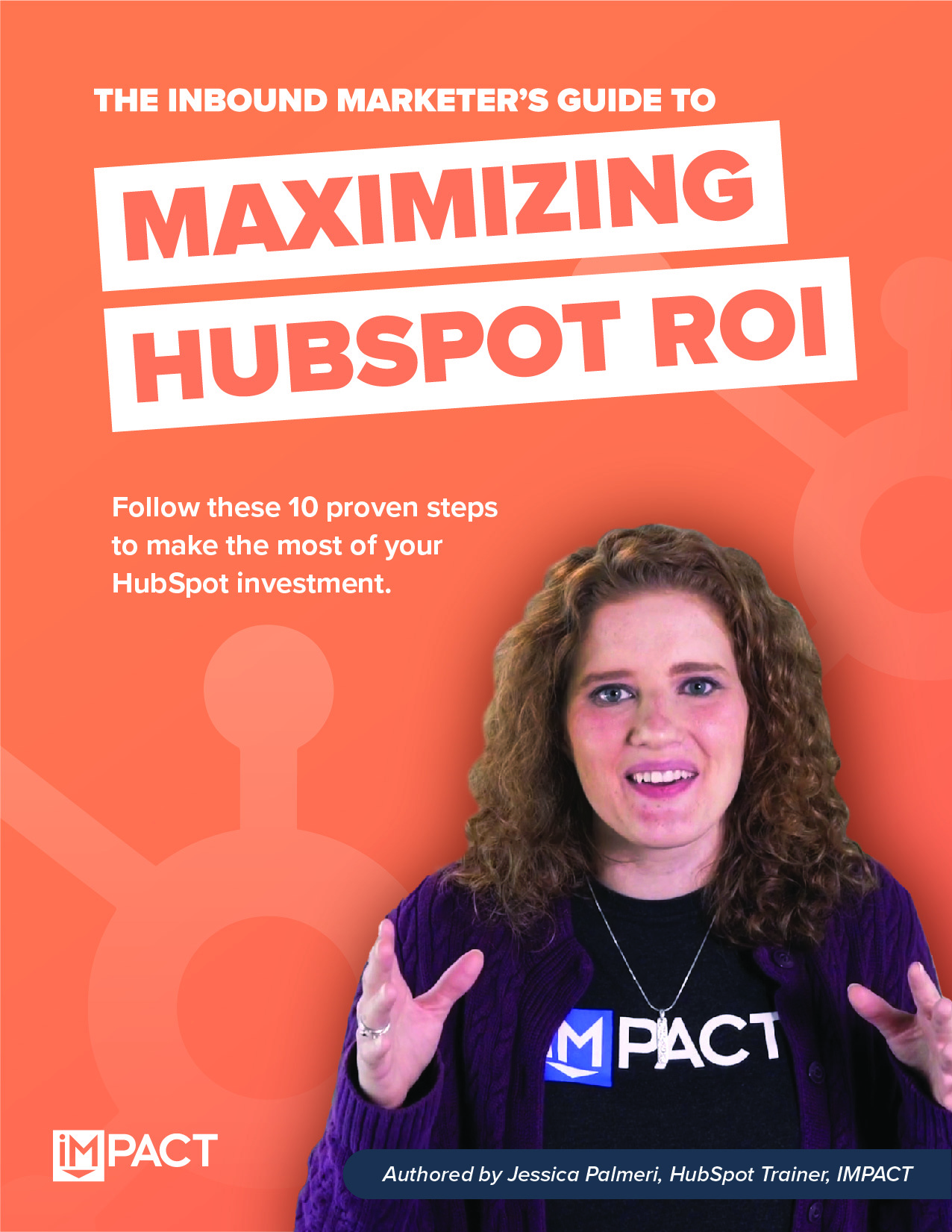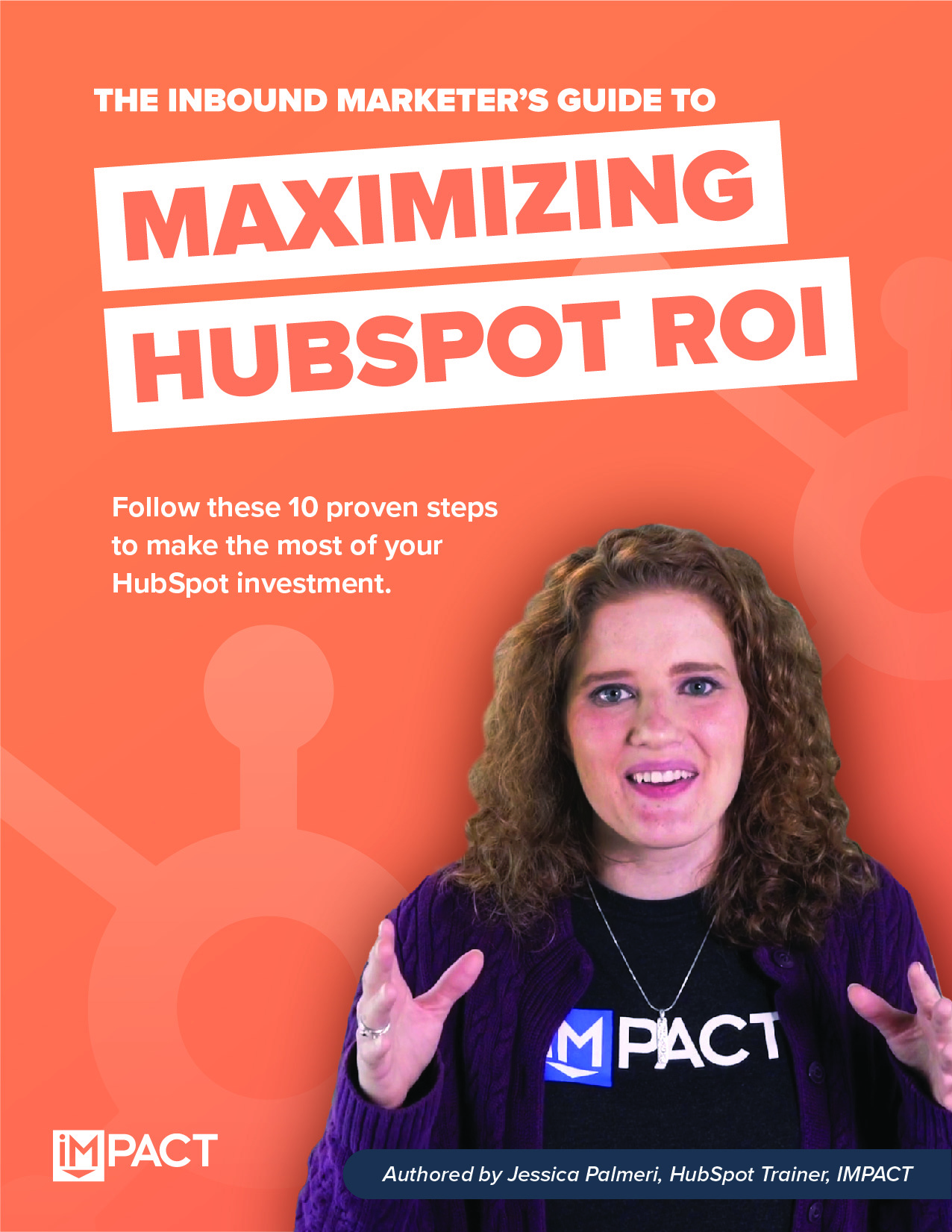 Free Guide:
The Inbound Marketer's Guide to Maximizing HubSpot ROI
Follow these 10 proven step to make the most out of your HubSpot investment.
In this free guide, you'll learn:
What HubSpot is and isn't
How to use HubSpot to track inbound success
How to make sure you truly are getting the most out of HubSpot
Published on September 27, 2018