Hubcast 51: Aligning Sales & Marketing Teams, Aziz Ansari, & Explainer Videos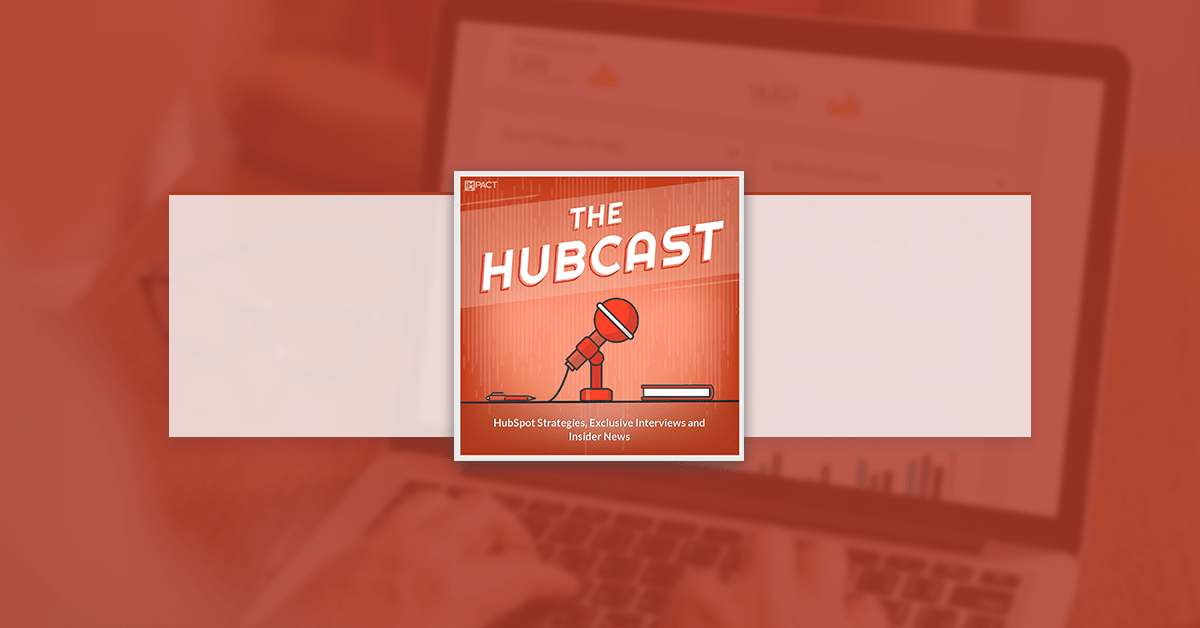 Welcome back to The Hubcast folks; a weekly podcast all about HubSpot news, tips, and tricks. Please also note the extensive show notes below, including some new HubSpot video tutorials created by George Thomas.
Show Notes:
Inbound 2015
AZIZ ANSARI ANNOUNCED AS A SPEAKER
Author of "Modern Romance" & star of "Parks and Recreation"
Aziz Ansari is one of today's biggest stars in the comedy world. Last year, Aziz became one of the only headlining comedians ever to sell out Madison Square Garden in New York.
His two sold-out performances at the legendary arena were filmed for his fourth comedy special, AZIZ ANSARI: LIVE AT MADISON SQUARE GARDEN, which was released in March of 2015 on Netflix...
HubSpot Strategy
This week we talk about how you can align your sales & marketing teams.
HubSpot Wishlist
Create a blog report with pageviews etc. per blog author
Create a blog report with page views & clicks per individual blog author. In this way, all our blog authors can easily see the performance of their blogs.
By creating a monthly report that I can send automatically via email, the blog authors don't need to login to Hubspot to see the performance of their blogs. Saves them a lot of time.
HubSpot Updates
HubSpot Zaps Will Soon be Managed Within Zapier
Zapier is an integration platform that allows you to connect different web services together, for example, HubSpot Forms and Google spreadsheets or Eventbrite registrations and the HubSpot Contact Database. HubSpot has a special partnership with Zapier that entitles every HubSpot customer to a free Zaps within Zapier.
To this point, customers using Zapier have set-up and managed their "Zaps" through an iFrame within the integrations screen of their HubSpot accounts. Zapier is making some changes to that will require users to manage their HubSpot zaps from within Zapier. The good news is these changes will make room for some new functionality from Zapier in the future. This change will take place on August 15.
How to manage your Zaps after August 15
On the Zapier page within your HubSpot account you'll see a set up flow to create a Zapier account. Once completed you can manage your Zaps through Zapier.
Will this affect my existing Zapier integrations?
No, those integrations will continue to run as before. This is only a change in the way you access and manage your integrations.
What do I need to do?
As mentioned, your existing integrations will run as before, but you will need to follow a short setup flow to complete your Zapier account. This set-up flow can be accessed from the integrations page within your HubSpot account.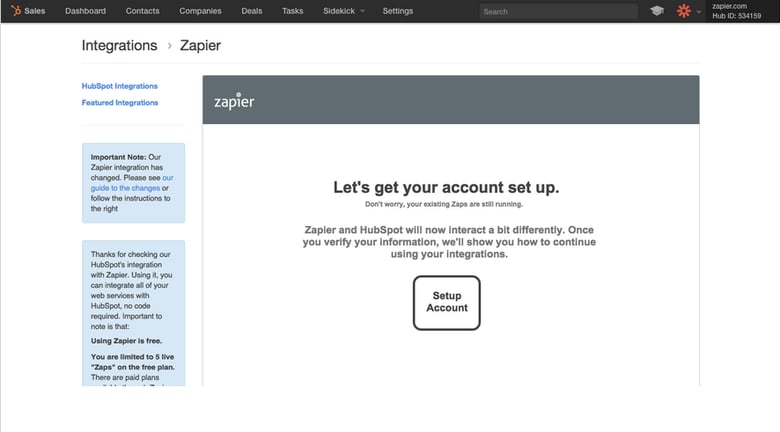 How does this affect pricing?
HubSpot users who used the Zapier iframe will still have 15 free Zaps. New users that sign up on Zapier will now be able to use up to 5 HubSpot Zaps for free. As an additional bonus, all HubSpot users are also entitled to a special 90 day trial of Zapier's platform.
Again, this change will go into effect on August 15.
Associate Pre-existing Assets with a Campaign
You can now associate pre-existing assets with a Campaign right from the HubSpot Campaigns app. Previously, if you wanted to tag a piece of content with a Campaign you had to go into the content, add the Campaign, and then update it. Now all of this is centralized in the Campaigns app.
Go to Campaigns, and select any Campaign. You will be brought to your normal Campaign Dashboard. Next to each content asset, you will see a new option: Associate. Click on Associate and a pop-up with your pre-existing assets for that piece of content will appear. Search for any asset, click the checkbox next to it, and select Add. Your piece of content will now be added to the campaign.

You can also un-associate a piece of content with a campaign by unchecking the box that appears after you click on Associate.
Check it out in the Campaigns App now!
New Option to Turn Off Consolidating Click Results for Similar Links
When viewing the performance of an email, users can now control whether or not they want to view combined click results for similar links. Before, click reporting would ignore any parameters or query strings (i.e. anything after a "?" in a link) and combine clicks for any links with the same base link. Now you have the option to turn off that consolidation and see the clicks broken down for these individual links.
This new functionality is visible in two places in the email performance pages: the Performance tab, in the "Clicked" section; and the Recipients tab, in the "Clicked" filter. By default, this checkbox will be on and the link clicks will be combined for similar links, like this:

If you uncheck the box, you'll see the links untangle themselves, and the clicks will be broken out by link. Clicking on the info will take you to this Help article.

Prospects Moving from the Main Nav to the Side Nav in 2 weeks
HubSpot is making some changes to the Prospects App in the coming months. The two main changes are:
By August 1, you will notice that Prospects will not longer be in the Contacts nav. Instead, you can find it in the left-hand sidebar of Contacts Home.
In the fall, Prospects will live in HubSpot's free CRM. This will allow your sales team to have easier access to this sales tool while still making it available to any marketers. As a HubSpot customer, you can turn on the CRM for free at any time. We will keep you updated about the exact timing in the coming months.
Can I try out the new Prospects app now?
Absolutely! You can access the new Prospects App by turning on the CRM. Please follow these instructions to turn on the free sales tool. Note: You must be an Administrator on your HubSpot account to turn on the CRM.
Is there anything different about the Prospects app within the CRM?
The HubSpot team is actively developing on the Prospects App within the CRM. You can find information about new features and functionality in the Notification Center.
In the meantime, here are a few things you can expect with the new Prospects App:
An intuitive, new interface designed for ease of use
The ability to sort and filter your prospects by dozens of different criteria, like location and industry
The ability to save views of prospects (Note: Views is the equivalent to Lists in the CRM)
Start using the new Prospects tool today!
HubSpot Tutorials
Sometimes you you don't want your pages to be indexed by Google, like those Thank You pages where your offers live. Or if you do a drip campaign with content that is only for specific people such as folks already in your sales funnel. A great example of this might be Q & A Webinars in the middle of your funnel.
Chris Handy and I talk about this strategy in the interview: Question & Answer Webinars for the Middle of Your Sales Funnel
This week, I show you two ways to achieve this functionality for your pages, regardless .
Cool HubSpot & Inbound Tweets
We're behind the scenes on location for #INBOUND15 filming. I wonder what @bhalligan and @dharmesh are up to... pic.twitter.com/RWCTTCFCWN

— INBOUND (@INBOUND) July 14, 2015
Somebody is #hubspotting: "@paigeworthy Holy crap, why did I not know this existed?!?!? https://t.co/jZ1uJBYcy3 #LLCoolTeam #HubPartner"

— Nick Sal (@NickSalinbound) July 8, 2015
Question/Tip of the Week
Marcus & George,
You guys are crushing it with your new videos. They are totally helping me with my online communication. That leads me to my question…
How can I create a killer explainer videos?
Where else can you find the Hubcast Podcast?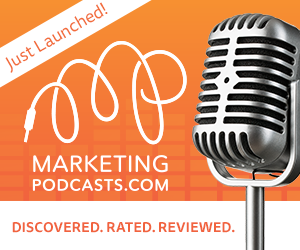 Free Assessment:
How does your sales & marketing measure up?
Take this free, 5-minute assessment and learn what you can start doing today to boost traffic, leads, and sales.