Hubcast 71: HubSpot Projects, Recipes, Templates & 2016 Marketing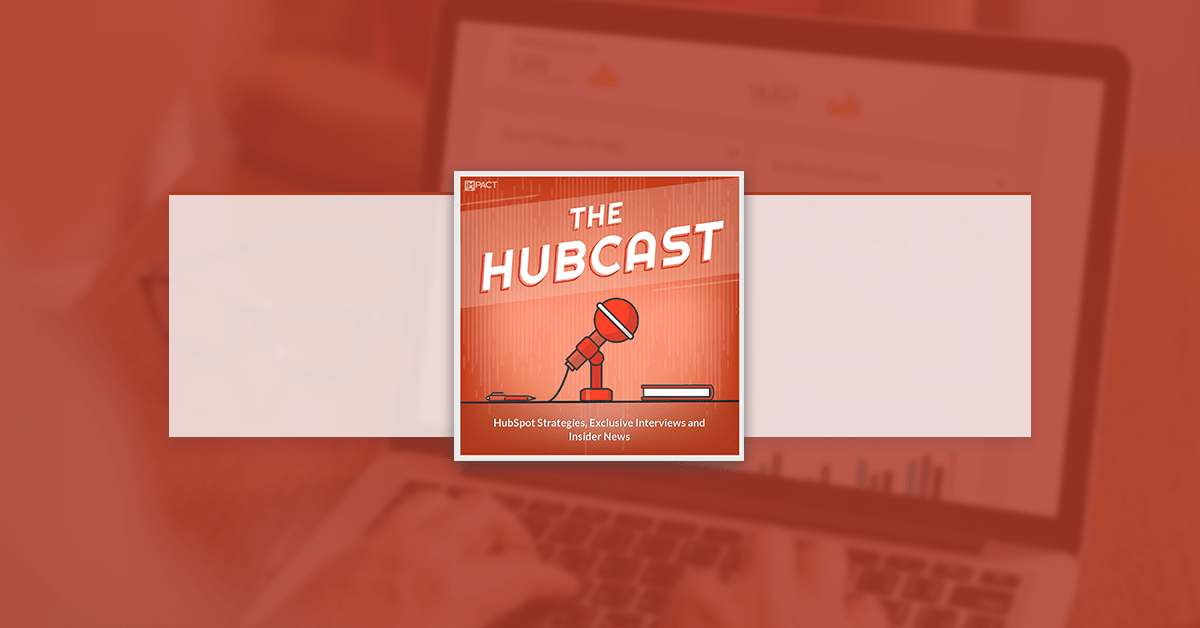 Welcome back to The Hubcast, folks: A weekly podcast all about HubSpot news, tips, and tricks. Please also note the extensive show notes below, including some new HubSpot video tutorials created by George Thomas.
HubSpot Strategy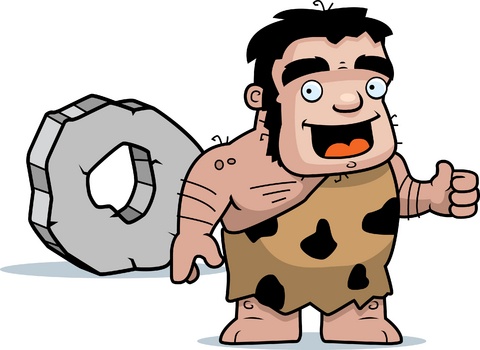 This week in our strategy section, we talk about why marketers always feel like they need to reinvent the wheel. We also talk about how HubSpot has three ways you can save your self time by being iterative vs innovative.
HubSpot Projects

HubSpot Recipes

HubSpot Templates
If you want to learn more about HubSpot Projects, check our Blabinar with special HubSpot Academy guests Christopher LoDolce & Isaac Moche.
Subscribe to the HubSpot Projects Blabinar now.
HubSpot Agency Spotlight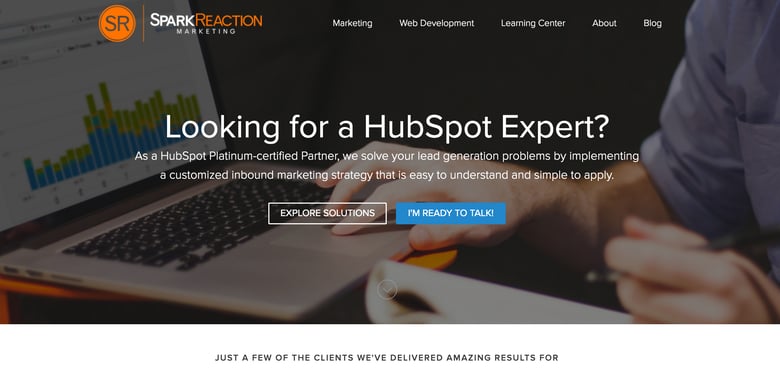 Agency: Spark Reaction Marketing
CEO: Josh Ames
Website: https://www.sparkreaction.com/
Why we love them: They know who they are. Love their Education Center. They hustle, and have a great story.
Interview: How Josh Ames Grew SparkReaction from a Side Business to a HubSpot Platinum Agency in 2 Years
HubSpot Updates
HubSpot is Now Available in 5 New Languages
HubSpot is now available in 6 of the world's most commonly used languages: French, German, Japanese, Portuguese, and Spanish, as well as English. The internationalized product is now available to customize in your preferred language.
How can I change the language within my HubSpot account?
Go to Settings and within your profile you will see new Language, and Date & Number Format options that you can customize at the bottom.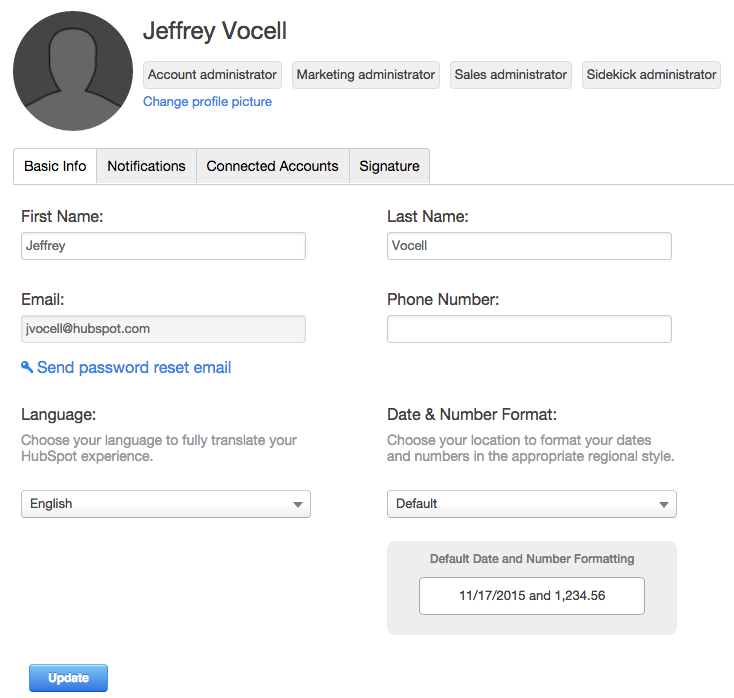 What about support?
While the HubSpot marketing platform interface is now available in these six languages, it's important to note that phone support for our software is still English only, and email support is offered in both English and Spanish. Help documentation can be localized through a simple translation dropdown on most pages. As this changes we'll keep you posted.
Where can I find more information?
HubSpot has a Knowledge Base article available to help guide you through the process of changing the language within your HubSpot account.
Social Media Update: Upload images with LinkedIn Updates
In the Social tools you can now attach images to Linkedin company page updates. This will only work for LinkedIn company pages, not groups or other types of pages. You may need to re-authenticate your LinkedIn property to use the update.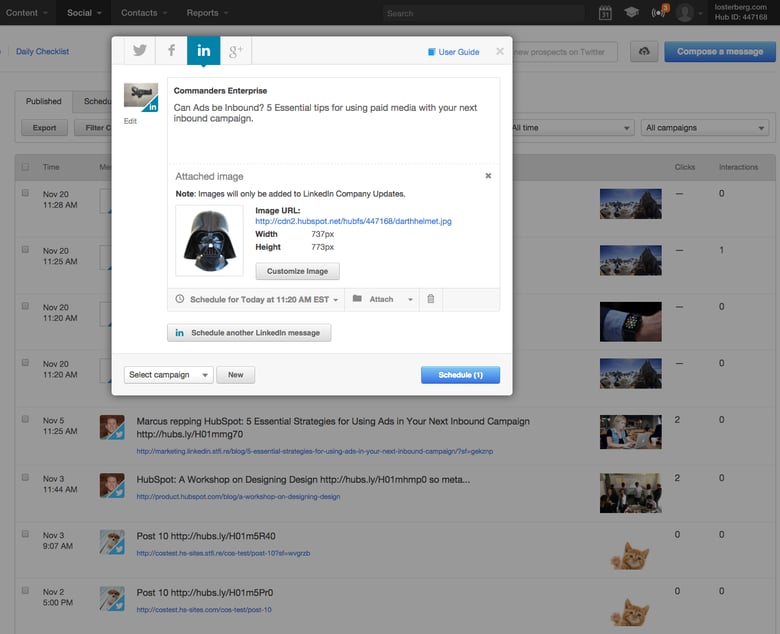 Like other social networks, LinkedIn posts with images are proven to generate more clicks and engagement. To upload an image with your next LinkedIn post, just choose the image you want from file manager - similar to other apps.
HubSpot Tips & Tricks
Marcus, you and I both know we have brought on a lot of newbies to the HubSpot platform. I am sure many of our listeners who are agencies have as well. That's why this week's tutorials are for geared for those brand new users. If they ask a simple questions, now you can send them to a simple video tutorial.
I cover these three items this week.
HubSpot Wish List
Hi Marcus, George,

Love the HubCast, keep it rockin'

I have a ton of ideas for HubSpot, but would love for this one: We should be able to set the CRM Deal Stage property in workflows, so we can send Inline EDM follow ups on mass to sales prospects in the deal funnel.

This will then automatically jump the prospect to a new deal stage in the CRM.

I get that there can be multiple deals for one customer, but that just needs a deal ID tag, to get around the problem.

Sooooo need it!

Cheers,

Adam S.
Cool HubSpot Tweets
Publishing delay with @HubSpot today. It's okay, we're still recovering from a turkey overload as well.... #thankful #hubspot #partners

— Fat Guy Media (@FatGuyMedia) November 30, 2015
Fun podcast interview discussing the 4 things that hold back #inbound #marketing agencies >> https://t.co/f7GP7QGiQf #hubpartner — Gray MacKenzie (@sgraymackenzie) November 23, 2015
4 Things You Need to Overcome for Growing Your Digital Agency
HubSpot Question of the Week
Marcus and George,

As Thanksgiving closes and the rush of Christmas comes blasting us in the face, I start to think about the marketing efforts of my company in 2016.

I figured why not reach out to the Hubcast crew and see what they thought.

So, what are the top two or three things you think I should be focusing in on for my 2016 marketing efforts?

Thanks,

A dedicated Hubcast listener AKA Bob.
Where else can you find the Hubcast Podcast?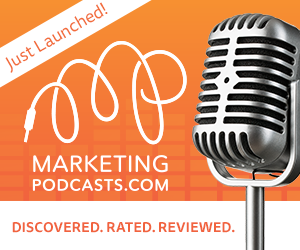 Free Assessment:
How does your sales & marketing measure up?
Take this free, 5-minute assessment and learn what you can start doing today to boost traffic, leads, and sales.