Hubcast 88: Lead Nurturing, HubSpot Issues, & Assignment Selling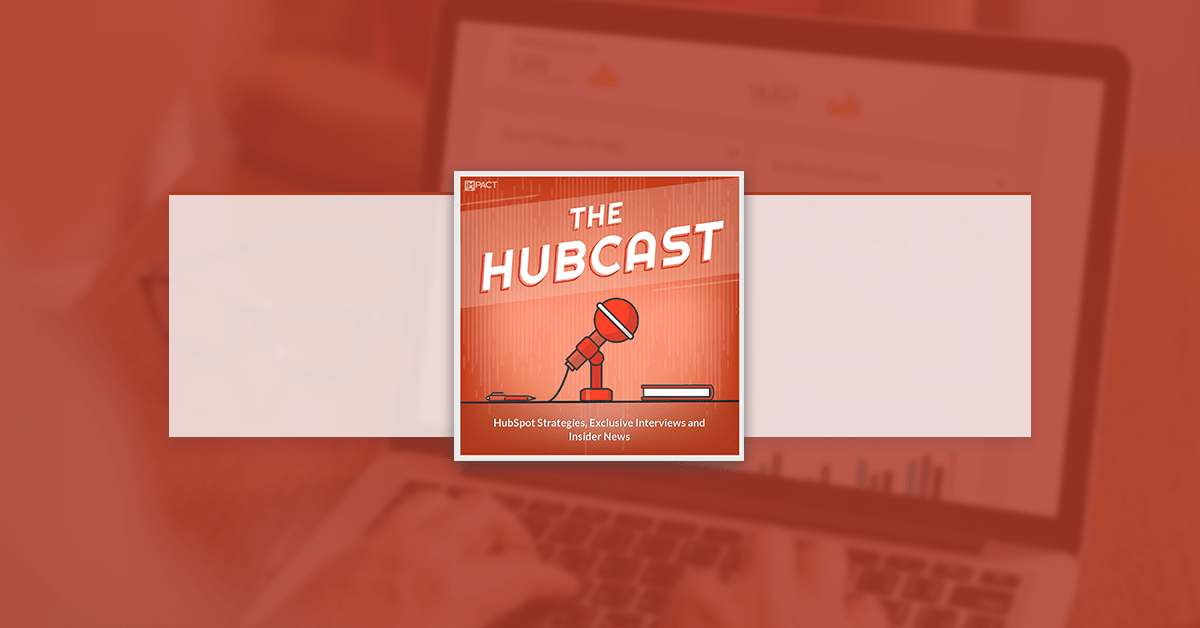 Welcome back to The Hubcast, folks: A weekly podcast all about HubSpot news, tips, and tricks. Please also note the extensive show notes below, including some new HubSpot video tutorials created by George Thomas.
This episode of the Hubcast is brought to you by our awesome sponsors: Wistia & The Seventh Sense.
HubSpot Strategy
This week, Marcus and I talk about the potential power of email lead nurturing, and how a lot of companies are a little weak at it,
or aren't using it at all.
We cover what types of emails your company should be sending––starting yesterday
Emails That Educate

Emails That Connect

Emails That Deliver the Offers they are downloading

Emails That Re-Engage

Emails That Are Personal

Emails that collect more information
HubSpot Agency Spotlight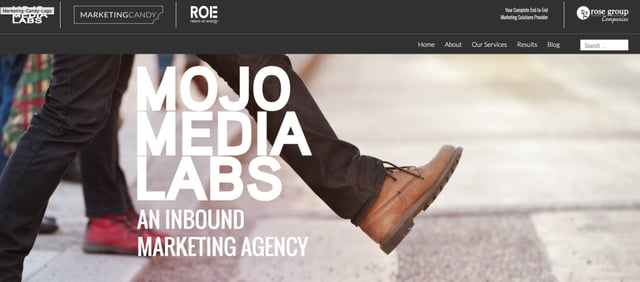 Agency: MoJo Media Labs
Founder & CEO: Michael Rose
Website: https://www.mojomedialabs.com/
Twitter: @MojoMediaLabs
Reasons:
HubSpot Updates/News
This week in the news section, we want to stop and talk about an issue we have been seeing all to often lately. HubSpot issues emails.. This week's email come to us from our friend Doc.
" George!!!
Hey man, not sure if you have noticed this, but they Keyword tool in HS has been jacked up for WEEKS!
I brought it up to them 18 days ago, then an alert went up on the keyword tool page with a link to trust.hubspot.com finally saying they were aware of the issue and working on it.
Here is the deal, in my portal, I have not had a keyword refresh since Feb 18. One month and one week ago.
Normally the tool works OK, but only refreshes once a week, assuming you log in to check it as that triggers the refresh somehow.
Anyway, I have been working on my site, as well as a new client site, and it's impossible to do decent keyword research when the tool won't update or it says "updating" for over a week on branded keywords.
OK, so they are having issues with their 3rd party provider. But, I think it's high time that HS works on something like this with their own developers to give us better, more actionable data.
Tools like Majestic or Moz give daily updates, not weekly only to be updated if you go in there and check it (when it works.)
The Trust site has not been updated since the 18th. Poor form.
I think when you are paying for something in the tool that is so important, it should be treated like a top priority to get fixed, and we should be getting some better communication. Or are we supposed to go out and buy a Majestic or Moz account now?
Attached are a couple of screenshots.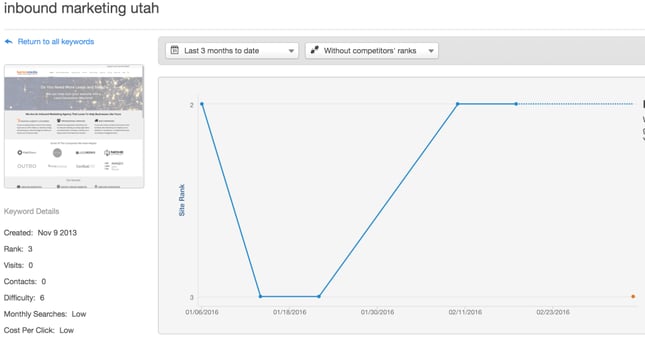 OK, that rant is over. Don't even get me started on Social Inbox. =)"
HubSpot Wish List
Allow a contact to be associated with more than one company
In the CRM, allow a contact to be associated with more than one company. This is needed when an employee moves from one company to another (changes jobs) and when contacts do work for multiple companies which are owned by the same holding company.
Vote It Up
Go Check Out The Seventh Sense
HubSpot Tweets of the Week
Arrived from #tampa & already enjoying #Charlotte bbq while doing some #hubspotting for a client. @SongbirdAgency pic.twitter.com/W0QtCF4Ahx

— Jonah Story (@jonahstory) March 28, 2016
Guilty... I need to tackle responding to emails instantly. Takes so much time to stop and refocus @HubSpot #hubstars https://t.co/sQSB95xFsO

— Amy Rosenberg (@amylena17) March 28, 2016
HubSpot Question of the Week
Marcus spins a tale about assignment selling in a brand new way.
This episode of the Hubcast has been brought to you by our awesome sponsors Wistia & The Seventh Sense.
Free Assessment:
How does your sales & marketing measure up?
Take this free, 5-minute assessment and learn what you can start doing today to boost traffic, leads, and sales.