Hubcast 95: HubSpot SpotBot, The Balance, & Auto Lead Rotation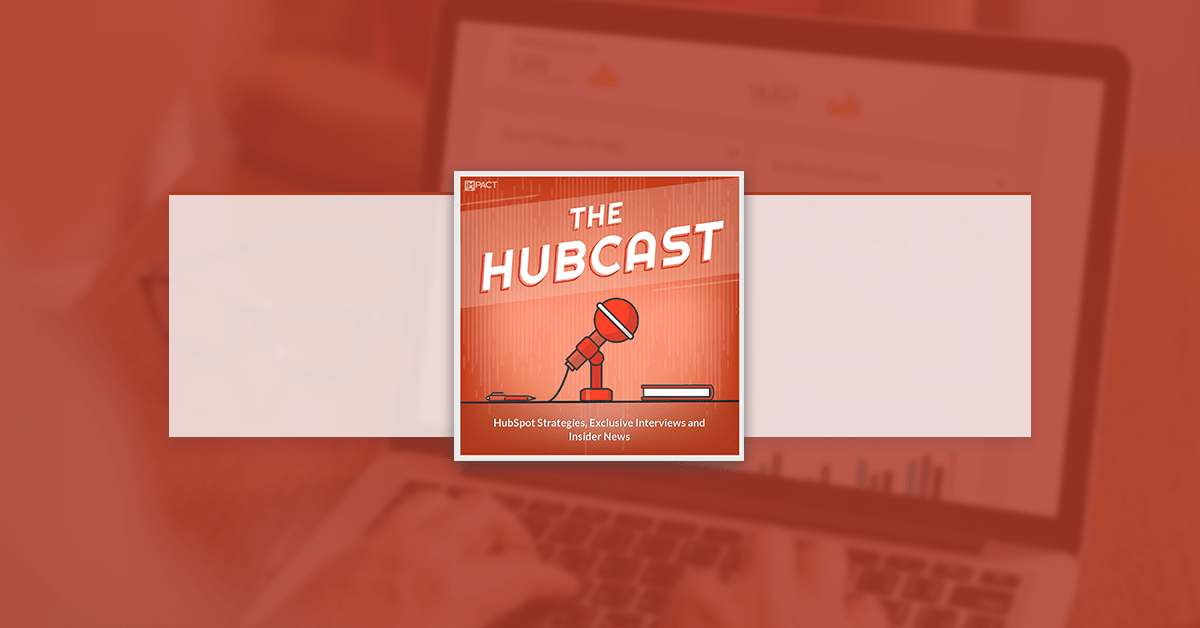 Welcome back to The Hubcast, folks: A weekly podcast all about HubSpot news, tips, and tricks. Please also note the extensive show notes below, including some new HubSpot video tutorials created by George Thomas.
This episode of the Hubcast is brought to you by our awesome sponsors: Wistia & The Seventh Sense.
Inbound Event

Brewing Marketing & Sales Success 2016 is this Friday! The speakers are getting their voices ready, the beers are being chilled, -- and the venue is almost full.
So, don't hold back!
Use the promo code: "LASTCHANCE" to save 30% off one of our last 40 tickets.
You can then join us:
Friday, June 3rd, 2016
Stony Creek Brewery | Branford, CT
Marketing events like this don't come to Connecticut every day, and we'd love to have you there to learn and share a few beers. Click the button below to get your ticket now:
HubSpot Strategy
Connect SpotBot with your Facebook messenger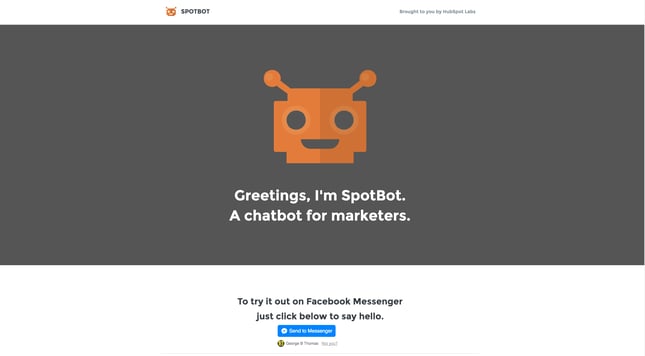 Stephanie Casstevens's Story
"I'm loving it so far, but the presentation from Dharmesh got me a little too excited for features that aren't quite ready yet. I'm finding most things that he showed us I can't quite do yet - but the 'show me something funny' feature works! I guess so far I'm just liking the novelty of using it."
"I did ask it to show me top articles on Drupal 8 because I was working on a post about that. It gave me a collection of articles right in FB which was cool!"
I asked it to show me something funny as well...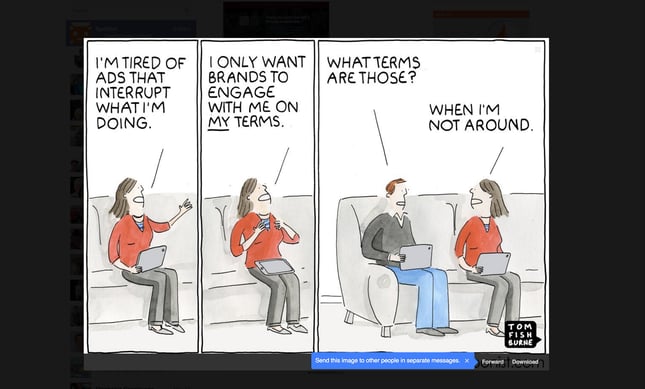 Novelty, new, early adopter… but still fun!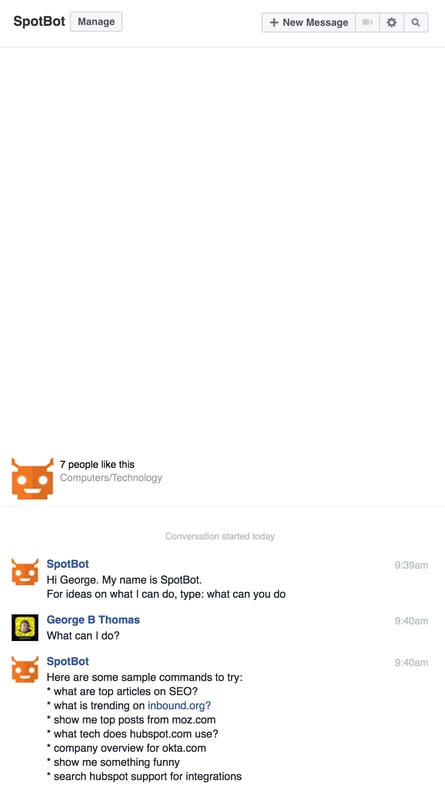 Here's how you can connect with SpotBot:
You can search for SpotBot while on Facebook, or simply click this link to go straight to SpotBot's Facebook page.
From there, simply send SpotBot a message and begin your conversation.
Pro tips: make sure you are logged in to the right Facebook account, and the correct HubSpot portal, you want to communicate with.
HubSpot Updates/News
HubSpot Connect - WorkflowMax Integration
HubSpot helps marketers and salespeople create an inbound machine. However, HubSpot knows there are other tools and technology that we use to run our business. HubSpot Connect is your place to find the best HubSpot powered integrations and connections.
HubSpot is now offering an integration with WorkFlowMax.
WorkFlowMax is a project management software for creative agencies and other SMBs. Their software speeds up admin processes, so you have more time to create amazing work.
How does WorkFlowMax integrate with HubSpot?
WorkFlowMax makes project management easy for teams and agencies using HubSpot. This integration feeds customer and deal data from the HubSpot CRM into WorkFlowMax and from WorkFlowMax into the CRM or Marketing Tools. As a new deal gets closed by sales, that deal is automatically created in WorkFlowMax with all the relevant information about that customer from HubSpot CRM sent to WorkFlowMax.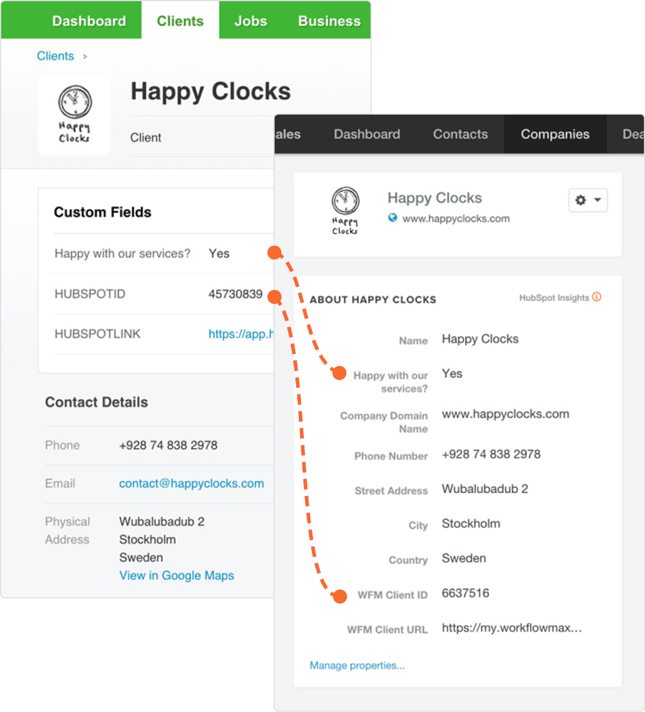 How to get started:
This integration is free for shared WorkFlowMax and HubSpot customers. WorkFlowMax offers a free trial for new customers. To get started with the integration go to this page and follow the steps.
Support:
This integration is built and supported by WorkFlowMax. Customers can reach out to them for support. https://hubspot.workflowmax.com/support/
Learn More About this Integration
Please let us know if you have any questions or feedback.
HubSpot Wish List
From: Rebecca Salen on ideas.hubspot.com
Monitor New LinkedIn Connections
I would like to be able to track when contacts in our database connect with my MD on LinkedIn - as this is a potential sales opportunity! I think this would be a highly valuable integration for the sales tools.
We currently have similary-ish capabilities in twitter, but as LinkedIn is THE go-to B2B social stream, I'm sure this feature could benefit all HubSpot B2B clients!
Thanks!
Go Check Out The Seventh Sense
HubSpot Tips & Tricks
This week I keep with the sales theme by going into the HubSpot workflows tool and showing you how to:
This is a great feature to add to your sales and marketing if you have 2 or more sales folks working with site-generated leads.
HubSpot Tweets of the Week
.@HubSpotSupport is always awesome, but today? Today, my new friend James went waaaay above and beyond. #hubspotting #happymarketer

— Katie Gutwein (@KatieGutwein) May 25, 2016
Weigh in on @inboundorg - what's the harder part of the pirate funnel?https://t.co/536zWjv1K5 pic.twitter.com/Rnayi4qgfT

— HubSpot Academy (@HubSpotAcademy) May 27, 2016
This episode of the Hubcast has been brought to you by our awesome sponsor The Seventh Sense.
Free Assessment:
How does your sales & marketing measure up?
Take this free, 5-minute assessment and learn what you can start doing today to boost traffic, leads, and sales.